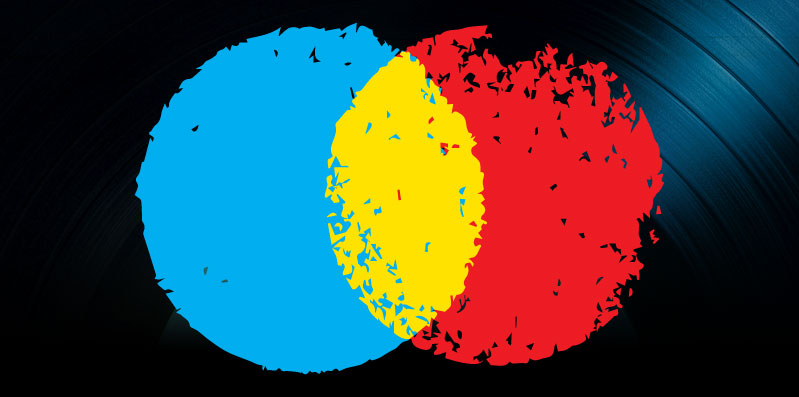 Frank Liwall is the Founder and President of the Royalty Network, a company started in 1994 that offers non-traditional and progressive administration deals to songwriters, artists, producers and publishers and gets behind its clients to handle services including pitching songs for covers and for placement in TV, films, commercials and video games. Frank got his start in the music industry as an accountant and auditor working with companies such as Prager and Fenton and The Harry Fox Agency. Throughout his career, he has served as expert testimony on copyright infringement cases in the U.S. and has prepared damage reports on behalf of attorneys at trials. He has also acted as a panel speaker at conferences worldwide, including Winter Music Conference, CME, Midem, SXSW, Musexpo and many others. Through the Royalty Network, Frank educates songwriters at all stages of their careers about the intricacies of the ever-changing music industry and protects them from entering into dangerous deals and contracts while helping them collect the income they are due from their art. He has worked with artists such as Beyonce, the Black Eyed Peas, John Legend, Kelly Clarkson, Eminem, Outkast and Kid Cudi.
Frank talked to me about the important principles behind the Royalty Network and how artists can choose beneficial publishing deals. He also shared some important advice for artists that want to protect themselves as they build their careers as professional songwriters and musicians.
Musician Coaching:
Thanks so much for taking some time to chat, Frank. Tell me a little bit about how you came to start the Royalty Network and what the company is all about.
FL:
I started the company a little over 18 years ago. Prior to starting it, I was an auditor specializing in royalty audits for six years, working at Prager and Fenton and The Harry Fox Agency (HFA).
After leaving HFA, I decided I really wanted to better educate songwriters. At the time, hip hop and R&B were really hitting their stride. And I saw songwriters who weren't being given enough time to have full understanding of the options that were available to them. I wanted to improve this situation. I was also an expert on copyright infringement matters, so I was an advocate for songwriters, appearing at trial and preparing damage reports on behalf of attorneys who were suing on behalf of the songwriters for copyright infringement cases. I became really involved on that side of the business, so launching a company like the Royalty Network came very naturally. And I had the will, want and desire to spend the time to educate people. If they still went ahead and made a bad decision, it wasn't because there was no one sitting them down and trying to give them the knowledge they needed.
That was the basis of the Royalty Network. I've continued to build the company since then, but I originally started it as a publishing administrator only. Then several years later, I added in creative services alongside admin. I created something where under the terms of an administrative deal, you'd still have a company behind you that would provide all the necessary creative services, like song pitching, arrangements for collaboration, and sync licenses. We started adding those benefits into our deals around 2000 – about six years into being in business. And that became a really big career builder for a lot of people. It also started our company on the fast-paced growth trajectory. Writers at the time weren't seeing that value-added service. I couldn't compete with a songwriter who was looking to get the largest advance. To me, that was always a career-ending move for most songwriters instead of a career-building move. And I wanted our company to be a career builder for artists – one that really got behind the writers and provided that extra added value.
Musician Coaching:
And why did you feel that having the goal of getting the biggest publishing advances and going with a big company negatively impacted artists' trajectory?
FL:
I would say it was career ending for most, though not all. The biggest problem was the lack of attention. After a songwriter was brought in house into these co-publishing deals just because there was a desire to soak up a bit more market share, I'm not sure proper attention was always paid. They would get lost in the framework.
Musician Coaching:
People rarely think of that.
FL:
Exactly. And everyone needs attention when they're not in the Top 20 of the Billboard 100 chart. That's when you really need a team behind you and your publisher out there networking, getting you in front of the right people, pitching your songs, opening up new avenues for you. It's not necessarily when your song is #3 or #1 on the chart. At that point, people will come calling. The critical time is when you've fallen off the charts for a couple years. You need someone to bring you back into the light, let people know what it is you've done in the past and be an additional voice for you as a songwriter.
Musician Coaching:
You say your company does a lot of admin. At what point in their career should artists really look at having somebody do their administration and collect royalties from all the different places? I would imagine this would be necessary sometime after they've started earning. When is it a good idea for an artist to get an admin deal in place?
FL:
I think it varies. I don't think there's a steadfast rule as to when a writer should do it. First, you need to cover all your bases:  Make sure you've aligned yourself with a performing rights organization (PRO), SoundExchange, Recording Artist Royalties. Get yourself affiliated with all the basic things that don't have to cost you any money. You need to lay the foundation for when things start to really take off so that once they do, that flow-through income will start to settle in, and you'll start to monetize what you want to do as a songwriter, if you really want to make that your career.
But when do you pick an administrator and go for a publishing deal? It's a matter of finding the company that is going to take the time to actually listen to the songs. We've signed artists that are hot on the charts and have a lot going on, who need someone that is going to protect their rights on a worldwide basis and is going to make sure all the business end is covered and all the sync licenses are priced correctly. But then there are those that are more startup that are great songwriters. There are many times I come across a great top-line writer that is just starting out. It doesn't matter that this songwriter hasn't had success with the charts yet; because of the relationships we have through the Royalty Network, I'm always thinking, "We can align this person with the right people and make them chart successes."
I don't think there's a time where a writer should say, "I can't do it because I don't have a hit." There are publishers out there who are looking for that new songwriter that just hasn't had the opportunity to shine yet.
Musician Coaching:
That seems to be a more rare occurrence as artists shift away from labels and publishers. But it's good to know those opportunities are still out there.
FL:
Yes. It's become harder for artists just because I think the industry has become more difficult, with fewer artists being developed and fewer breakthrough successes. A lot of it has become about the artist developing themselves.
I also look at the industry more from a publishing standpoint. I've had songwriters who have built careers from their songwriting expertise and have not had songs on major label U.S. releases. It's a big world. And there are opportunities abroad, in film, TV, video games. And if you have a writer who is able to deliver those types of songs, with an aggressive approach on the sync-pitching side or worldwide-song-pitching side, there's still a great career to be had.
Musician Coaching:
You also have a unique perspective as a person who has chased down royalties when others have been negligent about paying artists what they were due. Are there practical steps songwriters and musicians can take to ensure they are not taken advantage of in that way?
FL:
I think you have to do everything you can to protect yourself. If that means filing a copyright with the Copyright Office, registering your song or having your publisher register your song with your PRO. There is one basic thing that I can't stress enough that always seems to be the hardest thing to get writers to do – a simple songwriter split sheet. Bring it into your session when it is starting and forget about ruining the creative flow or all those other excuses for not following through with it that we so often hear. At the end of the day, professionals will respect you for standing up for your rights and making it a policy not to get involved in a session where your percentages are up in the air. You don't want to leave it up to the person who wasn't in the room to decide who had shares, who was there and who contributed which parts. I think that songwriter split sheet is both the simplest and the most important element that so many songwriters just continually fail to deliver on.
Musician Coaching:
Is there any other advice you could give artists based on what you've seen during your career in the industry?
FL:
I think it goes back to the idea of real team building. You need to align yourself with a true manager if you're going to have someone you call a "manager" – not a friend, an associate or someone you knew that doesn't have the professional knowledge to get you to the next stage of your career. All these practices are what make a professional songwriter or artist stand out from those that just continually fail to align themselves with the right parties.
You also need to have an attorney that is working for you – not just the biggest name, but someone who is really looking out for your best interests. And your manager needs to also be looking out for your best interests and not just their best interests. You also need a publisher who is there and adding value to what you're doing.
To me, a good manager, a solid attorney and a quality publisher are the three most important elements you need to have in place when you decide you're going to have a career as a songwriter.
Musician Coaching:
Solid advice.
In terms of the Royalty Network, do you have anything new and exciting coming up?
FL:
Something we just rolled out last month is our new sync portal on our website, which has been delivering great results for us. It's an interactive portal designed specifically to connect to music supervisors and music editors. We can send them playlists, and they can go to our website, download music and sync it right up. They can also upload their portion of their show or the video they're looking to sync and download a song they find on our site and play it over the video just to see how it looks and sounds.
Musician Coaching:
And how do you take submissions from songwriters?
FL:
If a writer wants to submit something, we ask that they send a bio or a discography along with a request to submit songs. Of course, blind submissions are never a good idea. You want to make a proper introduction first.
You can learn more about Frank Liwall and the work he does with artists on the official Royalty Network website, or follow the latest news about his company on Twitter.