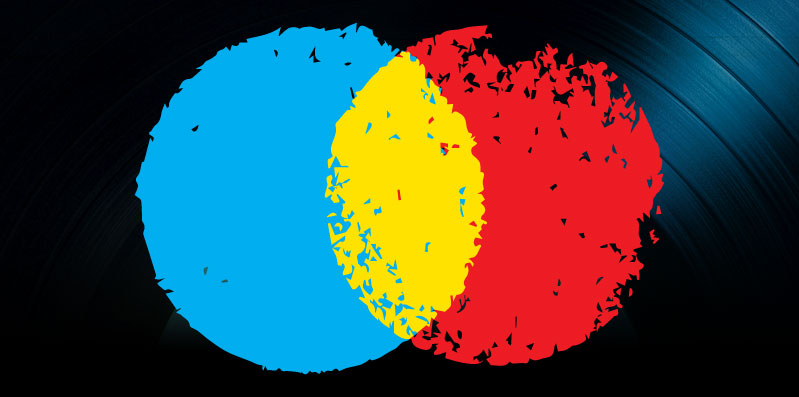 Music Marketing Questions
I had the opportunity to sit down with a gifted Music marketing executive named Marc Schapiro recently to discuss how new bands should be focusing their marketing efforts. Marc has had a very colorful career working at labels like Mute, Roadrunner, Ferret and Artemis and recently left to start his own marketing company called Branch Marketing collective. During his career he has worked with artists ranging from Prodigy to Steve Earl To Nickelback. Marc is a highly sought after freelance marketing executive / product manager in the world of hard rock and was kind enough to take the time to discuss his craft with me recently.
Music Coaching:
Marc, first of all thanks for taking the time to answer some questions. It is rare most musicians get access to a marketing executive with the degree of experience that you have. Music marketing can cover a wide range of tasks, can you explain what you consider to be your role when working with a band?
Marc:
I have a couple roles when it comes to marketing depending on how I'm working with the band. One of my main concentrations is with "partnership" and "sponsorship" marketing. So basically it is figuring out the band's demographic and then finding partners for promotions around the record, tour, etc. Once we find the right strategic partners, my role gets a bit more creative in coming up with the actual promotions themselves. Starting with things as basic as logo placements or contests, all the way to the more "experiential" things that involve interaction with the band. Experiential marketing is definitely one of the most important things you can do since that is how a lot of "word of mouth" is spread and it gives fans a more personal connection with the band.
Music Coaching:
What are some must have marketing techniques that every band must have that don't cost very much?
Marc:
The obvious answer here is the Internet. I'm beating a dead horse, but if a band doesn't have an updated MySpace, Facebook, Twitter and YouTube page, then they might as well not even try to tour or release a record.
Music Coaching:
How do you determine who is the right audience for a band or artist?
Marc:
If I knew the exact answer to this, I'd be a millionaire! What bands don't realize is that they have so much data at their fingertips. They just need to know how to use it. You can look at your merch sales when opening for certain bands or headlining. You have SoundScan. You have websites like ReverbNation that give you data on your fan base. And if you are running your own site, you need to install Google Analytics (free) which gives you so much information on where people are finding out about you, as well as where they are from.
Besides all the analytical things about the band itself, when finding the right partner, you need to make sure their audience links up. Just because your band is selling a lot at Hot Topic doesn't mean you should partner up with a hair gel company. The is a term "psychographics" which is like demographics, but its more about the person's lifestyle. Where do they shop, what do they drink, how often do they go out. I know this all sounds very calculated and more like a college class in statistics, but really it's just talking about all these things and the next thing you know, you'll know you fans better than ever.
Music Coaching:
How important is it in your mind that a band have their own website in addition to profiles on the key social networks and why?
Marc:
You definitely still need to have some site outside of the social networking worlds. You never know how young or old your fans might be. They might not be on MySpace or Facebook. They might have firewalls at work where they can't get this information. When you do your own website, you should make sure your news is on an RSS Feed so people can get updates right into their email inbox if they have problems getting on certain sites while at work or school.
Music Coaching:
I know you work a great deal with branded tours and music and brand partnerships – is this something that you recommend for artists that are just starting out and if so, how?
Marc:
Everyone saw the article that companies are going to spend over 1 BILLION dollars on music venues and festivals this year. So of course everyone wants a piece of it. If you are a new band, don't expect to get a sponsorship until you have toured and have a record out. There are obviously cases where you might get lucky because you have a friend at a company that will help you out but you need to form your OWN BRAND as a band first. Down the line you can partner with others and form mutually beneficial relationships.
Music Coaching:
As a guy in hard rock you work with bands who spend a great deal of time on the road- is there any advice you would have from a marketing perspective on what a developing artists with limited means could do to market their touring efforts?
Marc:
Yeah, in the hard rock world, we all know that touring is the most important thing you can do. Chances are you aren't getting on TV or the radio, so the best way to connect with your fans is by putting your stuff in storage and hopping in the van. What if you can't afford to do this? Well, play local shows. Video tape them. Put them online for the world to see. Also these days, everyone wants limited edition and exclusive items. Look on EBay after ComicCon and you'll see things going for crazy prices. So, do the same. Make limited edition 7″s and t-shirts. Things people can't download.
After your show, sit with your fans and sell these items to them directly. Don't go drinking in your dressing room. I know some bands might want to keep their aura "mysterious" and be the next Tool. But you have a .005% chance of being the next Tool, so go out and meet EVERY fan you can.
Music Coaching:
Talent aside – how do you go about separating your artists from the pack both on social networks and online in general?
Marc:
Be creative. You are going to have fans that are in college and do computer programming. Reach out to them and brainstorm, because they will come to you with some of the most creative ideas since they are outside the industry. Having your fans be part of the creation of your marketing will make them feel even more connected and you'll have them for a lifetime. And not to sound like a jilted industry guy, but put out f**king good quality music. If you are a new band, don't put your demo on your MySpace, don't put up a crap video. There are SO many bands out there that you really only have one chance at a first impression these days. If this means delaying the launch of your site, delay it. Music is the most important part of, well, being a band.
Music Coaching:
In your experience, how important is it to a band's success that they keep a mailing list and actively communicate with their fans?
Marc:
Everything I've said above is about a band focusing on being interactive with their fans. Obviously you don't need to email them every day with what you had for breakfast, but if you send them announcements first via email (before they read it on the web), then they are going to feel even more special and will probably spread the news even faster.
—
If you are looking for music marketing help, I highly recommend you check out Marc Schapiro and his Company Branch Marketing Collective On an Unrelated note if you are looking for a great New York Bourbon Bar – check out Mark's new Bar Idle Hands on the lower east side