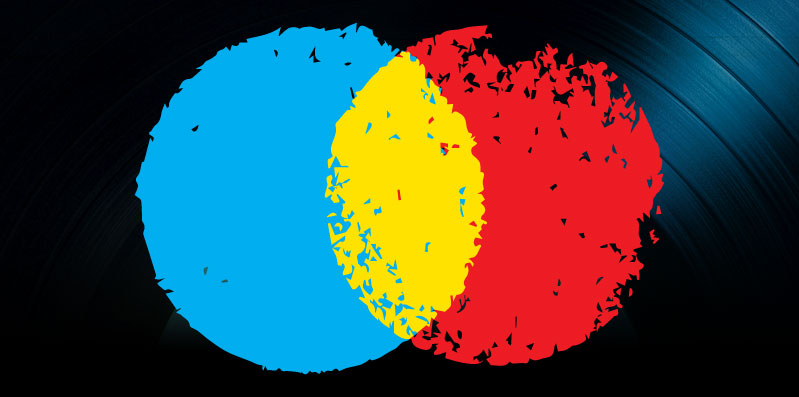 Community Vs. Audience – STS9
Eric Pirritt is the Manager for the band STS9 and the VP of Live Nation Rocky Mountains.  Eric started his career in college promoting shows on the program counsel In New Hampshire and at the University of Denver and went on to work for various independent promoters and doing marketing for venues until becoming the VP of Live Nation and the manager for STS9.
I first heard of STS9 in an interview I did with Tom Silverman of Tommyboy who mentioned STS9 by name as one of the few independent artists who sold over 10,000 records in 2008.  Eric, being very on top of all things going on with his band emailed me the day after the article ran.
Music Consultant:
So just tell me briefly how you started working with STS9.
EP:
One of the first bands I ever really worked with as a promoter where I booked every show they played for a month in Colorado was STS9. About halfway through that relationship they were saying they were looking for new management and at a show I booked for them they said, "We've been talking about a new manager, and he's standing right in front of us. Can you do what you've done for us in Colorado everywhere else?" And I said, "I'll try." That was five years ago.
Music Consultant:
How did you go about building this? Obviously, it's been a long time coming- they are not an overnight success. But what did you do to grow these guys from a band in George who had pockets of fans in Colorado to a national touring act?
EP:
The band was from Georgia when they first started building in Colorado. The sound was just something that made a lot of sense to Colorado. Colorado's a state where people move from all over and have all different tastes, and they were this completely unique act. I remember the first time I listened to their first album, and I'd never heard anything like it. It was just one of those things where I started telling everyone about the band, and they would ask, "Who do they sound like?" and I couldn't figure out who they sounded like. And if I go back now and look at it, that's it. That's one of the main reasons why everyone loves them so much, because they didn't come off as something where they sound like "so and so." Everybody always seems to want to compare something now to something in the past to make them feel comfortable with a description. They're one of the bands out there that everyone goes to when describing the new bands:  "This new band Lotus" or the "Bass Nectars" or "Pretty Lights" of the world, that are starting to come up. They came from our shell much like bands for many years would "sound like the Grateful Dead" or say, "They came out of the Grateful Dead scene."
Music Consultant:
Your business with STS9 though is primarily the live show. You come out from a concert promotion background and you met them through live shows.  They are mostly an event-based product, right?
EP:
Absolutely. We've made a lot of steps to get more out there in the world of getting our music into movies.  They are in a documentary that just got accepted to some big film festivals.  But yes, we've made our money on the road, we've built our fan base on the road, we've built our community on the road from the record label that we own and all these acts that are coming up right now. But it's primarily a touring thing and an experience live.
Music Consultant:
What was your first step? I know they're in the jam circuit. Did you pair them with other bands? Where did you start?
EP:
For Colorado, the first time they played, they needed a Thursday night, and at the time Thursday nights were Ladies' Night Hip Hop Night at a local venue in Boulder that I booked.  I loved the band so much, I said, "Let's put you guys on Ladies Night," and it was free to get in until 10.  I brought some extra lighting because I could kind of just sense the vibe. I had never met any of the guys in the band, and none of them knew who I was until that night.
We created this kind of event that night. We were turning people away at the door.  There is  a good combination in Colorado, but it boils down to the fact that they had a promoter who found his favorite band. They're still my favorite band to this day. I love them, and it's not a business thing for me, it's not a job for me. I get to manage my favorite band. I've said it before, that if there was a promoter who loved the band as much as I do in every town across America, these guys would be playing arenas. They're actually starting to move towards that anyway. They got put on a Jay-Z show at an arena.  They got announced on it nine days ago and the ticket count doubled.  It's almost sold out now.
Music Consultant:
That's amazing news.  What about online tools? Is there a community that sprung up? Did they do anything right or wrong there, or were they fortunate enough just to have fans to pick up and carry the ball for them?
EP:
I feel like we were one of the bands that clicked right when the Internet was starting to really be meaningful in '99 or so.  We were looking online the other day and re-registering our website, transferring a bunch of stuff around -we were first online in late '98.  They had a message board they built themselves. Everything they've done so far has been out of the concept to build community. We built our website ourselves. We didn't use anybody to do it. We sell all our own merchandise out of a warehouse. Our label is us. The point is that we've made a lot o decisions that probably made our lives a lot more difficult in the grand scheme of things when we could've just gone to a ticketing company and said, "Just sell our tickets," because we wanted to be connected to the fans. I would take it so personally if one person at customer service with the ticketing company we used to use was short on an e-mail back to somebody who had a problem. We do everything ourselves. We own our sound, our lighting, our warehouse, everything we do. I think that feeds off of it. We were able to build a sense of community. We toured a lot. Last year the band played 58 shows when we definitely used to play 150-200 per year. All this said, as a side note, if the band wasn't good, none of this would matter.
Music Consultant:
One thing you can't teach is talent.  Clearly you have a product that appeals to people and that people want to be proud of in some way, shape or form. I was just kind of wondering about the things that really got it to the next level. How did these guys support themselves until the music became their career?
EP:
It took a long while for them to get to a point where they were making the money they are making now.  If they'd have a big gig and make $10,000 for some big show, in Colorado or Atlanta or San Francisco, their first reaction was to take the $10,000 and make the machine bigger. They never said, "Let's split the money five ways." A couple of these guys were still living in their cars not as long ago as you would think because it was all about making the show bigger and making the show better. The amount of times I have to stop the ideas they come up with because they are artists in the true sense. They don't think about what anything costs ever. They just want to make it something that when people leave they don't forget it.
Right now with two semis on the road, it was the same way nine years ago with a van with an old white parachute that they would project their light show on. Or it was renting lights or decorating the stage with flowers. They always wanted it to be a unique experience. We've been able to still do that. For example, at Red Rocks last year in Colorado, we were doing two nights, but we decided to do one night just because we wanted to do something different so it didn't feel like the same thing every year. We very easily could've put one opening act on and sold out Red Rocks. Instead, we built a second stage, started the show at 3 p.m. and put 12 bands on this thing for the same price as we charged before, just because that's what we do. And people saw all this new talent, and these acts that had never played in front of 50 people played in front of thousands of people at Red Rocks Amphitheater. It was just a really cool thing. We're doing the same this summer. The tour I'm rolling out this week is amphitheaters every weekend, and we have two opening acts, but we're not going to stop there. We're going to have DJs spinning on the side of the stage and have people in the beer tents of venues that have beer tents. We want people to look at an ad and see 7-10 acts and feel like they are getting the best deal they're getting that summer.
Music Consultant:
So when you're talking about reinvestment, you guys really have reinvested purely not in the infrastructure or the bureaucracy of your company, but in the product itself.
EP:
Absolutely. We probably spent $50,000 last year at Red Rocks with that whole second stage and starting early and paying the staff, but we just felt like it was the right thing to do. It was. The show sold out and people had the night of their lives. Even when we used to play 200 capacity bars to 10,00 seat amphitheaters, not much has changed; it's just more trucks.
Music Consultant:
What are you guys doing now online that you're finding effective?
EP:
There's a message board that we host. We kind of stepped away from it a little bit in the sense that we gave it to the fans, because it was a lot of work for us, it was us hitting a point in our career where the keyboard player needs to be spending his time learning the new songs or being with his family, not moderating a message board. We picked a few fans and gave it to them. We still have that. A lot of it is content. We have a schedule, for example, for the next six months of what we're doing every week online, whether it's releasing a video of an old show that no one's ever seen before or putting a new video on our YouTube page or making sure we send them a certain number of tweets about a certain number of things. Every e-mail blast for the next six months is already planned.
Music Consultant:
Do you do find it important though to have an on-going stream of media out there so people don't get bored, even your hardcore fans?
EP:
Absolutely. There are two things:  hitting your core fans, which is the important part of why we're here; getting things out there like playing with Jay-Z tonight and putting up a remix of a Jay-Z song that we did in the studio. We're always coming up with different stuff. The band just played their first acoustic show ever at an opera house and sold out in ten seconds. It was a flawless evening and the next album coming out is going to be an acoustic album. It was them on grand piano and no computers, acoustic guitars, acoustic bass. It was a legendary night. It's content driven, but it has to be good and it has to be done smart. If I know we're putting out this acoustic album, a lot of times maybe your reaction is to just tell everybody now, but no. Right now we just got off a tour that sold out 19 of the 23 shows, we're opening for Jay-Z tonight at the Pepsi Center, big deal, and we're announcing our summer tour. I think a lot of it is spacing things out and making sure you don't overwhelm too. You have to be smart.
Music Consultant:
Most bands don't have the luxury of talking about so many high-profile events they can talk about all at once, but your point is a good one.  Talk to me about Coattails. The fact that they seem be giving back to other artists, and possibly were there other artists that helped them starting out? How important was that to them starting out?
EP:
As far as people on our coattails?
Music Consultant:
Or vice versa. The relationships with the community, not only fans but also other musicians. How important was that in their development and does it continue to be in their development?
EP:
I think it's extremely important. It's one of those things that it's hard to tell what's working when it's happening.  We just did a remix album where we had 30 artists donate tracks and we donated all the money to build a house in new Orleans. We just hit our goal of $150,000 last week. I read somewhere that somebody said once, "Your career is a forest fire filled with tiny sparks." It's all about having an end goal and an end game about what you would love to see if it worked. There are definitely artists we're going to sign to our label that get a ton of traction, and there are artists that don't get a ton of traction.
We've always said, "No matter what, we're going to go out of this at least being one of the more unique artists out there. If we're going to do this, we're going to fall down trying to run, we're not going to fall down trying to walk." That's been a big part of it. It's hard to say what's really triggering everything, but there's always a reason for hundreds of different people to be talking about STS9, whether it's our album, or because you're on our label, or because we put you on a late night show because throughout our whole tour we promote after parties everywhere, where we put all our label people on. We've got this built-in audience, so a band that can't sell 100 tickets in New York plays a sold-out Irving Plaza. I think it's a big part of everything, and that's where it's at these days:  how do you keep evolving? How do you keep being fresh? We're never going to be the new band on the scene. We've been doing this for 12 years. We're never going to be the new guys. So how do you evolve that? It's not an idea of going out there for the sake of being relevant and just coming up with stuff to pretend you're relevant. It's hard for me to pinpoint exactly what certain things we did, but there's no better description than that our career is a forest fire filled with tiny sparks.
There are a lot of compromises in life you make as a band. If I could give advice to some of the people that may read this, I could sit here and tell you about all the great stuff we're doing, but all five band members are 100% involved in everything. I would never be able to do this without them, and I'd like to think I've done a lot for them too, but these guys are as involved as it gets.  We all work together and are a 6-person management team and a 6-piece band only one of us doesn't play an instrument.
——-
Check out STS9, their record label and an upcoming Documentary about the band.