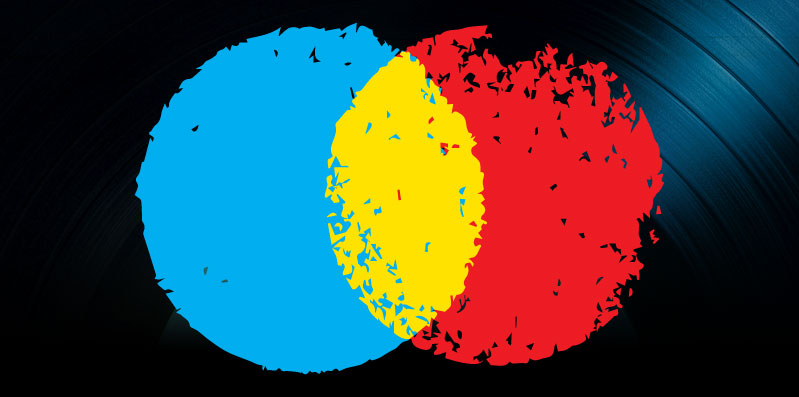 Musicians, Music business and Voice-overs
Ilyana Kadushin is a performer, writer, actor and producer.  I met Ilyana recently and she mentioned that she was doing very well in voice-overs.  As one of the most common questions I get asked by musicians is "How to I get into Voice-overs to supplement my income?" I knew I had to interview her.
Ilyana's voice-over performing work spans from numerous national commercials, animation and video games; like Lord of The Rings and audio books. Ilyana has narrated the audio books of Stephenie Meyer's best-selling Twilight Series.  She and her partner run a successful recording studio called Lythion Music in Brooklyn and create original music, score film and commercials and produce up and coming artists as well.
Music Consultant:
Ilyana, thanks for your time. Tell me about how you came to be a musician in New York and about your background. How did you end up doing voiceovers?
IK:
I was born in Coral Gables outside of Miami, but was not there very long, because my father got a job in Maryland. But I eventually made my way to New York and studied at New York University at the Experimental Theater wing of Tisch School for the Arts.  It was such a great program and I thank my lucky stars I was placed at the Experimental Theater wing. Actually, when I was there it was called the Black Sheep of Tisch, and by the time I graduated it was the most intriguing program, and everyone wanted to transfer into the studio. What I loved about it was that I was learning about theater history and drama and performance and everything, but it was a very self producing, make your own vehicle, whatever your art form is going to be, but know how to produce and write and create your own vehicles sort of place. And that really became the core of the rest of my experience after I got out of NYU, because I was able to explore myself as not only an actor, but also as a musician and a writer and producer and find my strengths in all those areas. I was already steeped in music by the time I got out of NYU. I've always been a very vocal person, between singing and performing.  I've also always been very interested in creating characters.
Music Consultant:
Did you go into Tisch thinking you were going to be on Broadway?
IK:
I think my goal was to learn as much as possible, find out what kind of performer I was. I was interested in theater, be it Broadway, off-Broadway, independent, film, sort of acting in general. I think when I entered into NYU I was still learning what the performing arts field in New York was going to be, and where I was going to fit into it. It was all still in process. This is a voice person telling stories and creating characters through the voice. That was what brought me individually into the path of both music and voice performing. But those are separate paths I developed independently after I got out of NYU.
Music Consultant:
How did it come to pass that you now own your own studio and are producing music and doing a lot of voiceover work?
IK:
On the music side, I loved music and started throwing myself into as many experiences as possible. That means I went out and sang backup in many people's bands. I recorded with a lot of different producers in studios. I wrote my own songs and performed as a singer / songwriter.  I was just really allowing myself to explore as much as possible. It was really when I met my now Lythion Music business partner and husband James Harrell that I solidified my vision of what I wanted to do with music. Now I have this production company, which allows me to write for a variety of media, and it was through my voice performing and all the other acting work I did that I was able to afford to build my studio and my company.
Music Consultant:
Before we go forward too much, I'm very curious. I always tell people in what I do to go out and play with as many people as possible and record with as many people as possible. I'm guessing that process was helpful in you putting together a business and networking. Can you elaborate on how you found these opportunities, and how you sought out people to collaborate with? Because in spite of all the connectivity we have today, I still get people telling me it's difficult to find collaborators. What was your process in gigging out and recording as much as possible?
IK:
I am a super networker- it's always been in my blood. I think that skill has a huge impact. I say the same things to people that ask my advice. You need to put your energy out there, talking to people and networking. Some people are very comfortable with that, and other people really have to learn it as a skill. For me, I was out in clubs. For example, there was this long-running performance party called Organic Grooves. I was very good friends with the producers and DJs and musicians, so occasionally I would go and sit in as a live vocalist for their events. They were insanely popular events, packed with people, and they'd be these huge dance parties. I would get seen by a lot of people and sing vocals with the DJs and live musicians. So afterwards I would talk to producers that would approach me and say, "Hey, do you want to try a track together?"
This was really when I was finding myself as a vocalist and a songwriter, not even really realizing I could be a producer myself and participate in the vision or a song. All those experiences of meeting people and going to their studios and learning about the different work ethics and collaborative styles were real learning lessons for me, but they came from me just being out there. Sometimes I'd go see a band or meet a musician and say, "Hey, do you want to get together and do a writing session? I'd love to hear how our voices blend or how our music works together." And then they would ask me to sing backup for them live. Everything expanded out from there. I was always putting myself out there and being open to working with different people, and not getting too locked into working by myself in a little bubble.
Music Consultant:
Is there any one thread that these experiences taught you, or anything you took away? I know it's really hard to distill that much time but what was the lesson of these experiences?
IK:
Every band I backup sang in or every recording or writing session gave me this internal flexibility as a writer/producer/performer.   I learned to be able to meet somebody halfway and be a good listener as well as being able to express and communicate my own style. I think being somebody that's easy to work with is really helpful.  There are a lot of talented people and a lot of people with cool styles but when you are enjoyable to work with or people feel like they can collaborate with you and you're willing to meet them halfway, I think you leave a really good impression on people and open yourself up to great experiences that help you build who you are.
Music Consultant:
Switching gears a little. I know a lot of musicians say, "I really want to get into that voiceover thing." What's the deal with that? I hate to start so basic, but how does someone get into that?
IK:
Actually, voice performing was something completely separate from my music business life. I was starting off as an actor, and that path and my music path were pretty different, because it was a different set of connections. I got an agent, and I was working in theater and independent film and commercials and basic theater. I was out living my life as an actor. I was very focused on voice and voice performing specifically. It built from there.  I was doing commercials in television and radio, and I was doing narrations and animation, cartoons, video games.  I was all over the place in the voice performing world.
Music Consultant:
I'm going to guess you had to have a certain number of credits before an agent picked you up, right?
IK:
Well, actually what happened was that I was freelancing with a few smaller agencies. The thing with the whole entertainment industry is that as an actor/performer there is the catch-22 that you need a certain number of reputable credits to land the agent, but then they don't want to talk to you until you've already gotten the work, but they are the ones that help you get the work.  Generally I think for most people something ends up loosening up in that realm and you get the gig when someone wants to hire you enough, and then you become more appealing to an agent.
I can only speak for myself, and with my story but I had booked a couple big national commercials, and came into this moment where the agents I was freelancing with really wanted to sign me. Very often people will want to freelance with you to test drive your relationship, and then they say, "Once we get through this test drive, then we'll talk about the contract and really working together in a fuller capacity." Once I booked a few commercials I was able to decide who I wanted to sign with, because they were all interested in signing once the saw I was going to be a viable actor and voice performer. I'm now signed and have been to an agency that was one of the first agencies I did work with. Abrams Artists Agency in New York. I love them. The audio book world has become the most significant by nature of the franchise I started with. I get asked all the time in interviews, "How did you get into audio book narration?" It was just that I was already doing voice performing, and I started to see all these really amazing actors from film and stage that were doing audio book narration. I thought, "Wow, this seems like an area of the voice performing world that would require the most acting skills and performing and really challenge me."  I also had a gut feeling that it was something I would really take to and do well with. I was fortunate that one of the first audio book narration jobs was that they were auditioning actresses to narrate Stephanie Meyer's Twilight series. And Twilight was one of the first books I booked, which was amazing.
Music Consultant:
What advice would you give musicians that want to get into voice-over performing?  
IK:
There are a lot of things I would say about it. Just for the nuts and bolts of it, to be a good voiceover performer is really about being a good actor. Even though a musician may feel, "Hey, I spend a lot of time on my voice, I'm a good vocalist, I can do this." For some, that might be true if they have the acting chops or are comfortable as an actor and not only as a vocal person. That's a big part of it, but not everyone can do it. If you feel like in addition to being a musician,  you can persuade and entice people with your voice, I would say that a demo is absolutely in line, and specifically some sort of commercial demo. I think very often agents and people in the industry want to see that it's something you can do. The commercial hurdle would be the first hurdle you would need to prove yourself at to get into any other area of voice performing.
Music Consultant:
And if you don't have any commercial credits to your name, do you invent them?
IK:
Yes. Absolutely. A lot of people's initial first demos – including mine – until they have enough broadcasted spots to cut their reel from actual spots, they create reels. In fact, I worked with one of the best guys in the business, who is no longer in the business, Richard Leonardi. He had a company, and he coached me and worked on scripts with me and chose something he felt I would be marketable for, then recorded my voice and cut sound effects and put it together so it sounded like on-air spots. Now actually my studio and my husband and I work solely through word of mouth. I now do that kind of service with a certain number of clients that are recommended to me. I will use my experience where I've worked with people and found scripts they were marketable for, coached them on it, did direction and they actually do the reel here in my studio.
Music Consultant:
So as well as original music, your studio Lythion is doing reels for people and commercials and everything?
IK:
Yes. We are a full-service music and sound production studio.
Music Consultant:
Tell me about running a studio. I know a lot of musicians want to get into that, but when they do, they end up saying, "Oh my God, what did I get myself into?"  How do you divide the creative output of your studio?
IK:
Currently we do original music for scoring in television or film or when stage people approach us and ask us to write original music for them. That's where we get to put in our own creative vision. We also work with managers and lawyers and have people send artists to us that are performers and songwriters.  Usually talented people who are just starting out and are not necessarily confident enough to write their own material or want a collaborator to help write their material. We write and produce for other artists as well. Our time is divided between that kind of work and the voiceover work.
Here's an example of where I get to put my own creativity into my music and use my studio:  the documentary I just produced and rescored. We not only did the music and the sound here, but we also did the voiceover here. I have always had home studios in every apartment I lived in, when I lived in Manhattan and now in Brooklyn. I think it's always been really valuable for us to have our own. I go and work in other people's recording studios all the time. But to have a home base, which we jokingly call "Command Central," where we know we can work at any hour of the day with an idea or something we want to put down is a very comforting feeling as an artist and producer. People can do that in any variety of ways. I know people that just have a laptop and Garage Band and a microphone and do it that way. That's kind of the same idea behind how I started. I had a 4-track. Any way to get your ideas down and be able to do it in the comfort of your own surroundings is great.
Music Consultant:
So you grew into owning a studio? You were just buying different pieces of gear until one day you had a fully-fleshed-out studio and lived in Brooklyn where you had space for it?
IK:
It was a progression and development. Over time, my acting and voice performing work allowed me to build this studio and keep expanding it in terms of equipment or the amount of space I was able to designate in my home for a studio. That was it. I was committed to having that. If people know it's something they have as a goal, just start small and then as you can keep expanding. If you know you are the type of artist that doesn't really want or need that and doesn't have the technical capability – I'm very fortunate that my business partner/husband is the engineer and producer and incredible designer – put your energy and focus on the other aspects of your development:  your songwriter; your networking.  Part of what's helped me is that I've really refined my goals and am not going about it willy-nilly. I am trying to invest my time and energy into things I think are going to be beneficial for my particular artistic vision.
Music Consultant:
My struggle personally has been the relinquishing of the ego that I can't do everything and just acknowledging the fact that there are things in my business I can't do if it's going to be run correctly. There are tasks about which I've just had to say, "I had better get better at the handful of things my talents are more suited for and hire someone else to do the things I'm lousy at…"
IK:
Yes. And doing too many things you are not suited to doing can make you feel fragmented or like you're spread too thin and unable to develop what you need to develop. My gauge is that, when you're doing something you're really destined to be doing, you can feel the difference. People will say, "I feel comfortable in my own skin" or "I feel really passionate." Or they will have this feeling come over them like it's just what they are meant to be doing. I always say to people, "When you are doing something and you have that feeling, take note. Because that's something that you should be putting more into and feeding that."
Music Consultant:
Any parting words of advice?
IK:
I think there's a real draw right now in our celebrity worshipping culture to be musicians and actors and artists for the sole purpose of becoming a celebrrity. I think that can create a really weak foundation if you're not really connected to and passionate about what you're doing. I just say to people, "I hope you are passionate about what you're doing and have a really clear vision of your goals."  The musicians that I love who have also have become recognized over time are the ones that have been committed to it for a long time. It takes tenacity and perseverance and a lot of commitment. You can't just half-ass it.
—-
You can learn More About Ilyana by visiting her Studio page Lythion Music, checking out her blog and / or learning more about the film she is producing.