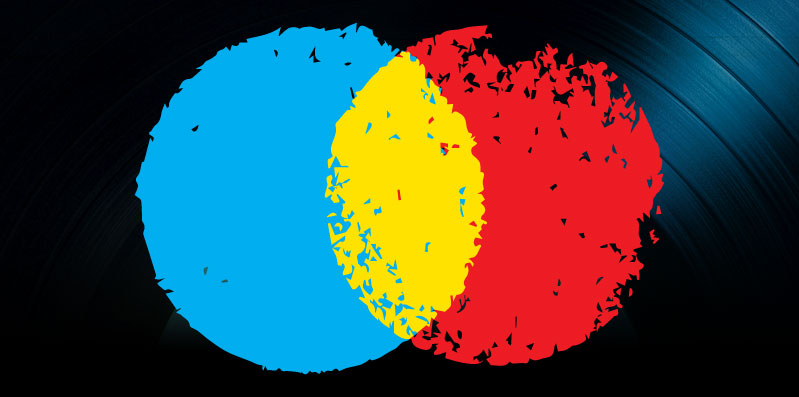 Darryl Ballantyne is the CEO of LyricFind.com, a company that provides music lyrics legally.  The company was originally launched in the year 2000 seemingly before the market was ready for such a service and re-launched in 2004.  Prior to the re-launch Darryl worked in digital business development at EMI.
Music Consultant:
Darryl, thanks for taking the time today. How did you wind up procuring legal rights to lyrics? Such rights were not commonly thought of as money making IP several years ago.
DB:
I got an introduction to Jennifer Insogna at EMI Publishing. I spoke to her for about an hour and a half, talking through our vision for the lyrics industry and what we wanted to do. As soon as she got off the phone with me, she called my former boss at EMI and said, "Is this guy for real? Can he do this? Should we work with him?" And he said, "Yes, of course." That was the rebirth of Lyric Find. That was summer of 2004. We've been working on it ever since. In early 2005, we signed a deal with EMI Music Publishing, and it was the first mass lyrics licensing deal for digital use that had ever been done with any publisher. Then we started working with the Harry Fox Agency to aggregate publishers. A couple years later, we'd done deals with all the major publishers and a couple indies as well. And we started licensing out to all the different digital music services and websites that could use lyrics content, so they didn't have to do 2,000 publishing deals and build up a database of content. They could come to us and have a one-stop shop for lyrics content.
Music Consultant:
Was that the business plan, to be the definitive resource and the All Music Guide or the IMDB of lyrics?
DB:
Yes, it was. When we'd first tried in 2000 and 2001, we'd originally looked at it as a single site. But from our experiences and our understanding of the music industry and how complex the licensing issue was, we realized that it didn't really make sense to do it as a consumer play. For the economies of scale to really kick in, we needed to be doing it for everyone, and we needed to be the back end for all the different services out there and get a piece of everything rather than just try to do a singular site.
Music Consultant:
I have to ask, other than being a wonderful resource for figuring out, "Oh, that's who does that song" or "Oh, that's what that word is," who are your corporate consumers? Who needs tens of thousands of songs worth of lyrics?
DB:
It's funny you mention All Music Guide, formerly Macrovision and All Media Guide, because they are one of our closest partners and we actually built off their data on the back end. We work with them very closely. Our clients are people like Microsoft for Bing Entertainment, Rhapsody, Shazam, Slacker, Cox Radio, Lyrics.com, Virgin Media, LeosLyrics.com and many more. We've licensed a number of mobile applications, so there's Lyrics Plus, Camina, Got Lyrics, and we've done our own direct-to-consumer mobile applications as well. We work with M Spot, Music.com, Kazaa, Lyrics Bay, Jawa, the list goes on and on.
Music Consultant:
I would've thought somewhere along the line someone like Muze (a media metadata company) would've scraped all that data and reused it. But I guess that's illegal without a license?
DB:
Yes. And that was the thing with All Media Guide. When we started working with them, they had a lot of people coming to them saying, "Do you have lyrics? We like those lyrics." And they didn't. They didn't want to go through all the licensing hassle, so they partnered with us to provide all that content. So if you go to Rovi (Formerly Macrovision – parent company of all media guide) now and say, "Can you provide us with lyrics?" they'll say, "Yes," but it's coming from us.
Music Consultant:
I guess there is money in lyrics. How does this filter down to any given artist? Are there applications for small, mid-sized and even big artists to make money off the license of their lyrics alone, as only a portion of their composition?
DB:
For sure. We're paying out in royalties seven figures a year to music publishers that filters down to songwriters. There's certainly a good chunk of money there for people to get. For indie artists, the easiest way for them to get a chunk of that money is to be an HFA-affiliated publisher. If they join HFA, or are already a part of HFA, they can opt into our licensing deal with them. We'll get all their ownership information, and it will get matched to our Rovi database.  We're using their data on the back end. So, through HFA, if a publisher is part of a deal and HFA has their ownership data, that will get passed onto us and associated with the relative tracks in the AMG database. And we'll add in the lyrics. The publishers can log into the system and submit those lyrics to us and add them to their tracks so they are used right away. All that becomes available for all the clients we work with. It will show up on over 1,000 websites and mobile applications that are using our content.
Music Consultant:
The opt-in with HFA sounds like a great idea for artists to pursue.
DB:
The way HFA has it set up, it's really simple to do. I always tell people that even if they are not interested in licensing their lyrics with us, they should still join HFA as a songwriter, because there are so many other deals like ours for digital use that HFA represents that are available as opt-ins, and they can opt into those and get paid.
Music Consultant:
Tell me about the announcements you guys made at the San Francisco conference.
DB:
We made a few. There were three main announcements. One was the introduction of the Lyric Find Chart, where we will publish weekly the top 25 lyrics across all our clients. We're aggregating all that data from every client that uses our service and publishing a chart of the top lyrics in the entire Lyric Find ecosystem.
Music Consultant:
How does that work?  Is that based on the number of times lyrics get hits?
DB:
Yes. Exactly.
Music Consultant:
Have there been any surprises?  I would imagine when you have everything from the Stones to Kumbaya, that's probably a hard list to wrap your mind around without a genre filter.
DB:
Yes. There were some surprises. Recently there were tracks in the initial top 25 that were only sort of surprises, like Have Yourself a Merry Little Christmas coming in at #23.  That's only sort of surprising, because, 'tis the season. But also, up at #6 was Lindsay Lohan's Anything But Me. She doesn't appear on any of the regular charts, but the lyric is extremely popular. Down at #24 was Over the Rainbow, which is a classic song that isn't particularly seasonal, but it has stood the test of time and continues to be a popular lyric for people to look up.
Music Consultant:
Can you estimate in lyric uses alone what the top 25 people are making on just their lyrics floating out there?
DB:
Certainly some of our top artists are making comfortably in the five figures a year off just lyrics usage, probably more than that now. I know we ran some stats probably nine months ago or maybe a little bit longer on one quarter to find out the top paid artists. The top artist was generating $6,000 in the one quarter, and that was from a quarter a year ago. We're paying out significantly more revenue than that now.
Music Consultant:
I guess now there's higher visibility and there are more outlets.
DB:
Exactly. That was before a lot of additional clients had launched. So, it's entirely possible there's an artist that is making $50,000 a year just from lyrics usage from us.
Music Consultant:
What about the other announcements in San Francisco?
DB:
We announced a whole new set of web services, which help our clients integrate with us. We've always had web services, but we released a whole new and improved version of it that allows people to submit content to us, correct content, access better search functionality. We've always allowed people to search based on the lyrics themselves. So, if you know there's a song that has, "I have kissed honey lips" in it, we can tell you that's I Still Haven't Found What I'm Looking For by U2. But now with the new search feature, you can take that a step further and say, "I know there's a U2 song that has this in it," so you'll just get results based on that artist. Or, you can say, "The song has this in it, and it has these lyrics." You can combine all the different search fields, and it's a much faster and more efficient search. So, for our clients, that's hugely more flexible search functionality, as well as additional API's that return meta data on artists and albums and track levels. A lot of that is coming from the All Music Guide database. We work with them to make that available for people.
The other announcement we made, the biggest of the three, was a new program we've launched called "Lyrics for Free." Traditionally when we've done a licensing deal with a client, it's involved either a set fee per display of the lyrics, or a set monthly fee and a rev share, or those types of structures. We were constantly hearing from potential clients that they were afraid or worried about committing to a fee per display or a monthly dollar value minimum. What we've done is built a program that gets rid of all those fees. Instead of having to commit to a per display fee or a monthly minimum, they can sign up, get the content, integrate the content on their website or mobile service and not have to pay us a dime. And we'll monetize that traffic for them to cover the publishing royalties. So along with the lyrics, they'll get ad code to put on their pages and then we can sell ads against those pages to cover the royalties the publishers need to justify the content.
Music Consultant:
That sounds interesting because given the breadth of indie and major artists you have artists could purchase ads to display whenever similar artists get searched for.  Are those purchases possible to make for artists?
DB:
For sure.  It's certainly viable for artists or small companies. One of the ways we built the ad network was to make sure we could target based on factors like artist name or song name or genre. So if there's an indie artist out there that is similar to Eminem, we can target all the Eminem lyrics pages on the site and across all the Lyrics for Free network to show ads for that artist. Or if there's an artist that's touring, we can target. Let's say Eminem is on tour, and he's going to be in Chicago. We can target all the users looking at Eminem lyrics that are in Chicago, or in Chicago and its surrounding areas.
Music Consultant:
Will there be a Facebook Ads or Google Ad Words-like interface for all these kinds of purchases going forward?
DB:
We won't have a direct interface to do that in the immediate future. It's in the plan, but I'm not sure when that's going to be available. Currently it just happens through our sales team. We can target based on artists, song name, genre, geography, type of computer or browser – whether it's a mobile device, a Mac or a PC. We can target based on a ton of different factors. But the important ones are artist, song name, genre and location.
Music Consultant:
Do you think lyrics will continue to be more valuable in the future? It seems like they are showing up on clothing and having all sorts of other value as well.
DB:
It's hugely popular content, and people constantly underestimate the popularity of lyrics. Every quarter we're paying publishers more and more money for the use of their songs and their lyrics. It's definitely something that artists and songwriters should get in on as early as possible. Get things into the ecosystem, get us copies of their lyrics. It's great exposure too. By getting their content, even if it doesn't get them a lot of revenue right off the bat, they're suddenly going to be available on a thousand different music services and websites, and they're going to be listed on all those sites and available to be discovered. The ability to search based on the lyrics will help. If somebody hears their song but can't figure out who the artist is or what the song name is, by having the content in our database and in our search functionality, and the fact that that gets used in so many different places makes it so much more likely that a user out there who heard the song can now identify it and buy it or interact with other digital music services or with the artist in so many different ways. The utility of being involved in lyrics and in our database goes beyond just the royalties that we'll pay. The idea is also that it will generate a lot more awareness and a lot more revenue for indie artists beyond just our royalties.
You can learn more about Lyricfind.com by visiting their website or following them on twitter.