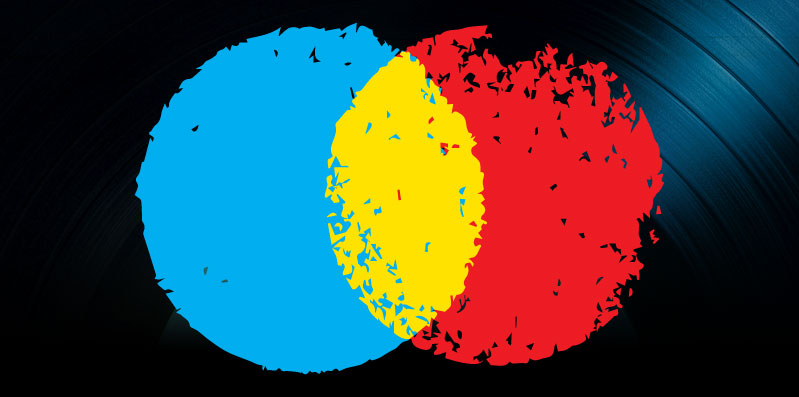 The Role of Music Distribution
The interview below was originally published in May, 2011.
Jeff Brody is the co-founder of Brody Distribution Group (BDG), a New York City area-based company designed to serve the needs of labels looking for solid national distribution and to help market records to break and develop new artists. Jeff has worked in the music industry for nearly 40 years and got his start with a part-time job with record entrepreneur Jerry Winston in the early 1970s. Since then, he has worked for a variety of labels including PolyGram Records, Polydor Records and Mercury Records. In 1998, he left Mercury to form independent sales and retail marketing company JRB Sales & Marketing Innovations and then in 2002, founded BDG. BDG also works with the country's #1 independent distributor, RED Distribution. He has worked with artists such as Todd Rundgren, Dionne Warwick and Donny & Marie.
I talked to Jeff about what drew him to the music industry and the changes he has seen in distribution for DIY, indie and major label artists over the years. He also offered up some advice for musicians trying to get their music out there.
Musician Coaching:
Thanks for taking some time to talk to me, Jeff. How did you first get started in the music industry?
JB:
Almost 100% of music industry people say how much they love music and pounded on every door possible to get into the industry. As much as I love music, the truth is I married into it. When I was discharged from the service to go back to school, I also got engaged. Not having much money, I needed a part time job. My future wife's uncle, Jerry Winston (many old timers will remember Jerry; he owned Wendy Distributors in Newark and Malverne in New York) gave me a part-time job. Six months later, I quit school and got married, and the rest is history. I literally started out sweeping floors, taking orders over the phone, doing the billing and whatever else was to be done. I've held a lot of different positions since the 1970s, from an Account Executive for ABC/Dunhill Records, to a sales manager for PolyGram Records, to a Senior Vice President of Sales for Mercury Records. It all led eventually to me forming JRB Sales & Marketing Innovations in 1998 and then finally Brody Distribution Group in 2002.
Musician Coaching:
Why did your interest gravitate towards distribution over other areas of the music industry?
JB:
I really didn't gravitate there; it started out there. But even so, being around promotion people and other types in the industry, distribution and sales is where I always wanted to remain. I didn't have any interest in promotion, A&R, Marketing (although that's what sales and distribution people do – just retail marketing, not consumer marketing) or any other area. It seems sales is second nature to me.
Musician Coaching:
When and why did you found BDG? And how do you see your role working with artists now that there are significantly fewer retailers?
JB:
When I first started my sales consulting business and worked very closely with RED Distribution I saw a lot of good small labels get turned down for distribution, not because of the artists, but because they didn't have the infrastructure to succeed. So I presented to RED the idea of starting a company that would do the distribution deal with the label. And although not signed directly to RED, they would receive the same services, but I would be the person to deal with RED. Since then other people have taken that idea to other distribution companies. I guess it worked – love when someone steals an idea of mine!
As far as working with fewer brick and mortar stores, I still have the same old school philosophy – with a few wrinkles – with the ones that are still around and work very closely with them. I work with the stores, along with RED, whether they are indie or chain or mass merchandising. Here are a few examples of that philosophy:
Todd Rundgren worked with the Coalition and gave them an exclusive on his new new CD for a period of a few weeks, also holding back the digital sites for a week. We then did an in-store with the Hungry Ear in Hawaii where Todd Lives. We had a great debut on the Indie chart and are now selling it to everyone.
Dionne Warwick worked with FYE and did an in-store in Paramus NJ and had a nice debut on the Jazz Chart.
I worked with Donny & Marie, and we started off the awareness and sales campaign at QVC three weeks prior to the actual in-store. In half an hour they sold 10,355 units! We knew that QVC would be a great springboard for other things and insure high chart positions. We then did five Wal-Mart in-store appearances in the first three weeks of the release. We sold over 500 units or more at four of the five, which are amazingly high sales for an in-store. Those in-stores coupled with QVC and the great sales at the other retailers gave us a first week chart positions of #30 Top 200, #7 on the Indie Chart and #6 on the Country Chart – not bad for an act that hasn't recorded together for 30 years! The TV and press were also a critical factor in the setup. All the major TV shows had Donny & Marie on and more TV is still to come.  This story gave us the buzz and we got a New & Noteworthy at iTunes to kick in digital sales. It was a great success story.
Musician Coaching:
That's impressive. What are some specific ways you've seen distribution change in the past two decades, both for labels and for artists?
JB:
Going from regional distributors to major label distribution has been the biggest change and has had the most impact. Since the recording industry first started,  labels used regional distribution channels to get their product into the stores and one stops. They then fought it out literally on the streets to get product shipped around the country. Although each distributor had a designed territory they all tried to transship into other markets. Now a lot of labels want to bypass the majors and go back to using indies. One of the advantages of using an independent distribution like RED is that RED has more time and patience to work an artist longer, much longer than a Major, since the Majors need to see big numbers much sooner due to the financial investment they have with that artist. The accounts also know RED is going to stick to an artist longer. They know the amount of time it takes and they work along with the label and distributor that way.
Musician Coaching:
Is there any specific trend you see developing that could be the future of distribution?
JB:
The trend to me is very clear. Number one, the independent distributors are branching out to other revenue streams to make up or try to make up for the loss of physical sales. They are creating in-house departments for online press, marketing and social networking sites, starting sync licensing departments to get artist placement in TV shows and radio commercials and increasing their digital departments while decreasing the sales departments. As far as major distributors are concerned, they just keep consolidating labels, shrinking the physical sales force, expanding their digital departments  and firing people. Also the digital department heads  have started  to replace sales people as the head of sales departments, unheard of a year or so ago.
Musician Coaching:
Which qualities do online retailers and wholesalers look for in artists when placing their products with major retailers? Is it possible for DIY artists to get decent rack space or digital placement?
JB:
Unless an artist has a reason – like airplay, huge online awareness, touring, etc. – to be in a major retailer or any brick and mortar store, they won't get into those stores, no matter which label they are on. I  advise my labels not to release a physical CD unless there is a compelling reason to as stated above. Just because it is in a store does not insure any consumer will buy it, and the CD will only be returned. Unless an account like your local indie store or an FYE store has a spot for a hometown artist, a DIY will have a huge task ahead of them to try and get into a store. All major mass merchants insist that a distributor has a vendor number to do business with them. I don't know how a DIY would ever get a vendor number. I used to have a deal with Anderson (Wal-Mart) to get local artists into some stores, but unfortunately those artists had no clue about what is took to sell records and they all failed due to one reason or another. Now any artist can get onto the digital sites through TuneCore or other aggregators. But getting a return phone call or paid could be another matter.  I think some of the press has glamorized how easy it is succeed by yourself in this business, but the reality is, is isn't.  The artists still need some kind of support and infrastructure behind them.
Musician Coaching:
How do distribution deals for major label artists differ from distribution for indie artists or DIY artists?
JB:
The distribution companies only deal with the label and not the artists. They do not pay artists directly. That is a label function.
Musician Coaching:
Are there any strategies you've seen artists employing to market/sell their music to retailers – or directly to their fans for that matter – in the Digital Age that have been particularly successful?
JB:
I think that any artist in this day and age needs to make that connection with their fans, through their own site, Facebook, Twitter, etc. It's about letting the fan discover the artist and the music. Let the buzz begin with the fan discovering who they are and spreading the word. Artists cannot force themselves on the kids of today.  The kids of today are too smart and aware to be fooled; they know their music.
Musician Coaching:
Do you have any parting words of advice for artists that are looking to get their music out there or get distribution deals?
JB:
I deal with new labels and developing  artists every day. Here are a few things that I've  learned along the way. If you are going to start a label be well financed and have the financial resources available when you need them. Do not go out and hire someone to get airplay for example without first having a deal in place, either physical or digital. It is just a waste of money. Everything must be coordinated, every aspect of putting out a cd, radio, press, etc.   Don't spend any money with people who you have not meticulously and painstakingly  vetted and researched. Do your homework on these people.  There are too many people just looking to take someone's money and not do what they were hired to do. Never stop touring and sell your product at the venues. Labels want to see that before anything else. That is the first thing they ask, are our touring and how many CDs do you sell at the shows. And the best advice I can give you "Hire Brody Distribution Group for all your needs."
To learn more about Jeff Brody and the work he's doing with his company, visit the Brody Distribution Group website.