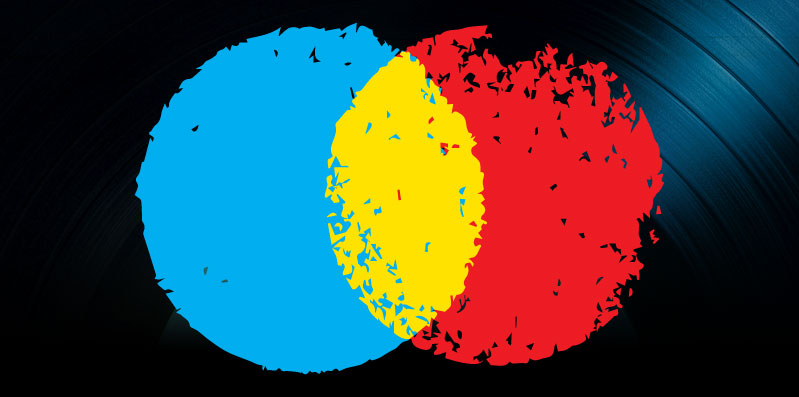 Record Deals and DIY: 2011
Ron Bienstock is an experienced attorney with Bienstock & Michael, P.C., a New-York-City-area-based firm that specializes in entertainment and intellectual property law and is currently celebrating its 25th year in business. Ron has worked with major artists including Billy Joel, Simple Plan, Dream Theater, Porcupine Tree and many producers and instrument and music equipment manufacturers. He is also a skilled bassist who still performs regularly.
Recently, I sat down with Ron to revisit a topic we discussed in 2009:  the current state of the music industry, and how the modern artist can carve a successful career within it.
Musician Coaching:
Thanks for taking time to talk to me, Ron. I thought of doing this second interview with you because I'd just rerun an interview I did with you in 2009, when we discussed what artists should do when they are just starting out. And when I mentioned that to you recently, you said, "Boy, how things have changed since then." What exactly has changed?
RB:
First of all, thanks for giving me a Part II. What has changed fundamentally is that many artists have decided that they are going to be in their own business and have begun to pursue the organization of their business as an entity – meaning, as an LLC, subchapter "S," as a "C" corporation, etc. They've begun to look at controlling their own destiny by not aligning themselves with a lot of independents or majors who have really ensconced themselves in a form of having a 360 deal as an entrée, which is the agreement most labels are looking for now. Even if the 360 deal isn't what a label is looking for entirely, they're looking for some form of that deal. Many managers and artists together are saying, "We really can't afford a net participation in all of these income streams." I've always organized these income streams into four separate categories:  live income; merchandise income; publishing income; income from masters/recordings. If a company is going to participate in all four, there may not be enough room for everybody to have a way to make a living. That's ultimately what everybody wants to do, and that should be the goal:  to make a living as an artist.
Musician Coaching:
So, in the past 18 months, you've really seen people set out in greater numbers to start their own businesses, incorporate and really do the DIY thing?
RB:
Yes. And they're doing it in interesting ways. Some bands have actually taken out loans out from relatives, investors or have found ways to fund themselves in that regard. I've seen that begin to take place much more commonly. We've been making distribution deals for people who have done just that. We can make distribution deals with any of the arms of the major distributors, for example, Sony/Red, etc. And we've put people into their own business where they are distributing their own product. This is done often through a virtual label person; you hire someone to basically run your label for you. They may take a small percentage of your net income. But that may be very worthwhile because most of the artists find  they don't have staff to do that with, so they hire someone to provide those services. They hire an independent promo company, or find they can use an in-house company at some of the distributors. They find themselves in the position of putting hard product – CDs – into stores (the stores that are left), making digital distribution agreements. They are touring behind it; they know when they go to specific towns, they've made the arrangements and have talked about where retail outlets are and have made sure that those retail outlets have the record. They can sell CDs in addition to that at shows and are getting people to at least buy the music. That is often the hardest job of all. Also, at the shows, they may even have additional merchandise that they can make into a premium package for coming to see them or any variation on that theme. They're putting themselves into business. The idea is that if you are able to sell 20,000 records and some other merchandise, and continue to make a fair amount of money playing shows, you're going to establish yourselves.
Musician Coaching:
Has the law changed very much in the past 18 months? Has anything significant shifted in terms of royalty rates, etc.?
RB:
Unfortunately, no. We don't really have anybody leading the charge when it comes to what the majors are doing with unpaid royalties the way Elliot Spitzer was when he was governor. One of the major changes has been simply that the major labels are effectively all making massive changes. They are either up for sale or there's been a migration of top executives from one place to another. For example, Warner is up for sale, and there's been a migration between Sony and Universal in terms of top executives. And I think there's a very good chance that Capitol/EMI is going to be sold of piecemeal in terms of rights to various masters.  But that remains to be seen. Still, with all these companies in a state of flux, what is very different now is that high-level deals – those over $1 million, which would've never been shocking before – now have go through CEOs and finance people, which is a very new thing. Our firm is currently celebrating its 25th year and I can tell you personally that in 25-plus years, I've never spoken to a finance person about a large deal. In the past three or four years, there have been moments where I've spoken to corporate because it was a very high-level deal, and we got corporate involved. But then, we were talking about $5 or $10 million issues. A million dollars or thereabouts becomes something that now goes to the very top person at a company.
Musician Coaching:
Does this mean that deals are taking longer to close too?
RB:
Yes. High-level deals are taking much longer to close. Re-negotiations at the higher levels are also taking much longer. There's a reluctance to do them anyway because of the potential sale of the company. Conversely, it puts a chilling effect on the artist in their negotiation process. The artist thinks, "Who's going to be there? If I make this deal, you want me to stay. But will you be there?"
Let's give an example. The artist says to the label, "I'm the artist, and you want me to stay. I'd like to stay, because I have a good run of success with you as a label, and that's why you want me to stay. But my option on this next record is my last option, and you have to give me $1 million or more." And the label says, "We'd love to give you something, but we don't want to give you $1 million, because that means it has to go to the head of the label, and it's going to take a while to get a decision. In the meantime, I'd like you to give us something for that. Even though contractually, we're obligated to give you the $1 million, I'd like you to give us some more options. I'd like you to give us two options." And the artist thinks, "We're having conversations about something the label is obligated to give me, but the label wants something for it. But now when I talk to the label about it, they say, 'I really can't tell you what that will be worth, how much it's going to be or what it's all about because we're in a state of flux.'"
This is something people just don't know about. There is still a heavy wave of artists who believe that a record deal is what they're after. And in many cases, it still is something they have to pursue – for example, if they're a pop act or a hip hop act. Many times people feel they have to get the promotional weight of a company to really make something happen for themselves. And many times, they're right. The question is, where are the companies right now? They're not the same companies that were there five years ago, let alone ten years ago.
Musician Coaching:
And in some cases, not the same companies they were two years ago.
RB:
As someone that talks to all the majors pretty regularly, that's correct. These are huge issues, and this is something the average artist really is unaware of with the major labels. Hopefully the publishers will be okay, but remember, the major publishers are just divisions of the major record companies. There's an impact on everybody involved in high-level deals. I'm sure there will be somebody reading this that might think, "Well, my deal won't be such a high-level deal." Well, but then you're talking about a basic 360 deal. This is where we're at two years after you and I spoke about this the last time.
Musician Coaching:
What about independent record deals? Are those more prevalent seen them grabbing for more 360 rights?
RB:
There's been a real movement with independents to 360. And that can be troublesome because some of the independents don't have any track record whatsoever of working with publishing catalogues or merchandise. But they want to participate. Also, most of those companies that want a 360 deal are working with their own publishing, and that's to gather up copyrights and flip them over to a major or an investment group that's buying a catalogue.
Musician Coaching:
And there are a lot of Investment groups rolling publishing companies up right now.
RB:
In the last two years, we've seen a bunch – and many that are well funded. In buying a catalogue, generally, you're talking about a catalogue that has at least one substantial LP with hopefully at least one major hit coming off that LP. But some have just had one hit. And if it's a prevalent – a constantly-licensed song, a "classic" or a "legacy track" from a legacy artist – those can be very valuable.
Musician Coaching:
Are you seeing publishing deals changing a lot as well? What do those look like now?
RB:
They're very different in some ways, because of the same state of flux. There's been a large changeover in staff at certainly two of the major publishers. And in some cases, your creative person may not still be there. You then have to wonder if that deal going to be what you expected and what you went to that publisher for. Previously, you went to the publisher so they could really work film and television. You're really looking for covers and to make the introduction for co-writes with other writers. But there's less staff to work and less staff to do it now.
Musician Coaching:

Where does this put your parting words of advice for an artist?
RB:
There's a bit of a fork in the road. You can turn towards working with a  third-party label, whether independent or major – and I don't dispute there is tremendous value for certain artists, and they will not get where they want to go without that. But a lot of people are making that right-hand turn and saying, "I'm going to do this myself, and hopefully when a label approaches me, I'll have that clout to make myself a better deal. And because I've already established myself, I  might increase my chances and the likelihood of success with this company." I think a lot of the groundwork is really being done entirely by the artist right now.
Musician Coaching:

What do record label advances look like right now for brand new, baby bands?
RB:
I think it's less than people think it is. Baby bands are not necessarily the most attractive to a major right now for obvious reasons – because they have less staff, and you really need to work hard to break a new act. Those are going to be 360 deals, with not really substantial advances.
Musician Coaching:
I do find it funny that some people are upset about the way this has turned, because this is the way other businesses have operated forever. If you went looking for a raise for your business, you knew businesses in the black got better deals. It makes perfect sense to me. But I can see how it could be tricky. It's easy to be nefarious, especially when artists don't know which rights they're signing away.
RB:
Well, this relates to one more point about what I've seen change in the past two years:  I've seen a dramatic rise in "the con." I've seen a dramatic rise in companies and individuals that are not as expert as they say they are providing services for payment on a monthly, weekly basis to provide some services for artists, even when we all know some of  those services cannot really do what those people say they can do. It's very difficult to enhance your career by paying for some promotional service when you have no product and you just have one single. And if the single is not available to be purchased or downloaded in some capacity, you're not creating something for yourself. It seems like "the con" happens much more often now than ever before.
Musician Coaching:
And in spite of all the information out there, artists don't seem to be any more well informed?
RB:
No. And that is unfortunate. The web has become the place where people go to do business as well as get their information. And sometimes, the information has been put on the web by the very people who are looking to get their business. I know people can sometimes not afford to talk to people who charge for their services, but a little bit of due diligence on who you're going to work with is a good thing.
To learn more about Ron Bienstock and the work he does, visit the Bienstock & Michael, P.C. website. Please also check out my previous interview with him from August, 2009, A Music Lawyer's Point of View.