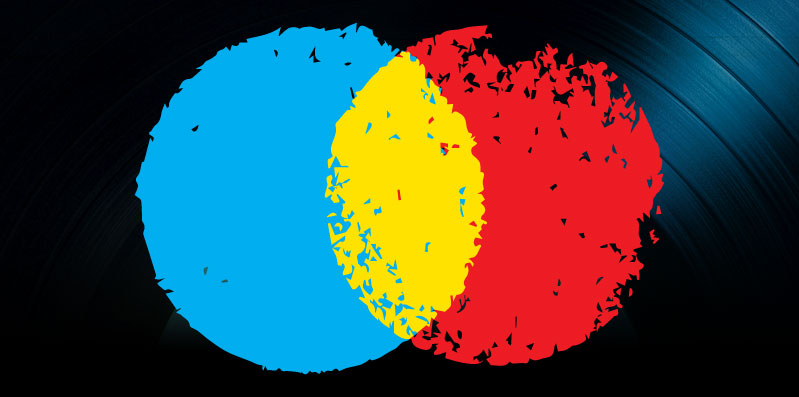 Music Licensing and Video
Melinda Lee is the co-founder of Uncensored Interview and Deputy General Manager (GM) of Getty Images Music. A lifelong music fan, she was first attracted to the music industry while attending law school in Philadelphia, where she befriended local artists and developed an admiration for musicians writing their own music, playing constantly and collaborating with other artists. Melinda's focus in law school was on intellectual property, and she eventually found her way to New York City in the late '90s, where she went to work for MTV Networks. During her career, she has worked with networks and companies including MTV Networks, Lifetime and Joost, a peer-to-peer streaming media company started by the founders of Kazaa and Skype. She has over a decade of experience handling content licensing in the digital space. Melinda started the "Web 1.0" version of Uncensored Interview – a video interview site that captures rare moments with a variety of indie artists and other personalities  – in the late '90s. She revived the concept almost a decade later with a new partner, Marisa Bangash and a new team. The current version of the site launched in 2008 as a source for musician interviews and in 2010, expanded to interview key influencers in other areas of the entertainment industry, including film, food and film/TV.
I recently spoke to Melinda about her career path in music and entertainment, why all artists need to closely monitor their own licensing in the complex, ever-changing climate of today's industry and how she sees Uncensored Interview and Getty Images Music contributing to the hopefully more artist-friendly music business of the future.
Musician Coaching:
How did you get started in the entertainment and music industry?
ML:
I was a really big music fan. In the late '90s, I was living in Philadelphia while I was in law school, and I ended up becoming friends with a lot of the local musicians and artists. I really started to develop a love for musicians who actually wrote their own music and were out playing day and night, whenever they could, and collaborating with as many other artists as possible.
From there, I finished up law school. I concentrated on intellectual property and found my way to New York City. I ended up getting into content licensing at MTV Networks. I continued to primarily work in TV, but as it goes in the entertainment business, you're constantly in flux and you go from company to company. I came back to MTV Networks eventually and ended up taking up a role heading music and content licensing for the international group and digital media groups. What was great about that was that it was across all of MTV Networks. So, I got to work with MTV, VH1, Spike, Comedy Central and Nickelodeon. By then, that was the early to mid 2000s, where everything that was on TV was trying to make its entrance into the digital space.
At that point, rights were messy. No one knew what to clear for. But there were a lot of deals going on. People were making deals in the mobile space internationally. And every channel wanted to have an online broadband channel. So, I started to take on less of a clearance and rights type of role and more of a strategic role. I worked with most of the business development and business strategy groups as well as the head producers on how to put content into shows or into other formats and make sure the rights were in place from the get go, so we could actually embrace all the business models that were developing in the digital space, even internationally; because at that point, MTV was growing by leaps and bounds internationally. For example, you'd come across a channel that was launching in Africa, and you would need a different type of strategy for implementing the content on that channel.
What I really learned there was just how to think about content from an overall perspective. I would ask, "As we're making more content, how can we get the rights in place so that this is scalable and will actually fit into whatever business models that might emerge?" I've worked with a lot of music companies doing that type of thing.
Musician Coaching:
I find it wonderful and a bit of a sad statement that you love music and helped found a company that works with musicians, but you probably put together Uncensored Interview because you were looking for non-music content from artists, in part because music licensing is such a nightmare.
ML:
You hit the nail on the head. While I worked at MTV, the easier content to work with was  images and  footage. Of course, there are rights within that too. But music is where it got really complicated. With music, the models were set. And when you're dealing with labels and publishers, they have this dance – and it was especially strong then – that they did together.  It was really difficult to get those rights and to get someone to quote experimentally. You would say, "This is primarily for TV, but you know it's probably going to be on the internet and on radio. Can you give me one quote instead of options that will address all those spaces?"
Musician Coaching:
What I find really funny about that is that you were calling from Viacom. It's not like you were Joe from Armpit, Ohio.
ML:
Exactly. And I do have to say, I did a bunch of work for other companies. And what was great about MTV is that the publishers and the labels did call us back quickly. They may not have given us what we wanted, because the whole idea was, "If it's going to be a different kind of use from the one we agreed to, we're going to need an additional fee." That gets really difficult, especially when everything is going digital.
Back in the day, you had television with an option to renew and then maybe a DVD quote. But all of a sudden, nobody could really predict whether it was going to go beyond TV to the internet or mobile. The way it was structured was that you had to get a quote on each of those uses just in case. When I was at MTV, one of the few companies willing to go into the new media space as far as giving us those broad rights up front was Getty Images. Pump Audio was the other. And I think that's what made Pump Audio separate from the rest of the music libraries out there; they put that "all you can eat" blanket option out there that allowed our producers to really create and be able to embrace the new models that were popping out without worrying about uncleared rights.
Musician Coaching:
So, after MTV, you put together Uncensored Interview. And as a result of that, you put together a partnership with Getty Images?
ML:
Right. But actually, I did Uncensored Interview prior to joining MTV. My first iteration – a Web 1.0 version – was me interviewing bands and giving them a platform to be able to talk about their music. When I started it back in 1999, if you liked an indie band, you really couldn't get access to them unless the local paper wrote about them or maybe if they were on NPR. But there weren't that many outlets. It was right when digital video cameras came out. That was when I got the domain name.
A lot of the things I learned through working with content, rights issues and licensing really helped me develop a fuller strategy with the content we were creating over at Uncensored Interview.
Musician Coaching:
I have a few questions I want to ask you that you're more than suited to answer given your licensing expertise. First, what should musicians doing things for themselves have prepared in order to increase their chances of their music getting licensed?
ML:
There are so many different types of musicians. It's a different strategy for each category, whether you're a singer/songwriter, composer, indie band, etc. There are so many other trends that are popping up right now too. But one thing would be to really decide if you want to be a member of a Performing Rights Organization (PRO) – ASCAP, BMI or SESAC. Deciding which one you want to become a member of is an individual choice.
There is also a growing trend for direct-licensed music. What's really great in the U.S. is you can be a member of these PROs and still retain the option of doing direct licenses.. I think that's great and overall, in the spirit of what these PROs aim to do, which is protect their artists. Internationally, this not necessarily the case. The second you get into the EU, performing rights organizations and royalties get really complicated. Simplification is really something they should consider; because the back end of royalties today still remains a really lucrative way to generate revenue for artists. You don't just make money on the upfront sync placements.
Musician Coaching:
What does a direct license look like? Is that just someone saying, "I'm going to pay you a flat fee for this song?"
ML:
In practice, yes. Everything's just bundled in at the beginning. It's just saying, "All rights to this song, including what you would've gotten on the royalties side are included in this price." At least this is how many licensees see it.
Musician Coaching:
Is it re-titled then, with the royalties going to the person that paid for the rights?
ML:
Re-titling is something different. The way re-titling first came about was as a mechanism against being able to figure out how to administer payments based on who placed the music. It emerged because there were a lot of nonexclusive deals with several parties trying to place music. When people started to re-title, it was a way to identify who did a placement. So it's basically an administrative tool that is far from perfect.
When you look on the production side of things, you note that people aren't always very buttoned up about cue sheets. When no one is clear about what's really going on, it can get really confusing on the back end when the producers have to report the song. Let's say you have a song that is being represented by several different production libraries. Sometimes it's hard to tell where it was grabbed from. Re-titling was really developed to assist  PROs in tracking which party did which placements and  then determine who gets the payment at the end.
Musician Coaching:
I figured it was something like that. But I never realized the genesis of it.
ML:
It's all because of non-exclusive deals. If there's no sharing on the back end, there's no reason for a production library to re-title. Most of the music production libraries out there that have non-exclusive deals and that also share a backend administrative fee will have a need to track it. A lot of artists have non-exclusives and are working with several libraries. It gets really confusing.
Musician Coaching:
It is what it is. And most people know that it's convoluted.
ML:
It really just comes down to the fact that it's common among many of the music production libraries to re-title. And it's really due  to the fact that there are so many non-exclusive agreements.
Musician Coaching:
As you've built up Uncensored Interview, have you discovered that non-musical content – interviews, stories, etc. – is valuable for artists? How have you seen this kind of content serve musicians?
ML:
The idea behind Uncensored Interview is to sit down with an artist or a band – and we've sat down with artists and bands on all different levels. For example, we sat down with Henry Rollins. But then we sat down with Margaret Cho, who is not necessarily known for her musical projects. And we also sat down with the up-and-coming bands you'd find in places like Pitchfork.
The questions we ask vary depending on who you're talking to; because you always want to make whoever it is you're talking to feel comfortable so they can actually be themselves. It's video, so you can tell if it's something that is media trained or rehearsed. We're after catching those raw moments. What starts to happen after a while is that people start to talk about their experiences. And with any recap of an experience, there's advice that comes out of that. What we find the most is that people who watch the videos that are also musicians themselves say, "Wow, that was a really great tip for touring. We should try to avoid those things," or, "Sure, this band that I really feel influenced by get distracted too when they're writing music. And here are what their issues are." And what's great too is to see the differences between different bands that you might classify in the same genre.
What we've noticed is the bands that really start to get that buzz and get those placements where they're generating revenue may not be "famous." But they're constantly playing and constantly touring and really buttoned up on the back end. The rights are all sorted out. And the agreements are amongst members of the band if there are multiple writers. They understand that sync licensing is a business, and digital downloads and deals with streaming companies are a different business. Their expectations are set. And then, they're present for those phone calls to use their music.
Musician Coaching:
You're somebody who knows exactly where this non-musical content goes, because you take footage of bands – some that are well known and some that are not very well known – and see where it has value.  Is there any advice you could give to artists that want to put together, promote and use non-musical content?
ML:
There's no shortage of videos of bands online. There are a lot of slice-of-life-type videos out there. I think that's cool, especially if you're a fan, because you end up feeling closer to your favorite artists. However, I think that content is somewhat disposable. I do think it's helpful to do sit-down interviews. A lot of times you can garner fans just by virtue of who you are as a personality. They may love your music. But they could also love what you stand for, that's just another in road into a fan base that might really like who you are.
There are ways to monetize that for sure. I think with band videos though, the value has to do with the question, "What do these video say?" What's the message within a particular sound bite or clip? Is the artist commenting on politics, on his/her music or on the economy? Then, based on the content and context within that clip itself, it can actually be monetizable. What that is, is the building block towards another video piece that can show yet another vantage point. That one clip can  tell a larger story.
That's really the whole core concept of licensing and revenue based  off a piece of compelling content. When you're looking at how valuable it is, you have to first ask, "Who's in it?" It could be someone that is not particularly famous. But if the person is talking about something that is relevant or something that is compelling in some way, it can make itself into a larger piece and there is value in the context or message. It can be something that's newsworthy. It can be told in retrospect talking about a certain time from a certain vantage point. All of these elements add value to the clip.
Musician Coaching:
Are there specific artists you've seen do this particularly well?
ML:
Amanda Palmer is pretty good at it. She gives a lot of really great sound bites about things that are newsworthy at the time of the interview. But she delivers them in a way that's timeless. For example, if she was talking about Twitter, it matters now because Twitter is important now. But the overall message she's giving is timeless because she's saying she likes Twitter because it allows her to connect with her fans. So, whether Twitter is gone next year or not, she's still talking about  music trends and how through technology, artists have direct access to their fans now. And I think that concept and message is never going to change.
And with her, you'll really see examples of different types of video. She does really high quality  interviews as well as stuff that is more fan shot or handy-cam-type videos. She uses video really well. And that's not that surprising given her roots are in visual performance art.
Musician Coaching:
I know you're also now working with Getty Images Music. What's coming next with that?
ML:
Getty Images Music is doing a lot of great stuff.. We're really just looking at music licensing as a whole and saying, "We're not just one thing." We're lucky to have Pump Audio as a collection, which has really done a great job. It was the original crowd-sourced music model, if you think about it. They said, "Let's get all the rights in one place and make it easy for content creators to license out music for different uses." It's a fantastic model. And I think that so many music production libraries are copying that. But Getty Images Music has  done some great deals in addition to that with collections like Sony/ATV and Elias Arts.
We're also partnered with  a music production company called Ah2, which was founded by the two composers that compose for almost all of Mark Burnett's shows – like The Biggest Loser, The Apprentice, etc.  These guys pretty much created the "reality TV" sound.  Their tracks are so special because not only do we have the original track but we also have stems, which come in handy for editors. Often times the original track may be too powerful for a scene, so with Ah2's collection we offer different stem options so you can get the tracks with just drums or just the piano – no problem. Our deal with Ah2 is an  exclusive deal and we get to be their sync licensing arm.
The world of music licensing is interesting, because there are all these little tools that help you get where you need to go. We're finding now, with the economy the way it is, fewer and fewer companies out there are doing straight composition, where everything is composed end to end. A lot of hybrids are popping up. And this is a comfortable place for us to be, because not only do we have almost every kind of track and genre that fits the "production music library" label, but we also have cinematic score music, indie artists and bands, and we have music composition services.
And we have imagery and footage as well.  For the indie band and artist that also contributes their music to our platform, that is a powerful trifecta. We're trying to open up different distribution and marketing opportunities for indie artists just by incorporating these opportunities into our licensing model. This is additional promotion that is difficult for them to do themselves.  In a way, we are crowd sourcing cleared compelling content in music, footage and photos to content producers and leaving it to these creators  to do the tastemaking. What's cool is these are not  just producers or content creators at major media companies  that could pick up your stuff; there's a whole slew of semi-professional producers out there that are creating content and they know about licensing!
I think combining all these different elements together will push where media is going to go as a whole. There are a lot of stories to be told, and this is a fantastic new distribution model for a lot of artists that are looking for new ways to  market themselves and their music.
To learn more about Melinda Lee and the work she does, visit the Uncensored Interview and the Getty Images Music websites.