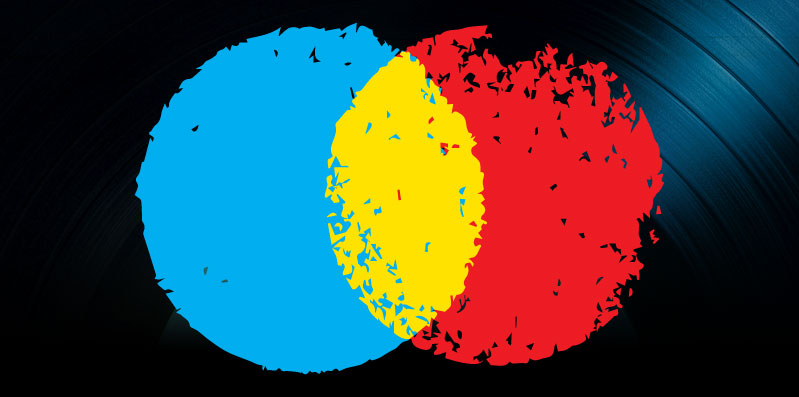 10 Things to Know before You Launch a Music-Based Company
Bill Wilson is Vice President of Digital Strategy and Business Development for the National Association of Recording Merchandisers (NARM), the #1 trade association for professionals in the music industry. For almost 20 years, Bill ran Blackout Records in New York City, which originated as a label for hardcore bands and was responsible for putting out albums by bands including Guided by Voices and H2O. He has also worked at a variety of other independent labels and distributors, such as Relativity Records, Caroline Distribution and Earache Records and was an A&R consultant for MCA Records in the 1990s. In 2001, Bill started working with internet start-ups and throughout the 2000s has acted as Director of Business Development for several music marketing and research companies. He currently runs NARM's Digital Think Tank, designed to address issues surrounding enterprise-level digital music commerce. He is an active member of many music industry organizations, such as  the American Association of Independent Music (A2IM)'s New Media Committee and speaks regularly about the digital space at CMJ, South by Southwest, Bandwidth, New Music Seminar and many other industry events.
Recently, Bill shared 10 valuable insights about what it takes to launch a music-based business in the climate of the modern music industry:
Know the Animal You're Dealing With.As a mature business, the music industry can be terribly confusing, but it's necessary to understand the players if you want to do business as an artist or a startup. Educate yourself on the industry food chain, and understand where your product or service fits in.
"Two for One" = Two Clearances for Every Song.If you plan on using a pre-recorded song from a signed artist, make sure you have clearance from the two main rights-owners – usually the label and publisher, but sometimes the artist themselves.
Yes, You Need to Track Them Down. In the age of the internet, there's no excuse for not doing due diligence on who owns what, and there's no indemnification for ignorance of copyright law.
But There's Help. Resources to find out publishing info/to see who owns the recordings include Rightsflow and the Harry Fox Agency and any retailer like Amazon or iTunes.
"Fair Use" is Not Fail Safe. "Fair Use" is a list of potential defenses for copyright infringement, not a clearly-defined right. It's a term that gets misused a lot and a grey area that must be adjudicated in the courts … and that is expensive. So if you want to go that route, be prepared for a long war of attrition with deep, deep pockets and a strong possibility of losing … or get the licenses.
"It's Cool" is Not A Business Model.When approaching a large content aggregator like a major label, understand they don't care how cool you are. They need to take care of their needs and won't disintermediate or undercut customers that drive their revenue.
It Still Comes Down to "Sex, Drugs & Money."These three things are key to obtaining a license. Well, not literally. It means: your app or product needs to have real sizzle and marketing oomph behind it (sex), it must be a "sticky" or addictive, repeat experience for the customer (drugs) and of course, it must provide a real, scalable revenue opportunity ($$$).
Mind Your Ps and Qs … Literally.Metadata – the data around a particular track – is more important now than it ever has been. Names need to be spelled correctly and consistently, songs need to be titled properly, correct release dates and label information must be applied. Collecting and matching collateral contextual information such as liner notes, lyrics, photos and more are also becoming increasingly important to the products of the future, as well as information about how it was recorded: producer, studio, etc. It's not just the music, it's all the information that surrounds it – which you can curate yourself – that creates value.
Context is King. Artist? Album name? Song title? Music isn't just about those three things. There's a story in who produced the album, side musicians, additional songwriters and other information. Artists in the studio need to keep track of these details because the products will be based on deeper and deeper levels of information. A picture isn't just pretty; it's a wealth of information that can be used to drive people to an artist. Who's in that picture? What are they playing? What are they wearing? Amazing discovery experiences such as the 955 Dreams History Of Jazz App on the iPad use artist context to build immersive apps that lead to content purchase.
Rome Was Not Built in A Day … But a Modular Home Can Be. If you're looking for speed to market, you may want to look to see what APIs are in the marketplace that could apply to your business to get up and running quickly without additional licensing hassles. You need to weigh this against the benefits of having control of your own relationships with the providers of the music and related information.
To learn more about Bill Wilson and the work he does, visit the NARM website.