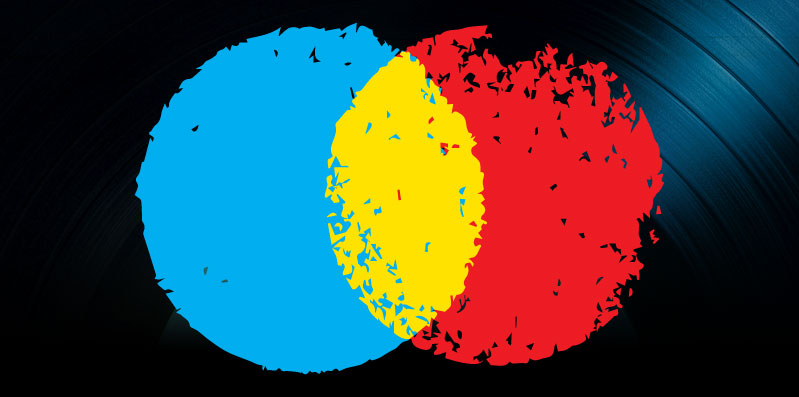 Rich Bengloff has been the President of the American Association of Independent Music (A2IM) since January of 2007. Rich has been in the music and entertainment industry for  past 20 years and has worked at both music labels and music distributors and at both independent (RED, Combat/Relativity/In Effect) and major music companies (Sony Music and Warner Music) as well as WNYC Radio, where he was a senior level operations and financial executive. Rich's perspective on the music – particularly the indie music – industry has been frequently published in both trade journals, magazines and websites including Billboard, FMQB, etc. and consumer print and digital publications the New York Times, Hypebot, Huffington Post, Daily Tech, etc.). Rich also is often called on to be a panel moderator/speaker at events such as CMJ, Digital Music Forum East, Midem, SXSW and the inaugural International Creative Industries Summit in Shanghai, China in 2009. Rich has an MBA from Columbia University and, is an adjunct professor of Communications and Media Management at the Fordham University Graduate School Of Business teaching the introduction to the music industry course and also teaches the annual NARM/A2IM music business crash course. He also serves as a board member representing the Independent music label community on the boards of the SoundExchange and the Alliance of Artists and Recording Companies ("AARC").
Recently, I got to sit down with Rich and talk about the mission of A2IM and some advice he has for artists who are trying to build successful careers in the DIY space.
Musician Coaching:
Thanks so much for taking some time to talk to me, Rich. From your vantage point as the president of your organization, can you tell me a little bit about A2IM and its mission?
RB:
A2IM just celebrated its sixth anniversary. And there was a pre-formation period, so it's probably been around for six-and-a-half, to seven years. There were prior organizations called NAIRD, which was a combination of independent labels and independent distributors. But most of the independent distributors are gone now. So that's almost a moot point. NAIRD was followed by an organization called AFIM, which went out of business in 2002 or 2003. It was not as policy oriented. A2IM was formed in 2005 and got started in 2006 to do three things:  advocacy; commerce; member services. But the fundamental was that we had all these barriers to access in the past, and the organization was formed to make sure we didn't have these barriers to access in the future. That was the main reason. We can call up Apple if we find out we're getting 67 cents instead of 70 cents, like everyone else is getting on a 99-cent download, and say, "Hey, that's not fair. Why are our copyrights worth any less than anyone else's copyrights? Do the right thing." And Apple has been unbelievably kind to the independent community in terms of parity.
I did a computation the other day and figured out missing out on those three cents is worth 100 million dollars. That's the difference of us getting a 70-percent share of the download as opposed to a 67-percent share of the download. If you take iTunes volume and multiply it by three cents, both the artist community as well as the label community (the recording side of the industry) – that money getting split between the labels and the artists at 70 percent, and not even including the money that needs to go to the publisher – is over 100 million dollars. It's a pretty big number. It's split up among a lot of people, but it's still 100 million dollars.
That's how A2IM got started, to make sure that everyone has access – whether it be access to promote, access to monetize or any other access. It's a non-profit organization – a 501(c)6. No one here makes big salaries. It's run on behalf of members by members. You can go up on our website and see who is on our Board of Directors. It's elected on three-year staggered terms. Three or four new board members come up each year. There are term limits to make sure we're fresh ideas and are a good forum for discussion. That's important to us. A2IM does a lot of advocacy, and if you go to our website, you can see some of the work we do. Sometimes we're with the artist groups, sometimes we're with the major labels, sometimes we're with ourselves. And sometimes we're all together, like with the FM royalty we're trying to get related to the Performance Right Act. It's been stalled a little bit. But everyone else in the world gets paid when their artists get played on the radio except for the United States. And when I say the rest of the world, there's the Organization for Cooperative Economic Development with 40 countries. 39 of them have a royalty for the sound recording owner and artist when it's played on the radio. We're the only country that doesn't.
Musician Coaching:
If that went through, would that fall under SoundExchange, or would that be a new organization that would administer those?
RB:
Probably. I'm a SoundExchange Board member, and I think  the answer would be yes, but it would depend on the government. They would decide if they would use the existing organization or set up a new organization to administer it. But it would be a statutory amount, so it would most likely be administered by a government-directed organization. And given that SoundExchange exists, I would presume it would be SoundExchange.
Musician Coaching:
How have you seen the concept of "access" in the music industry change during your 20-year career?
RB:
It's been a dozen years now in terms of what is known as the "Digital Era," because I guess most people use Napster as the kickoff, and that launched in 1999. I don't necessarily agree with that. If you did say it's been a dozen years now, I'd say the great thing that's happened – and it's become more and more prevalent – is that access is great. You used to have all these barriers to entry for indie labels as well as indie artists. You couldn't get shelf space on the floor; you couldn't get your music played on the radio. There were issues with old media and old commerce. The great thing today is that there is access for all. You can put your music up on CDBaby and sell it both digitally and physically. You can get your music up on certain websites, whether they be on demand services or streaming services. That's a wonderful thing. You have all this access, and that's the good news.
The bad news is that everyone has access. So, everybody is up selling their music and trying to monetize it. Everyone is up trying to promote their music, so it's really difficult to stand out in a crowd.
That segues to what I considered the biggest event of the past 12 years, which was the closing of Tower Records five years ago. Before that happened, every city had a location where you could find your music. They carried a wide selection and back catalogue, whether you were world music, jazz or reggae. Virgin was still around, and there was Borders and also Barnes and Noble. And now even those have shifted quite a bit. In terms of retail, there as a dramatic change.
The second thing that happened was, we did this thing with the FCC about radio access. There was a consent decree against four major radio groups. There were also these rules of engagement that these four radio groups were supposed to follow in terms of giving everyone access. All A2IM did on that one was shoot ourselves on the foot. Their reaction to that was just to shrink the playlists even more, because they were afraid of regulatory ramifications if they didn't give certain access to whoever it is that the government decided should have access. A2IM was one of the organizations that spearheaded that radio initiative.
I got a call from a member probably March of 2007 – that's when the radio court case happened. And of course, Tower had closed in 2006. He said, "Listen, I have nowhere to sell my music anymore, and I can't get any radio play. I just don't know what to do." And that was when I started to focus on the idea that there was a new economy now. This artist that called me was not really old, but he was someone that had been in the business for a while. And I realized we really needed to reeducate our people.
Musician Coaching:
And how have you responded to this need for a re-education of artists to help them navigate the new climate of the music industry?
RB:
What happened after that member called to ask is that we started to put out a series of white papers. We have the Independent Music Label Roadmap, and we've done it in New York City and Los Angeles and Nashville and at events like NARM. While NARM happened to be in L.A., members from across the country attended that event. And that's the conference where say, "These are the best practices."
So, to help educate that member and other members like him, we also have white papers that are created for members by our larger members – people like Windup Records or Razor & Tie. What they do is teach our members how to do email marketing, direct to fan or how to use all the other social networks. And then after you're using all the social networks they teach you how to use Google Analytics for free, or something better like Next Big Sound if you're a bigger label and can afford that kind of thing. In the old days, you used to look at your marketing, and if you broke the band Jet, you would sit there and say, "Half our marketing worked. I really wish I knew which half worked." Now there's no gatekeeper between us and the audience in many cases. You know what your cost-per-click is if you're doing something on the internet. You have a much better idea – and it's not 100 percent, but it's certainly better than in the old days – about what worked and what didn't work. You know what resulted in good promotion and what did not, what resulted in good monetization and what didn't. That's  very important.
Musician Coaching:
You must be in a unique position to observe the independent label environment overall. Is that business expanding, shrinking or changing? Are the perils of staying in business the same as they used to be for the independent labels?
RB:
Our numbers are way up. Even with Roadrunner being acquired by Warner and Univision being acquired by Universal over the last three or four years, which is three percent of the business, we're still over 30 percent of the business and over 38% of digital, which you'll be able to read online on Billboard.biz in the coming weeks.
There was an op-ed piece I wrote back in February called Being Counted. What happened was, independent labels did really well at the Grammys this year.
Musician Coaching:
I should take this opportunity to ask, because it's really so confusing when it comes to who has a distribution deal, etc. As a label, at which point are you still considered independent?
RB:
That Being Counted piece speaks to that a little bit. "Independent" means you own your record label. So, Mike Curb owns our member Curb Records, even though it's distributed by Warner Music. Normal Lear owns Concord Records, even though it's distributed by Universal. Cliff and Craig of Razor & Tie own Razor & Tie, even though it's distributed by Sony.
Musician Coaching:
From the outside looking in, who is really "independent" can be difficult to determine.
RB:
Yeah, and think about it – why should a distribution agreement of limited duration determine whether something is independent or not? If you want to do a distribution chart, I have no problem with that. But, because I happen to use this distributor, do we have a chart by publicist or a chart by an independent promoter? No. These are all outside services which people contract. The people I just mentioned all believe they own their own label. What makes it even more bizarre is a lot of those people have direct digital deals; they have direct deals with iTunes, Amazon, Rhapsody, etc. They are still included in the majors even though that is not covered by the majors. That concept seems bizarre, because they actually  don't even service that part of the business, and they're not in it. An "independent" as far as we're concerned is one where a person owns a majority of the label. How they choose to distribute or publish it are just services that can be bought from anybody.
Musician Coaching:
Well, the division between what is a label owner and an artist and an entrepreneur and an artist has virtually gone away.
RB:
To a degree, I agree with you. We have probably 30-40 label members who are artist-owned labels. Some like Burning Spear in Queens. Spear and his wife Sonia run their label out of their house in Queens, and it's just the artist. Others have evolved over time, whether it be Righteous Babe or Joan Jett, or the Hanson Brothers. They're the center piece of their label, but they also house other artists.
I assume a majority of the people you coach is artists and not labels.
Musician Coaching:
The people who read this blog are usually people who recognize they've been thrown overboard into the Atlantic and there is no help coming, so rather than getting good at screaming, they're getting good at swimming. Knowing which perils an independent label faces and what that climate looks like is extraordinarily important to them.
Musician Coaching:
And what advice would you give to DIY artists trying to manage their careers now that everyone has such easy access? How can artists get their music out there?
RB:
I would say to remember that there are different phases to your career. When I run into artists, they see our little tan cards at events, and they say, "Gee, who's this from?" And then they'll come over. And some think that A2IM is a record label, and I dissuade them. And then they ask me to introduce them to members, which I don't do.
But the artists I run into do ask, "What should I do?" And I say, "What have you done so far?" And the answer is usually that they went somewhere and pressed up 500 CDs. And then they get excited and say, "And I've sold 125 of them already." And I say, "That's great. How many of those weren't to your aunt, uncle, best friend, etc., and what are you going to do with the other 375?"
And to other younger artists I run into who say they've pressed some CDs and sold a few, I usually also then say, "Do you have an email list?" And they usually say they do, and they use it only to tell fans about their shows. And then I ask them if they ever sell their fans any music or give any away for free. And  then I say, "Why don't you send each person on your list a free download?" And the artist will say, "Yeah. I have some B-sides from the album we put out." And I say, "No. You only have one chance to make a good impression."
If you are young artist and looking to send a free download to fans, you want to send them your best cut. Send them the very best track from your new album and say, "Listen, I'd really appreciate it if you'd send this track to 10 of your friends." You think you have an email list of 500 people, but you probably only have 100. And maybe of those 100, you can get 50 of them to send it to ten of their friends. And you can tell them that if three of their friends email you back and ask for a second track, you'll send them plus those three friends a second track for free. And now you have a list of 500-700. And that's a good list.
Musician Coaching:
At what point in his/her career would being on a label be advantageous for a DIY artist?
RB:
Once you have 500-700 people on your mailing list, you have people who really care; you've created a viral street team. At that point in your career, you probably don't want to be signed to a label or be that focused on monetizing your music. And you also want to keep your day job and not overexpose yourself with too many shows. Get yourself and your unique selling proposition going to a certain level. And once you get to the next level up from that, you're going to need an agent and a publicity group behind you to make sure that when you have a show and you're traveling, you're doing it reasonably. So, if you live in the New York City area, you would just start out by doing the Northeast quarter and staying at friends' houses. You can do a show in New England, New York, Philly and maybe as far south as D.C.
But at a certain point, you might need a label to make sure people come out to those shows and to deal with the promoters. And the label can say to promoters, "I'm behind the artist. Maybe you want to do something with this artist. And I'm also going to do an in-store at the record store in that particular city, and I'm going to bring them around and get some online and print press about their shows to let people know. I have an email list of X amount." And if the label happens to be a brand as well, you can email people on that list as well and potentially sign some new people up.
For example,  what Daniel Glass has done is brilliant. He took his Phoenix relationship and applied it to The Temper Trap. I don't know if you've heard them,  but they're fabulous. Phoenix begat The Temper Trap, The Temper Trap begat Mumford and Sons. It almost becomes like bands helping bands within a label, which if you're by yourself, you don't get. You get help with touring, your music, etc. That's the beauty of a label:  You have stable mates, so to speak. You have people with relationships and expertise to bring you to the next level. And you don't have to be with a major label to get to that level anymore, as witnessed by Vampire Weekend last year. You look at the charts, and there are as many indie artists there as there are major label artists. It's really deep.
And even in the DIY community, you hear a lot of names over and over again. For example, Corey Smith is making a living touring, and he is one of the non-mega stars. It's not like Trent Reznor or Amanda Palmer, who have made DIY careers for themselves but used to have major label support with other very popular bands. Corey Smith is a real DIY artist, though I find it interesting that he just signed with a label.
But there are different stages to your career, so I'm not dissing anybody. Our member Big Machine was able to break Taylor Swift, and whether Universal or Jeff McClusky did the independent promotion is irrelevant. Again, the label just bought a service; they did the work within their own mechanism. It was just to get the crossover to Top 40 at a certain point. Everything else was done by Big Machine. And I'm not saying there's anything wrong with going to CDBaby. I think it's a wonderful way to start to get your music out there.
To learn more about Rich Bengloff and the work he does, check out the A2IM website. If you are a member, you can also read his op-ed piece, Being Counted on Billboard.biz.