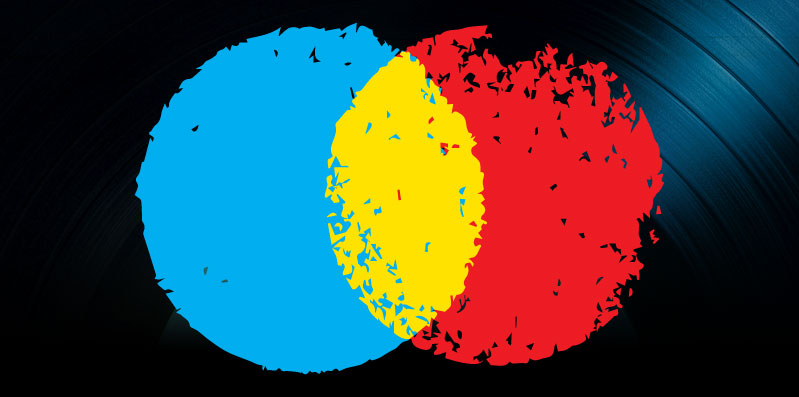 Professional Music Recording for Artists and Engineers
Mike Jackson is an independent music supervisor. He got his start in the music industry in high school as a guitarist and was soon encouraged to attend Full Sail University, where he studied to become a recording engineer. After working at many small studios throughout New York City and New Jersey in order to hone his craft, he was hired at the renowned Real Platinum studio, where he had the opportunity to work on records with a variety of artists, including The Misfits and Black Flag, while also working as an on-the-road sound engineer and tour manager and running his own Pro Tools rental company. In the early 2000s, he moved to L.A., where he worked as the head engineer at EMI Publishing. After many years as an in-demand engineer, he segued into his current role as independent music supervisor, specializing on Internet projects, commercials and video games . Throughout his career, he has worked on major releases with artists such as Christina Aguilera, Nothingface, Butch Walker and Jewel.
I recently had a chance to chat with Mike about his long career in the music business. He also shared some advice for independent artists looking to build successful partnerships with engineers and producers and get their music heard by music supervisors who can place it, especially on the Internet and in commercials.
Musician Coaching:
Thanks for taking some time to talk, Mike. How did you get into the music business?
MJ:
I got started in the music business through a very good friend of mine named Steven Shaw when I was about 16. He was a guitar teacher and mentor of mine, and he basically guided me into becoming an audio engineer. He suggested that instead of going to Berklee College of Music – which I got into – that I go to Full Sail and become a recording engineer.
I worked at a bunch of small studios in New Jersey and New York to start. I did records for friends' bands and other projects of that nature until things started to pick up.
Musician Coaching:
You wound up working with artists like Nothingface and Christina Aguilera. So, how did you end up getting to that point?
MJ:
The members of Nothingface were more friends of mine than they were clients. I worked with them once or twice as an audio engineer.
How things started to pick up was, I was really desperate for a gig. And I had been working at different studios in New York doing my own projects. But I needed to expand my knowledge base beyond what I was doing. So, I found this studio very close to my house in Lodi, New Jersey called Real Platinum. The reason I wanted to work there was because Samhain had recorded there, The Misfits had recorded there, and it was primarily a punk rock/metal studio.
The first project I got to work on when I went there as an assistant was The Misfits' box set. That was a really cool experience for me, because I got to sit there with Jerry Only and Robo, the original Black Flag drummer. They were telling all these punk rock stories about being on the road. It was just great for me. And it led to me working with a lot of other artists there.
I worked at Real Platinum for a while, then eventually got a call from Christina Aguilera's management. They asked me if I knew producers and writers that would be suitable for her, because they weren't really happy with the demos they had. So, I recommended a friend of mine – Rob Hoffman. He had just finished working with Michael Jackson and Bruce Swedien on "Blood on the Dance Floor" and was also helping put together his HBO special. I gave Christina over to him and asked if he would work with her. It took me a good three, to four weeks, calling him and telling him, "You really need to work with this girl" to get him to say yes. I got them on a conference call and introduced the songs we'd picked for her. The only one from the bunch that made it was a song called "Obvious," which is the last track on the Genie in a Bottle album.
That was what started to put me on the map. While all this was happening, I was also touring as an engineer and tour manager with a bunch of different bands like Save Ferris and some others. Eventually, I came back to New York and New Jersey to rest for a bit, worked on some albums and realized I really needed to do some other things to get off the ground. I opened my own studio and started producing bands. At the same time, I opened up a Pro Tools rental company, where I was renting the guys from Naughty By Nature, etc. And I always had a head for business, so I continued to pick artists' and managers' brains to determine what they were looking for when putting together albums and working with people. I wanted to see what the temperature of the market was at the time and where it was going. That part of it always fascinated me.
When I was young, my parents somehow met Bob Jamieson, who was the president of BMG Records at the time. And they said, "Our son Mike is young and just getting into the business. He needs some guidance." And Bob said, "The first thing I can say is, don't become an engineer." He was very right about that in the end. I always took that advice to heart, realizing that eventually I wouldn't be engineering. I held onto that gig for as long as I could.
I had started my Pro Tools company in 1999, and after the towers fell in New York in 2001, it was obvious that no one wanted to come to that city to make records anymore. Right Track closed and Hit Factory eventually called it a day. The events in New York really affected how the music business was going to be there from then on; it felt like it was no longer a music town.
For a long time, a lot of people had been begging me to come to L.A. And I was losing clients on the rental side of things and could no longer support that business. I ended up going to L.A. in June, 2003. For the first six months, it was rough. But I ended up falling into the head engineering job at EMI Publishing. That opened me up to a whole new world as far as gigging around. That was an awesome learning experience. I would demo and do songwriter sessions for pretty much any artist that was on the EMI Publishing label. My clients ranged from Slipknot, to the Bullet Boys. That's also where I got to work with Butch Walker, who I think is one of the greatest songwriters and producers in the world. He was writing with another writer, and we got to work on a demo that was being proposed for Whitney Houston. You don't get those opportunities too often.
Musician Coaching:
You did a lot of engineering, then eventually segued into music supervision and thus have worked with a lot of bands and artists. Tell me what advice you would give musicians who are looking for engineers and producers.
MJ:­­
First off, if you're looking for an engineer or producer, you have to accept the fact that technology has made it very easy to do everything at home. And I think a lot of those records sound great, but you really need to find someone who is experienced. I've gone through the process of hunting for producers with bands I've managed in the past. You look for a producer, and the way the market is now is that there are a lot of guys who you think are unattainable but are not. If you have a little bit of money, many of them will record or mix your record for a certain price. Guys who are known as huge producers are doing records for pennies on the dollar now.
I think when you're picking a producer, it's a matter of figuring out who is going to fit your style the best. For example, you're not going to get Bob Rock to do a White Stripes record. You need to find someone who really sees your vision clearly and is within your price range. And bands are more often responsible for investing in their own albums these days.
I was listening to an interview not too long ago on Sirius Radio, and they were talking to Anthrax right after their new record Worship Music had come out. Charlie Benante made a good point:  "We love making albums, but they cost money. And we're not making a lot of money on albums anymore." I think the investment is a lot about the commitment of the artist to making an album. You have to go in with the mindset that there will be a certain amount of loss involved. Because, not everyone can license their songs for $300,000 like certain artists do.
Musician Coaching:
I've found that the album has become a resume for the live show more than anything else.
MJ:
Most definitely. I've heard artists complain, "Why do you want to sound exactly like the live record? When people listen to your record at home, you want it to be perfect." But it's really coming down to the live show again; people need to actually play live in order to be successful. There are definitely still bands that have studio magic that doesn't translate well live, but for the most part, playing live is really important.
I think also when you're looking for an engineer or producer, you want to find someone who is going to bring out the best in your band. That should be their main focus. Obviously you can't do it yourself. Going back to the point about a producer's track record, you need to look for the right vibe. Artists are so rigid about what their vision is that sometimes they can't see the forest for the trees. I think a producer is a football coach and a musician all wrapped into one. He's doing the things he needs to get done to make the songs great so the artist can succeed. That is really the best way to describe what a great producer is.
Musician Coaching:
You made a living as an engineer for a long time. What advice would you have given yourself as an engineer when you were just starting out, knowing what you know now?
MJ:
First off, I would've invested more time in learning about the business side. I came from the generation of "Build it and They Will Come." A lot of engineers made their way up by working with major studios, and eventually these studios went away with the introduction of Pro Tools. If you want to be an engineer these days, you have to treat it like a business. It's not just about making records; it's about being business savvy and creating "you" as a band and letting that brand be the business. That's so paramount to what you do and how you succeed.
You also need to be constantly meeting people and kicking down doors.
Musician Coaching:
It's always hard to be pleasantly pushy.
MJ:
Yes, and that's exactly what it is:  "pleasantly pushy."
Musician Coaching:
And now you're a music supervisor. How did you get involved with that?
MJ:
As a music supervisor, I have a very narrow focus:  I don't work with film or TV shows. I music supervise for Internet, video games and commercials – projects with a quick turnaround. I am the type of person who needs to work on things that can be completed relatively quickly.
That being said, I got into it via my EMI connections. Also, a friend of mine knew I was in the music business and came to me and said, "I need to get a music license for this commercial I'm directing. Can you do it?" And I said, "Sure."
I had all the experience and the people involved in licensing around me when I was at EMI, so I was always very interested in asking questions about publishing so I could learn how it all worked. I had seen contracts and had written them a bunch of times myself for all the artists I'd managed. So, I executed a license for my friend and thought there might be a business in it for me. I was doing personal management of bands at the time, and it just wasn't going the way I wanted it to. This opened up a whole new career for me.
I am personally a very friendly guy. I just really like people. And I would say that the licensing stream of revenue for artists is really important. Especially in commercials and Internet-based projects, I see a whole lot of opportunities for smaller artists to get paid – to add on an additional stream of revenue. They have access to a lot of commercial tools.
Musician Coaching:
And if you are a musician without many contacts, how can you approach guys like you? What makes music connect to a project?
MJ:
Something people don't understand about music supervisors is, first of all, we get a lot of requests for very specific types of music. And secondly, we also get a lot of requests for music we can submit for specific projects. Getting the attention of music supervisors is definitely not the easiest thing in the world for artists. For example, if you're a small band in Idaho with no Facebook fans or Twitter followers and send your work to the music supervisor for Grey's Anatomy, forget it.
As an artist, you need to have a real presence. The one thing I look for more than anything else now is a band's Facebook presence and the number of YouTube hits they have.
Musician Coaching:
And I would imagine you look not only at pure numbers, but also at the quality of their interactions.
MJ:
If you're an artist, I want to see that you're interacting with your fans, playing shows and doing everything you need to be doing. It's hard for me to push a smaller band unless it's such a low-dollar license that they will take anything. Because, of course, sometimes the song just fits. If I can get a song to fit a project, they will usually take it. And then I'll negotiate the deal from there.
Musician Coaching:
I always find it difficult advising independent artists about how to get music placed, because they're likely to be up against bigger companies that have huge catalogs.
MJ:
Yes. And that's the point I was trying to touch on. More often than not, I will go to a company like BMG or Warner/Chappell and get music from them, because that's what has been requested. A lot of times, people will request certain pieces of music. And when this happens, there is no way for music supervisors to think outside the box unless they really believe in the band.
I've been in situations where I've had chances to submit music, and I've submitted unsigned bands. And it has either worked or it hasn't. Most of the time, it doesn't work. But I do always try my best to get the little guy out there, because everyone needs a shot and everyone has to start somewhere.
Musician Coaching:
I agree, although that's not the approach of most music supervisors.
MJ:
Definitely not. But I'm trying to grow my business into one of the biggest music supervision companies in the world. And in order to do that, you have to start by taking care of the little people.
To learn more about Mike Jackson and the work he does with music, you can reach out to him at mike.jackson.796774@facebook.com.