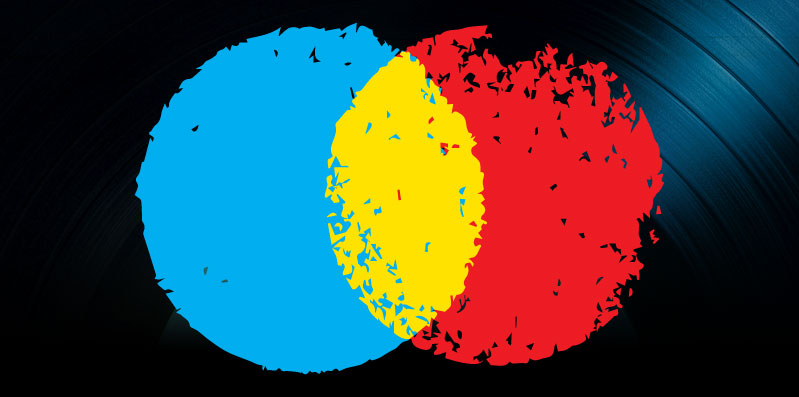 The Modern Indie Music Publisher
Tom DeSavia is the VP of Creative at Notable Music.  Prior to being at Notable Tom was the Senior Vice President of Membership at ASCAP, a VP of A&R at Elektra and started his career many years prior to that as a journalist for the now defunct music Magazine – Cashbox.  Notable music is a small publisher that was founded around the music of Cy Coleman who wrote for everyone from Sinatra to Tony Bennett and scored dozens of award winning Broadway musicals.  They have a small but strong roster that includes Rosanne Cash and Sam Phillips among others.
Music Consultant:
Tom thanks for taking the time to speak today.  You are VP of Creative – what is your gig and how has your adjustment been coming from large corporations to a small one like Notable?
TD:
My partner Damon Booth (VP / GM Notable) and I are building a company we love and signing things that we know we can work with and grow.  Damon said to me when I was coming over, "The hardest part for you is realizing you're going to be able to do whatever you want." And as funny as that sounds, it was. After years and years of corporate conditioning, it took me months to say, "I want to do this" and realize I didn't have to get it signed in triplicate. I could do whatever I wanted. The small business thing is interesting, because I've never worked so hard, but I've never had so much fun. If we don't do well, we don't survive. It's that simple. It's something just different than if you're one of hundreds at a big company.
We've been very lucky. When we first started working this together, I'd known Sam Phillips (Scored eight seasons of the Gilmore Girls among other achievements) from my time at ASCAP, and she was really intrigued by the idea of a mom and pop sort of business to align with.  She had just had a cut on the Allison Krauss / Robert Plant record, and a song in the movie "Crazy Heart" and was looking to make a change in her publishing.  She had met with a lot of companies and just really liked this idea. Similarly, with Rosanne Cash, we had heard she was available as a free agent, and we'd both been huge fans of her music and out of the blue wrote her an impassioned letter about this company. We said what we loved about her and about her music and that we wanted to work with her, and she bought it. We're looking to segue out of the industry we all grew up with. Everyone has friends and people they love in the business, myself included, but the corporate structure and the way things are going made people look at a lot of it differently. I see a lot of people looking at the business on the indie level again.  There's a breadth of indie publishers and labels popping up, and it's definitely an exciting time to be small again. The business is being reinvented, and it's a time to try to do things the way you always wanted but were never allowed to.
Music Consultant:
Are you currently doing new artist deals?
TD:
Yes, but we have to be head over heels in love with it and feel we can do something with it. Right now we have three new acts.  We did a joint venture with a Brooklyn-based magazine called Wax Poetics.  They were playing us some of the best new music we've heard in years, and it was all off the beaten path. We signed a guy named Adrian Young who had scored a movie called Black Dynamite and does 1973 "blacksploitation" type music using old gear. We fell in love with what he was doing and his beautiful retro thing. We worked with a guy named Marcos Garcia who has an act called Chico Mann.  Marcos is also the guitar player in Antibalas.  His music is sort of a modern / classic electro Latin funk project.  He is the James Brown of the Casio!  The third is a guy named Aja West, also known as the Mackrosoft, who has put out about 13-14 records on his own. He does anywhere from classic hip hop to classic jazz to modern jazz and modern funk and has played with the Dust Brothers, Money Mark, etc.  He is a mad scientist / super genius – I love him!  Our developing music signings are not bands in the standard way, and they are not someone writing contemporary pop tunes.
Music Consultant:
I'm curious about the mindset, because in the business we came out of, the publisher's stance would usually be something like "I think you're great, and you've got a major record coming out, and my A&R contact said I should take a swing on something."  Sadly that was how it happened more often than not in my experience.  What is it like for you now? Do you find something you want to sign with the thought- "Not only do I love this, but I can get this placed to death?"
TD:
Exactly. The focus isn't on finding something necessarily with record sales or radio singles. There's plenty of that out there, but we said, "What could differentiate us from the others and what do we think we can do?" Obviously from our careers we knew a lot of music supervisors and ad agency people.  We found there was a warm reception to a bit of a left of center catalog. If someone is looking for a Katy Perry song, they can go to a number of places and get a great commercial pop tune but that's not what we do.
Music Consultant:
So instead you went after pieces of music that would fulfill the request of a music supervisor who would say to you "I want something that is 1967 Curtis Mayfield, but I don't want to pay Curtis Mayfield prices."
TD:
Yeah. And we found stuff we liked. As corny as it sounds, we made a pact that we'd only sign stuff that would fit into our record collection, because we'd know what to do with it. We'd pound the pavement and know how to sell it and how to speak it.
Music Consultant:
You're also doing the placement?
TD:
Yeah. We do everything. When you asked my title, it's funny, because on any given day it's head of technology to the janitor but I love it. We all do everything and have been very blessed by having good friends that have helped us by getting us great syncs or making introductions to people we don't know. In some cases we've been working with independent placement people who love the music.  Most of it has been studying what happens on TV and trying to get in touch with as many ad agencies as possible and getting on their pitch lists, and then trying to be proactive and place songs with products and in TV shows. In addition, there's traditional publisher stuff. We try to get cuts when it makes sense, but the majority of the cuts we try to get are for something going into film that will also turn into a sync. That's pretty much what we're doing. We are not trying to be one of the biggest companies but rather one of the best. We're trying to gain a reputation where people look at our roster and it might not make sense on paper, but it does make sense side-by-side in a record collection.
Music Consultant:
How do people get in front of creatives like you in the modern music publishing market? It sounds like the "do what you love" mantra is now a reality, because you don't have to be making big pop hits to make a living. What then is moving the needle for you? What advice would you give to someone just starting out as a musician?
TD:
For us it's falling in love. We didn't plan our current roster. We didn't have a blueprint that brought all these artists in. As a former A&R guy, I love the ways music can reach me now.
Music Consultant:
It used to be we had to take calls from certain lawyers shopping new artists. Otherwise, when the contract renegotiation came around we were in trouble.  What about now? How do most things filter into you? Are you getting things from music supervisors, ad agencies or artists? How is it best to approach someone like yourself?
TD:
We get things from everyone, so the answer is "all of the above." It comes from friends like you, saying, "I heard a great band." Everything we've been sent by friends makes sense. We have an army of musicians out there that we've worked with over the years that might say, "Oh my God, I just played with this amazing band in Omaha," or "Oh my God, I just heard this amazing songwriter in a coffee house." A lot of it comes like that.  We listen to everything now.
The thing I love about this new-formed business is, we may hear something we love, but we're not equipped to do sign it.  It could be for any number of reasons for example we're not as plugged into that particular scene to promote it or are too busy with other projects at that particular time. There's a building networking going on with small publishers, and we talk to each other. So, there's a passing back and forth that happens a lot.  We get a lot of calls saying, "I just heard something phenomenal. We're a small company and can't take it on right now, but what do you think?"  That happens more than it ever did in the past.
Music Consultant:
When we were at Elektra together it was more like –  "I can't sign this. I'm going to call up my friend or two at rival companies.  Eventually someone is going to call Hits Magazine and we're going to get everyone else interested so there's a huge Bay of Pigs clusterfuck, and then maybe my boss will respond to it now that everyone else is talking about it.
TD:
Exactly. And you know that world still exists to a degree, we just choose not to live in it. The Bay of Pigs is a perfect analogy.
These days, I love working with ad agency people, because they remind me of old record company people. They are actually putting some thought into the music they are going to put into a commercial. We've seen the growth of real creativity with the way music is being used now in ads and in film and television. We're talking to a lot of record geeks, and it's great.
I'm also having fun going around and seeing what artists I love are doing on Twitter and who they are talking about and reading artists' blogs and going to people's Facebook pages. The amount of music that hits me is staggering now. You just nailed something completely that I never thought about but the way music is shared now is so different from when you and I were doing A&R. You used to have to stand outside your door with an AK 47 making sure no one outside the building or even inside the building heard what you had in your office. Now with a button, your 900 friends on Facebook are going to see it, and it's going to be re-posted and re-posted and re-posted. So much new music hits me that way. It's like having a favorite record store that stocks the music you like. I have favorite friends that I pay attention to online. For example, I really liked going to Moby Disc, because they tended to stock records I was interested in buying.  It's like that online now- I will follow people that I see really tend to find great music. What I love and is so different from the culture of our youth is that now everything is being broadcast.  I also find that approaching people as an indie is a good place to be. People are interested in talking to small companies today.  Classically, it was the bigger, the better. Now it's the idea of being a huge fish in our small pond.
Music Consultant:
So the Sixty four thousand dollar question… How does one get an indie publishing deal? And can you speak about the pros and cons of an indie vs. a major?
TD:
It's by us either scouting out their music or them getting to us. We're small enough so we accept everything. Personally I'm a fan of getting music digitally first. I love the ease of it. I prefer links rather than files attached to emails.
Music Consultant:
Before they would get to the initial approach. The people that get to you – are these well-networked people? What do these people have in common that they've done right to show up on you radar?
TD:
Lately a great deal comes from Social Networks.  We're on Facebook, we're @NotableMusicCo on Twitter.  A lot of stuff comes in because someone will say something to the effect of, "I noticed you published Sam Phillips. I adore Sam Phillips, and she's one of my favorite writers, so I'd like you to see my stuff." We get a lot of stuff like that.
Music Consultant:
So that is a viable way of connecting with you then?  If someone says something intelligent enough about an artist or several artists on your roster and relates it back to what they do, there's a reason to listen to it in your mind?
TD:
Yes. Sometimes we'll get stuff like, "Wow. Your roster goes from Broadway's standards to old school funk. I do something completely different." Almost anything that comes in gets an A&R listen. Put your best foot forward. I love getting one or two songs and then being able to ask for more. I hate being besieged by music, because it's too overwhelming. A lot of it comes in that way. The Wax Poetics guys, who are an amazing resource in their world, come forward with a lot of stuff. My friends at ASCAP and BMI have been great sources. It's someone coming forward and buying into the company as much as anything else. What we tell people is, "If you're looking for an old school advance, we're not the place to do it. We're not there to compete with one of the big companies." In the case of Rosanne Cash and Sam Phillips, those are admin deals. We're working on them every day.
Music Consultant:
Have publishing advances changed drastically?  What are those like these days?
TD:
Modern publishing deals are everything from really small deals that wouldn't have happened in the 90s to bands doing small, fair deals to the occasional astronomical deal. Sometimes it pays off and sometimes it doesn't.  Every once in a while you hear about the five to seven million dollar deal. In most cases, those are for heritage acts or someone established. But there's still an occasional bidding war. That world still exists, but I'm not sure for how long or how many of them are tied into 360 deals.
Music Consultant:
You've been an A&R guy, a music journalist, and a creative executive at ASCAP and have seen a lot. Do you have any last pieces of general advice for artists?
TD:
Understand what you're signing. Don't do business with anyone you wouldn't have a beer with. Ask questions. The business has always relied on musicians being seen and not heard and just making music. Now a lot of musicians and songwriters have become small business people and actually understand how it's going and that they can actually survive and make a living off being a musician. It's not about, "Wow, I can have a mansion and a yacht and a string of polo ponies." It's about "I can actually be a working musician and provide for my family." So much of it is understanding the business and really investing in your own career. I see a lot of people really doing that today, and it's encouraging.
—-
Learn more about Notable Music and Follow Notable on Twitter