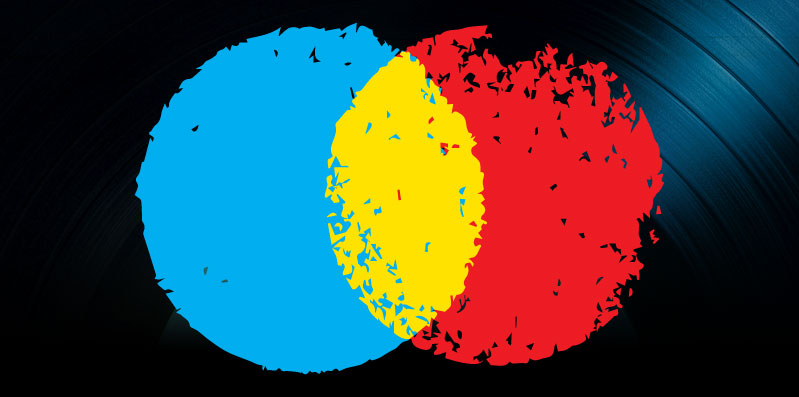 CeCe Sammy is a renowned singer, vocal coach and the co-Founder of the artist management company CCA Entertainment. She got her start in the music business as a pianist and went on to study at the London College of Music, where she received both vocal and piano training. When she was 17, she toured as a backing vocalist with Diana Ross, eventually becoming a member of the United Colours of Sound with vocal coach partner John Modi and celebrity vocal coaches Joshua Alamu, David and Carrie Grant. After learning from a variety of expert mentors, she transitioned naturally into her role as a vocal coach. She has worked with major acts from the United Kingdom, including Charlotte Church, S Club, Will Young and Leona Lewis. She has also recorded several theme tunes for ITV, Channel 4 and Sky Sports in the UK and has appeared on television shows such as Pop Idol as a vocal coach and judge. In 2010, she relocated to Los Angeles and founded CCA Entertainment with legendary artist manager Frank DiLeo.
I spoke with CeCe recently about her career as a singer, vocal coach and music entrepreneur and what she has learned from her many experiences in the industry. She also shared some tips for singers that want to protect and improve their voices and find professional success.
Musician Coaching:
Thanks so much for taking the time to chat, CeCe. How did you get into the music business, and what drove you to become a manager and vocal coach?
CS:
I trained as a classical pianist. Funnily enough, I loved and adored Liberace because of his wonderful showmanship. I also sang a lot. When I was 17, I was asked to be a backing vocalist for Dina Ross, which was an absolutely amazing experience. It was what really pushed me into the industry. Then I was trained how to be a vocal coach and moved into that thanks to great mentors.    
I ended up working with a lot of big artists, record labels and music companies:  Will Young; Simon Fuller; Simon Cowell; Pop Idol (as a vocal coach) and a bunch of other television shows as a judge and vocal coach. Vocal coaching is really important. And as a coach, I teach both vocal techniques and performance techniques. Most vocal coaches choose one of those things. But I bring together technique and actual performance.
Musician Coaching:
How did you manage to transition from working with Diana Ross into being a vocal coach?
CS:
I moved very naturally from singing to vocal coaching. The people who got me into the job with Diana Ross were vocal coaches and just started teaching me all the aspects involved with being a vocal coach. I really studied and learned, then went into being a coach myself. And a lot of the people who came to see me wanted to work with me constantly, which was very exciting.
Musician Coaching:
I know that you're also an excellent self-promoter. What do you think you did right as a musician and as a music business person that brought you all these exciting opportunities in television and working with great artists?
CS:
First of all, I listened to everyone, instead of just always pushing my own opinions. I listened to what other people had to say constantly. I would also record myself when I would sing and even when I would teach, then look back at what I recorded to see how I was really coming across to people.
Basically, I studied diligently, learned everything I could about my craft and then finally, had the confidence to dream and achieve.
Musician Coaching:
A lot of people are out there who can't necessarily afford a vocal coach. Can you give some simple tips and best practices that people should be following in order to maintain their voice?
CS:
There are a lot of basic things most people already know to do, like practice regularly, or breathe properly. For example, when you speak, as I am now, you're using absolutely everything. You're naturally breathing in, naturally exhaling and the air is naturally flowing out. When you're singing, it should be the same thing. It's not a case of, "I'm about to sing, so I'm going to change how I naturally breathe."
I think something else really critical and not necessarily obvious is that you need to audition yourself for every genre. You might want to sing rock music, but maybe rock does not fit with your voice. You should try every style you can and not get too pigeonholed. Put your eggs in different baskets, as you never know where you're going to end up. Look at me – I went from Liberace, to Diana Ross, to Pop Idol/X Factor! As part of this, you should be asking people around you for feedback. You could ask your parents, the neighbors or people at your church or at school. Just try everything and be bold enough to ask people for their opinions.
Musician Coaching:
As someone who has worked on American Idol-type shows overseas, what did you find, performance wise, that separated those that made it through to the end from those you let go early in the competition?
CS:
In my opinion, being good is just really just about artists not trying hard to do what has not been tried before. For instance, singers need to listen to the lyrics to a song and convey what those lyrics mean to them personally through their performance, so the audience can feel that. I always tell people it's about studying, learning and dreaming. You need to take a look at what others have done before, learn from that and then find your way.
Musician Coaching:
And can you give an example of a singer who has done that very well?
CS:
One example I can give is Leona Lewis. I have worked with her and knew her before she became famous. She got in touch with me and did not have a lot of money. She and her dad approached me, because they knew me from TV. They were asking questions about what she should do and what she should focus on. I gave her very honest feedback, and she studied, learned and kept dreaming,  "I want to be a singer." She then auditioned to get onto X-Factor and got on the show and won. And she became known throughout the world.
How did that happen? I believe it was because she moved her career forward in small steps, trying one thing, then the next, then the next. However, for everyone out there, it really is about practicing constantly. 90 percent of it is studying, and 10 percent of it is putting it out there. But everything is hard work. And it's putting in the hard work that is important.
Musician Coaching:
And can you share anything about the best methods for maintaining and preserving your voice?  
CS:
Singing is like being an athlete. An athlete has people who are constantly working with them – in football, tennis, etc. Singing is the same. Having a vocal teacher is very important. And of course, I can only talk about it from the perspective of how I work with my clients, but you constantly have to look at the technique and the performance. Because, when you get up to perform and add the singing on top of the performance, sometimes everything can go out the window.
For example, there are different singing techniques you have to use whether you're going into the studio or going out on tour, or whether you're singing in front of 20 people or 20,000 people. There is troubleshooting involved with navigating all of these different things.
Musician Coaching:
And what are some of the most common technical mistakes you run into when you work with people?
CS:
There are a few common mistakes I see.
People will be singing a song and they've never actually stopped to listen to what the lyrics are really saying.

Some people forget they need to not only sing, but also conserve breath. You need to take a breath at the right point, so you're not pushing your voice.

People will sing so loudly – and you can't sing too quietly either, of course – that they can't take the dynamics any higher.
You really must have control over dynamics and proper breathing. But you also have to be able to express real feeling and an understanding of the lyrics, because you need to really tell a story through your singing.
Musician Coaching:
I've studied a little bit with New York City-based vocal coaches, like Melissa Cross and Don Lawrence. Both of them described the sound coming from above your mouth, or from the mask of your face. Do you advise a direction people should sing towards?
CS:
In your face, you have different places you want the sound to bounce off of, so singing towards a specific direction is definitely important. But there are also other subtle elements. For instance, you want to feel like your feet are planted firmly on the ground, whether you're sitting or standing. And you want the music to be moving inside everything, and your singing to be as natural as if you are speaking. Singing well is about tying many different ideas together.      
As a vocal coach, I know that just playing a piano for someone and having them stand there and sing "la la la" is not teaching them to sing. That's the old-fashioned way. I'm also not into teaching people to sing karaoke or to imitate someone's voice. It's about identifying a sound for you.
Musician Coaching:
What is the biggest obstacle people come up against when they come to you and their pitch is slightly off. Is this about practice, or are there techniques they can use?
CS:
A lot of that is about really listening and practicing to get a feel for where the music needs to sit in your voice. But again, you have to record what you're doing when you're practicing and then go back and listen to find out where something went wrong if you want to understand where the pitch is off.
Musician Coaching:
And are there any other tips you'd like to share with singers?
CS:
Well, here are 5 tips I think are probably the most important of all for singers:
Audition Your Singing Teacher. Just because someone can sing, doesn't mean they know how to teach you how to sing. Find out whether what they have to offer is what you need – for example, if you want to do musical theatre, you need someone who truly understands what that type of voice needs.
Do Your Research. Great singers are always inspired by other great singers. Find out who the singers you like favored and then who they liked and so on. For example, Christina Aguilera loved Aretha Franklin. Aretha Franklin loved gospel singer Mahalia Jackson. You gain so much as a singer by listening.
Treat Your Voice Well. Warming up is so crucial. Your vocal cords are like muscles that need to be treated with care. A runner would never just get out onto the field and start running.
Learn Good Technique. The technique I teach and emphasize is all about encouraging you to sing in the same place that you speak, so it's not forcing you to do something that's unnatural for your voice.
Do everything in moderation. It's not that you can't ever have a glass of wine, but drink alcohol in moderation. With smoking, again, I think you have to know your own voice. For some singers, it's a definite no-no; others can have a cigarette here and there, and their voice is fine. One thing to do a lot of, however, is drink water!
To learn more about CeCe and the work she does with artists, please visit the CCA Entertainment website.