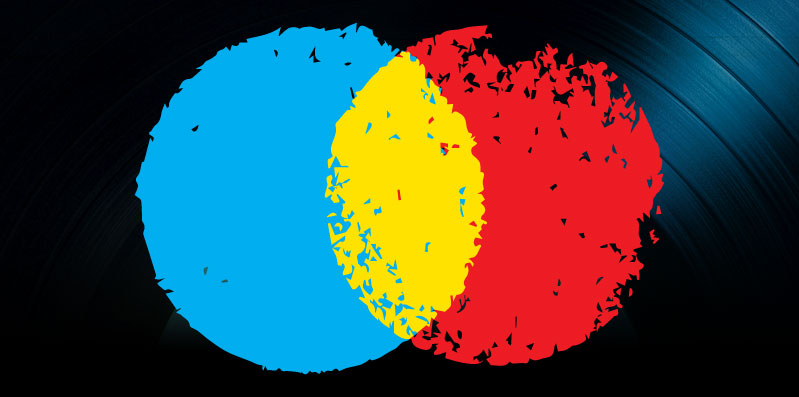 Matthew Sutton is the co-founder of  SheetMusic, LLC and co-creator of iSheetMusic, the world's first dynamic mobile sheet music app, which launched for iPhone, iPod Touch and iPad on July 22, 2011. Matthew has spent almost 40 years working on technology in various industries and started his first company – a guitar amp repair business – when he was 17. Through that company, he became the primary audio tech for recording, broadcast and live facilities in the Pacific Northwest in the 1970s and 1980s. He built and maintained studios for artists including Steve Miller, Heart and Paul Allen and for companies such as Microsoft. When he left the music business in the 1980s, he transitioned to the world of computer technology and has built many IT, internet service and software companies.
I recently got to talk to Matthew about his work in the music industry, how iSheetMusic came to be and how the app works.
Musician Coaching:
Thanks so much for taking the time to talk to me, Matthew. How did you get into the music industry?
MS:
I was very fortunate as a teenager to meet and work with a number of different musicians in a technical capacity; I'm a real tech guy, not a music guy. I started my first business when I was 17 fixing guitar amps for people. That business grew, and I became the top audio tech in Seattle for all the recording studios during the 70s and 80s. When Paul Allen wanted a studio in his house, I got the call and went over and built a studio in his house. I worked with Steve Miller for many years. I built many studios for Steve and toured with him. And it was great, because I met a lot of people, had a lot of great experiences. But as I got older, it became less fun. So, I kind of got out of the music business back in 1990 and got into computers, software and the internet.
Then a couple years ago, a good friend of mine who plays music, Matt Mostad, came to see me and said, "Why can't I carry my sheet music around on my iPhone like I do the rest of my music?" And I said, "That's a great idea." So, we started a business together and began working on building the app and working on licensing issues. I was fortunate I did have experience in the music business, working with everyone from street musicians to the guys that could fill stadiums. And I had an appreciation for the licensing aspects of dealing with sheet music. So, when I approached Hal Leonard about licensing the catalogue, the discussion was a good one, because I understood that they're in the business of making money and paying royalties, and I wanted to support that. We spent some time and developed a rapport and put together a deal where we had access to their catalogue. And this is great, because they've spent the last 15 years digitizing their catalogue, so they have tens of thousands of pieces of sheet music in a format very similar to what we need for our app. It makes it very easy for us to use that catalogue.
Musician Coaching:

That sounds fantastic. I know a lot of sheet music haven't gone through that digitization process, and it's really difficult to get that moved around. I tried to get stuff moved around for a tablature company a few different times and discovered that a lot of people just haven't taken that digital step.
MS:
And another licensor that we're dealing with is Alfred Music. We're also talking to others. But Alfred doesn't have their content in digital format, so we've been transcribing music. I have a staff that's in here doing that right now so we'll have that to use as well. And it's a certain amount of work, but it's a good investment for our business model.
Musician Coaching:

Is there much of a market for the sheet music of smaller musicians? I know you're still a new company, but looking into the marketplace, how much sheet music comes from extraordinarily well-known people and how much comes from people who are just developing, or independent artists?
MS:
I don't know the specifics of the numbers. I just know the big numbers. Sheet music is a half-a-billion-dollar-per-year industry. It's a big business. A big driver for sheet music is hit songs. For example, Glee sells a lot of sheet music. A hit song can sell 50,000-100,000 pieces of music. It's amazing.
I think for the less well-known artists, there are two limitations with sheet music. One is publishing and distribution. That's one combo that makes it difficult for a less well-known artist. The other is just getting their music into a proper form so it can be published as sheet music. One of the things we're doing – not on launch, but it's in our near-term window – that we've actually developed the infrastructure to support is the ability to let people self publish. An artist will be able to submit a data file to us. And if they just have it written down, or they just have it recorded, we'll transcribe it for a fee. But then we'll publish their sheet music online and we'll work on our website to promote it. We really see our ability to very fluidly get music from any artist out to a large audience to be a big part of what we can do. We really intend to make that into a big deal.
Musician Coaching:
When is your launch?
MS:
Launch is Friday, July 22. We've already been approved by Apple, we've been through that entire process, and we're ready to go. I'm very excited about that.
Musician Coaching:
Wow. You can certainly provide some advice on what it takes to get an app published with Apple. I'm told that's a very difficult task.
MS:
It's interesting. They have a very strict set of standards they want to adhere to. Some of it was challenging because there were aspects of it that didn't really make sense. But, as with anything else, when you take a closer look at it, you say, "Okay. I see what you're trying to do. This is what's important to Apple. Here are the things that are important to me." We did push back and forth with Apple on a couple different things just to allow us to grow our catalogue very quickly. They have some manual processes they wanted us to go through. We negotiated with them, and they realized we were making a valid point. So, we were able to get to market. And we'll be able to add literally tens of thousands of songs in a day, which is great.
Musician Coaching:
Wow. And I'm guessing it's readable on all Apple devices – iPads, iPhones, iPods? And is it going to be on other platforms as well?
MS:
At launch, we'll be on the iPhone, the iPod Touch and the iPad. We're developing the Android platform right now for portable devices and tablets. One of the really unique things about iSheetMusic is that we just started. We designed it for the iPhone originally before the iPad even came out. So when Matt came to me and said, "Gee, wouldn't it be really great to build this?"the first thing that came to mind for me was, "We need to license the music." The second thing  I thought was that we need to design it so it is readable on a tiny screen. We can't just make it so you can zoom in on the world's tiniest PDF file of a piece of sheet music. It just wouldn't work. What we did was free the sheet music from the page. To do that, we're using digital data files. So, every note, every line, every sharp, every flat – we're drawing those from the data. We look at music as a set of measures. For instance, on the iPhone, in the portrait mode you can have four, five or six lines of music. If you to the landscape, you can have two or three lines of music. Then to make it really functional, we added a metronome. So, when you hit the "play" button, it will count you in. And then as you're playing, it keeps the beat. So, it knows about where you are in the song, and it moves forward in the music for you. On the iPhone, for instance, if you have two lines of music showing, it will count through the first two lines and then will move the music up, so what was the bottom line becomes the top line, and then it adds two new lines below that. As  a musician, you're always looking ahead in the music:  "I know where I am, but I have to change to an e minor chord." We give you that capability automatically, so you can just play the music.
Musician Coaching:
And I have one more question. As a guy that had a guitar amp repair company, what is the most common way people break their amps, and what should they do to avoid that?
MS:
It's been a long time since I worked on a guitar amp. Honestly, I haven't been inside an amp in probably 20 years. But on tube amps, let them cool down. Don't pick them up and move them around while they're still hot. That's the one thing you can do that's probably hardest on them. And the tubes are what wear out. Treat them gingerly in that regard. Since I got out of that business, the technology has gotten a lot more stable. The designers have a lot better idea of how to make amps so they're not so fragile, and you don't see sparks shooting out of the back of things as often as you used to. I'm sure somebody has a story, but I'm not aware of it happening as much as it used to.
Musician Coaching:
That's a good tip, because tube amps are still desirable, and there are a lot of people who still have them.
MS:
Yes. They sound great.
To learn more about Matthew's app, visit the iSheetMusic website, or download the app directly from the iTunes store. To see how iSheetMusic works, check out the demo video below.