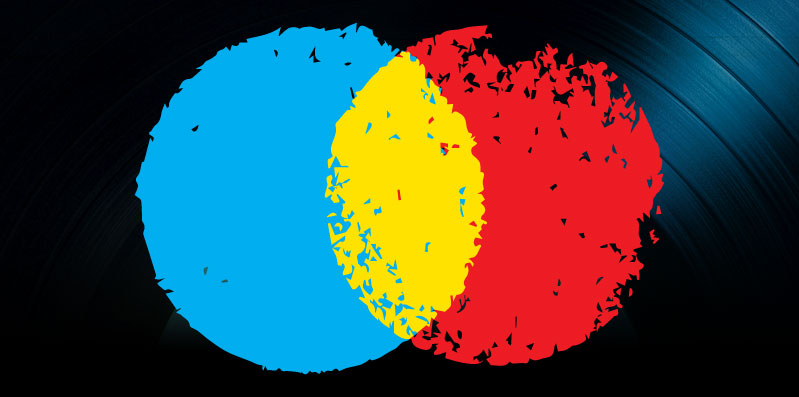 Ticketfly and the Modern Live Music Business
Andrew Dreskin is the co-founder of Ticketfly, Inc., a web-based ticketing and marketing company that leverages social media to help venues and promoters manage live events. He also co-founded the Virgin Mobile Festival, a multi-day music and arts festival on the East coast of the U.S. that originated in England. A graduate of Tulane University, he got his start in college in the early 1990s where he promoted concerts at a variety of local clubs in New Orleans. He then went onto work as the executive vice president of Beserkley Records, an independent record label that put out albums by artists such as Jonathan Richman and the Modern Lovers and The Greg Kihn Band. He also helped start Energy Media, an early web design firm, and acted as co-founder, president and C.E.O. of TicketWeb, the first Internet-based event ticketing company, which was acquired by Ticketmaster in 2000. Before it was acquired by Knitting Factory Entertainment, Andrew was the largest outside shareholder in the Big Easy Concert House, a chain of concert venues in the Pacific Northwest.
I recently had the opportunity to talk to Andrew about the experience of being a big part of the technological revolution in the music industry, his views on the future of live events and web ticketing and what artists can do to sell more tickets and get more out of touring.
Musician Coaching:
Thanks so much for taking some time to talk to me. How did you get involved in technology and the music industry?
AD:
I started promoting concerts in college in New Orleans at Tulane. I promoted my first concert at Tipitina's in 1990. My first job in the record business was at Beserkley Records, which was responsible for Jonathan Richman and the Modern Lovers and The Greg Kihn Band. Matthew King Kaufman, the head of Beserkley had restarted the label, and I became the general manager.
In 1993 or 1994, I read an article on the cover of Billboard about one of the big record labels at the time, and I can't remember whether it was Geffen or A&M, but they had just set up this thing called a website. And I got very excited about the idea of the digital transmission of music over the internet. The light bulb went off as I was reading that article, and I thought, "Someday, people will less frequently go to the record store, and will buy records and transmit them digitally." I went out and bought a CD burner and an ISDN line. At that point it was sort of like, "Hurry up and wait." I was obviously a little before my time there. Then, I went and met the guys at the Internet Underground Music Archive (IUMA). Anyone who was in music or around in the early days of the internet remembers IUMA, which was the developer of that website for Geffen or A&M. I met with those guys, and we ended up putting up a Beserkley website. I became very friendly with the guy that worked there, and we splintered off and set up a small web design shop to develop websites largely for music industry companies. We did some early work for the band Midnight Oil, and we streamed the Monsters of Rock tour and did some other stuff. Through that process, I met a guy named Rick Tyler, who was developing the world's first web-based ticketing system. Rick and I became partners and founded TicketWeb in 1995. And ultimately, we sold the business to Ticketmaster in 2000.
Musician Coaching:
And what did you do after 2000?
AD:
The next big idea I had – or what I thought was a big idea – was to establish European-style music festivals on the East coast of the U.S. I moved back to New York from the Bay Area with my wife, who ended doing her residency at NYU. I, along with Seth Hurwitz, who is the operator of the Merriweather Post Pavilion and the owner of the 9:30 Club, and in conjunction with Virgin, brought the V Festival over from England. That's been a whole lot of fun. We've done the Virgin Mobile Festival for five years, and this will be our sixth year, in Maryland.
In 2007, some of the old TicketWeb crew reached out to me and said, "Hey, we want to get the band back together. We think there's a tremendous opportunity not being met in event ticketing, really centered around social marketing and a more integrated platform to create efficiencies and reduce costs." So, we founded Ticketfly in 2008.
Musician Coaching:
And that was really to answer the fact that you didn't feel like the 800-pound gorillas were active in social networking or fan activation?
AD:
That's right. Social media was just burgeoning, and we didn't feel like any of the big ticketing players were really acknowledging the opportunity sufficiently. They weren't really harnessing social media on behalf of their clients. That was one of the major prongs of the thesis that caused us to found Ticketfly.
Musician Coaching:
And is it mostly a service for venue owners and promoters?
AD:
Yes. The service is primarily geared towards venues and promoters. But we have been dabbling with some artist ticketing here and there as well.
Musician Coaching:

From your vantage point, as a guy who has booked major festivals and worked with live music and ticketing for a very long time, what would you say artists are and aren't doing to be successful at selling tickets? What would you say have you learned about this from running a ticketing company that has leveraged social media so well?
AD:
I would say frankly it's a little complicated for artists, because the way ticketing industry is set up in the U.S. is that it is largely based on exclusive relationships between the venues and the promoters and the ticketing companies. There is a generally-accepted position that artists can sell 8% or 10% of their tickets at a venue. I think one very good way for an artist to create a connection with his/her fans and create interest in shows is to set up either fan club ticketing or tour ticketing and attempt to sell a portion of the house to fans.
Musician Coaching:
What are you going to be doing with the company going forward? Is it going to be opening it up to more venues or the longer-tail concept? Where do you see the ticketing industry going?
AD:
Our first order of business is to continue to concentrate on being the best provider of web-based tool for venues and promoters, who are our primary focus. Most of the ticketing players out there are just ticketing players, but we think of ourselves slightly differently. We view ourselves as an enterprise technology provider for a venue. What I mean by that is that in addition to ticketing technology, we provide website technology, social marketing technology, email marketing technology, iPhone technology and those types of services. Our primary focus is to continue to build out our suite of tools for our target market. In addition, we're examining new verticals and new geographies. We're absolutely mulling over the best way to address artist ticketing as well.
Musician Coaching:
Obviously there are more people online than when you first started TicketWeb and probably even since you started Ticketfly. Has the way people purchased tickets changed?
AD:
Yes. Our set of challenges when we started TicketWeb was very different from our set of challenges today. I tell this story a lot, and people are usually somewhere between hysterical laughing and total incredulity. The biggest challenge we had when we were founding TicketWeb was trying to convince our prospective clients that the internet was a viable medium. We had to try to convince venue owners and event promoters that people were going to transact business on the internet. It sounds far-fetched today, but at the time, we would hear things like, "No one is ever going to put their credit card in through the computer." But the biggest change from then to today when it comes to event ticketing and live events is really social marketing. We didn't have the same social tools available to us as ticket sellers as we have today back in the day at TicketWeb. Live events are inherently social. People go with other people. And we're seeing that the social networks like Facebook, Twitter and FourSquare are great ways for people to connect around events. They're also inexpensive and fun ways to market events for venues and promoters. If I had to pinpoint the biggest change between 1995 and 2011 in ticketing, I'd have to say it's social marketing.
Musician Coaching:
Do you really find that people being exposed to other people's choices to go or not go to a concert really influences a sale?
AD:
Absolutely. We're finding that people's social graphs are very strong indicators of ticket buying activity. Like I said, events are social, people generally don't go alone. We're seeing that when folks buy a ticket and share that activity with their social graph, the result will be increased transactions a lot of the time.
Musician Coaching:
The line that artists get over and over again is, "You have to tour, tour, tour." And so few of them can find agents. As someone that has been in the live music business for a really long time, what is your vantage point? Is there room for growth in live events, or are we at a saturation point?
AD:
That's a very complicated question. I think at the macro level what we're seeing and feeling is that things are good, but not great. We're not in the depths of 2008, and we're also not in the delirious days of 1999. I think people also have a significant number of entertainment options these days, whether it's movies, video games, the internet, TV or concerts. People are spending their money wisely and deferring purchases. They're not waiting until the last minute like they were a couple years ago, but they're definitely being a little more cautious and taking a little more time. We're about to see a whole generation of performers head into retirement who historically have played stadiums and arenas. There is a movement towards smaller facilities. We're also seeing an industry where one of the traditional sources of revenue – recorded music – is under some pressure, which is causing artists and their agents and managers to seek more live dates. I think in some ways that is leading to a little bit of saturation for sure. But I don't think it's yet at levels that are in the danger zone. We're seeing the combination of a lot of factors, and the industry is trying to find its footing. I think in a few more years things will have normalized, and we'll have a better idea of what this industry is going to look like moving forward.
To read more about Andrew Dreskin and learn about his various companies and pursuits, visit the Ticketfly and Virgin Mobile Festival websites.