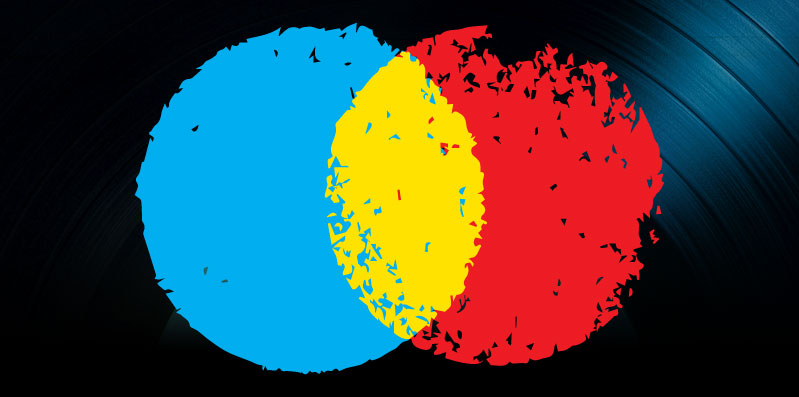 Technology and Fan Engagement
Vincent Borel is the co-founder of Webdoc, a social place offering an engaging way to share and unite with others through interactive, multi-media posts about their interests, passions and events and engage with their fans. A lifelong music fan, Vincent started his career as an engineer at Dolby Laboratories, where he was an engineer working on product development for a variety of surround sound products. After earning his MBA, he went onto work as a business strategy consultant for Nestlé, where he focused on offline marketing strategies. Eventually, his passion for understanding the many ways technology and social media affects the way people connect to brands and share information via the Web led him to start Webdoc with Stelio Tzonis, Cyril Pavillard, Mathieu Fivaz and Alexandre Tzonis. Through Webdoc, Vincent and his partners have created an environment where users can easily start expressive conversations and pull video, audio, photos and more from across the Web.
I had the opportunity to talk to Vincent about what he has learned about technology and fan engagement throughout the course of his career and how Webdoc works. He also shared some examples of how artists are using his platform and other new technology tools to build highly-personalized relationships with their fans and get their music and message out there.
Musician Coaching:
Thanks so much for taking some time to talk, Vincent. What led you to found Webdoc, and what is the vision of the company?
VB:
I've always had a passion for music, but I've never been a great musician. I decided I was going to contribute to the industry one way or another. I started off my career as an engineer at Dolby Laboratories. I was doing a lot of the product development for all the surround sound for both the professional and consumer ends of things.
After doing that for a few years, I wanted to see the other sides of the business and not just be involved with product development. I wanted to be more front facing and also push myself outside my comfort zone. So, I did an MBA and then for three years did some strategy consulting – helping businesses worldwide – for Nestlé.
Musician Coaching:
I heard that you brought chocolate to Pakistan.
VB:
Exactly. You raise a very interesting point, because I started consulting so I could do something totally different. I did not want to do anything related to technology. I thought this was the best way for me to understand how consumers buy products. And food is a product we see every day. Why do people end up buying one product over another? I thought working with Nestlé would be a very interesting part of my professional life. It also brought me to very interesting places, like the Middle East. I actually never ended up going to Pakistan because there was a bit of turmoil going on when I had planned to go. But I did get to go to many places in the Middle East and Asia – places I would have probably never gone had I stayed in technology my entire life. The experience showed me the reality of the fact that not everyone has an iPhone or an iPad. People use the Internet in Internet cafés, and the food products they buy are not always refrigerated like we're used to. It was definitely a big eye opener.
But after doing that for a few years, I really had this desire to get back into technology. And while I was working at Nestlé, I was always involved in personal projects fulfilling my passions for sport and technology. And that's when I met my partners at Webdoc, and we started talking about the Web and how it was evolving. They were actually working on really interesting products for education. They were bringing this concept of interactive white boards to classrooms. And that was great, but it was actually a really tough vertical, because when you work with education, you have to deal a lot with the state and the government. That was when we all said, "I love this idea of merging content and being able to create content on the fly. But I wish it was on the Web. I don't want to have this document on my website. I want it to be available everywhere so I can share it."
The name Webdoc comes from that idea. The "document" has always been around, but it has taken different shapes and forms as history has moved along. We think in the future a Web doc will be a type of document where you're able to pull in not just media – pictures, videos and sound – but anything the Web brings, which are all these powerful, interactive elements.
Webdoc encompasses the idea of the Web and the "document," and it allows you to use the Web as a language to express and share.
Musician Coaching:
The idea of pulling from different disciplines and putting the information together makes sense to me. But my question about Webdoc is, do you see it as a portal on its own, or is it a place to distribute and disperse?
VB:
It's both. I think for us, the idea is that today, the creation happens on Webdoc, but tomorrow it could happen anywhere. And the consumption happens on Webdoc, Facebook, on your blog and anywhere else. We see the Web as a very widely-distributed platform. So, we don't believe in having central elements. For example, you might wonder why, when you're looking at a map, you have to stay on the page and are unable to use it anywhere else. I think making elements that are more portable brings a tremendous amount of value. Even if you think about YouTube, it was consumed for many, many years outside YouTube before it was a destination site. It was on Myspace, blogs, etc. It is still in all these places today, but there is tremendous traffic on the YouTube site as well.
Part of our philosophy with Webdoc is to make your content consumable anywhere. Wherever your audience is, you should be able to provide that content.
Musician Coaching:
From the outside looking in, it feels like there are a lot of applications, and it's so open ended, that this whole concept hasn't come into its own in many ways.
VB:
We see this concept as something that is very broad. But as we see it, Webdoc is the most expressive way to share on the Web. The context in which you express yourself is key. So, when I talk about fashion, I will express myself in a certain way. And I'll use different elements to talk about music. What you'll see in the evolutions of Webdoc is that it's very text driven, and the forms of expression must be very spontaneous but very specific to the context you're in.
Musician Coaching:
Obviously, people in the Arts have rallied around Webdoc. A lot of your most active contributors are music- and entertainment-related brands. You have people like Jack White. How have you seen artists effectively use your platform for marketing?
VB:
It's interesting. When people talk about marketing, they often think about push marketing and the idea of creating content and blasting it out. Certainly the Web has dramatically amplified the ability to create and virally spread content using social networks like Twitter, Facebook and blogs. There are a lot of venues where you can just feed content so it can be spread. That's certainly one very powerful method, but the Web was never meant to be a one-way pipe.
We've seen very interesting things happening on Webdoc. We really believe in the notion of having social spaces where people can interact using any form of expression they want. It could be simple text, or it could be videos or a combination of videos and pictures. People should be able to combine any number of elements. We've seen several artists and brands use it more as a place to engage around rich content. And that engagement could be anything. People often think of campaigns or contests. But actually the most successful ones we've seen have involved sharing life events. For instance, maybe I'm in a band and it's my lead singer's birthday. How can fans interact with that person they love? How can you create a space where people can express themselves and unite together? You want to really give them a sense of community while still allowing for freedom of expression.
The UK band One Direction, who did very well on The X Factor in 2010 has used Webdoc repeatedly to create a real community and space. They had tremendous engagement. In one case, they had 6,000 posts in less than 48 hours. And when I say "post," I'm not talking about a "Like" or a comment; I'm talking about rich, unique posts where people were expressing themselves or sending well wishes to the person whose birthday it was. If you tried to do the same thing elsewhere, you might get a little more in terms of volume, but the quality would probably be lower. You'd probably get 4,000 "Happy Birthdays." And there would be little interest in seeing what other people are saying. When, as an artist or a band you provide a bit more freedom in the way people can express themselves and make it extremely simple, you'll see that people are spending more time looking at what others are doing. And their personalities come through more in their posts. We've seen people spend 15-30 minutes in a single community around a single life event like a birthday. That's really tremendous.
To come back to marketing, we note that marketing has become a lot less of a push than a two-way or multi-way interaction where people are sharing and generating buzz around something.In fact, one direction was the trending topic in the UK during that week.
Twitter is a very fertile ground too. Typically people create a post on Webdoc and tweet it out to their followers:  "Hey – check it out and tell me what you think!" And people go check it out and make their own and share it. You get to realize the true potential of Internet marketing.
Musician Coaching:
With the way Internet searches work currently, having a primary destination – like a website or a Facebook profile – seems to be the most effective method for artists, musicians and other brands. Do you think having a particular destination online will matter less in the future, when you're able to express yourself more clearly to an unshaped community of connections? It seems like the success of Webdoc suggests we're moving away from the norm.
VB:
It's funny, because while the Web is becoming very decentralized, and this ability to spread, share and disseminate content wherever you discover it is becoming more possible, it's also increasing the importance of destinations. And you can see it today with artists and their websites. When MySpace first came around, a lot of people dropped their websites. Then suddenly, today, you see a lot more artists putting more effort into their own websites.
I don't think there's a specific answer to your question. I don't think having your own website will go away, but the website will just have to fit your purpose. But I do feel that people are going to be discovering content in multiple places. And you have to make sure that wherever those people are, they get the best experience they can. That might be on your website, but it could be somewhere else. And if it's somewhere else, what are you providing?
Musician Coaching:
Whenever  the issue of the Web comes up when I'm coaching people, I often tell them that the goal is creating an on-going, multi-media dialogue with fans and potential fans. And it never occurred to me that this goal might be possible to achieve under one roof, but it seems like Webdoc is providing tools to do exactly that.
VB:
One of our frustrations when we were defining Webdoc was this idea that you might say, "I have these great photos on Instagram and very cool videos I found on YouTube. I wish I could combine them to say something. But the only means of expression I have today are single media. So I can share one video, a few pictures or a link to a URL." When you're talking, you're usually using more than a single word. And I feel that due to technical constraints, working with one piece of media at a time made sense until today.
As time goes on, the Web – browsers, etc. – is getting a lot more powerful. If it's easy for me to combine two videos, why should I be limited to just sharing one video at a time? And by doing it this way, you're putting a little bit more weight on the type of message or content that you're sharing. And we all know about the fatigue of Facebook; sometimes you look at your Facebook feed, and you feel exhausted. Within a couple hours, if you haven't read your messages, some get buried, never to be seen again. I feel like when you look at the Facebook timeline, it's interesting that it's all about the curation you do for the important events for a brand or a band.
It's important to have continuous engagement. But it's also important to bring certain events to life. So, you can put up a single video. But what happens when they watch the video? Are you driving anything more than just awareness? It's really interesting. I think we'll see a lot more happening in this direction in the future.
Musician Coaching:
Do you have some examples of the work you've done with Webdoc?
VB:
Yes. The first is one of the first case studies we did with Universal around Nirvana. Of course, Nirvana is an amazing band. And last year was the 20-year anniversary of Nevermind, so they wanted to get fans to share their memories. When we started the discussion, we showed them what could be done. And we said, "The true power of it is that you're probably going to generate some really cool content." But until we show it to them, there's always this question mark: How is this going to happen, and what is it going to look like?
Nirvana posted the content on their Facebook page, and there was just a ton of engagement from real fans. You could imagine walking into their rooms, as if they had a collage of posters. It was the feeling of going back in time and seeing what kind of memories people had. It was about mixing pictures with videos and adding a personal touch to it. People posted pictures of their homes, using a single type of media. And some people just posted text. Other people posted a picture with a SoundCloud file.
It shows that Webdoc is about this ability to say it in any way that makes sense to you.
Then, to go back to the birthday example I was talking about earlier, on a band member's birthday, One Direction managed to get over 10,000 posts. And they were very different from the ones in the Nirvana example. This shows that the personalities of the fans that follow a given band are all different. Fans express themselves very differently, and it's key they have the opportunity to express themselves in ways that fit their personality.
Creating things like this before was impossible. Fans are able to express themselves through the different Webdoc tools without having to learn anything. They sign up, and they can just start posting their webdocs. It reminds me in many ways of the original idea of "fan mail," which was always people writing and making drawings. This is the closest thing to it on a digital level. The Web brings the unique ability to make this "fan mail" public in a single space. It's all the fans of a particular band finding themselves in one place talking about the same thing. And you get this very powerful movement. I share my own posts, but I also get to see what other people are posting. That stimulates the fan base and strengthens the bonds between fans of a particular band and each other and fans and the band itself.
Musician Coaching:
And do you have any other examples?
VB:
Swedish House Mafia is very popular in Europe and growing in the U.S. as well. The band wanted to get their fans involved in the design of their new single called "Antidote." They asked fans to submit their t-shirt design on Webdoc. The cool thing was that all the photos were visible to everyone. So, it was stimulating their fan base and enriching the community. The quality of the submissions was simply amazing.
Then, the band selected the top 10 and came back to the fans and said, "These are the 10 we selected. We want you to vote." And again, they put up all the designs and let people in the community vote. It was on their Facebook page, but they did it through Webdoc.
Musician Coaching:
That's great. And you guys have an app you can install on Facebook.
VB:
Exactly. And that's a perfect segue to another example. We believe you have to engage your fans at all times. So, The Script is in the recording studio right now. They were playing with something called "money shots." You take a bill, fold it in half and put the face of the person on the bill in line with your own and take the picture. They were having a lot of fun, so they thought, "We should really ask the fans to do the same thing. It would be great to see what theirs look like." So, they made a video and used Webdoc to post it. The video basically said, "Hey guys, post your money shots here." Using Webdoc, they found a way to group together their fans from all over the world in a single, social place around some original, rich content. Some of them are really, really funny. Again, it's a testimonial to the fact that their fan base is not just in the UK. You have people from all over the world participating. And all the fans are having fun while browsing what other people are doing and gaining inspiration for their own photos.
It's very simple, yet it's so powerful that you can get your fans to communicate. And it's the fact that everything is in one place, so you can see it all at once. If I were to do this on Facebook, I would be able to show it to my friends on my own stream. But maybe my friends are not fans of The Script. So, I wouldn't see all the other cool posts from fans in Korea or other places that I'm certainly not friends with because I don't live there or speak the language. There are no boundaries here, and it's very similar to Twitter; I get to connect to people who have shared interests and see what they're doing.
Musician Coaching:
And that's an amazing campaign, too.
VB:
To get back to your point about Facebook, we have an app currently. But the Facebook pages have just changed, so we released something new now that everyone has switched over. The app has much bigger icons so the content is featured more prominently on your timeline. And, like the new Facebook pages, you can bring forward different views. The default view will be the timeline. But the second default is the photos. And using Webdoc I can put any other views I want. As an example, one of the views The Script put in was these "money shots." When you click on it, you get that view. And the view is the same on Facebook as what you see on Webdoc. You can see all the posts on your page, and people are able to participate.
The new Facebook app provides a social space for your fans to interact. You can change that social space on a daily basis if you want. One day it could be the "money shots," the next day it could be "Share your personal stories about the first concert you went to/your favorite music video/your favorite song." Regardless of what you choose to highlight, you're able to get fans to interact through rich media posts and content all in one space.
To learn more about Vincent Borel and his platform and see an introductory video, visit the Webdoc site.