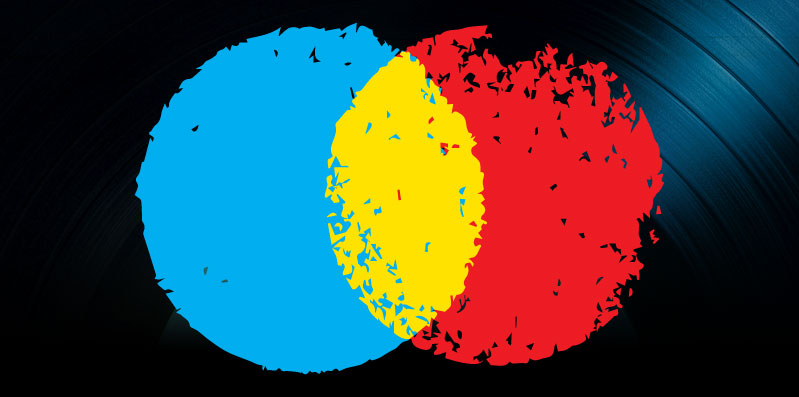 How to Build a Music Career with Technology
Todd Tate is a consultant who manages web and social media strategy for musicians ranging from emerging artists to Grammy®-award winners.  He is also a musician himself. Todd got his start in the music playing in garage bands as a teenager and went on to study jazz composition, performance and audio production at San Jose State University. After college, he went onto open San Francisco's Blue Room Studios, where he was an audio engineer for countless CDs, including the 1997 Grammy®-nominated jazz release by Carlos "Patato" Valdez. Todd also served as co-founder and CEO for AngryCoffee.com, a company that launched the first publicly-available web-based interface to Napster and Napster-like networks at the dawn of digital music. He is also the Community Architect for the SF MusicTech Summit, a conference that brings together visionaries in the music/technology space, along with the best and brightest developers, entrepreneurs, investors, service providers, journalists, musicians and organizations who work with them at the convergence of culture and commerce.
Todd recently talked to me about how he got involved in music and technology and shared some advice for artists who want to gain more visibility online, grow their fan bases and establish solid careers as professional musicians.
Musician Coaching:
How did you first get involved in the music industry, and what brought you to where you are today?
TT:
First and foremost, I'm a long-time musician. I started playing guitar when I was 13 in heavy metal garage bands. And I quickly realized I wanted to go to college and major in music. So, I went to San Jose State University fresh out of high school at 19-years old and majored in jazz performance. I quickly changed that concentration to jazz composition and arranging with a minor in audio production. I got the keys to the recording studio and was the studio manager for a couple years.
I worked my way through college recording heavy metal bands in the recording studio there. I was also the supervisor for the student union's Community sound system, which was a really professional set up. I learned to work that pretty quickly and would mix bands that came through touring at San Jose State. I supervised and trained other students also. I worked with Firehose and some other really well-known acts during the '80s at the amphitheater there.
I actually mixed a popular funk rock band that came through the San Jose State studio called Colorwild, and they encouraged me to join their band. So, I started commuting to Santa Cruz a few times a week and rehearsing. We got really serious as we watched some of our friends get record deals. We packed up our bags and all moved to the same apartment building in San Francisco.  That band included Randy Emata – who is now a popular L.A. producer – on keyboards. We played the local club circuit around here in San Francisco.
I also started a production studio here in San Francisco that operated in the Mission District from '94-'97 called the Blue Room Studios, named because the recording room was blue. We did a little research as to what would be the most mellow or inspiring color to paint a studio, and it was a light baby blue. I had a lot of experience with Latin jazz in college, and a local producer really liked the Room and really liked my experience with Latin music, so he brought a lot of his business over to the Room and threw me a lot of business that couldn't afford him at the time. I ended up working on Carlos "Patato" Valdez's 1997 Grammy®-nominated release, which was a really big honor for me. Tito Puente ended up beating us out.
We had some other luminaries come through the Room. We did all the tracks for Train's first record. I was the guy who attracted the band into the room and was responsible for sales, marketing and I also participated in a lot of hands-on audio engineering.
During that time, I continued to play in bands. And I ended up playing in a band with the guys who were working at Webmonkey at the time, which was the subsidiary of Wired magazine. Webmonkey was an internet tutorial site. So, they'd have tutorials on how to write HTML, JavaScript, CSS, etc. I said to my friends, "Wow! This internet thing is getting pretty big." And a buddy of mine was working for WebMD making really good money writing code. So, they thought since I was an audio engineer and a musician, I should learn HTML and write free tutorials on how to manipulate Internet audio. So, I locked myself in my apartment for thirty days, learned HTML and wrote four tutorials, which included step-by-step instructions, plus screen shots. And the tutorials I made were "How to Make an MP3," "How to Get Audio into a Flash Movie," "How to Get Audio into a QuickTime movie" and demo'ed all those things. Then I also did a demo on "How to Manipulate Beatnik Internet Audio," which was Thomas Dolby's Web 1.0 play. It was how to sonify the Web so you could scroll over a menu bar and program it to play different scales with a variety of sounds. So, it had a better sound and audio engine than the standard MIDI stuff that first came out on the Web when it first emerged.
I showed the demos to my friend after I finished them, and he thought that the Website should be a company instead of my resume. So, AngryCoffee was born. We found an angel investor that gave us some money and an office South of Market with some desks. We had three full-time people and an extended team of 13. We started offering Web tutorial content to syndicate to e-Learning companies.
Before we knew it, it was May or June of 2000, and everything was crashing down and the whole bubble was exploding. We knew we had to do something spectacular. So, we decided to pull a publicity stunt – hack into Napster. We launched the first publicly-available, Web-based interface to Napster and called it "Percolator", and the tagline was "Percolating Independent Artists to the Top." It was just a simple search box on the front door of our website. I know this will sound ridiculous now, but at the time we were trying to get bands to pay us $10 to have their own page on our site. It would include a photo, two legal MP3s, a short bio and a link to their website. What we were doing was taking the Napster search returns and pointing people to our independent artists.
Musician Coaching:
That's pretty impressive.
TT:
It really took off. We had over 80 major media mentions over three months. I was a panelist on Gavin 2000. Gavin was a radio reporting agency that no longer exists now. I was introduced to the panel by Ted Cohen as "the panel's pirate" at the time. He had just passed up the gig for CEO of Napster and became the VP of New Media for EMI. And he said to me, "What you are doing is really cool. It would be a real bummer to see you guys go." So, I told him we'd like to experiment with this thing. But of course, we didn't want to get sued, and we wanted to do the right thing, because we were all musicians ourselves.
Ted set us up with some interesting meetings and experiments. We got to help promote Radiohead's Kid A, so at one point we were streaming the entire Kid A record from our website a month before it was released. After it appeared #1 on Billboard, we took the search engine down. Time moved on, and we had some meetings with some people very interested in acquiring the company.. By the end of 2000, we received a $20 million letter of intent from an Italian publicly-traded company. They really liked the brand and the team. It all resulted in a $5 million due diligence process the following April and the result was a pretty good term sheet on moving forward. They went back to Italy and simply couldn't secure the licensing to make the product legal. So, the acquisition didn't go through. And shortly thereafter, the Italian stock market crashed.
But I've always played music and have kept my eye on technology. Over the years, any time I've been in a band, I've used technology to share my music online and have helped my friends use technology to share their music online.
Musician Coaching:
And your current gig is focused on digital marketing and consulting. And you also do work with the SF MusicTech Summit as well.
TT:
I'm the Community Architect for the SF MusicTech Summit. Since the inaugural event in 2008, I've helped cultivate sponsors, attendees and panelists. I'm retained a couple months before every event, and I reach out to the entire ecosystem of Web music technology, whatever that may be. I vet dozens of companies around every event and then throw them to the executive producer, and he takes it from there and arranges all the panels and closes the sponsorship deals. And then I act as a co-host the day of the event and handle special projects and some of the more popular panelists. As an example, a year ago, I spent half the day handling Ben Folds.
Musician Coaching:
So, tell me a little bit about your consulting business.
TT:
At the core, I'm a musician and a technologist. I'm a web and social media strategy consultant that specializes in production. I'm not one of those guys that just tells people what they should do. I actually build things online for the artist and then try to empower them to operate the entire system by themselves. I'll build them a website. I usually use some integration of WordPress and will take a really nice paid-for theme and will hack it up so it becomes different from what it was originally. Then, I'll teach the artist how to log in, blog, change things. Then I use the available social media music tools to integrate with their website and Facebook page, whether that be from RootMusic, SoundCloud, Official.fm, etc. I try to use the tools that are free, because most musicians only have so much money to deal with everything.
Musician Coaching:
And there are a million people with their hands out now.
TT:
Yeah. Lately I've been picking up some clients that have a bit of a budget, so I've been diving into Topspin a little more, which is great. I'm looking forward to working with that platform a little bit more. Another is Cash Music.
Musician Coaching:
As a guy who is the community architect for the MusicTech Summit, a guy who is a performing musician and a guy who has been Web savvy for this long and has been helping people to make sure their digital strategies are intact, can you give me a list of some of the most common things you see artists doing wrong when they come to you for help?
TT:
If you're an artist, there's so much noise out there and so many bands that I believe very strongly you really have to be performing live to get things rolling. You have to start with a locality. A lot of people say that the Internet has leveled out the playing field. But it's actually made the noise level come up. So, as a band, you can't just put up a website, give away free music and expect for it to go ballistic. It happens sometimes. But you really have to base things around at least a few short stints of shows. You need the live shows to collect email addresses and get an email list going and get Twitter followers, Facebook fans, etc.
One thing I've been amazed by in the past is that people don't know how affordable running Facebook ads can be, especially within just your own locality. That's definitely one thing I would start with.
As far as concepts for bands go with an online strategy, I've got a short mantra or motto:  *Find*Listen*Share*Buy*Fan*Go* I describe it in a blog post I wrote for my own site last year. But for bands, I really suggest putting together a good-looking website. I personally have been encouraging websites that don't have too much going on. If you are currently performing live and you have a video and music, having a front page that just has a couple calls to action that make users do something is great. You should have a front door with a really large, great-looking, high-resolution photo on it. And if you have a video, embed it on the front too. Then, have some sort of a free giveaway in exchange for an email address. From what I've seen lately, this is very successful.
And it's great to have all these social media channels, but it's also good for the band to operate the social media channels themselves. So, I would narrow that part down to what's really hot today, which is Twitter and Facebook. Try to build the followers there and engage with those people every day.
Musician Coaching:
You mentioned calls to action. A really good statistic came up not too long ago that you're twice as likely to get a click-through to follow if you have the simple word "Follow" in front of your Twitter badge instead of just the Twitter badge itself. It's amazing how gullible we all are as Web travelers that a simple "do this" makes us respond.
TT:
The blog post I wrote that I referred to earlier is really relevant to what we're talking about and really valuable to bands. It's basically "search engine optimization" and what I call "social media optimization." There are so many free services – new or already existing Web music technology companies that are building tools for musicians. They make them free because they want to aggregate all this content. One of the best things to do is sign up for more than a few of these services – especially because they're free, and most musicians don't have much of a budget – and try to claim a username. That goes back to having a band name that is actually searchable.
Here's a great example:  I'm doing some work for Gift of Gab right now, who is the non-self-titled world's greatest freestyle rapper. He's the rapper for Blackalicious, the classic positive hip hop group. His name is also a saying, so for search engine optimization, it's a little difficult. If you just search "Gift of Gab" … you'll get Wikipedia articles, the reference from literature, etc. And then when you use analytic tools to measure sentiment online about his brand, it's quite polluted with people saying things like, "I've got the gift of gab, don't you wish you had it?" on Twitter, etc.
So, continuing on this subject, I'm working with my own band that's not performing right now and it's called "Life Love Misery." It's kind of a unique keyword string for a band name. It presents its own search term challenges. Whenever I see a new service, I claim that username immediately. So, I've got SoundCloud.com/lifelovemisery, Facebook.com/lifelovemisery, Official.fm/lifelovemisery, etc. I've claimed that on every service imaginable. I've got another act in which I play the dobro called Sayla Dobro. So, every new startup that comes along, I claim that username. If you search for those names, I have basically flooded the Web with places to find those two acts:  Life Love Misery and Sayla Dobro.
The vanity URL is very valuable. It's a huge bummer when I start working with the band, and either they've picked the band name and have already signed up for a bunch of social media sites/Web music tech tool sites, and they've chosen their band's name with "music" at the end. It just doesn't look as slick.
That's my take on search engine optimization or social media optimization. Doing this, you can flood the first page of search returns with your brand or band name. It's pretty rare that someone will search for your music and then go three-pages deep on Google.
Musician Coaching:
Actually, according to statistics, 90% of people never leave the top 3 of the first page.
TT:
There you go. If you look at your search returns as an artist, you really want your website to be the first return at the very top. If you find that's not working, the thing to do is to start corralling your fans through your social media channels to your website as opposed to always saying, "Find us on Facebook" or "Find us on Twitter." For me, my new Google+ page comes out on top, then some images come out second, then my website's coming out as a third return. Then iTunes is coming up fourth, Facebook is coming up fifth … and I can't seem to get rid of Myspace. It's coming up sixth.
Then, we've got another service called Onesheet, which was designed and launched by the same gentleman who coded ArtistData, which is another great tool for musicians.
One last thing I'd like to say to encourage entrepreneurs and developers that want to get into this space is that there is just an incredible amount of APIs and open platforms available right now for people to get their hands dirty. There are also the Music Hack Day tours put on by the Echonest that provide great opportunities to go out and meet other like-minded developers. They go on in all the major urban areas:  San Francisco; Boston; New York; London; etc. Great tools for musicians and consumers alike are coming out of those events.
To learn more about Todd Tate and the work he does within the music space, visit his official website. Also, check out his blog entry about search engine optimization and social media optimization for musicians trying to get more visibility for their music here.  Todd is available to assist SF Bay Area high-growth digital music or media companies in a business / community development role as well as vetting web based music tech companies for forward thinking VC firms.
Take a look at the SF MusicTech Summit, held this year on Monday, February 13 and register at the following link:  http://sfmts10.eventbrite.com/. Tickets are currentley around $200, but you can get a discount by typing in the code (promotoddtate).