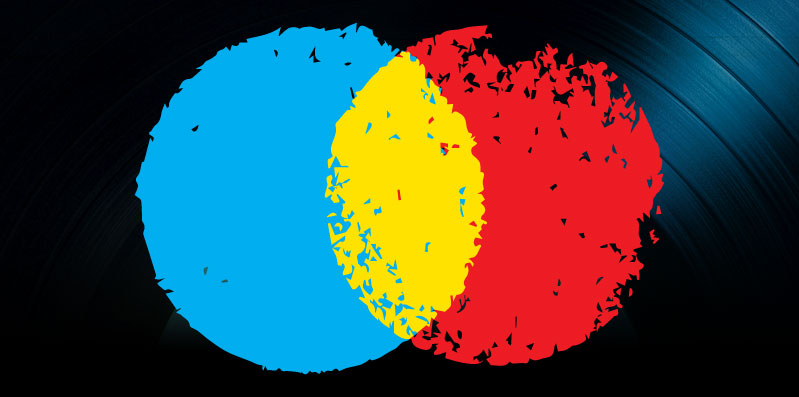 Effects of Technology on Artist-Fan Relationships
Brian Zisk is an entrepreneur specializing in digital media, web broadcasting and distribution technologies and the founder of BuzzMakers, Inc., which produces the SF MusicTech Summit and the Future of Money & Technology Summit. Additionally, Brian is also the Co-Founder of the SF MusicTech Fund, Co-Founder and Technologies Director of the Future of Music Coalition and a Board Member and Strategic Advisor for a wide variety of tech companies and non-profits. Brian was previously a founder of The Green Witch Internet Radio which was sold to CMGI (NASDAQ: CMGI) in 2000. He is active in many computer-mediated forums, is quoted and published extensively in the media and frequently appears on panels and at industry events domestically and abroad.
I recently talked to Brian about watching the Digital Age unfold in the music business and how he helped develop the SF MusicTech Summit, the Future of Music Coalition and the SF MusicTech Fund. He also shared some observations about up-and-coming technologies and what artists can do to succeed in the rapidly changing industry.
Musician Coaching:
Thanks for spending some time talking to me, Brian.  How did you get into the music/technology field?
BZ:
I've always loved music and I've always loved technology, so it made sense. I went to NYU in the '80s, when everything was happening right there in my dorm. There was a lot of interesting stuff going on, with Def Jam being formed, and the Beastie Boys hanging around.
I worked on a bunch of different tech projects after I graduated, and in the late '90s, a friend who knew I was into both music and technology approached me and asked me to start a company with him. So, we started the Green Witch Internet Radio, which provided free radio with no ads and we were involved with developing most of the open source audio technologies at the time. Eventually, we were lucky enough to sell the Green Witch to a public company. Our aim when we started was to help musicians, but after we sold the company, it ended up changing quite a bit. Instead of helping musicians, it helped developers, who were building open-source applications to help folks distribute music over the Internet.
Since we were serving free music with no ads, we had a lot of members of the press and people at labels that incorrectly perceived us to be thieves. It was ironic to us, because we were buying half-a-million dollars of CDs every year and paying ASCAP, BMI and SESAC, and thus the songwriters and publishers. We were signed up to pay Sound Exchange, but they never arrived at a rate (so we could know how much to pay) while we were running the company. We were at an inflection point where it was up to the music industry to lead and move forward, and they were having a hard time distinguishing between who was a great customer, and who was a thief. It portended a descent into the chaos we've since seen in the industry.
Musician Coaching:
It sounds like the same old argument has been alive and well for quite some time.
BZ:
Indeed. It was always interesting to me when I'd go visit my friends that worked at labels, and they would talk about how it was because of them that artists were successful. And it certainly was to some extent. But there was sometimes almost a lack of respect for the artists, an assumption that, in general, the artists they worked on would be successful. In reality, a lot of it is the skill of the artist, and whether or not they can come up with something that will engage their fans. So, we're all lucky that so much of the intermediary infrastructure is getting out of the way. And artists and fans are able to connect more personally. Sure, someone like Lady Gaga would not be what she was if not for Universal's incredible push. But at the same time, it's the fact that she was able to connect with fans on such a mass level that allowed her to become a success. So, whether you're talking about the huge, mega acts, or the tiny folks who go on tour and make enough money to buy houses and support their families, the ones who find success will be the ones who are able to connect directly with their fans.
Musician Coaching:
I definitely want to hang onto that thread. But I want to get back to your story for a minute. How did you go from selling your music tech company to where you are today, a Founding Member of the Future of Music Coalition and running music and tech conferences?
BZ:
For me, it's always been about looking at the whole ecosystem. I felt like I had a handle on everyone's motivations, from the musicians, to the fans, to the technology folks and other entrepreneurs. So, we decided to start the Future of Music Coalition. There were a bunch of us who realized that many musicians didn't see where the Internet was going. If you were just looking at it as, "Hey – someone made a copy of my song. We have to shut them down!" it was going to be a big problem. Because, as we all know, the Internet – even unrelated to music – is all about computers connecting and files being transferred and copies being made.
If you'll recall, back in the late '90s/early 2000s, a lot of the conversation in the industry was about DRM and presenting digital music to people in ways that limited their ability to make copies. The only way to realistically do this from a technical perspective was to disallow people from playing their music whenever and wherever they wanted. It was clear that accomplishing this would be impossible. And the concept of shutting down the Internet was also not plausible. So, we started to try to figure out how we could continue to make sure all the different views had a place in the conversation and when we started the Future of Music Coalition in June of 2000, we started doing conferences. It seemed like a good way to not only raise our profile, but also to bring the artists, entrepreneurs, labels and everyone else in the industry together in Washington, D.C.
At first, people didn't take it seriously. Then we got the support of people like Senator Orrin Hatch, the head of the U.S. Copyright Office and a bunch of rock stars. And all of a sudden, we were the organization where the highest quality music/technology information was being exchanged in D.C. In 2008, with the presidential election, no one in D.C. was really focusing on music and technology. They were just focused on getting their guy elected as president. Thus, the Future of Music Coalition team decided to take a year off from throwing the DC Summit. Due to the lack of a music/technology event to work on, I decided to throw a new event in San Francisco, the SF MusicTech Summit. The main difference is that while the Future of Music Coalition focuses on policy, and giving everyone a say in the discussion, the SF MusicTech Summit is much more around amplifying entrepreneurs, developers, musicians, etc. To me, helping to come up with forward thinking solution is much more interesting than listening to copyright extremists argue (with everyone else) about how it would be appropriate to break the net.
Musician Coaching:
My favorite story about that was the encoding that Sony came up with that cost them several-million dollars. And then there was a 15-year old kid with a Sharpie who drew a ring around the encoded information and undid $3 million-worth of protection.
BZ:
A lot of that expensive technology crippled the ability for people to play songs that they bought legally, in the manner that they wished. And due to these technological blocking efforts, often the songs people obtained illegally ended up be listenable to in more situations than the legally purchased ones. There was so much litigation around music. There was a lot of legal work that had to be done by the artists in order to ensure they got paid even close to properly.
We ran into a big issue with Green Witch Internet Radio in the '90s, which ultimately went away when our company was bought by a public company. At that time, we had funded this incredible developer from MIT, Chris "Monty" Montgomery who was working on this Open Source Audio Compression Ecosystem called Ogg Vorbis, parts of which had already been released. Then this new DRM was being introduced, and word got around that Ogg Vorbis (which works by removing the parts of the song which no one can hear) removed the parts of the song where they tried to hide the DRM. We got threatened with a lawsuit. So, we came under fire for purportedly developing a DRM-circumvention tool that existed before the technology that it removed came into existence! We basically publicly told them to shove it, but many folks don't have the fortitude to stand up to these bullying threats.
I got totally fed up with the litigation, threats and everything else within the music industry except the music itself, and how artists and the fans connected. I wondered how we could all connect more appropriately. I've been in the music industry since the '90s and have gotten to know a lot of people. I know which people at the labels are trying to push everything forward and which are aiming to block progress.
What I came to realize before helping start the Future of Music Coalition was that there wasn't enough light being shined on the incredible developers, music creators and music lovers – the ones who are building the new way. Due to these evolving changes, I felt it was time to start the SF MusicTech Summit. I was also getting a bit tired of going to the traditional music conferences, some of which were fabulous (though declining), but were prohibitively expensive to attend. Many times you would spend tens of thousands of dollars on travel and getting a booth and you would see the same music tech people you saw at home. And I started wondering why we were all paying so much money and going through so much hassle to see the one or two top guys from a Bay Area company, when if you had something in the Bay Area, you could participate and even be a top sponsor at a conference that was right in their backyard for significantly less money, and bring along many more folks from your team as well.
So, we decided to build the SF MusicTech Summit. We're lucky that so many people have responded so enthusiastically, and that companies ranging from Universal to Google, from BMI to Bittorrent have all come and done so many great things at the conference. We really focus on moving the business forward as opposed to focusing on the mess the legacy industry is currently in. And that's something that not only really resonates, but something that folks can really build on. Because, we can't succeed if we're trying to find a solution to a problem that can't really be solved. The days where people could only listen to music if they bought physical product are gone.
Musician Coaching:
In my perspective, we're over-saturated with artist tools. And we're even getting to a point where I think we have enough companies that are providing metrics geared towards musicians. As someone who curates these kinds of tech companies, which companies are you seeing out there that everyone should be watching?
BZ:
That's a very good question. A big problem has previously been the intermediaries between the musicians and their fans – record labels, etc. Now we move over to the emerging technologies, which are better connecting artists to their fans. And it's kind of funny, because their business models have also revolved around getting between artists and their fans. It's true that there are a lot of them.
What I've found interesting is that as new technologies emerge – and I'm not just talking about music-related technologies, but also technologies that have helped the Internet get better – the top folks who are already in the space will continue to exist and open up new opportunities for those to create technologies that are even better. For example, Rhapsody had the licenses and built a really interesting music service. But years later, Spotify emerged and didn't have the roadblocks Rhapsody had, so it has been able to improve upon the model. And something else will leapfrog Spotify ten years down the road. I don't think the issue is that there are too many products/services. The issue is, how do you grow into one of the top products/services and then keep your lead as you move forward?
We have some great people and technologies that will be highlighted at this year's Summit, like Gumroad. They're providing some exciting ways for artists to sell music directly on the Internet. When I met one of the founders, Sahil Lavingnia, a few months ago, I was really blown away. Now I'm hearing about other folks who are finally using it. It's something that has real potential to change how musicians distribute music on the Internet. And Matt Urmy from Artist Growth is another one to watch. I have yet to see another quality online tool for musicians to manage their businesses. I've seen a lot of folks take a stab at it, but no one else has done it successfully.
Those are a couple that I think will really make an impact. So, the question is not, "Are there too many tools?" The question is, "If you're trying to develop your own tool, how do you get it exactly right?" It's going to be difficult to compete with some of the ones that are well funded and have huge pull within the music space unless you come up with something totally revolutionary. But, I've been looking at some of the companies that are coming to the Summit this year, and there are a bunch of really interesting ideas. There is a lot going on in that space of strengthening the musician/fan connection.
And if you look at what's going on with video right now, you'll see there are so many great options. You can make money on YouTube or go to a place like Stageit. Artists are making a lot of money, not by going on Stageit with the idea that they are going to beg for money, but because they already have a great fan base and are using it as a gating and connecting tool. If the fan pays for the experience, they can see an artist's live show right in that moment and connect with that person in real time. In the past, everything was delayed. An artist would record an album, and it would be held up for eight months. Now, if you're a live artist on stage and can connect with your fans, you can build a relationship and make money right in that moment. I've seen a bunch of really interesting video companies fairly recently, and there are a couple that I think will turn into billion-dollar companies like YouTube.
Musician Coaching:
Well, and part of the issue I have with all artist tools companies is that they are trying to force a creative product that defies being widgetized or mass marketed identically from artist to artist, product to product. And yet they're also trying to create something that works without any hands on guidance. I just don't think that's realistic.
BZ:
I think you're right.
Musician Coaching:
And of course, I have no issue with blending music and technology. But you have a very interesting perspective. What are the real questions that have been coming up in the music industry that technology is seeking to address? And what trends are you seeing emerge as a result that are interesting?
BZ:
Basically, again, a lot of the questions are surrounding the best ways to get artists and fans connecting directly. And companies like Gumroad and Stageit are both addressing this issue, because they are allowing artists to sell direct content as well as live performances to their fans in real time.
Musician Coaching:
And I interviewed Evan Lowenstein, the creator of Stageit. I think it's a great idea too, because if you're not offering your fans something experiential these days, you're in trouble.
BZ:
Right. And on the analytics side, I also think Next Big Sound is taking that part of the industry to another level. Clearly, there are also things like BandPages and ReverbNation who are doing really interesting things. And I really hope Artist Growth works, because artists do need a way to run their entire business, not just their Web presence.
But I think you're absolutely correct:  It's hard for people not to build something generic when what artists need is more specialized and direct. I think it's interesting that so many people, especially those over 30, are wondering what all the tools are that are popping up and are analyzing them, whereas younger people are just really "living" them. As soon as something new emerges, they're on it. It's almost not even about the technologies that affect the artists; if you're an artist, it's about how you navigate the technologies to determine what's going to work.
And that's part of why I think – and I know you've said you agree with me on this – artists should not go solely with these all-encompassing technologies. Because, then you don't necessarily get the best tool that's available to you for managing each particular area. And also, technology changes so quickly. If you're busy, you can't necessarily spend time trying out everything that's out there. But I think it's definitely worth trying out some of the tools I've mentioned in this conversation.
It's interesting to me too that there is a geographical component to a lot of what is happening with technology. A lot of companies that are based on the East Coast are having the most impact on artists on the East Coast, and a lot of companies that are based on the West Coast are having the most impact on those on the West Coast. That's another reason I really like conferences like the SF MusicTech Summit, because they get the most important folks from both coasts together.
Musician Coaching:
Let's go back to the music side of music tech. I know in the past, you've seen a lot of musicians do quite well in the Digital Age. And of course, "quite well" in the music world is vastly different from "quite well" in the banking world. What have you learned from hearing artists discuss how they're functioning in the digital landscape?
BZ:
This all goes back to the connection between the fan and the artist. When Ben Folds gets up and talks about how he connects to his fans, or Michael Tilson Thomas talks about building the YouTube Symphony Orchestra … or when Pomplamoose talks about using Stageit, or how they did so well with their covers on YouTube, you see that it's really about being authentic and connecting. That's what works for everybody these days. If you don't connect with your fans, nothing will work.
David Lowery of Camper Van Beethoven/Cracker recently delivered his whole music manifesto in response to the intern at NPR's discussion of her non-purchased music collection. It's clear he has a good overview of digital music and technology, and when he was at his peak as an artist, he was very good at directly connecting the way of his band with the way of his fans.
To me, that is really what it's about. If you're an artist today, it's about how you create music your fans can connect with. And then, it's about how you connect with your fans through touring, on the Internet, through personal appearances. Everyone's success these days is dependent upon how they manage their time, prioritize what's important and avoid getting stuck on the things that aren't important.
So, if you're an artist, how do you manage your time? How do you ensure you have enough time for your creative process, your business process and your online process? Online marketing has really taken the place now of most of the traditional marketing techniques. It's no longer about doing huge posters or buying the whole front window display at Tower Records. It's about directly targeting the fans and then engaging them online in a way that is authentic and makes them genuinely want to support you.
To learn more about Brian Zisk and some of the work he does in the music industry, visit the Future of Music Coalition and the SF MusicTech Fund websites. The 2012 SF MusicTech Summit will take place on October 9.