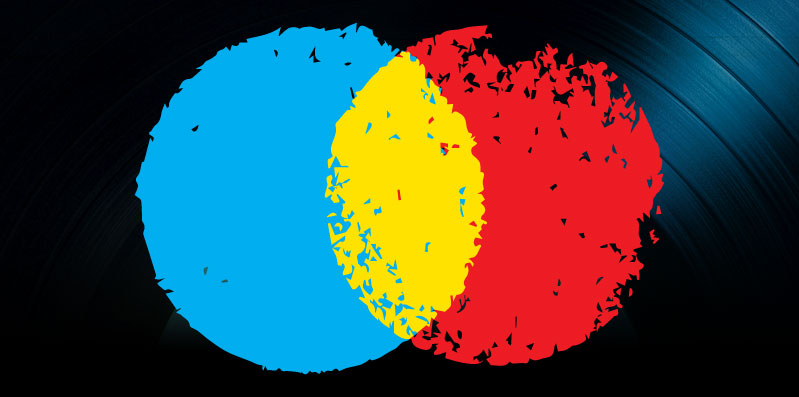 Live Shows and the College Market
Evin Schwartz is the CEO and co-Founder of  Campus Socialite Media, a full-service marketing, advertising and media agency he co-founded with Drew Austin that connects brands with the college demographic. Before starting the company, Evin began his career in marketing as the Marketing Director of a New York City-based real estate firm and was responsible for developing and implementing the company's social media strategy. He co-founded Campus Socialite Media in 2009, and specializes in exposing brands on college campuses through various live music and entertainment events throughout the country.
I recently got a chance to talk to Evin about how Campus Socialite Media began, how collaborative marketing between brands and artists works and ways musicians can improve their marketing strategies and live shows in order to break into the college market.
Musician Coaching: 
Thanks so much for taking the time to talk to me, Evin. How did you get into the entertainment/music industry? Which types of live events have you coordinated throughout your career?
ES:
Upon starting the company, we knew a great way to reach college students would be producing live events directly on campus. While focusing on the marketing aspect of artists and brands, we were able to produce live unique engagements on college campuses. I always had an interest in entertainment and music, and with a background in live event production, it was a natural fit to develop this aspect of our business. Because I was based in New York, I was always able to coordinate events such as bar and club parties. But it wasn't until our first concert event at Hofstra University in 2010 that we saw what really goes into a mega production. It was an absolutely incredible experience. Since then we have been producing events across the country, including our annual campus music and tailgate tour, Blitz & Beatz Tour – which is tailored around the biggest college football games – every fall. As a passionate sports and music fan, it is thrilling to be able to be a part of this production.
Musician Coaching:
I can imagine. How did you end up starting Campus Socialite Media? What specifically does the company do?
ES:
After college, I worked for a media company in their marketing and sales division and almost immediately realized that I was more interested in creating new solutions for existing problems than I was in just maintaining the corporate culture. I sat down with an old friend and eventual business partner, Drew Austin, for dinner one night after work, and we both saw the opportunity in the college space. The rest is history. We now have a digital marketing agency connecting businesses, brands, and products to the 18-26-year old demographic. Using our vast network on campuses throughout the nation, we are able to spread a physical, viral and social messages directly to the college student.
Musician Coaching:
From your perspective – as someone who has worked to connect artists to colleges and universities – what advice would you give an artist trying to break into the college circuit? Are there specific qualities an artist needs to have in order to become successful in this market?
ES:
The college market is extremely hard to break into for both artists and brands. The issue is that college campuses are similar to small cities – just much more compact, and consuming double the amount of alcohol on any given night. There are so many different types of college students on one campus that to try and target all of them would be insane. Sure, mainstream music can hit the masses, but chances are athletes, graduate students, Greek life students and freshmen are all listening to different types of music.
Artists need to be able to find the groups that listen to their style of music and make the most of any opportunity when they get in front of these students. A great quality I have seen over the years is for an artist to be able to perform on top of their game, no matter the venue or size of audience. We have thrown campus-wide events where an artist absolutely killed it in front of thousands of students, then performed with the exact same intensity inside a fraternity house. That's a quality I don't think you see too often. And it's a pretty amazing quality to have.
Musician Coaching:
Because of your experience, you've undoubtedly learned something about what makes for a good live performance …and a bad one. How important do you think live performances are to an artist's career? What do you think artists should be doing to improve their live shows?
ES:
Live performances are always going to be beneficial to an artist's career. It is the one chance for a performer to showcase his/her ability in front of the people that believe in them the most. That being said, I believe it is extremely important and beneficial for artists to parlay these performances into a direct takeaway from each live event. Fans and music buffs want to be able to relive these performances whether it's at a local coffee shop, music festival or sold-out arena. This can be done through almost all social media platforms we interact with on a daily basis.
Musician Coaching:
You are responsible for marketing brands to a very specific demographic. What are your thoughts on collaborative marketing between musicians and other brands? Can you give any examples of times you've seen an artist align successfully with a specific brand to build a stronger profile and attract more fans? Do you have any examples you could share of times it did not work so well?
ES:
I absolutely love this question. In the day and age we live in, I think it is ultimately inevitable for musicians and brands to collaborate. If a musician can partner with a beneficial brand that gains them more exposure and keeps them afloat financially, more power to them. Don't get me wrong, it would hurt deep down if I saw my favorite artist on the next pet food commercial rocking out, but the proper partners are always going to be out there. Each musician has his/her own style so why not align with those brands to build a stronger profile?
The immediate successful pairings that come to mind are Run DMC and Adidas, P. Diddy and Ciroc, and Grateful Dead and Ben & Jerrys. All of these have been tremendously successful pairings and have accelerated the growth of both the artist and the brand. As for times it did not work so well, I can't stand seeing an artist try to get their name on a fragrance line (like Usher and Britney Spears). We get it, you're marketable and have a huge following. But let's be real:  We're not trying to smell like you after your performance at Madison Square Garden.
Musician Coaching:
Can you share any tips about what you feel artists should be doing to build successful marketing campaigns?
ES:
The #1 thing I can recommend is for artists to find their niche. Stay true to your own brand and the lifestyle that is associated with it. This includes engaging directly with your audience. These are the people that are going to either make or break your career, so don't treat them as strangers. Facebook, Twitter and video streaming platforms make it easier than ever to interact and engage with your audience. Drop a line from the studio and let them know about your new single, take some behind the scenes videos from life on the road, let them know about the new pair of sneakers you just picked up (you might even get a sponsorship deal out of it). But just make sure you are constantly building your own brand as well.
Musician Coaching:
Do you have any parting words of advice for artists trying to build their careers and get their music heard, both within the college market and beyond?
ES:
The best advice I can give is to get out there and get your music heard. I see new artists everyday that think just because they have a new EP or mixtape coming out, they are bound for greatness and 10 million YouTube views. I am a believer in the grassroots methods of promotion for new artists. Partner up with music blogs in line with your sound and perform for free. Yes, I know that word "free" is hard to deal with, but trust me, it will pay off.
Lastly, always surround yourself with people who believe in you and your cause.
To learn more about Evin Schwartz and the work he does, visit the Campus Socialite Media website.