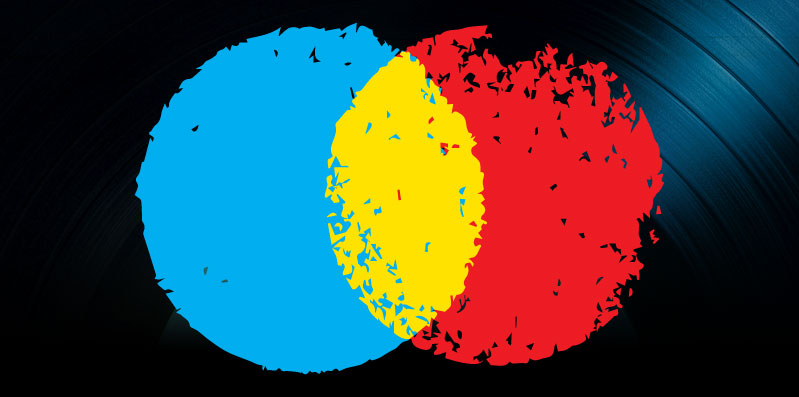 Turning Your Live Shows into a Music Career
Sarah Weiss is the marketing and promotions guru for The Bowery Presents, a live music company that owns and operates five venues in the New York City/Tri-State area, including Mercury Lounge, Bowery Ballroom, Terminal 5, Music Hall of Williamsburg and the Wellmont Theater in Montclair, NJ. The company also co-promotes a variety of shows for several other large New York City venues, including Madison Square Garden and Radio City Music Hall.
I recently spoke with Sarah about how she got started in the music business and what her role as a marketing and promotions executive at a live music organization entails. She also shared some advice for musicians looking to market their shows and achieve longevity in the music business.
Musician Coaching:
Thanks for taking some time to talk to me. How did you get into the music business?
SW:
When I was at NYU, the first thing I signed up to do was the join the Program Board. I had friends at other schools that had told me about it, and I thought it would be a really fun thing to do. Through that, I got an internship at Irving Plaza, which turned into a job. And that job led me to working at the company that is now called Live Nation. I was working for the club and comedy booking department there. Then I did a brief stint in D.C. working for Clear Channel – it was still called Clear Channel there – out of the Nissan Pavilion (Now called Jiffy Lube Live). I eventually went back to New York to be with The Bowery Presents, where I started as one of the talent buyers and then decided I wanted to switch to marketing as the company grew.
Musician Coaching:
Can you tell me what your job at The Bowery Presents entails?
SW:
I do a lot of the media planning for the New York shows, mostly Terminal 5 events because that venue is pretty large. But I also work a lot with Webster Hall. And when we have shows at some of the larger theaters, I help with coordinating the event marketing with the artists' teams and getting the right promotional tools in place as well as the ad spends. I help them find the best way to reach all their fans.
Musician Coaching:
And you do all the marketing for shows at Mercury too?
SW:
I work with Mercury Lounge and Bowery to some degree. But both venues are so well established that they tend to run themselves. With the tools we have in place, I don't have to do too much extra promotion around there. But sometimes I have to do some radio promotion tasks if they radio stations have jumped on board with an artist early in their career.
Musician Coaching:
I want to talk a little bit about what bands that are at a stage in their careers where they have little to no radio and promotional support should be doing. As someone who did booking and came up through the system, your expertise is career wide and spans beyond simply marketing and promotion. What are things that artists can do as they are just developing to make working with the marketing department or the promoter or the club owner easier and make sure fans come to their shows?
SW:
I think the easiest and simplest thing is to have a website and at least one social networking page. People are still going to Myspace for music, and it's good to have information up there – or wherever you choose to house our information – including some tracks and some concert dates. And also, make sure whatever you have is as current as possible.
The other thing that's really key is that if you have photos and bios you've put together for yourself, make sure you send them over to whoever put the show together for you, so the information for the show is current with what's going on with your band. It's only a few pieces, but the more correct and up-to-date the information is, the better it serves you, and the more you will attract the attention of someone who is really familiar with the venue and used to seeing good bands there. So they will go to the venue to see a band, even if they don't know the band, because they know the venue typically has good shows. They'll also look at the Myspace page and say, "I like the headlining band, but maybe I'll get to that show early."
Musician Coaching:
Are those tasks often neglected by artists?
SW:
That's what I've found. It's kind of amazing. We definitely use a lot of our interns' time going through artists' websites and pages and seeing nothing about the show on these pages. We often have to say, "Hey, we've had your show announced for a long time on our site. Can you do the same on your site?"
Musician Coaching:
You'd think that would be very obvious.
SW:
It should be. But it's something that is time consuming, and not every artist or band has devoted someone to be on top of that all the time.
Musician Coaching:
If you are an artist and you get something booked with a new promoter – say, you guys – should you reach out to those people and request a list of press contacts? What are some other offline things artists can do?
SW:
That's definitely a great thing to do. If the venue isn't doing their own press solicitations for you, most of them will have their own contacts for the artists to set up some interviews or previews or something to get exposed. There are so many media outlets. New York City is great, because there are so many media outlets that a lot of times they're covering everything from the smallest band to the biggest band; everyone can get a little love out there. Most other cities and most other venues also have resources to help you, or they will do the solicitation themselves. If the artist is willing to put in the time to actually give an interview or do something else significant, it's worth it.
Musician Coaching:
Have you run across anything in the last couple years that was unique – in terms of a band finding a unique way to promote a show – that you would recommend to other artists?
SW:
The first couple times I really saw people doing some interesting stuff they used social networking. And I think social networking is still really cool. The key thing is figuring out the difference between berating your fans and providing teasers and other information to keep them hanging on with bated breath and interested in what you're going to do next. And it can always be something that can be a little different and unique to each artist. There's not necessarily a pattern or a template you can use, but there are definitely ways artists have used social media to really get people to pay attention to what they're doing. There are ways to use it and have your fans be continuously energized about what's going on. They'll want to spend more time following what you're doing.
Musician Coaching:
So, one last question. You've had about a 15-year career in the music business. In your opinion, what has separated the artists that have succeeded and built sustainable businesses for themselves from the ones that fell by the wayside?
SW:
I wish there was a simple answer to that. Some people have managed to maintain amazingly sustainable careers, despite following what I think is an odd business model or being really disorganized. Definitely one of the things I think keeps artists going for the longest is a strong live show. It's something that even if the album is bad, people will say, "You know what? I still really love seeing them in concert. And I know they'll play all these other songs that I really like." It's like when bands first do a live album, and it's a small thing. But then they come back and do a 35th Anniversary version, and it's much bigger. Fans will say, "I'm going to check that out. That's where I fell in love with this guy." I think the live show is the place where more longevity can exist.
To learn more about Sarah Weiss and the live shows she markets and promotes, please visit The Bowery Presents website.