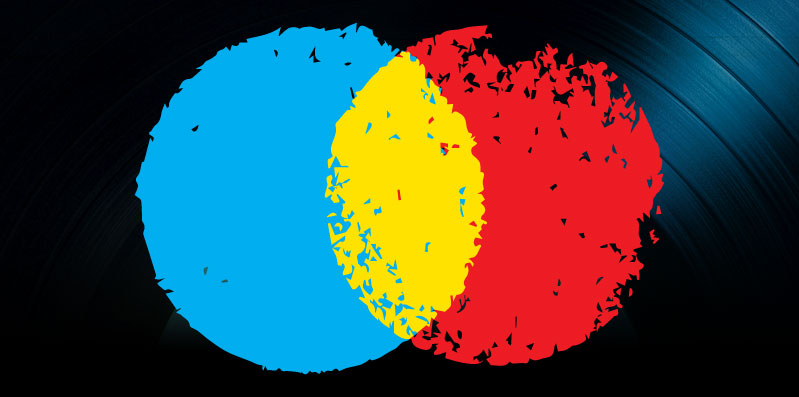 The Best of Music Consultant 2015
In celebration of the last hours of 2015, we are highlighting some of the articles and interviews featured on the Music Consultant blog this past year. We selected the interviews below because they were some of the most shared on social media sites and the Web, and because they touch on some of the important issues artists and other industry professionals need to focus on as they build solid careers in music.
Advice from a Well-Rounded Music Manager
In January, we spoke with music manager R. Wayne Martin. He is the founder of Martin Artist Management, a boutique artist management firm based in New York City. During his over three decades in the music industry, Wayne has been a major music label representative, an indie music label executive, a music licensing executive, an independent consultant, speaker and educator. He cut his industry teeth inside Warner Bros Records, CBS Records and Sony Music Distribution, where he worked with superstar performers including Dolly Parton, Tammy Wynette, George Jones, Mariah Carey, Billy Joel and Celine Dion while winning awards for marketing, promotion, publicity, artist development and sales. After leaving the major label system, he went on to become senior vice president at independent labels Shanachie Entertainment and Knitting Factory, where he honed his label operations skills while working with the music of artists like Huey Lewis and Curtis Mayfield. Hungry to learn more about music publishing, he was hired as a vice president inside the Harry Fox Agency (HFA), the licensing division of the National Music Publishers Association (NMPA), where he was responsible for managing the day-to-day relationships with the company's over 28,000 clients. Wayne has also consulted artists and entrepreneurs on marketing and careers and is a member of an advisory group for the Music Performance Trust Fund. He has been featured as a music business expert in trade publications such as Billboard and Radio & Records as well as newspapers including theWall Street Journal Europe and the Chicago Tribune. Wayne has also given lectures and been on panels for a variety of music industry conventions and festivals and was assistant professor at New York University for a decade, where he taught courses designed for aspiring music industry professionals on the global marketing of songs, artists and recordings. He launched Martin Artist Management in January of 2013.
Wayne talked about some of the expectations artists should have about "success" in today's industry:
"As an artist, at the very least, you need to know what you want to get out of your career. If you want fame and fortune and someone to shake a cigar at you and throw you a three-page contract as you walk off stage, that's definitely not something I am going to offer as a manager. The reality is, as a manager, I can be strategic and bring some thought and wisdom to the table and give an artist some contacts, but I just can't bring magic. I've told artists, "I can't make you work your ass off. It's your ass, and you have to move it. And if you move yours, and I move mine, maybe we'll get you a real career as a recording artist." That doesn't mean getting fame and fortune; that means being a working musician first and foremost. And on the remote chance that a huge record advance or a great synch deal and some fame and fortune is a byproduct, everybody wins. But if an artist doesn't get that, a career as a working musician is great too."
He also shared some advice for artists who are looking to educate themselves on the business side of music in order to find able partners to help them build enduring careers:
"I would encourage anyone who has not interned to take an internship and work for free. But I would also add a caveat to that: If you take on an internship that is about making copies and fetching coffee, where you're expected to assimilate organically and absorb everything that goes on around you on your own and somehow end up more prepared for your career than you were before, you have to realize that's not a reasonable situation. Someone needs to take you under their wing … Look for a mentor."
He added, "If you don't understand the business you're entering to some degree and can't have a conversation about it, you need to learn. It's OK to call your manager and say, 'The booking agent just called, and I don't understand what he meant when he said we have a hold in Sacramento.' You don't have to know all the terminology. But when someone is talking about [a current event in the music industry], and you can't at least make a contribution to a conversation about that with your manager and someone else over dinner, you're doing yourself a huge disservice. If you want to be a working artist, you have to stay informed."
Building an Audience on SoundCloud
In April, Budi Voogt shared some insights with us about the ins and outs of SoundCloud. Budi is a serial entrepreneur and the co-founder of Heroic. He is also the author of The SoundCloud Bible, a comprehensive guide for artists about effectively using the SoundCloud audio distribution platform. At just 19, he co-founded the music management agency Heroes Management, which was later consolidated into Heroic Recordings, a record label and artist agency that promotes electronic dance music and represents 15-plus acts including San Holo, Ark Patrol and Ducked Ape. This past year, they launched Heroic Audio, their audio production division, offering custom audio, post production, mixing and mastering services.
Budi talked about how artists can build an audience on SoundCloud:
"SoundCloud was originally started to provide a medium for easier collaboration between electronic musicians. It was for kids using their computers to create and improve loops and tracks. But it has grown so quickly and has really gone beyond electronic music …But now it's been opened up to not only rock and pop, but also podcasters and interviewers … My perspective on building an audience on SoundCloud has changed over time, which is why I've already put out a second edition to The SoundCloud Bible. When the platform was new, you could definitely strategically follow people. And there was a sizable percentage of people who would follow you back after checking you out if your music and message applied to them … What I am becoming convinced of now is that your content has to really speak for itself. Building a following takes a lot more than just using simple following tactics to build an audience. I would say that the foundation for artists is branding their product properly and then making sure to push it out to the right groups of listeners and interact with the right artists so that they organically get exposure in the markets where their music will be favored."
He also offered up some best practices for artists looking to attract an engaged audience on the platform:
"I think the most helpful advice is the most straightforward. On SoundCloud, just as on any other platform, you want to make sure you are presenting a consistent, uniform brand; don't use 17 different pieces of artwork or designs … You should also use instructive track titles – titles that include the name of the song and the artist's name … Other straightforward advice would be put personal details in your description and add your website and all your other social media links so people can see who you are beyond SoundCloud. What I typically suggest when consulting a label or an artist about social media is that they mirror all their content across all platforms. In other words, if you have five tracks up on YouTube, you should have those same five tracks up on SoundCloud."
In April, we talked to Dave Cool, the Director of Artist Relations at Bandzoogle, a band website platform for musicians. Dave got his start in music as a drummer playing for his dad's rock cover band. Throughout his career, he has played in various rock/punk/hardcore bands in the Montreal music scene – with whom he signed a few record deals and played hundreds of shows – run a record label and recorded and produced bands. He also made a film called What is INDIE? A Look into the World of Independent Musicians, which documented the experience of being an indie artist in the music industry through the eyes of 20 artists and a few leading music industry experts. And he co-wrote a guide for singer/songwriters called Your Successful CD Release with Peter Spellman, Director of Career Development at the Berklee College of Music. Prior to accepting his position at Bandzoogle, he worked as Program Director for the St-Ambroise Center and St-Ambroise Terrace, programming over 500 events and helping give away over $15,000 to indie artists through bursary programs. Additionally, he served as the Director of Member Services for the Canadian Independent Recording Artists' Association (CIRAA), helping launch the Groundbreaker Grant Program, which gives $2,000 to indie artists across Canada each month.
Dave detailed some online and offline marketing strategies that work for artists releasing music in the current climate:
"Besides having great music to start with, I think the most important thing would be to really know who you are as an artist, to know what your brand is. Then hire the right team of creative people to help you express that, be it photographers, graphic designers, a publicist, etc. … You also have to know what your unique story is, and figure out creative ways to share that story, starting with the recording of your album. Of course, the marketing of your new album can and should start from the very beginning, when you're writing songs and going into the studio. And fans want to feel like they're an active part of your career, so there's no better way of doing that than by giving them a glimpse into your creative process …Then, it comes down to planning as much content as you can for blogging, videos, social media, etc. If you can map out some key content strategies in advance, it will make the stress of when the album comes out a bit less overwhelming, especially if you'll be touring, as you'll have a solid foundation of fresh content that will act as pillars for your marketing efforts."
And Dave shared some valuable advice about how bands can have conversations with their fans through websites and social media platforms:
"I think the key to successfully engaging with your fans is, knowing who you are as an artist, what your unique story is and what your passions are. Once you figure that out, you'll attract like-minded people, which will make that dialogue much easier … You also have to really get to know your fans. What content is resonating with them? Blog posts? Tweets? Photos? Videos? It takes some time, but at first you'll likely have to try a little bit of everything to see what you enjoy and what your fans enjoy engaging with. Some artists love writing blog posts, others hate it and prefer posting photos or videos. Some artists are great using Facebook, others prefer Twitter. I don't think there's a right or wrong approach, as long as you're actively engaging your fans in some meaningful way on a consistent basis. The key is to never leave your fans hanging. If they email you, email back. If they leave a comment on Facebook, respond, or at least "Like" the comment. If they ask a question on Twitter, answer it. It has really become part of the job description for artists to interact with their fans, and since they now have access to an unlimited amount of music, if you leave them hanging, chances are, they'll just go find an artist that won't."
In October, we had a conversation with Jim Patterson, Chief Product Officer at BandPage. Founded by J Sider, BandPage is a fully-featured application that helps musicians manage their music, tour dates, photos, bio and videos across their entire online presence including Facebook, websites and blogs. At BandPage, Jim is responsible for leading roadmap planning, product design, software development, data science and technical operations. Previously, Jim was Group Product Manager at Google for five years and at YouTube for three years. As Chief Product Officer of eHarmony, he led product management, design, and data science teams. Earlier in his career, Jim led the product team at Macrovision (now Rovi) as Senior Director of Worldwide Product Management and later Senior Director of Business Development/Corp Strategy. He was Senior Director of Global Product Management at Overture (acquired by Yahoo!), and Senior Director of Product Management at Placeware (acquired by Microsoft).
Jim discussed why BandPage is a solid revenue-building tool for artists in the current industry:
"Previously, artists made a living by recording their music and selling their recordings. Now they stream their music, often generating significantly less revenue in the process. So, for many artists, the business of being a musician has become one of more-or-less give away your music almost for free, build a brand, build a passionate following, build a fan base–and then monetize that fan base in other ways, by touring, selling merchandise, offering backstage VIP experiences and house concerts, etc. It is an indirect revenue model, and BandPage is a powerful tool for driving revenue under these circumstances."
Jim also shared some insight into how artists can grow their fan base and make the most out of their online and offline channels:
"Artists and managers are spending a ton of effort curating their socials and merchandising their official websites. However, fans are spending relatively little time engaging with artists on social networks and official artist websites. Instead, fans are 100 times more engaged with an artist's music and brand on the streaming music services like Spotify and Pandora, and on video streaming services like YouTube and Vevo, and on other music related apps like Shazam. That's where the fan engagement is, so that's where artists and managers need to be focusing more of their marketing and merchandising attention. That's where they should be promoting their shows and selling their VIP experiences and actively managing their brands and messaging their fans … I left YouTube a few years ago, so I can no longer speak authoritatively about YouTube's inner workings, but I know that there have always been a lot of people at YouTube who care deeply, passionately and authentically about music and art in general, and about empowering creators and helping them get paid, and I know that this is still true. I personally believe that YouTube has been net hugely positive for music and for musicians, but I also think there is so much more upside potential for YouTube to help musicians build genuine businesses around their music and support their art."