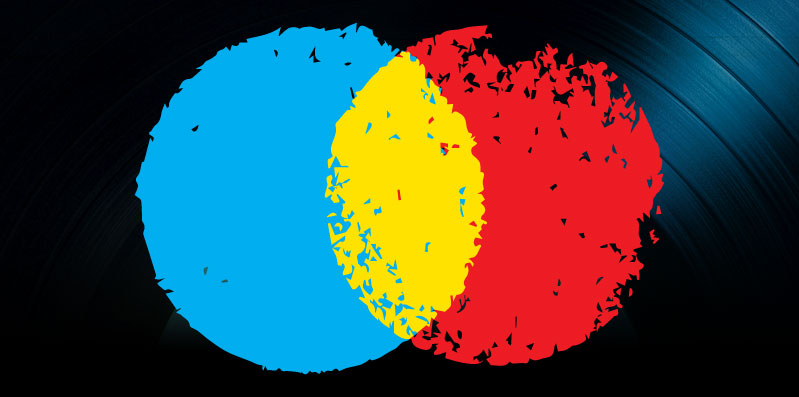 The Best of Music Consultant 2014
To celebrate the final moments of 2014, we wanted to highlight some of the notable articles and interviews featured on the Music Consultant (which was, of course, earlier in the year still known as Musician Coaching!) blog this past year. We selected the interviews listed below not only because they were some of the most shared on social media sites and the Web in general, but also because they touched on some of the most important issues we believe artists and others making their way in the music business should be focusing on as they build their careers.
Will Social Media Become Pay to Play?
In February, we spoke with owner and head of media Gino Sesto and account manager Pedram Nikfarjam at DASH TWO, Inc. This Los-Angeles-based media-buying agency offers creative TV, online, radio, print and outdoor advertising and specializes in the music, fashion and film industries. After working on marketing at record labels, Gino developed an interest in negotiating media deals and, after several agency jobs, started DASH TWO. As head of the media department at DASH TWO, Gino refines the science behind the company's advertising techniques and finds new ways deliver campaigns effectively and efficiently. Pedram studied business and got his bachelors in science at the University of California, Riverside and joined the DASH TWO team in August, 2012. He opened his own business, which he still continues to manage on the side while making sure DASH TWO's online campaigns run smoothly and that advertising campaign objectives are met.
This was the second time we interviewed Gino. With so many changes happening on Facebook and other social media sites, we decided to talk to also bring in Pedram for some additional insight into the rapidly-changing world of online advertising.
The duo talked about how the Facebook algorithm is changing, and how it could affect artists' use of Facebook in the future. Gino said, ""The new algorithm … on Facebook … makes it so that unless you're paying, it'll be a lot harder for your organic posts to get in front of people … There is a Princeton study … saying that Facebook will lose about 80% of its user base by 2017, which is quite a controversial statement. There's also this other Facebook study that said what has killed social media, historically, is when a platform has become too big to sustain itself. Facebook is looking for different ways to generate their ad revenue while keeping their audience engaged and involved in the platform. The decrease in number of organic posts on people's newsfeed might actually push people away- after all, what else do you use Facebook for but to keep in touch with friends? So, while the new model is definitely great for Facebook's business model, it could greatly affect the amount of active users they have."
Gino and Pedram also talked about the types of content that will get musicians the most attention across social media sites. Gino explained, ""Pictures and videos often do really well. Both types of content are worth a thousand words. Also, I've found that check-ins at places with pictures show up more frequently than other types of posts. If I just check in, no one cares … but if I check in with an accompanying photo, people will stop to look. Images are becoming very important to social media. The same thing applies to Twitter. If you just tweet text, it doesn't get noticed as often as if you include a photo. There's a reason sites like Instagram, Tumblr and Pinterest have grown so much … As social media becomes more cluttered, no one has time to read. Now it feels like 140 characters are almost too much."
And Pedram shared how he has seen online advertising change with shifts in social media: "We're doing more and more with YouTube TrueView video ads. It's different than pre-roll in that you pay people to watch your video. It can be a commercial or a full-length video. After 30 seconds, you get charged. So, if they only watch the first 29 seconds, they don't pay. But if your video is you will get charged only 29-seconds long, then. It runs like a pre-roll ad on YouTube, but has the 'skip ad' feature you see … TrueView also shows up in Internet searches … The whole point of TrueView is to build your online YouTube channel résumé. You throw your videos out there to get more views and more subscribers. Pre-roll is different, because it is designed to direct people to a point of purchase on iTunes, etc. TrueView helps bands get their name out there and build a fan base."
In March, we had a conversation with Mark Bryan, a songwriter as well as founding member and guitar player for the multi-platinum band Hootie & the Blowfish. In 2009, Mark founded Chucktown Music Group, a boutique music company focused on producing and releasing music in innovative ways while helping local and regional acts get exposure.
Mark shared some tips about what he believes artists need to do in order to make a real living in the current industry based on his own experiences building a successful music career: "… Artists need to tour, first and foremost. I think if you can establish yourself as a live act with a solid set of music, you can start to make a living right there. Then it's about finding the right market or markets to be able to continue to do it … It's funny that the same model is still in place. If you talk to any A&R person at a label now, they are still looking for bands that have already established themselves on their own at that level. [Hootie & the Blowfish went out and toured as much as we could …
But, regardless of whether we're talking about getting signed or not … as an artist, I think the way to [establish a real career as a musician in the music industry] is just to make sure you have that live show you can count on and that is making people come back to see you. That way, if nothing else happens, you have that foundation as your bread and butter."
Mark also offered up some advice for new and emerging artists that want to stay true to their passion for making music and navigate the business side of the industry: "Stay true to the music. I know that sounds sort of cliché. But if this passion that you have for music is what got you into it and to whatever level you're at – making a recording or releasing a recording – then stay true to that passion in all the decisions you make, regardless of whether those decisions are about touring, signing a record deal or digitally distributing your music. You have to keep the core of it about what got you there in the first place. It's so easy to lose sight of that once you start getting involved in the business side of the industry. This advice applies to artists and managers, because a manager would not have become involved in music if they were not passionate about it. For everybody, it's about staying true to that initial passion that got them going with it and keeping that fire burning. Because, once things get tricky down the road, that passion is this great thing that you can always go back to. It feels good on the inside, and you wonder, 'Why didn't I just think about this in the first place?'"
In May, we chatted with Trevor Gale, who is the Senior Vice President of Writer/Publisher Relations at the 80-year-old U.S.-based performance rights organization (PRO) SESAC. Trevor got his start in music as a session drummer in New York City and recorded and toured with superstars Whitney Houston, Aretha Franklin, Vanessa Williams, Run-D.M.C and a variety of other artists. He also headed his own music production company and was a successful record producer and songwriter before coming to SESAC in 1996. As Senior Vice President, Trevor is responsible for overseeing the entire SESAC writer/publisher relations staff, and the signing and development of songwriters and publishers in all genres including pop, urban, country, rock, jazz, alternative and Latin. SESAC represents renowned songwriters such as Bob Dylan, Neil Diamond, Hillary Scott of Lady Antebellum, Mumford & Sons, Avett Brothers, Nate "Danja" Hills, Swizz Beatz, Jerry Cantrell of Alice In Chains and Rico Love.
Trevor talked about what it takes to be a successful musician and songwriter in the current climate: ""… What I always encourage people to do now is to, first of all, prepare yourself, because when you have that moment when someone says, "Be there tomorrow at 6:00, and we'll see," and that person is a total badass, you have to find a way to be a badass too.
Secondly, you have to network and try to be positive and likeable. Sometimes people are edgy, disgruntled, uncool and selfish. They might be good players, but others will think twice about offering these types of people opportunities … People should feel good when they see you. There should be a positive energy around you. That might not sound too technical, but when you think about it, in an ultra-competitive landscape, you want to be the one that people like.
I [also] encourage musicians and artists to open themselves up to music, because we live in a world and work in an industry that likes to segregate and categorize things, but at the same time, great music is great music. So, you need to open your ears and minds to art, because that's what music really is. You need to understand and hear what other people are doing. Being that open can open a lot of doors for you. It can give you the opportunity to work with people who you would not necessarily expect you could work with. If you do get certain opportunities, the musical platform is not strange to you, and you're not uncomfortable. For example, when you're listening to Led Zeppelin albums right next to Kool and the Gang albums or Yes and Carlos Santana, you can fit right into any environment."
Trevor also explained some of the finer points of music publishing and shared some tips for artists looking to responsibly manage their rights: "The technical side of how artists actually earn money once they've written songs that get performed publicly on the radio, the Internet, on television and as part of live performances is incredibly important … It's really important for artists to learn to take care of their business. A lot of musicians say they are in the music business but then don't do any actual business. For example, many are confused when I ask them if they registered their songs, or tell them that it's a problem they didn't tell me that they moved five times. All of these details will prevent them from getting the checks that they are eagerly awaiting.
So, as an artist, you have to take care of business. You have to know what your percentages are by sitting down with everyone you've collaborated with. And you have to formalize your publishing company/entity and understand exactly what that means. You also have to have an aerial view of how your business works. For instance, if you wrote ten-percent of a song that gets on the chart for two weeks, that doesn't mean you're going to make $700,000. If you are on a label, your record may get dropped. That's why you can't be in a situation where you are maxing out your credit cards the second one song starts getting some airplay.
Musicians need to understand exactly how everything works, and that six-percent of a song that the record company promoted for two weeks at radio is not going to bring them millions of dollars. They need to understand all the nuances."
In August, we spoke with Brad Roberts, the three-time Grammy-nominated, ten-time platinum-selling lead singer/songwriter of the folk-rock band The Crash Test Dummies. Brad got his start in music after earning a bachelor's degree with honours from University of Winnipeg in 1986, when he began performing in a house band for the Blue Note Café under the name Bad Brad Roberts and the St. James Rhythm Pigs, the band that eventually became The Crash Test Dummies. He began writing his own songs and introducing them to the rest of the group. He wrote "Superman's Song," The Crash Test Dummies' first hit, after attending a songwriters' workshop with Lyle Lovett at the Winnipeg Folk Festival. Soon after, demos of his original material led to record deal options, which resulted in The Crash Test Dummies' debut album The Ghosts that Haunt Me, which sold over 400,000 copies in Canada and garnered a 1991 Juno Award for Group of the Year. Brad's second album, God Shuffled His Feet gained international acclaim, selling six million copies and leading to three Grammy Award nominations in 1994. Since 1992, the band has been nominated for eleven Junos. Now an independent artist, Brad continues to write, record and release his own material.
He explained how he has navigated the shift from major label artist to independent artist: "I continue to enjoy writing and recording music, but I don't do it on the scale I did it before. But I think the reason I'm still at it today is that I was first and foremost a songwriter. I wasn't just a singer or an instrumentalist. I think because I was very serious about that, it had real legs. I had the leisure of being able to make 12 records after having those two successful one, though none of them ever duplicated the success of the second record. And certainly when the music industry started falling apart because of file sharing and the Internet, things got challenging, but that was the case for everybody.
If I knew what I know now, I would've never even started, because I would've been so worried knowing what might happen to me. You're asking about giving myself advice about how to handle things, and there's just no way of handling stuff that insane. You had to survive it more than handle it … My manager helped a lot. I had a very good manager and also a very good agent."
Brad also presented a few tips for artists trying to "make it" in music: "All you can do is be true to yourself and not listen to people who want to tell you what to do, because usually they don't know what they're talking about. Unless you're co-writing with other artists or learning from your peers, I would say you have to listen to your heart and pursue what you think is good. If you're lucky enough to make some recordings and play a handful of gigs, count that as a huge success, because most people don't get anywhere. Even back in the days where we were signed, there was no guarantee that just because you were signed to a great big label you would sell any records … Most importantly, don't try and write what you think people will like; write what you will like."
Diversifying Your Musical Skillset
Earlier in December, Los Angeles-based guitarist, singer and songwriter David Ryan Harris shared some of his career experiences. Raised in Atlanta, he got his official start in the music business as the lead singer of the hard rock group Follow For Now, which was signed to Chrysalis Records and released a self-titled album in 1991 before disbanding. In the late 1990s, he put out his debut solo album on Columbia Records, then went on to form Brand New Immortals with Johnny Colt of The Black Crowes in the early 2000s. Since then, David has performed and recorded with, written for or produced many successful artists including Dave Matthews Band, John Mayer, Santana, Marc Broussard and India.Arie all while continuing to play his own music. He is currently putting together his next solo album and playing shows throughout Los Angeles and beyond.
David explained why diversifying his work has helped him thrive in the ever-changing music industry: "I don't do a lot of self-promotion, so I've been incredibly lucky to get the opportunities I've had. If I am playing behind someone, I know it's not my gig and that I am there to support them. I try to have really big ears when it comes to being a sideman. Of course, I step up when it's my turn to be in the spotlight.
I don't think I could survive financially on any one part of my career, so it's been really great to do so many different things: be a sideman; produce a record; write a song for another artist or for a movie. And then I get to go and play shows for myself. It keeps my life really interesting and keeps the lights on."
David also revealed what he believes is the most important quality a successful musician has and how that leads to a long, fulfilling career: "My #1 piece of advice for anyone is that you need to make sure people like to be around you. I'm not the best singer, guitar player or songwriter, but people like to be around me. When I talk to young artists, I say, 'Show up on time, be a likeable person and know that it's not about you.' That philosophy has served me very well in all aspects of my career.
Interestingly enough, when it comes to being an artist, I think the industry tends to favor people who do the opposite of that: They show up late and think everything is about them: typical rock star behavior. I'm the opposite of that, and I feel that has contributed to me getting work. I'm not saying I'm not talented, but I do want to work.
I've experienced putting bands together, and I would always want to get the best player. But sometimes you get the best players together, and there's no chemistry. You often have to hang out with them for 23 hours straight before you play a show, so as a musician, you need to be someone other people want to hang out with for those 23 hours. There have been people I've called to play sessions because I just really love hanging out with them. And of course, they can play what I want them to play, but mostly, they are just fun to be around. There are already enough people in this industry that you have to be around but might not like."