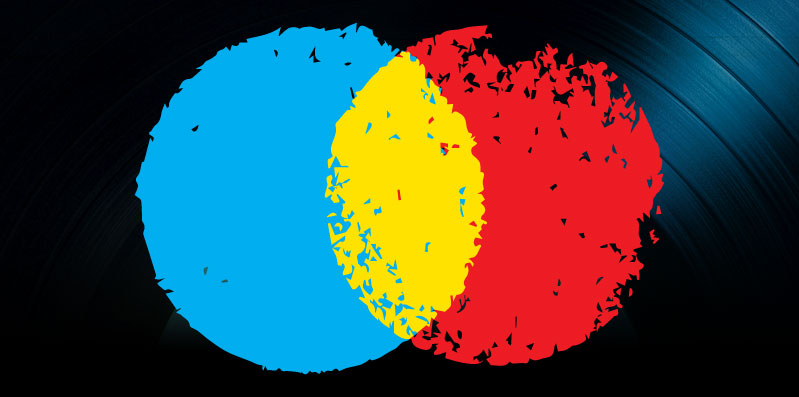 The Best of Musician Coaching 2011
To mark the end of the year, I wanted to put together a post highlighting some of the notable articles and interviews that have been featured on the Musician Coaching site in 2011. I chose the "Best of" listed below not only because they were some of the most shared on social media sites and the Web in general, but also because they covered some of the most important issues I feel artists and others getting into the music industry should be focusing on as they build their careers.
Your Email is an Unwelcome French Kiss from an Ugly Stranger
Are your emails to industry executives being returned? As I discussed in this article about music marketing from mid April, your attempts to reach out could be met with silence because you're making the following common five mistakes:
You're writing a form letter. You may be able to get your message out to hundreds or even thousands of people. But if people feel like you are sending them a form letter about a specific need or a desired business relationship, then it's over. No one likes to feel like they are just a name on a list. It is perfectly acceptable to cut and paste part of a letter to a certain type of executive, but at least take the time to customize the first few sentences and address them by name. Also, let the person you are contacting know specifically why you are contacting them. What makes you think you are a good fit for what they do and why?
You're presenting yourself poorly. This is so common it boggles the mind. I often get emails from people in which their names are not obvious from the email address and not included in the "from" field by their email program. On top of that, they don't bother to introduce themselves or put any kind of signature indicating who they are or where they are from. Other ways people present poorly include using bad grammar and spelling and saying, "I have talent," thinking that in and of itself is a major selling point (and the main reason the person on the other end should respond).
You're not doing your research. You can much more easily begin a personal relationship with someone when you have specifics about their job function and their professional history. With blogs, LinkedIn and any of the other resources available online these days there is no excuse not to have a good understanding of what people have done in the past and on which projects they have worked. Knowing these things can go a long way in adding a personal touch to the email you are sending someone.
You have unreasonable expectations. Bluntly asking for a huge favor, a contract, a partnership, a record deal or any other lasting business relationship from a stranger in a first email is inappropriate. I can't tell you how many emails I get without any information, background or even someone's name that say something to the effect of "Help! I am really talented and I need you to manage me." Take your time to get to know someone and what they do. Breaking the ice with an email never instantly leads to a partially executed contract on your doorstep. It's supposed to lead to building a relationship and getting someone to take you seriously enough to give your material their time and attention.
You haven't defined your goals. Vague emails are really hard to respond to. A very common request I get (and I'm sorry, I know I reference this a great deal) is about "getting to the next level." Do I understand in a general way what it means?  Sure. Do I know specifically what people mean by that and what they need or if I am a good fit for getting these people to said next level?  No, I don't have a clue. Before asking someone else for help, make sure that you have clearly defined your goals. Many people respond with knee-jerk responses like, "I want a publishing deal," or "I need a booking agent." It's important to break down these wants into what most people actually mean.  What people forget is that for every brilliant partnership, there are plenty of lousy ones. And many of the lousy ones result from people not taking the time to really think through their needs and desires.
Getting Covered by Music Blogs
Last spring, I talked to Fred Pessaro, a contributing editor at the popular New York City-based music blog BrooklynVegan. Originally from Washington, D.C., Fred got his start in the music industry as a fan of hardcore and punk music and started regularly attending local shows in his hometown at an early age. His interest in freelance writing and photography and his love for music brought him to New York City, where he began to write for and contribute photos to music publications including Fuse, Time Out and Decibel. He has been working with BrooklynVegan since 2007 and also does some booking in the New York City area.
In this interview, Fred was kind enough to share some "dos" and "don'ts" for artists that want to get covered in blogs and other publications. As he said, "I think if you're a young band today, the best thing you can do is put together a record and give it away for free. Let as many people hear it as possible. I think that's important on the recorded front and the live front. Any time someone asks you to play a show, you should take it. If you're a Twee band, and someone asks you to open for a metal band, play it anyway. If you're playing first on a 12-band bill at 3 p.m., play it anyway. At the end of the day, playing the show is important, whether there are five people there or 5,000 people there. But it's also important that your name is on a show, and your name is repeated as many times as it can be repeated. If I were a young band, I would play anywhere and everywhere as often as I could, and I would give away my music to anyone that would hear it. Also, maybe you can do something like print up t-shirts with a catchy design that someone might wear whether they liked your band or not. And sell them at cost. Basically, the more times someone sees your name, the easier it's going to be for them to recognize it down the road. It's the idea of conditioning. The more times you mention a name, the more the name will become a part of everyone's consciousness as opposed to 'just another band out there.'"
In August, I spoke with the legendary Art Munson, founder of Music Library Report, a comprehensive directory of music libraries and services for composers and songwriters designed to help them make educated decisions about choosing to which music libraries they should submit their work. With nearly five decades of playing, songwriting and producing experience, Art got his start in the music industry playing guitar with Dick Dale and the Deltones in the 1960s. He has done studio and live work with artists such as the Righteous Brothers, John Lennon, Billy Joel, Barbra Streisand and Paul Williams. In the 1980s he built and ran his own home recording studio where he worked with artists such as David Sandborn and Vonda Shepard. Just since early 2001, he has written hundreds pieces of music for production music libraries which have been placed in a variety of films and television shows. He and his wife Robin also run their own small record label, publishing and production company called Munsong Records.
Art shared his own story about getting into the music industry and also outlined some best practices for songwriters trying to choose which production libraries are the best fit for their work:  "Maybe the best thing I could say is, 'Write what you really love to write.' And there are some parameters to follow with library music. You should have editable music, so the music editor can make really clear edit points. It might be a nice, strong intro that's no more than four-bars long so you can get right into it. And I fight with that editable point too. Because I want to write songs that are musical and have a nice flow to them. And there's a place for that also. As I said, there are really no hard and fast rules. But I do try to pay attention to really strong edit points, so that music editor can get in and out cleanly."
5 Tips about Writing Your Own Band Bio
In late October, I featured a guest post by Julia L. Rogers in which she outlined 5 concrete elements that should go into a compelling artist bio. Julia helps me behind the scenes at MusicianCoaching.com and is a classically-trained musician, a published author and a contributing music writer at Bitch magazine. Julia plays out regularly in New York City in various original projects. She also writes about business strategy, social media and emerging technology for corporate clients ranging from the Huffington Post to American Express … and she can be hired to write artist and band bios through the site.
In "5 Tips about Writing Your Own Band Bio," Julia said, "If you want to be taken seriously as an artist, you have to have promotional material. And your bio is one of the most critical components – if not the most critical component of your press kit. (Sorry, but no one cares about your music if you can't introduce yourself properly.) Your bio represents your first opportunity to spark interest in someone who will be a champion for your music. Besides communicating essential information about you, a well-written bio portrays you as a professional that has some understanding of the business you're in – music. And when you take some time to thoughtfully craft it, you convey to your fans, to press, media and labels that you are serious about making music your career."
And her 5 tips for artists trying to put together an eye-catching bio were …
Clearly define your mission statement.
Skip birth and childhood.
Highlight personal stories and anecdotes.
Use your long-form bio sparingly.
Plan to update all your bios often.
Jonathan Mann, on Songwriting and YouTube
Prolific songwriter Jonathan Mann has been writing and recording one song per day since January 1, 2009 for his Song A Day project. For over 1,000 days, he has been posting a daily – usually humorous – song to YouTube that touches upon news and current events. A graduate of Bennington College in Vermont, Jonathan started playing guitar and writing songs when he was inspired by the music of Bob Dylan at age 12. Song A Day has earned him a great deal of press attention and brought him a number of interesting collaborative projects. He has appeared on The Rachel Maddow Show and has been commissioned to write songs for companies including Apple, TechCrunch, Dobly, ChaCha, Cisco, Microsoft, Groupon and AirBnB. Last spring, he used the crowdfunding site Kickstarter to raise $13,000, which funded his record Song A Day:  The Album.
A couple weeks ago, Jonathan was kind enough to tell me the story of how he first started playing music and provide some insight for other artists trying to stay inspired to write new music. He also discussed how people can leverage YouTube as well as other online (and offline!) tools in order to get their music heard, find opportunities for collaboration and build personal relationships with their fans:  "One of the biggest things I've observed regarding YouTube is that you have to collaborate. If you want to grow your audience, you find people that you like and that you respect from YouTube, and you reach out to them with a good idea, then collaborate with them and make something. That way, your audience gets to see them, and their audience gets to see you. I started making online video in 2005 right when YouTube started. And had I known that collaboration was one of the biggest tricks on that platform, maybe I would've done more of that."
When asked about time management/finding the time to write, Jonathan added, "…it's really just about commitment. You just have to commit to doing it. I would also encourage people to do a song a day … Just challenge yourself to do it for a month. Once you commit yourself to it, it just becomes part of your life … What you do when you do that is set yourself up to make great music. If you do that every day, just by sheer probability, something you make is going to be great."
Of course, I have more interviews and articles from some incredibly talented, knowledgeable folks coming up in 2012, so stay tuned. Happy New Year!