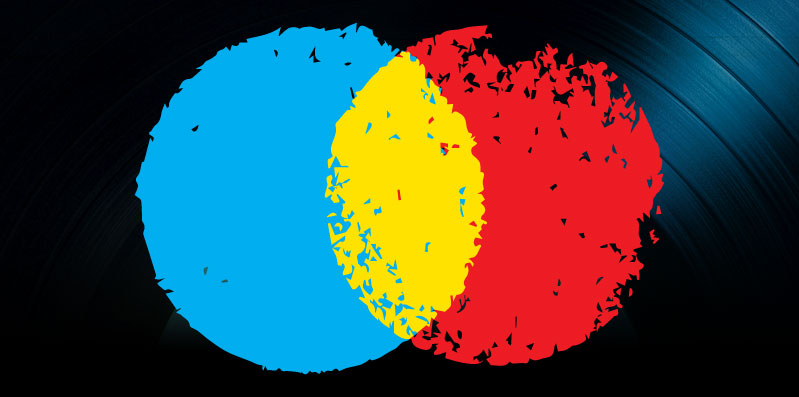 Networking and Collaboration
Beka Tischker is a music executive who handles producers and writers for Advanced Alternative Media (AAM) and an A&R consultant for Razor and Tie Entertainment. A lifelong music aficionado, Beka got her start in Nashville when she attended the music business program at Belmont University. Her first industry job was with legendary songwriter and producer Desmond Child's publishing company Deston Songs, where she quickly rose to the position of Creative Director. From there, she went onto work with manager Bob Doyle (Garth Brooks) in New York City.  She later went onto work in the membership department at BMI and as an A&R executive at Columbia Records. Responding to her lifelong dream of making records, Beka then accepted a position as the head of the A&R at the indie record label Razor and Tie Entertainment, a position which led to her also running the company's publishing arm. Most recently, she became a freelance executive.  She  continues to be an A&R consultant for Razor and Tie and has added major producer / writer management company AAM as a client as well. Throughout her career, she has worked on records with an eclectic mix of artists, including Angelique Kidjo, Richard Ashcroft, Dar Williams, Vanessa Carlton, Dave Barnes and even Alvin and the Chipmunks.
I had the privilege of sitting down with Beka to talk about her experiences in the music industry, how artists can grab the attention of A&R professionals and publishers and why collaboration and networking is critical for those that want to build successful careers in music.
Musician Coaching:
How did you get into the music business?
BT:
I've been a music fan my whole life. I grew up in the Midwest, and I never imagined in my wildest dreams I could do this for my job. The fact that I get to do it every day is still pretty exciting.
I ended up going to school in Nashville at Belmont University, and they had a music business program. I feel like that school just opened the doors. But then it was up to me to get in there and do a good job. I started off interning, and internships turned into jobs. My first major job was helping start the Nashville office of Deston Songs, which was Desmond Child's publishing company. I got to do that for a couple years. I started as an assistant, and after the first year, I found myself – through a random series of events – promoted to Creative Director. So, one day I was in the front answering phones, and the next day I was in the office with an intern and an assistant, which was very odd. We started this company from  nothing, so we built the catalogue and signed a bunch of writers. My goal was to get a cut for all the writers, and we ended up doing that. Having the ability to work with some of the best writers in the world – Desmond himself is incredible –  it was an amazing experience. He gave me my start, so I owe a lot to him.
After that, I knew I had to go to either New York or L.A. I took a trip to L.A. and loved it. And then I took a trip to New York and really loved it, so I thought, "Okay, this is when I need to move." While I was deciding how to get to New York permanently, I got hired by a guy named Bob Doyle, who has managed Garth Brooks' entire career and has a company called Major Bob. That seemed like a logical next step, because had just bought a brownstone in Midtown Manhattan, so part of the job was to go back and forth between Nashville and New York. It seemed like a good choice instead of jumping off and taking a big leap to move to New York when I didn't know anyone. This gave me the ability to go back and forth and start networking/making contacts and meeting the community. After a few years of doing that, it seemed to really pay off, because I got a phone call from friends I had met at BMI. They said, "Someone has left our department in Writer/Publisher, and we think you'd be the perfect person to come and replace that person. Why don't you come up and meet the boss?" I did that, and got hired at BMI in January 2004.
I was with BMI a couple years, and I connected with Steve Greenberg, who I had met when I worked with Desmond. He became the President of Columbia Records, and he said, "You should come over and be part of my team." I went to Columbia, which was an interesting experience. It was everything and more than most people said it would be. It was a great experience, and I met a lot of people. I was proud to be part of such an amazing label. But I got to see the corporate side of things, and I decided I wanted to go to a place where I could actually be hands on, and not just have a business card that said I was an A&R person. I wanted to actually make records and get some experience under my belt. My same friend who had been at BMI and made the call to come and join that company went to Razor and Tie and started their publishing company. He called and said something similar to what had said to me before, "Our A&R person just left, and they want to talk to you." I went in and interviewed for that job and got it. I became the head of A&R at Razor and Tie and have been there the last five years.
Musician Coaching:
Were you immediately the head of A&R, or did you work your way up?
BT:
I was de facto head of A&R, because I was the only A&R person. I was the head of  a department of one, myself. They hired someone else a year into that, and that was short lived. So, then I went back to being the head of myself and over the years got to hire a few more people. I had a scout and a guy who worked for me full-time in New York.
Musician Coaching:
And you've been fortunate enough to work with some great artists.
BT:
The number one thing about Razor and Tie is that they're great people that have been so good to me. I got to really make records, and that was awesome. They let me really grow into that position. I went in as an A&R person, but I eventually got to be head of publishing. I grew a lot in that and was able to really sign things and work on records for artists I didn't even sign. I got a lot of records under my belt, which is so valuable, and something that a lot of my friends at other companies still don't have. As an A&R person, you just cross your fingers and hope you get your chance up to bat. I got to actually get up to bat and swing a lot of times, and it was awesome.
Recently I changed my role there, and I've joined a company called Advanced Alternative Media (AAM), which is a management company. They manage producers, writers, artists. I'm going to work with their writers and then continue to consult with Razor and Tie and sign artists. I'm going to handle a lot of their writers and am going to do some work with Dr. Luke, who has a company called Prescription Songs. Because he's a client there, they also handle his business. So, I'll be working with those writers but also with all the other people on their roster. There's a guy in New York who does that, and then they need a West Coast person. So, I'm moving to L.A. in a few days.
Musician Coaching:
You have had creative roles where a lot of people have wanted to get your attention for a long time now. How do people get your attention?
BT:
Everyone says, "It's a relationship business," and that's very true. Most of the people come to me through someone I know, whether it's someone I met in the business, my parents; it depends. This is a big referral business, so a lot of times someone will call me and say they heard something. They get to know my taste and think I should have something on my radar. Other times it's just someone contacting me out of the blue, or someone at ASCAP or BMI giving me a call. It usually comes as a referral through someone I know. But ultimately, that's what gets your attention. But then the music has to be great.
Musician Coaching:
When I was at Atlantic and Elektra, my experience as an A&R person was that the vast majority of people that would approach me cold hadn't done their homework. Is that still the case?
BT:
Oh, yeah.  I get lots of spam emails and lots of people pitching things that are completely not right. With the amount of information that is out there on the internet, there's really no excuse to not have a good sense of what you're doing when you're approaching someone. I find a lot of people don't have their stuff together, or you can tell they have gotten an A&R directory and are just sending emails to each and every person. You start to be able to see sometimes that the font size or color is different on your name, and the rest is the same. I understand it's hard, but try to make it seem like it's a personal email. A lot of  times it feels like people are just spamming you.
Musician Coaching:
I never worked as a publisher. I certainly worked with a lot of publishers and artists, and I was involved with publishing deals. But more and more, people are realizing the power of co-writing, but don't really know what to do. It's a half-baked dream I often hear. They say, "I'd really like to write songs for other people." But that's the extent of their vision. You've certainly seen a lot of that, and have worked with Desmond Child, who is one of the ultimate co-writers for other people. What do successful co-writers have to do to get their name out there as songwriters and get songs placed?
BT:
I think knowing when to listen to other people and take constructive criticism, and when to just stand your ground is really important. Desmond has had hits for days. He's really one of the songwriting legends. And his pitch to an artist is unlike anything you've ever seen. He would go in and pitch songs he had completely finished. But he knows the key to a good song is to have that song really mean something to an artist. When I was working with him, he would say to an artist, "Is there a line in there you want to change? Is there anything that would make it more personal for you?" He would also say, "Here's the song. You can go and record it. You should feel lucky to have a song that has my name on it." But I think he recognizes the value and importance of a new artist. For example, Ricky Martin was really nothing, and then he had Livin' la Vida Loca, and it was just a massive song. Bon Jovi really wasn't co-writing much at the time. And then they went in and wrote You Give Love a Bad Name and Bad Medicine. When you're writing songs for other people, it's really not about you. It's about making a song hit an emotional chord with an artist, where they can deliver the song in a meaningful way. It's also about staying the course and standing your ground, knowing that you're in it for the long haul. It's not a sprint, it's a marathon. Sometimes it's happens quickly, but sometimes "overnight successes" have been at it for ten years. Most people we see as overnight successes have been at it for ten years or a handful of years. If this is what you want to do, you have to commit to doing it. You're going to get a lot of "No"s, even on the business side. It's the same on the business side as it is on the creative side. Everything is shrinking, and the business is changing. But if this is what you want to do, there will be no alternative for you. You have to have a thick skin and just do your thing.
Musician Coaching:
As a songwriter just starting out, what would you say the process is for getting your name out there, and how does this process differ from just promoting yourself as an artist?
BT:
The entire business is about relationships. So, co-write, meet people who work with other people. I think collaborating is great, because then you have two teams of people who work with you. Even if you were both unsigned and doing your own thing – so, if you have Writer A doing one thing and Writer B doing his/her own thing and both networking – you never know when something is going to hit or get to the next level. It's not necessarily all about collaborating. It's about networking: getting out there; meeting other people; getting your music heard. The more people that hear about you, the better. And I think that comes from networking and collaborating with others.
Musician Coaching:
What are your thoughts about this type of collaboration and networking for executives?
BT:
I think it's the same, except you're working on behalf of the clients. Anything to further the client is good. That client might be a songwriter, and you are helping them get the right collaborations and build and figure out where they are in their careers. Your job is to continue to challenge artists and get them with new people who may bring out new things in them. When you find that one the collaboration that really works, you focus on that.
It's the same with producing. A lot of producers these days are building teams and signing writers to themselves. Instead of having to do everything as one person, you have your team of people you work with to maximize your reach in a sense, whether it's Kevin Rudolph or Dr. Luke. These people are signing things to themselves – artists, writers, etc.; they're building their camps. These days, the more reach and the more control you have, the better it is. For example, Dr. Luke has built a really interesting business. I'm certainly not running things for him, but I'm lucky to be able to work with him and the guys that he works with. He's a really smart businessman who has built a very intelligent business. He really empowers those writers with which he works and puts them on his projects. A lot of times, companies are set up with the best of intentions by writers or producers signing people to themselves, and then instinct kicks in, and you pick certain things for yourself, and your writers get the leftovers. Luke hasn't done that at all. That's what's exciting about what he does.
I feel like there's a new model. Producers are controlling a lot today, because there's less development going on at the labels. I found even being at an indie, producers would pitch you stuff. But budgets are shrinking and development doesn't happen anymore, so you just wouldn't sign an artist and let him develop with a producer for a year. That wouldn't work. The second the contract was signed, the clock would start to tick. I feel like certain things have shifted, and the producers have a different role than they did before. You used to sign your artist and then bring in a producer. Now producers are developing projects and bringing them into labels. I think that's happening across the board, from the indies to the majors.
Musician Coaching:
Have you found also that there have been a lot more outside investors in the last few years that are getting things funded and developed?
BT:
I'm not sure. I know it exists, but it hasn't necessarily been anything I've encountered in my world yet, funnily enough. I do think it's happening. But to me, if some investor brought me something with someone attached to it that didn't know what he/she was doing, I probably wouldn't pay attention.
Musician Coaching:
Do you have any parting words of advice for artists?
BT:
I guess I would say, "Stay the course and don't get discouraged." It's not an easy road, but in my opinion, you have to decide if you are going to say "The glass is half full," or "The glass is half empty." I choose to say it's half full. This changing music climate is a way to figure out new opportunities. You have to look at it that way. We're not back in the Glory Days of the 1980s where everything was going from cassette to CD, and the business was very inflated. People were taking private jets. It was a different time then. Now, people want music more than ever, but you just have to figure out new ways to do things. People will always want music. We just have to figure out how to monetize it in a way where artists and their teams can still make a living from it.
To learn more about Beka's clients, Razor and Tie Entertainment and Advanced Alternative Media, please visit the official Razor and Tie and AAM websites.