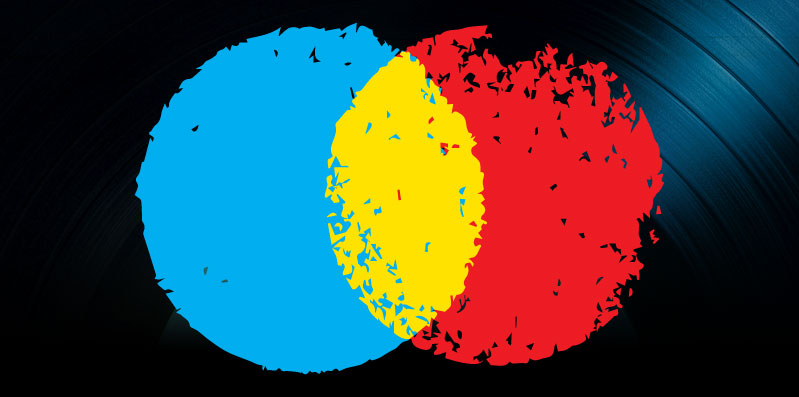 The Best of Music Consultant 2016
In celebration of the final days of 2016, we are sharing some of the articles and interviews featured on the Music Consultant blog this past year. Here are some highlights from the interviews that touched on some of the important issues artists and other industry professionals need to focus on as they build solid careers in music.
In January, we spoke with Thomas Ford, the Chief Marketing Officer of Soundrop, where he was in charge of all marketing and sales for Show.co, the company's flagship marketing toolkit for artists and labels. (Soundrop was acquired by CD Baby last month.)
Thomas talked about the importance of building playlists and why playlist conversion is important for artists and others trying to market their music and build long-lasting careers. He offered up some solid advice:
"I think the first rule is, try to drive as much traffic as you can to a playlist. If, for instance, you want to launch a track and get people listening to it in Spotify, you should put that track in a playlist and then drive traffic to the playlist itself. We see a lot of people that are marketing an album or a new track in Spotify and drive traffic just to the single or just to the track. If we think about this as a game of engagement or attention, you've got my attention: I've streamed the single."
" … If you want people to go beyond that and really engage, you need to drive people to a playlist so they can keep listening to music, and they will probably stream another one of your tracks a little further down in the list. Maybe they are going to absolutely love your playlist and your curation/taste in music. So, they're going to follow that playlist and keep in touch with you."
Songwriters and the New Music Business
In July, we talked to seasoned singer/songwriter Chris Barron, a Grammy nominee and the front man of the Spin Doctors.
Chris shared insights he picked up through his long career about the process of growing a fan base and the many challenges the Digital Age presents to musicians trying to thrive.
"A big rookie mistake people make is forgetting that you have to be entertaining."
"Sometimes, being really brooding and staring at your shoes is entertaining. And sometimes being really flamboyant is entertaining. You have to figure out what your audience wants. You can't figure out what works unless you go out and do it."
In September, we spoke with Dominic Pandiscia, CEO of PledgeMusic, the direct-to-fan platform that brings artists and fans together to share in the experience of music as it happens. Throughout his career, he has worked with He has worked with artists such as Gorillaz, Katy Perry, The Rolling Stones, Ben Harper, LCD Soundsystem, Massive Attack, Spice Girls, Thirty Seconds To Mars, Amos Lee and The Decemberists.
Dominic delivered some valuable advice for artists who want to succeed in the music business.
"Be extremely true to who you are. I think for certain artists, their comfort zone is in their mystique, as opposed to more engagement and access. That's OK if you understand how to position that in the right way."
"If who you are is a 'let it all hang out' artist and you want to have tons of engagement and be outspoken and provocative, that can work too, because that is true to who you are."
"The authenticity is the thing, whether you're prone to letting it all hang out or being mysterious. Fans will know what is real and if you're forcing it one way or another. The authenticity is what draws an artist and a fan together in an unbreakable way."
In November, we interviewed Paul Adams, a partner at the management company THREEE. He manages the careers of a select group of highly-talented producers, mixers songwriters and composers and has worked with acts like Duran Duran along with being an accomplished DJ in his own right.
Paul discussed how artist development, recording and producers' roles have changed during the past 20 years and how that affects what engineers and producers need to do in the modern music business.
"The most frustrating part for me about how the business has changed is that there was a creative element back then in what I do that doesn't really exist anymore."
"To be clear, I am truly not tied to the old ways and the old format. You can make amazing-sounding records digitally. You'd be hard-pressed to tell the difference between great records done on tape and great records done digitally. But the producers doing this really well are thinking about the layers of a recording … It is true, however, that certain roles in the recording process have become a lot more challenging in 2016."