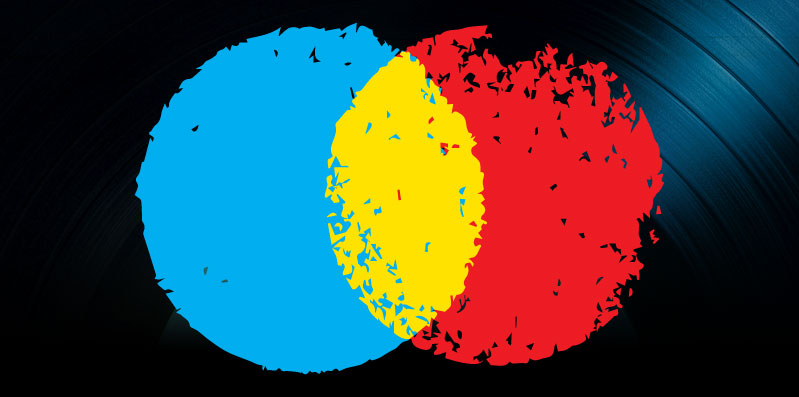 Great bands make great managers?
Or is it great managers make great bands?  Chicken and the egg I suppose.
As some of you recall I interviewed Emily White of Whitesmith Entertainment about music and management not too long ago. She had just started working with a group called Family of the Year. Granted Emily is a gifted manager and got the band in front of the right people but I thought it would be interesting for everyone to see the progress they have made in the last few weeks. They are doing some interesting things to tie in show attendance with their new release and some cool promotion ideas.  I won't tell if you decide to steal these ideas.
I suppose it might seem odd to interview a band that hasn't made it but when I speak to people who have followings they tend to speak more about maintenance than building…
From Emily @ Whitesmith:
The band is releasing their debut EP, Where's The Sun on their brand new imprint, Washashore, which will be available exclusively by donation on 9/22 at FamilyOfTheYear.Net and up on itunes/amazon via Tunecore, shortly after:
People who show up at the 9/16 Knitting Factory (LA) show will get an advance DL code for free (7:30 set time, fyi). The band also plays The Knitting Factory on 9/27.
After interest from various agents after playing only TWO shows, the band signed with Steve Ferguson at Paradigm on Wednesday. Steve immediately locked a support slot at The Troubadour (10/12) and The Great American Music Hall in San Fran (supporting World/Inferno Friendship Society) and is working on an East coast tour around CMJ.
The band will be playing the Whitesmith Entertainment/Indaba Music showcase at The Living Room at CMJ on 10.21 and Whitesmith/CASH Music party at Crash Mansion on 10.20.
To help fund the trip for CMJ, the band is doing an "Old-School Twitter" promotion. Next week, we are launching the EP promo page that will also allow fans to buy a postcard for $5.
FOTY will send you a postcard from the road as a thank you to help fund their trip. However, before it gets popped in the mail, we will scan it and upload the various postcards online, so fans can look online where their piece of the tour story falls in the collection.
Also, we are collecting email addresses with Google Voice at shows. The band made this sign to show it off during their set.
I would like to say that this band is moving forward so quickly for three reasons:
1. They made incredible music. I say all the time "make great art." We tend to get caught up in all of these business models, platforms, and strategies and sometimes I think both the artist and industry forget why were actually here.
2. They've been blessed with a team of volunteers and early supporters (not all Whitesmith) to help out with the band for the love of it. We couldn't do it without them. But don't over think this, it's about 5 people total ranging from an 18 year old Boston University intern who is currently in classes and helps in his spare time.
3. The band all know their roles and are each bringing something to the table. Joe Keefe (lead vocal/guitar/piano) has his head in songwriting, that's where it belongs. His brother Sebastian (drums/acoustic guitar/vocal) is the liaison from me to the other 5 members of the band. He makes sure everyone stays on the time line we set in place. Christina (keyboards) has a day job at a PR firm and helped to write the bio, skin the Twitter page, and runs the MS and FB page (so great when it's genuinely the artist and not one of my peeps!). Vanessa (female lead) has been designing the EP and merch artwork as well as hooked up a film crew for their first show, who owed her dad a favor. Jamesy (electric guitar) is a sound guru and has been handling all of the mixing and mastering that we'd otherwise have to pay for, even though we self-recorded everything in their rehearsal space). And newest member Brent (bass) is a web designer. They are like trivial pursuit pieces of pie that all fit together perfectly. I am honored to work with Family Of The Year.
—————

The band also quickly wrote a song based on a Twitter trending topic (yesterday) RT @FamilyOfTheYear exclusive song for today's trending topic: "When We Were Little"
#wheniwaslittle