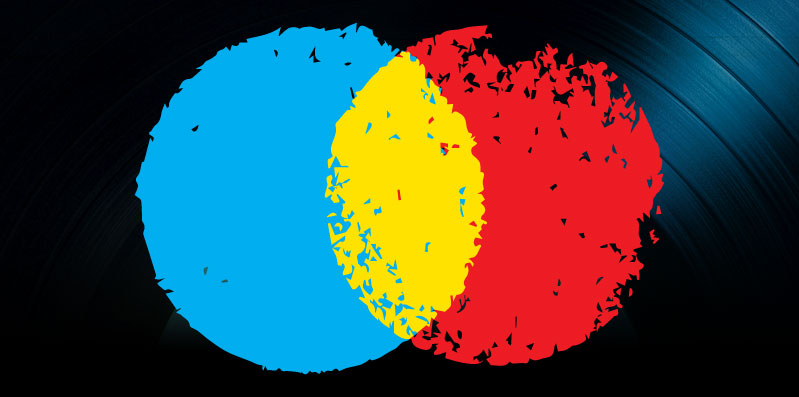 Andrew W.K. on Business and Entertainment
For those that don't know Andrew W.K. is a gifted multi-instrumentalist, performer, inspirational speaker, TV host and more recently a club owner. He is probably best known for his single "Party Hard" off of the Album "I get Wet" which was released in 2001 on Island Def Jam. What many people don't know is in spite of the single "party hard" which became a drinking anthem, there is an enormous amount of depth to Andrew as a performer and a person.
The only comparison I can make is what happened to the Beastie Boys after releasing "fight for your right to party" and the world wrote them off as a one trick pony before they were rediscovered by the public at large as artists of real depth. The difference between the two career paths was that the Beastie Boys released "check your head" with the help of huge corporations in an era when there was still a clear mechanism to break artists. Andrew is out there converting people fan by fan in a new world.  He has been great and finding alternative ways of promoting himself on TV, through speaking engagements and through collaborations with other talented musicians. I learned that Andrew has a very different strategy than most artists…
Musician Coaching:
Andrew thanks for taking the time to speak with me. First of all, you have a record coming out very soon?
AWK:
Yes, that's correct on Tuesday, September 8th.
Musician Coaching:
Tell me about how you built your following and were first noticed by Island / Def Jam in the mid to late 90s. Obviously people found you to be talented but there must have been a great deal of self promotion involved. Tell me about that…
AWK:
I was fortunate enough to meet several people in New York who were willing to help pass my music out and one of these guys was a man named Spencer Sweeney who I now work on the nightclub with. He helped me get my first few shows in New York and was extremely friendly and outgoing and through him I met his cousin Matt Sweeney who became my first manager that had real connections and vision and experience. It was exciting because just starting out there was nowhere to go but up. Matt got the music to Gary Hellsinger at Universal publishing who I am still working with and Gary signed me and Matt also passed the music to Lewis Largent who had just left MTV for Island / Def Jam and Lewis signed me there. Through Matt Sweeney in the course of about two months it all got going.
I don't know if this would work for everybody but for my personal experience – I never shopped around and I haven't really done that in general. I have had more of a faith… When an opportunity came to me I just said yes. A lot of people told me to get second opinions or that I should try to start a bidding war, back when that was more common, or I should try to not make friends with these people and not just go with the first person who wants to work with you.
All of that makes sense in theory. I do agree with that idea of getting a diverse range of opportunities to choose from but with my career for some reason I was just so excited about doing things and moving forward that taking time to decide what to do or which one to choose didn't appeal to me and still doesn't. I would rather be actively working and making something than deciding what to make or with whom to make it. Somehow the inertia of doing that makes opportunities come to you in a very natural way. This way you don't have to be wary of opportunities- you can decide that these opportunities wouldn't have presented themselves if they weren't meant to be. That's not to say I do every single thing but I'd say I do 90% of the opportunities that I am presented with…
When I first started playing with my band, I hadn't even met them. I trusted a drummer who I had written a letter to, having never met him, and asked him to be in my band. He agreed and formed the rest of my band. Part of me realized it was kind of crazy to put together a band with people I didn't know but there was something driving that whole era when I was first starting that just took away that kind of worry if this was the right choice. You can always wonder if it was right choice but I'm extremely grateful that these people came into my life and that I took these opportunities when they came up and I didn't second guess them and I didn't listen to other people who told me not to do them. A lot of the time I just did the opposite of what people told me to do.
Musician Coaching:
If you were starting over today, given that the world communicates completely differently than when you were first starting out, what do you think you would be doing differently with all of the online tools available or what are you doing differently now? How are you keeping in touch with fans? Can you tell us some things that have worked and maybe some things that didn't work?
AWK:
I was fortunate enough like a lot of people my age to be able to come up when there weren't computers like there are now but young enough to appreciate them when they did come around and that's a unique position to be in. Some of my friends who are maybe ten or so years older the computer is still newer to them and the people ten years younger than me didn't really experience a time when there weren't computers or at least they had a lot more time with them. I've always really believed in the computer as a tool and a creative instrument as much as a paintbrush is a creative instrument or a guitar is a creative instrument but on a much more powerful level. I enjoy the ways a computer can help an artist to make material, to distribute material and to interact with people about their material.
At first it was kind of strange because it (the online experience) didn't seem to exist in a real way but the feelings that can be had do exist and the experiences DO exist. So even if it is not a physical copy of a CD or a physical location outside of a computer screen the sensations that I was experiencing and am experiencing and other people are experiencing- those are real. You can listen to a song on Vinyl or over the Internet and sure there are variations in sound quality and texture and color but if the melody of a song moves you it is going to move you either way. I guess I am a big believer in the computer as a way to expand humanity.
Musician Coaching:
What specifically are you doing to engage your fans. I noticed that you are really good at getting back to everybody. Is that what you feel your responsibility is to your fans or…tell me more about what you are doing online.
AWK:
Part of what Andrew W.K. is about is being available and accessible and present and around. It's a friendly experience. There are all kinds of performers for whom it makes sense to not be as available and I respect that as well. My interactions are more about celebration and friendship and that really lends itself well to the Internet. The Internet is a social phenomenon in so many ways and things like MySpace and Twitter are just perfect. Before those things were really up and running as they are now I was using my website to answer questions from fans and doing everything I could to make it seem like we were in it together. If that works for a band I think it's great but it doesn't make sense for every artist. If it does work though, boy, it's really powerful.
Musician Coaching:
Could you tell me, having been on both sides of the label fence, the pros and cons of being on a label vs. being on your own? What are some of the struggles on either side?
AWK:
Well I really like working with people. Working with anyone is great whether it a band member, a friend or a large record label or a large group of people working together. I was warned that I shouldn't be friends with the people I worked with, I should keep it on a business level but from my experience when you are working with someone everyday on something you are going to become friends no matter what unless you really don't get along and in that case you probably shouldn't be working together anyway. It makes it a lot more fun when it feels like you are part of a team. Ultimately you are all going after the same result and that is a very thrilling and satisfying life experience to have- I hope everybody gets to have that feeling even if it is a sports team. I really like working worth labels but I really like working on my own too.
Musician Coaching:
Speaking of teamwork, let's talk a bit about your manager Pete who I like and admire a great deal. I notice that you guys have a very different dynamic than most artists and managers – he seems to be more of a peer and collaborator on your music, your marketing and your image than a traditional manager. Would you say that this is unique to both of you or that this is something that this type of relationship is becoming more prevalent in the music business?
AWK:
From my experience not having seen more working relationships there are all types of managers just like there are all different types of record producers. There are record producers who come in and don't play any music know nothing about music but comes in and says "this sounds good" or "that doesn't sound good" to me and then there are the kind of producers who can play every instrument on the album and co-write the songs with the musicians. Much like that there are managers who check in on their artists and say "having fun? Okay good, I'll see you later" it's almost like they are just there and then there are managers who can really craft the entire idea of what the performer is going to do. They can be so creative that they are almost the artists themselves.
What motivated me to work with Pete was that he looked at Andrew W.K. as entertainment not music and that was the feeling I was having at that time. I didn't want to just play music- I wanted to be in show business. Pete has helped me learn that there is a difference between someone who is a musician and someone who is an entertainer. Learning that I wanted to be an entertainer was extremely liberating. On the one hand I got this sense of freedom and possibility because I realized I could do anything because so much falls in the realm of entertainment. On the other hand there was a great focus because allowed everything to be very broad but gave me a sense of purpose that I had not previously had.
Musician Coaching:
I recently read that you have just started a label.
AWK:
Yes, I wanted to have the ability to work with other people on music and have a place to release it. I had been working with others and producing other artists and that's what started the idea of having a label. I am very fortunate to be partnered with Cargo records for manufacturing and distribution. My new record will be coming out on this label as well.
Musician Coaching:
W would you say it is that you do differently that has made you successful? How are you able to open so many doors in TV and press? Is it just that you are easily bored and always seeking out new and interesting (press worthy)? Also how do you manage all of your varied projects – do you find that they help or hinder your music?
AWK:
It does seem that I am busier than ever but the varied projects I do seem to tie in to one another and feed each other. It takes away the feelings of anxiety that I am doing too much. Because of the fact that I enjoy all of the things I am doing and because they all do relate in terms of entertainment. It comes back to the inertia I spoke of earlier that makes it not so overwhelming. I am always trying to broaden myself even if it can feel like contradicting myself and sometimes it can be painful. It can feel like going against some kind of personal integrity. At times we can mistake something for integrity that is actually a fear or a self imposed limitation. So I try to do things that can be very scary and every time I've done it- it has opened up new opportunities.
It also helps to be nice. If you are easy to work with… That is probably the number one reason I am still working today.
Musician Coaching:
Well, I always liked you.
——————
Follow Andrew on Twitter