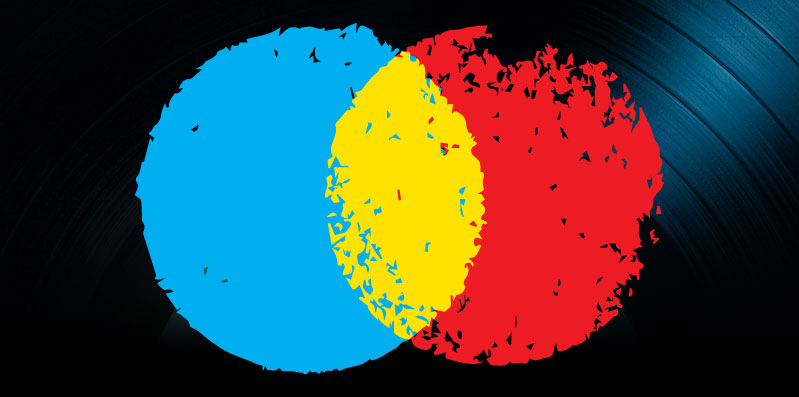 Make Connections for Touring
Todd Hansen is the Founder of the website Better Than the Van (BTTV), an online service with over 5,000 users that utilizes social networking features to help bands and music fans find free places to stay, shows to attend and venues to play in cities and towns across the U.S., Canada and Europe. Currently living in Austin, TX, Todd got his start playing in a variety of bands that toured throughout the U.S. Before starting BTTV, he also ran a small label in Minneapolis called 2024 Records.
I recently had the opportunity to sit down with Todd and talk about his own experiences within the music industry, what makes BTTV unique, how even bands that are just starting out can tour sustainably and get beyond their home cities, and how he hopes his site will grow in the future.
Musician Coaching:
Thanks for taking the time out to talk to me, Todd. How did you get started in the music business, and what were you doing before you founded BTTV?
TH:
I've been in the music business for a while. I guess I just started like anybody else starts, playing in bands. Many of my bands ended up touring and opening for other bands. I also ran a small record label for four years out in Minneapolis called 2024 Records. Like most of them, it's not around anymore. At the time, it was the thing to do, so I decided to put out friends' records with a buddy of mine. I had a really good time doing it, but it ended up being too much. And we were doing it at a time where everyone was trying to figure out what to do as a smaller label. Now the climate's changed a little bit, because that process is more defined. After the label, I basically went back to just playing shows and playing in bands. And about three years ago, I moved to Austin, TX. I just stopped playing for a while, because I had been playing for close to ten years and I wanted to figure out what to do next.
Musician Coaching:
Which bands did you play with?
TH:
A lot of bands no one's probably ever heard of. One of them was The Winter Blanket. The other was Fitzgerald, which was a rock/folk kind of thing. I filled in for a lot of people. I also played in an alt country band called Lackluster Dodge, which was really fun and funny and good. I was basically always playing in two or three bands at the same time. Some of the bands were a little more serious, so we went out and toured. I did a lot of touring around the Midwest and down South, and we'd go out to each coast every so often with people. Some of the tours were really good, where hotels were involved, but the majority of them were, some nights you could scrape together a few bucks to get a Motel 6 and some nights it was staying with friends or strangers on floors.
I started playing music like this at 17 or so, and it was just what I was used to, so basically the segue into the idea behind BTTV happened when I figured out that the whole social network type thing was going to get to a place where people felt pretty confident in the identities people were portraying online, and seeing that this might open up a space for a site that promoted free places to stay a la couch surfing. I wanted to use hospitality as a baseline for a connection so people could network a little bit better and more easily. There was a time when Myspace was young and innocent, and you could actually network pretty decently with other bands and get shows. You could scrape it together that way. And then Myspace blew up and turned into whatever it is now, and I thought that there was room for the BTTV idea. And when I threw the "music hospitality" idea out there, and it took on a life of its own. Now, we keep working on it and build what people want it to do.
Musician Coaching:
You've been a performing and touring musician, and now you're running this connective service, where you're building a community for people to trade shows and couches and to put tours together. Is there anything you've learned about touring in a sustainable way that you feel would've benefited you when you were just starting out?
TH:
I think just having a place to start is really big. The service is definitely geared towards the younger bands and people that are just getting going. There are a lot of those, and a lot of bands that don't have any idea how they could possibly tour outside their city or town or further than a couple towns away, because have it in their minds they need a booking agent or a friend to manage them and do it all. The site has become something that is geared towards the whole DIY thing, which is cool, but that's not all that we necessarily intended or what it's all about.
Someone said, "This is a really cool site. It's the corporate version of DIY." And I thought that was pretty weird. But, I guess it makes sense, even though it was never our intention. Our intention has always been just to be a point of contact and a way for the younger band to help get going. Someone might say, "I live in Minneapolis, MN, but I've never been to Chicago or Indianapolis before on tour," or "I want to try to tour my way out to the East Coast and play Dayton and all these other towns along the way." BTTV can be a great connection point, because the people who are on it are playing shows in those cities, really active in their scenes, want to help bands out and are very approachable people. It's not a marketing platform or a promotions platform. It's about trying to make authentic connections.
We were just talking with a band the other night at a studio here in town that is using it. This is a band that easily has friends in tons of cities and is playing other cities, but they said, "This is really cool. We're playing in cities we would've never played before. We're finding really good people there." Whether it's a place to stay, or a promoter or just making new friends or fans just by trying to make other connections, it ends up working as a quasi LinkedIn in some ways.
Musician Coaching:
Can you get other members you know on the site to vouch for you, or are do you give people the opportunity to review each other?
TH:
Eventually, we want to do that. We're a small shop, so all features take a little time to build out. Right now, there's a commenting system on all the profiles that people can use. If somebody has a rough experience or it doesn't work out they can comment. So, if a host didn't show up or the band trashed a house, the person that was wronged can comment on a particular profile about that. There's a feedback loop. And we are working on a feature that's similar to one you find on LinkedIn, where you can make suggestions to other people based on the connection you have. I think as we grow, the goal is to show all the connection points people have. Then we will have people saying, "Oh, you play in this band? Our bass player was in this other band that knows them." And then the other person will say, "Oh yeah? My bass player was friends with their other friends." And then you connect the dots and can suddenly have a show in Portland."
Musician Coaching:

The world ends up being that small when you've been around long enough.
TH:
I think BTTV is innocently trying to make a way for people to connect in that way. And, as mentioned, it's using hospitality and tour dates as the center totem around which everything else revolves.
Musician Coaching:
You've played in touring bands, and you're now really at the nexus of watching these touring connections happen for people at various stages. What advice would you have for people just starting out with touring that want to go to that next town over or fill in dates in between two towns?
TH:
I think a lot of bands when they get going want to go play the bigger cities because they think it's going to be awesome, and that they'll get a big turnout. I would say, don't do that first. Try to play the smaller towns or cities around that city to try to gain a following and pick up some steam. Go to a place where there aren't a lot of things people can do other than go to your show that night, or where you can open for or play in the middle slot with another local band that has a following. Get into a position where people will actually notice you instead of getting that opening slot at a good club that has ten people there just waiting for you to be done so they can hear the next band play. The key is to really try to hone in on those bands that – even if they don't necessarily stylistically match yours – are drawing people and like you and want to help you out. I'd rather play Champaign, IL or Rockford, IL than Chicago.
Musician Coaching:
I interviewed Martin Atkins not too long ago, and he was talking about how you go to New York or L.A., and not only are there 100 different bars between you and the destination for anybody just walking to any given club, but on any given night there's a national headliner that's offering free lobster rolls and fireworks and God knows what else. Having fewer options probably helps.
TH:
It does. Play the odds. The odds are that if you're playing a show in Spokane, WA or in a smaller town or city at the only place they do shows, more than likely there's just going to be people there that don't know anything about you. But if you can fill that out with maybe ten people that you might know or have met online, they can vouch for you before you come. I don't think that's really changed. I just think it's easier to get those shows now because people can connect a lot more easily that way.
Musician Coaching:
What business model fuels the site?
TH:
Right now we do site sponsorships, where a particular company or brand sponsors the site for a month or as long as they want to do it. Within that package is advertising. Eventually down the road, we have a few ways we feel we can monetize it, but therein lies an interesting issue, because our audience doesn't necessarily want to spend money on stuff they're used to getting for free, which is "connection." It poses an interesting problem. We've tossed around a very light subscription model. We've tossed around an idea where people only pay for what they use, so we give them an a la carte menu of features we think are really handy that they'd want to pay a dollar per month for. We're really approaching it not as, "For $15 a month you get this," and then they only use 20% of what they're paying for. I think there's opportunity to make money and have it be a self-sufficient thing, but we have to scale much more. We just rolled out the new site and redeveloped the entire thing over the last few months, so we're seeing what kind of traction we get out of that. Right now, it's totally free.
Musician Coaching:
At a certain point you may have the uptown problem of getting the kind of traffic that Myspace gets, because any social networking site can become incessantly noisy and self promoting. How do you plan to grow without reaching that level of cacophony?
TH:
That's totally the right word:  the cacophony of sound and noise. And, that's a really good question. I think right now for us the people who use the site drive what we do. We really only have the time and bandwidth to give them the tools they need that they'll really use, and then to prepare by looking at what doesn't work. We try to find those functions or features that can easily be abused and try to limit them. At some point, people will always find a way to use your site to promote themselves if you give them a little window of light to do that. I think a lot of that can be honed in as we make more money and can hire more developers and good, smart people to figure out how to handle those noise problems. As far as scaling right now, it's "come one, come all," and "try to grow as much as we can." When we start noticing excessive noise, that's when we'll get creative and decide if it's good noise or if we need to tune it to the kind of noise people want to hear.
To learn more about Todd and his friendly social networking site that touts itself as "Music's Home for Hospitality," you can visit Better Than The Van directly.