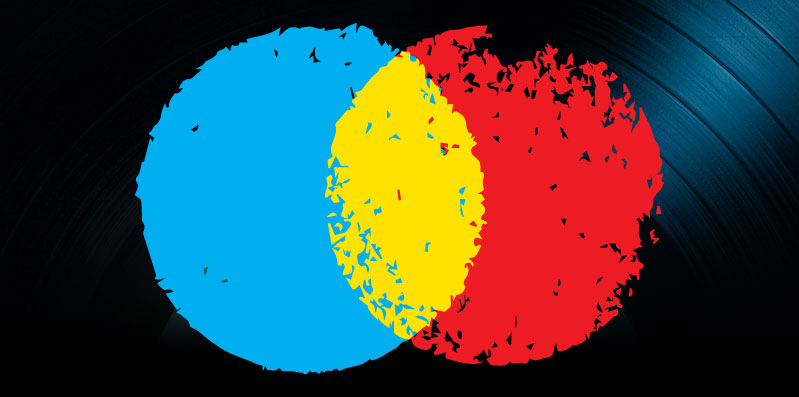 Zack Zalon is the Co-Founder of Hello Music.  Prior to founding Hello Music Zach was the President of Virgin Digital and prior to that he was the Vice President of Farmclub.com.  Zach got his start in the music business booking and managing a nightclub in L.A. called the Troubadour.
Music Consultant:
Thanks for taking the time to speak Zach.  Before getting into what your are up to with Hello Music – tell me about what your view of the plight of independent artist is these days.  You've had an interesting and diverse background in music – what do you see going on?
ZZ:
I'll step back a bit and tell you my view on the world of the unsigned or the unaffiliated artist was formed quite a long time ago.  When booking the Troubadour in the early 1990s I had the opportunity to book and promote in excess of 1,000 bands and meet with many of them one-on-one and discuss things with them both from a business perspective and also from a social standpoint.  I really learned on a pure and fundamental level what it was they were going through in terms of trying to get signed, become better at writing songs, at driving people out to the night clubs and creating a fan base. It gave me a very unique perspective directly into the lives of those artists. A lot of those artists were fortunate enough to get signed, and some of them are actually very well known today, and some of them that were absolutely extraordinary never really got that opportunity. It was an interesting thing for me to have seen. I left the Troubadour in 1994 to start an Internet services business, which was pretty early. But I started it primarily because I recognized this would be a tremendous opportunity for independent artists to be able to have direct connections of their fans and direct connections to a community that I believed at the time would only take a couple years to bubble up. It's obviously taken quite a bit longer than that. That was where my original perspective came from.
Music Consultant:
So, tell me about your company. It seems a bit like a gated community to me but then again I didn't have any music to upload and promote. Tell me the mission statement with specifics.
ZZ:
When you survey the landscape and look at what independent artists are going through today, the challenges are drastically different and more impactful or more challenging than they were back in 1994. Our belief is that things haven't really gotten better for artists – they've gotten worse. It's more difficult to find an audience, there are more artists than ever before and more consumption than ever before too; but there are so many places from which to consume music, how is anybody ever ultimately ever going to take root or make money unless they get signed or get a lot of support from a major label? That's still a great opportunity, but it doesn't happen to a lot of artists. When we survey that landscape we recognize that tools alone probably aren't going to provide the kind of resources artists need. What they really need is value. Whatever that might mean, they need something that's valuable. For us, value is when a filter meets opportunities. That's what record labels have done for many years. They're a filter and mechanism for determining who the best artists are for any particular category. And they have opportunities through the relationships they have with radio companies, merchandising companies, producers, recording studios, touring and booking agencies. Those are the things a record label does extremely well.
Music Consultant:
I find that there is a sense now that we've done away with all the filters and tastemakers, and all of a sudden there's been such an influx of content – not just music, but everybody's going, "Actually, I want someone to filter some of this for me because I'm overwhelmed." So, I agree with you philosophically.
ZZ:
Totally. By the way, the people that are clamoring for the filter, it's the consumer and the artist. There's a recognition that crowdsourcing and the long-tail don't really work when it comes to music consumption. You can't put two million bands out into the ecosystem when there are two million consumers. What's going to end up happening is that every band is going to have one person listen o them once, and that's not the kind of compelling music consumption experience that music fans like, and it's definitely not the kind of compelling experience that drives success to artists either.
Music Consultant:
A very concrete example is happening on  MySpace.  There are just too many bands promoting themselves. It is done so much that it is hard to take anyone seriously.
ZZ:
And while Myspace is an excellent toolset for artists to be able to house their content and direct their fans to it, it's not a powerful toolset for them to actually gain momentum. It's just a place to be. And that's frustrating for artists because those at the top of their game are sitting right next to those that are whistling in the shower. There is no digital service that really exists that matches what the record labels have been doing for years. However, that's not to say that there aren't awesome toolsets and opportunities for artists that do exist. What we did realize is that there are actually some fantastic things that exist on the Internet. There's just no layer of compatibility for them. So for an artist to be able to take advantage of the things that exist in the ecosystem, they'd have to spend more time managing their services and their relationships online than they actually would be touring, writing songs and honing their craft.
We saw an opportunity for us to provide real value to artists and partners to get in the middle and actually start to create that layer of compatibility. So, for instance, yes, record labels do a good job of promoting to terrestrial radio. But there are in fact amazing digital radio services that exist in the marketplace today. There are great online merchandising tools, and great services for getting your music up on iTunes or self-promoting a CD. There are phenomenal tools that exist in the landscape, but there's no glue holding them together. That's a real problem for artists as well. What we did is, we went back to the beginning. It's a very simple model. It's a filter-meets-opportunities or digital A&R model. That's what Hello Music is. Here's how Hello Music works. For any artist – it doesn't matter how many songs they have – they upload their music and they input some data about their band and about their music, and it's totally free. We listen to every single track that gets uploaded and identify key characteristics:  Are they good? How bad are they or how good are they? It's important for us to know. Even if they aren't very good as an artist, it's important for them to find value from Hello Music. We want to know who they sound like. We need some contextual information. Do they sound like Alice in Chains, or do they sound like Alison Kraus? Ultimately if we're going to help an artist, we need to know something real about them. What genre and sub-style categories do they fall under? What are their great qualities and some qualities that need some work? What kind of opportunities do we think might be valuable to them?
Music Consultant:
So you're building the better Independent Music database with a lot of metadata and ancillary genre information and "sounds like," etc., correct?
ZZ:
We're starting with that. But in fact, that's only the first step. The second step then is this layer of compatibility, what we call "opportunity modules." What we've done is established a series of partnerships across the landscape that we give our artists the opportunity to connect to. It's very simple for them to use. If the opportunities are applicable to the artist based on the level of quality and the style they are, there are any number of dozens of things an artist can do through Hello Music. For instance, we have established relationships with Yahoo Launchcast, which is one of the most popular Internet radio services in the world. Slacker radio. We've established relationships with Getty Images/Pump Audio, which is the #1 online licensing source for music for television, commercials and movies. We have a deal with Lyric Find for delivering lyrics throughout the ecosystem. If an artist is interested in having their music represented inside of Mog or Zoon, Media Net is the service that powers that, so we have a distribution deal through Media Net. TopSpin for self-promoting your content online. TuneCore for pushing your content through Apple iTunes and other services. There are many of these relationships we've established.
Music Consultant:
Aren't many of these things services that artists can go to directly?
ZZ:
In some cases they're not. Let's talk about what it means to be an artist. If you're an artist and you want to put your content up there, great. You can't get your stuff on Yahoo right now unless you go through Hello Music, because Yahoo doesn't have a mechanism to establish who's good enough to get high rotation on their Internet radio stations. Slacker has the same problem. Slacker would love to work with you if you're a great artist, but they don't have an artist submission toolset. So in those particular cases, they work with us. We're the exclusive mechanism for getting content up there, because we know a lot of data around who's good, and it's a trusted source for those people to be able to pull from. In the case of some of those other services – let's say Getty Images/Pump Audio – of course you can put your material up there. But because our stuff is pre-filtered, we get a premium category which increases the likelihood that you're going to get licensed through somebody. You have the rights to go to it yourself. We don't own your rights or ask you to give us any more than the right to distribute the content on a one-by-one opt-in basis if they are interested. You don't have to do it if you don't want to. The final point – and this is really important – is there are services that cost money like TuneCore or Bandize, who we'll be announcing a relationship with in the next few weeks – and we are pre-negotiating significant discounts across the board:  30-35 percent discounts across the board. Even if we can't make you money, we can save you money. And if we can make you money on a service where you can already do something, first of all, we already get premium category listings. But here's the other thing – when you put your music up in Hello Music and want to distribute it through TuneCore or TopSpin, you don't distribute it through them anymore. You press a button and the rest of it is automated on the backend. You don't have to upload your music on these other services anymore. We do it for you. You don't have to go and re-input your data. When the revenues are there to be collected, you don't have to figure out a mechanism to get that into your PayPal or bank account. We can do it for you. The majority of the efforts for creating the technology we've developed has been focused on this layer of compatibility. Trust me, artists hate the thought that for them to participate in 12 different services they have to upload 12 different things 12 different times. With Hello Music, you upload it once and you can distribute it many times through many different services. The benefits are obvious.
Music Consultant:
What's your business model? How does this benefit you guys?
ZZ:
The truth is, we are basing our entire business model on doing right by the artists. We provide value to artists one way or another, and when we provide value we expect to be paid for it. That means we don't make any money unless an artist makes money or saves money. And that's it. There are dozens of free services we're linking up to where we don't make a dime, but we know we're doing right by the artist. An example would be Next Big Sound, which is one of the new data scraping analysis tools that's come out for the music industry. These are great tools and an awesome opportunity for artists to be able to see what's going on with the consumption of their music out in the ecosystem. The problem is if Next Big Sound doesn't even know who to look for, they can't find you. So it's another deal we have where we're providing the names of the artists that upload directly to Next Big Sound. Next Big Sound is then able to go analyze the data on the Internet and artists are able to access that. We can't make any money off that ever, but the marketing value for an artist is pretty substantial. It helps them to exist in the ecosystem and takes them to a place where we don't think there are other services to help get them to, because we're doing it in concert with all our partners. We are actually playing a very small role, and we're counting on our partners to do a great job for artists. When they do, we all win, because the artist wins too.
Music Consultant:
What kind of percentages are you looking at? Can you elaborate on that at all?
ZZ:  I can, and when we go live with Phase 2 in the next week or so, which is the opportunity end, you'll be able to see each one of the modules and the economic breakdown of every one. They vary. They are everything from free to micro-pennies to 10 or 15 percent of a regular transaction. It really comes down to what the opportunity is. The opportunities will change and grow over time. An opportunity for us – because it's so modular – is, if you're an artist and you put your music up there, you can imagine we'll put you in touch with dozens of interesting opportunities, some which might be cool for you and some which might be not. Maybe we'll be able to buy out a glut of Les Pauls and sell them to you at a ridiculous discount. To me that's an opportunity because it provides value to artists that may need something for less. Maybe we'll ultimately have some sort of an insurance deal that we'll figure out with some company. One may say that that's considered an opportunity for artists. Perhaps there's a national countdown show or Top 40 countdown on radio where the host is interested in talking to artists that may be the Top 40 stars of the future. Where else are you going to get that but someplace like Hello Music? Any one of these you might either say, "That's really cool. I'll try it," or "That's not really up my alley." They point is, at least we're focusing on trying to find really valuable opportunities for artists by connecting them in an extremely easy way to partnerships out in the ecosystem that already exist.
Music Consultant:
Is there a social networking component to Hello Music as well? In other words, are the profiles viewable by other people and interactive?
ZZ: No. We're a professional services tool for artists.
Music Consultant:
It probably would have been redundant at this point – too many networks these days.
ZZ:
Our feeling is that we'd love to push that content out to our partners who could then make it public, and maybe we'll eventually tie our API up to Myspace, and they can get a page there too. We don't win based on page views or ad sales. We only win based on success stories for artists out in the landscape that we helped.
Music Consultant:
They say that the most successful colleges are based on the number of applicants they reject. What is the ratio of people who get through this filter?
ZZ:
Everybody gets through the filter. We're not about rejecting. We're about accepting. If you put your music up there and are not a very good band, we're not going to get turned away. You're just probably not going to get programmed into Yahoo. But you still could find real value from some of the other services we provide. Perhaps ultimately there's also some other kind of online songwriting class that comes up, or perhaps we have the ability to connect you with a guitar player that could help take your band up to the next level. Maybe we can get you discounts on rehearsal space, or maybe there's some kind of showcase for up and coming bands in your area that you'd be interested in.
Music Consultant:
Well, sure. So some of the opportunities are available to everybody, but what percentage of the people get the premium opportunities where they are flagged in a beneficial way to TuneCore, Yahoo, Pump Audio, where they get preferential treatment?
ZZ:
That's a good question, and it's one I can't answer with a lot of accuracy yet, because it's so early. Our initial expectation was that no more than 10% of the artists that uploaded would reach the quality criteria for being programmed into Yahoo. But in actuality, so many of the early artists have met that criteria that it will be an interesting challenge for us. We have 10,000 tracks in the system right now, which is a small number but a good start. We can't program 10,000 tracks and a lot of those are excellent. My guess is that this will change over time. I don't know the answer, but if the ratio of quality to total number of tracks continues at this rate, it's going to be amazing.
Music Consultant:
You would be unique if you had the problem of finding too much good music.
ZZ:
I'm with you. We're not counting on that continuing, and in fact our mission is not just to find the best, but to help the rest. I don't mean to sound hokey about it. But in a way we want to find opportunities to take artists that aren't ready and help them at least get another rung up the ladder in terms of quality and preparation. That's really important to us. Over time, that's what we're going to have to focus on. I will tell that as of a week and a half ago, we started moving artists through the ecosystem, even though we're not fully ready with the interface for the artist. We started to push that stuff through. And we have somewhere in the neighborhood of 45 success stories that we can tout now. We have almost a dozen artists in high rotation in Yahoo, we have our first group of content going through Slacker and have over 35 songs that we've delivered to a company called Play Network. They do 65,000 retail locations throughout the country including Starbucks and have a great new internal initiative surrounding the unaffiliated music market, and because we have such a rich database of content now, we're working in close partnership to try to get those artists out into the landscape.
Music Consultant:
Tell me in closing if there's any advice for artists?
ZZ:
I would say this:  Even though I started by saying that this is a bad time to be an artist relative to the path because the path isn't really there, the reality is there's an entirely new path that's emerging. Even though it might be a very confusing and challenging time to be an artist, I genuinely think that's going to be changing dramatically over time. And I strongly recommend if there's an artist that's out there that knows something or has heard something about Hello Music, that they upload the music they have and give it a shot. We are only and singularly dedicated to success stories around artists. That is our entire mission. But we need artists to do that with. They are our partners, and I am very confident that in the coming months there are going to be success stories surrounding some of the things we're doing with our artists that it's going to help change that conversation from what's gone wrong to where things are going to start to go right again.
Check out Hello Music