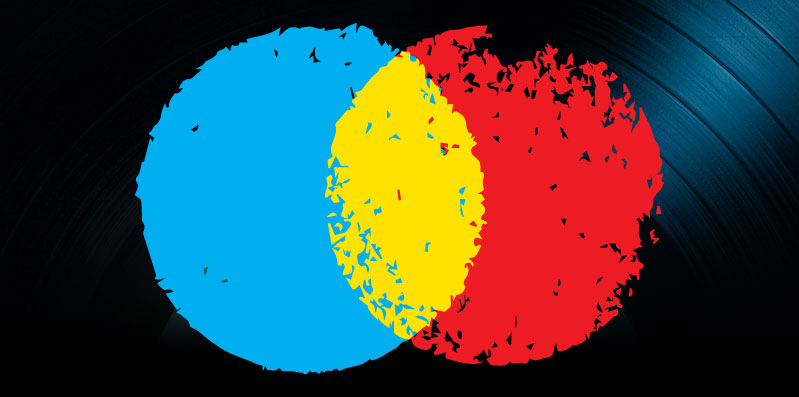 What is next for Myspace Music?
Frank Hajdu, VP Business Development, Myspace Music
I recently sat down with Frank Hajdu, an old colleague of mine from the Elektra Records A&R team and now the VP of Business Development for MySpace Music.  As a founding member of the MySpace Music team, Frank offered an inside look at the past, present, and future of MySpace's core content platform.
Musician Coaching:
Give me the quick elevator pitch on what Myspace Music is all about and how it came to be.
FH:
From its inception, MySpace was always a promotional haven for artists of all types – musicians, filmmakers, comedians, fashionistas – you name it.  Over time, music became more of a focal point within MySpace, as it started to gain quite a bit of traction with unsigned, indie, and major label artists.  Before long, it became an integral part of the marketing plan for virtually any artist, big or small.  But despite its efficacy as a promotional platform, artists began to clamor for a means of monetizing their MySpace content in the face of a recorded music industry in rapid decline.  Wanting to better serve its artist community, there was a major push from within MySpace to figure out how to do just that – we had the traffic, but now it was a matter of converting those eyeballs into monetization opportunities and allowing artists, to the greatest extent possible, to run their respective businesses via their MySpace profiles.
We became laser-focused on how to achieve that end goal, and the MySpace Music business and product architecture began to take shape.  Artists were already uploading promotional content and users were becoming accustomed to a great breadth of streamable audio and video, and we wanted to create an ad-supported environment where artists could actually make money from this streaming activity.  In addition, we wanted to create appropriate up-sell opportunities for artists' digital and physical goods, including digital downloads, albums, and ringtones, as well as artist's high-margin items such as tickets and merchandise.  We ultimately envisioned a music marketplace within our environment allowing users to not just consume, but also purchase and take portable virtually all of the content that they were finding on the site.  We certainly recognized – and still recognize – the magnitude and complexity of creating a scalable one-stop shop.  I'm proud to say we've made great strides in this regard, but certainly acknowledge that there's still a ways to go.
The official launch of the MySpace Music joint venture took place on September 25, 2008, and it's been an iterative process ever since.  It was and still is a very, very grand ambition to be able to satiate all artists' needs as far as creating ancillary revenue streams to all relevant content and physical wares, but we're doing it steadily.  We've licensed and currently monetize several million audio tracks and videos from major, indie, and unsigned artists.  We're also up-selling digital and physical goods by way of our partnerships with iTunes, Amazon, Ticketmaster, Live Nation, and Hot Topic, to name a few.
Musician Coaching:
I know you're one of the original founders of MySpace Music, but what is your role there?
FH:
As Vice President of Business Development, I'm responsible for a fairly wide scope of partnerships and internal development.  The structuring of commercial relationships with external partners is core to my job, whether that's content licensing, technology partnerships, e-commerce partnerships, M&A – the list goes on.  But aside from the transactional, if MySpace Music is contemplating an entirely new line of business, my team handles a great deal of the strategy and analysis that dictates our decision to make a category entrance. Finally, there's the internal business development piece, where we look to formulate (or reformulate) strategy and operations within.  To be candid, there are very few gold standards and rules of thumb in the business of digital media, so we are constantly monitoring and re-tooling our systems to improve the efficiency and profitability of the operation.
Musician Coaching:
Is it too much of a gross over-simplification of your role to state that you are looking for ways to help the artists make money both from their recorded and external streams by creating things on site and partnerships with existing technologies off site?
FH:
Probably an over-simplification, yes.  But if you're asking me to articulate  MySpace Music's pledge to the artist community, monetization is really only one part of it.  At the end of the day, for many established artists and labels, it often comes down to "Where's my check?" — we get that.  At the same time, what's really interesting – though obvious in retrospect — is that when you talk to unsigned artists, it's exposure, not money, which they consistently mention first and foremost.  I'm blown away on a daily basis at just how business-savvy and self-sufficient artists are becoming in their day-to-day business affairs and marketing.  I'm seeing a deepening maturity and patience, especially in unsigned artists, who are far more keen to first build a relevant audience, with the understanding that the money will ultimately be the by-product of that. So when you ask, "Is MySpace Music trying to build an ecosystem for artists to make money?"  Sure, but it's more than that.  It's, "How do we help break artists — at any level – such that they'll prosper both inside and outside of MySpace, period?"
Musician Coaching:
So part of your job is to facilitate the tools that help the growth and monetization of artists' revenue streams. Are these tools available to the unsigned artist yet?
FH:
The end goal is that every single artist, signed or otherwise, has access to every promotional and monetization tool.  Obviously the promotional tools are available across the board, as are the data retrieval tools such as the freshly-launched Artist Dashboard.  As far as monetization tools go, we're working in earnest to create scalable platforms to allow all artists to participate across all business lines.  Suffice it to say, it gets very, very complicated, mainly because we rarely handle sales fulfillment in-house and for certain business lines like ticketing and merchandise, the pool of vendors is hugely fragmented.  But artists have always been able to market their wares via affiliate linkage from their profiles, and we've recently inked soon-to-be-announced deals with pay-to-play aggregators to help solve for the digital distribution bottleneck.  Artists will be able to sign up with said aggregators and present their digital content available for sale through MySpace media players by way of our e-commerce relationships.
Musician Coaching:
From your vantage point, what can you say the real marketing push on MySpace (for an artist) is like?  How has it changed?
FH:
There are more stories than I can count of artists like Sean Kingston or Asher Roth who wound up meeting their managers, producers, or label reps by reaching out via MySpace.  And while artists still do their fair share of mass communication, they're consistently using MySpace to reach out to potential colleagues and new fans on a one-to-one basis with much more meaningful and personalized messaging.  The smartest ones realize that the quality of connections, at least in the earlygoing, is more important than the quantity, and so they take the time to identify users with tastes similar to that of their content.  They then reach out directly to explain why said users might be interested in their music.  It's less of a general, "Hey, check me out!", and instead more of a, "I noticed you like artists X, Y, and Z, and my music is in a similar vein. If you have a second, have a listen."  Those are really important friend requests, as the recipient is far more likely to explore the music if there's a thoughtful basis for the recommendation.
Musician Coaching:
Are there areas in an artist's life that you think are at the moment underserved and will be better served by what's coming?
FH:
One of the most recurrent themes in the feedback we get from artists is that it's difficult having to maintain an online presence in so many different places.  Currently, the average artist maintains profiles on anywhere from 3-10 websites …
Musician Coaching:
I call it being in the phone book. The problem with the internet is that there are about 7,000 phone books.
FH:
Absolutely. For the artist, it's exhausting.  We feel that the concept of posting once and publishing everywhere is absolutely crucial for the artists of today.  The concept is starting to proliferate, though most implementations I've seen are still a bit clunky and have yet to be headquartered in one simple, consolidated place.  We're going to get there.  In the meantime, my advice to artists is not to get too overwhelmed with maintaining a presence on every site imaginable.  Focus on the 2-3 most significant sites and go deep.  I'd argue that you're actually better served by having a more meaningful, dynamic, and frequently-updated presence in those places than by spreading yourself too thin.
Musician Coaching:
You're looking into solutions that would essentially let you be everywhere at once.
FH:
Yes.  One great example is the recent MySpace–Twitter implementation.  Updating your MySpace status immediately posts to Twitter and vice versa.  This is certainly not the first such implementation we've seen, but it's that kind of thinking that will prove incredibly valuable artists.  It could be as simple as updating all your information in one place and completing the checkboxes for your syndication destinations.
Musician Coaching:
Any advice for artists to effectively use MySpace?
FH:
Keep it simple. Artists often have a tendency to take the customizable canvas of MySpace and turn it into something very visually loud.  Sometimes this works, often it doesn't.  Implementations range from gorgeous and elegant to discombobulated and seizure-inducing.  One of the reasons that platforms like MySpace can work so well for marketing artists is that generally speaking, the profiles follow a template.  One visits a MySpace profile, he knows where the audio lives, where the video lives, the photos, the blogs, and so on – there's little to no learning curve for the visitor as he peruses each new artist profile.  But when profile hosts attempt to go overboard with custom design, it can obscure the landscape, make the content less accessible, and altogether frustrate the visitor.  Color and character are great – but I'd advise not to alter the skeletal landscape much.  Decorate the house, but don't reposition the furniture.
Above all else, users want ease and simplicity – they don't want to relearn a web environment, which is why aggregated artist sites garner so much more traffic than artist-specific sites.  This will sound ridiculously self-serving, but as a matter of pure ROI, I implore artists not to overspend time, money, or resources on their official sites.  We've done the research and have seen that an artist's MySpace profile traffic is typically 5-10x that of their official websites, even in cases where the official sites are cleaner, prettier, or more technologically advanced.  Aggregated sites simply yield far greater bang for the buck, so you tell me where you want to invest your time.
I'd be remiss if I didn't quickly plug MySpace's "MyAds" platform.  We've been very pleasantly surprised by how much artists have been using this.  While I'm not permitted to quote numbers, an extremely significant percentage of MyAds clients are artists looking to market themselves within MySpace, and they're seeing incredible returns.  Even for those with meager budgets, artists can effectively target themselves at users throughout MySpace based on hundreds of demographic and psychographic dimensions.  It's surpassed every expectation we had as far as how much business that's driving and how much of this business is coming from artists.