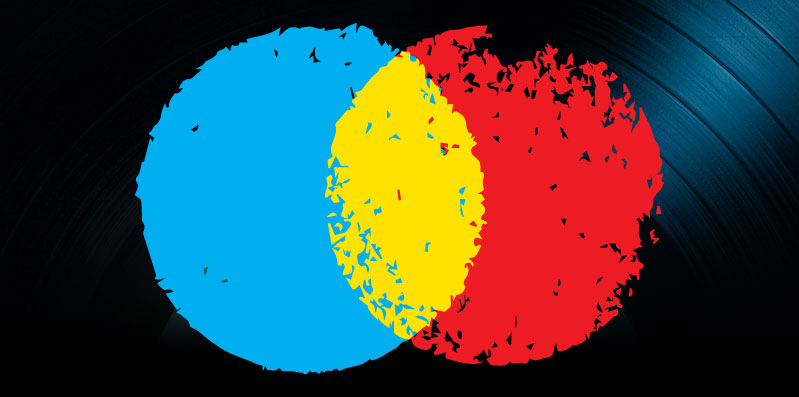 Lou Plaia is the Co-Founder and Vice President of Industry Relations for ReverbNation. I know Lou from my days at Lava / Atlantic where Lou was the head of Marketing prior to starting ReverbNation.
Musician Coaching:
Why and how did you start ReverbNation?
LP:
We pretty much started ReverbNation based on all the stuff we were seeing that was going on out in the music space about three and a half years ago. MySpace was growing like crazy and not allowing artists to take full control of a lot of things; artists were not able to extract a lot of things or see who their fans were. So we wanted to create a non-fan destination site, a marketing software platform to give artists marketing tools to get their music out there, syndicate their content everywhere and try to funnel in fans to the fan management system we also provide. We have 485,000 artists and are growing at about 20,000 per month. We also have 15,000-20,000 managers, labels and "other industry professionals" – anything from publicists to third-party marketing companies.
Musician Coaching:
What are the most popular widgets that you have right now?
LP:
One of the most popular is Tune Widget. It's basically like a "Website in a box." It puts everything on your ReverbNation profile in one nice widget so people can see information about you, your shows, your store, they can join your mailing list and share it with their friends. It's got your music, your videos, your press, pretty much everything on a profile all in a widget form. And you can post that anywhere on the social networking sites. It's just html that you can post anywhere. Our Show Widget is probably our second most popular, and that's another widget you can put anywhere. We try to be the home base of everything for an artist. So artists can upload all their shows into their ReverbNation profile or enter them one-by-one and take the widget and copy and paste the code anywhere on their own Websites. Anytime a show is added to their ReverbNation profile or edited it automatically gets added everywhere else that widget lives. So it saves you a lot of time and effort. You put your shows up once on our site and it posts everywhere else. We also have feeds from Live Nation, Jam Base and Eventful. So if your shows are already posted on any of those sites they automatically come up into Reverb and vice versa. So if you're on ReverbNation, those sites automatically post out to those other venues as well.
Musician Coaching:
What is the community like on ReverbNation? How has it developed, and are there success stories?
LP:
It's mostly used for tools. We have 480,000 artists, but I think maybe people log in every couple days or once per week. A lot of times there's really no need, once you've posted your widgets, to constantly go to your Reverb Page unless you want to update songs or videos or send e-mails. We have one of the largest e-mail management systems. It is called Fanreach. We have 110,000 artists using it right now.
Musician Coaching:
Tell me about the newer tools that you have released…
LP:
A lot of artists don't have their own websites, and we kind of believe you shouldn't just have a MySpace page, but a lot of artists use MySpace as their official page. So we said, "Let's see if they want to create their own website." And we give them a tool called Sitebuilder to do that. We partnered with a company called Bandzoogle, and when artists sign up to their ReverbNation page for free, the first thing we say is, "Do you want your own website" and "Do you want your own domain name?" There is a service charge for that, because it's one of the premium services. It's $18 per month. We give you a Web site, templates and host it for you. We launched Sitebuilder a couple months ago. We also have the number one artist application on Facebook called MyBand. We have a million active users as of last week.
Musician Coaching:
You also do digital distribution for artists. How does that work?
LP:
It's $35 per year per release – and a release can be an album or one song, and most people put up an album, but if you're also putting up one song it's also $35. We take no commission, and basically your music is up on iTunes, Amazon, Napster, Rhapsody an E-Music.
Musician Coaching:
What's the turnaround time on that?
LP:
It's really up to the retailer, but it's currently six to eight weeks.
Musician Coaching:
I heard some rumblings about artist insurance. What's that about?
LP:
That's something new. We haven't even announced it publicly yet. We did a study and found out that 50% of the artists in the U.S. don't have any type of health insurance. So we partnered with E-Health insurance. You go to the ReverbNation site and you can get a free quote on family coverage, individual, small business, short term, student coverage, all sorts of things. You just plug in your zip code and you get a free quote. It's live right now.
Musician Coaching:
Where do you see this site heading?
LP:
We just launched direct-to-fan commerce –selling directly to your fans. It's in beta right now to a couple thousand artists.
Musician Coaching:
Cutting out the middle man is better for the artist in terms of splits. What's the challenge in doing that? Do you think that will be the future or that people will still have to have some sort of shopping experience?
LP:
I don't think it's the end all, and I think people will still go to iTunes and Amazon because they're credit card's there, they're comfortable there. But in some cases people want to buy directly from the artist. Doing it this way, our direct-to-fan commerce engine is integrated into all the marketing tools and artist gets. So if they're sending out an e-mail to their fans about anything, they will have their own store with images of their t-shirts, their CD, etc. There's a widget for that too. The main function of it is as an on-demand system. So it's really good for the smaller artist, because if they don't have money to invest in a thousand or two thousand CD's or a couple hundred t-shirts, they upload their image for their t-shirt and CD or digital goods. Basically, if somebody buys something, we make it for them immediately and ship it out for the artist. There's no investment for the artist at all. You can basically start selling t-shirts at no cost at all. It's a little different from a lot of people. If you want to buy bulk, you can do that, and we'll just warehouse it and fulfill it for you. We're doing pretty much everything right now.
Musician Coaching:
Do you have any success stories?
LP:
We're such an analytical bunch of geeks. There is a band called the Clintons from Montana. Recently, they took the data they got from their ReverbNation stats component and took it to a brand – Jim Beam – and said to them, "Listen, we want sponsorship for a tour." And Jim Beam probably said, "Yeah, so does everybody." And the band said, "Yes, but look what we have." And they showed them all the fans they have, where they're located, their age, their sex, and it was totally aligned with what Jim Beam was looking for. These are real fans on a mailing list. These aren't friends and things like that. These are real fans you can engage with. That's all the brand wanted – to engage with fans. They did it all on their own with their own press release. They had our data and called us and thanked us.
Musician Coaching:
Do you have any general advice for artists?
LP:
Have your own website. I know a lot of bands don't, and a lot of bands can't afford it. But if you're using a social network as your own website you have no control over it. They can tell you what store to use, what you can be doing. And they're not giving you all the data you need to understand your fans. None of them allow you to really e-mail your fans. And I think e-mail is still really important. Everything leads to an e-mail. People still go to their inboxes, even with Twitter and everything else. Use the technology that companies like us offer and use it to understand your fans, because it makes it easier to market to your fans if you understand them.
———
If you aren't already familiar with the site, check out Reverbnation.