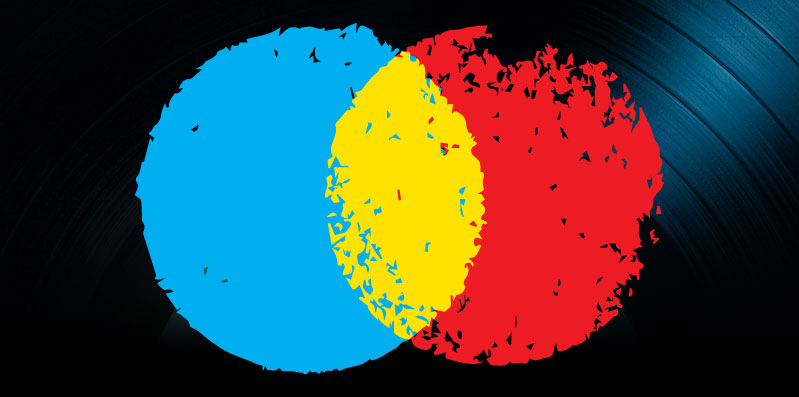 Breaking Music Fridays, November 27, 2015
This is the first guest post by Music Consultant's Ben Goldman. Every Friday, he will be providing a weekly list of the new music he believes is about to break.
Each week I am going share new music I am listening to, by a variety of artists. These artists may be signed, unsigned … they may have an album out, or this may be the first song they ever put out. I want to take what's moving me and share it with you.   Please hit me back with comments, questions, thoughts, etc. Hope you enjoy!
RYDER — "RUINS"
Ryder's music combines a real left-of-center sound with tons of commercial appeal. Her vocals are really unique, and there is a real sensuality to her lyrics. With just two singles released, she has reached over 2 million streams online. Her first single, "Pretty Little Gangster" went to #9 on the Hype Machine charts, and now her most recent track, "Ruins" has already hit #10 on Spotify's US Viral 50 Chart and #30 on their Global Viral chart..
HIPPO CAMPUS — "SUICIDE SATURDAY"
Hippo Campus' new EP, South is out now on Grand Jury. Love this track from their previous Bashful EP
MATTHEW MAYFIELD — "CARRY YOU, CARRY ME"
Matthew has released many EPs and albums over the last couple of years. He is one of the most prolific artists I have ever known. He has had some major syncs over the years (Grey's Anatomy, Pretty Little Liars and many more). I believe he has one of the best voices in music today. "Carry You, Carry Me" is his latest single release.
ERYN ALLEN KANE — "HAVE MERCY"
From Detroit, this is one of the best vocalists I have heard in a long time. She did a collaboration with Prince. "Have Mercy" is on her new EP, Aviary, which is out now.
CAVERNS – "GHOSTS"
Just got turned onto this band from Brooklyn. Their EP, Tonche is out now.