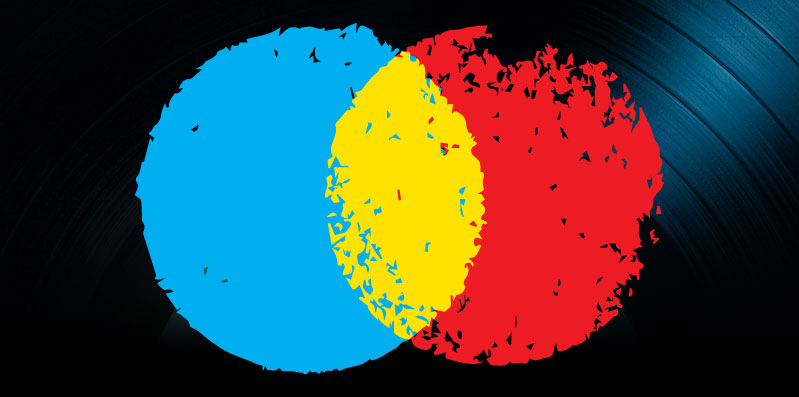 Making Music Video with Darren Doane
Darren Doane is a film maker and music video director who has made dozens of music videos for high profile artists such as Jason Mraz, AFI, Kyuss, The Deftones, Blink 182, Colbie Caillat, Buckcherry, Zac Brown Band and Uncle Kracker and countless more. Darren also does film projects for several large ad agencies and consumer products. I was lucky enough to have a chance to chat with Darren about his approach and experience making music videos.
Music Consultant:
Darren, thanks for your time. Tell me a bit about how you became a video director for major label artists?
DD:
I wanted to draw comic books, and so that was my direction all throughout junior high and high school. At the same time, I grew up with a camcorder in my hand. I think my generation was the first generation raised with a camcorder – I'm 38 – that wasn't weird. Not that the generation prior wasn't raised with super 8 cameras in their hands, but there was something, "Wow, you had a video camera," where super 8 cameras – everyone had a super 8 camera. "Dad had a super 8 camera, and that will be fun." The cult of video that hit in the 80s made it cool.
In my senior year, I got all my rejection letters from places where I would pursue drawing comic books and I was stunned. I thought, "What do you mean Marvel and DC aren't going to hire me?" I remember thinking, "Well, I better do something else." And I loved music video. I was a music fanatic. And then all that got channeled really quickly. I said, "I love all that, and I love making little films and filming my friends' bands." I was a music video junkie.
Music Consultant:
Well, at 38, you were also the first of music video generation too.
DD:
Yes. I was raised on that, but I was raised on it in a way where I really liked music videos. I liked them so much that I remember when the Paula Abdul "Straight Up" video came out, I knew there was something even different about that video. I thought, "Wait a minute. Something's going on here. You've got over-exposed lighting and you're seeing the set." I remember thinking, wow. At that time you didn't have the Internet, so you couldn't search for that. You had to search and get the pieces together and realize who David Fincher is. You would do some research and realize he shot Paula Abdul on a super 8 camera. Something clicked at that point. To this day I still have moments where I have to remind myself that David Fincher shot "Straight Up" on a super 8 camera. That's only half the story because he was putting 35mm lenses onto these cameras, but he was shooting super 8. For whatever reason, I'm sure for musicians it was that young kid who saw Fugazi come through his town and just said, "Oh my God. I can do that and I want to do that." It all kind of clicked and I decided to make music videos.
Music Consultant:
It's funny that it started with a Paula Abdul video, because, correct me if I'm wrong, but you really started out with seminal hardcore and punk bands. That was how you cut your teeth making music video.
DD:
Oh yeah. But there's a three or four year gap before any of that comes into play. I was just a young kid, 1990s when I graduated, so that's still the 80s. The 90s hadn't started yet. I was still going down to L.A. trying to meet bands and shoot their videos for them. In 1990, you looked at the musical scene and there was Jane's Addiction, Alice in Chains, but there was also New Kids on the Block. You've got R&B groups and vocal singing groups. It was all on the charts at that time, so the musical landscape was very much what it is now 20 years later. At that time, I was meeting people who were in rock bands and people who were in three-piece harmony dance groups, I was meeting rap groups that were kind of Arrested Development style. That was 1990-1992. One of those bands got signed to MCA records, and they saw my little video and said, "We liked it." Guys named Randy Philips and Arnold Steeple at MCA called me in and said, "We liked your work" and gave me a band called Brotherhood Creed, a rap group back in the 90s and a rock group called the Beauties. I liked all kinds of music and watched all kinds of music videos, so for me, I was making music videos. I couldn't care less. It was great. I didn't begin to impart any kind of cool or identity until much later. I was meeting people and A&R people and people that had done everything – managed, done A&R, etc. I was meeting people at different times, and a guy said, "Hey, I'm really good friends with a manager for this group called Kyuss. You should do their video." I said, "Great" and went out Palm Desert and met Josh Homme and those guys, and next thing I knew I was shooting a Kyuss video. That meant nothing though- at they time they were just another band – just a heavy, grungy-sounding band. I did that video, but then it changed to get to the punk part, and I don't know the exact date, but I remember the day. I was watching MTV, and I think I had just finished the Kyuss video, but it was still in post. I was watching MTV and realized that something just changed on MTV. I saw a director's name. I remember seeing "If I Ever Fall in Love" by Shai, and "Director: Ian Fletcher." That was ironic, because Ian went on to become a mentor of mine. Not too long after that, the Kyuss video got on Headbangers' Ball as the last video. That was when Headbangers' Ball was midnight to 3 a.m. It was the last video. I couldn't even stay awake to watch my own video.
Sometime later, Fletcher from the band Pennywise saw that video and saw my name and tracked me down. He said, "Hey, I'm on this label called Epitaph Records, and in this band called Pennywise." Actually, he tracked my dad down. I saw my dad, and he said, "Hey, this guy Fletcher from Pennywise called. He called, and I had a good talk with this guy." I went down and met Fletcher, and punk was about to break, and Pennywise was a pretty punk band, if not the punkest band at the time – not by success per se, but maybe by success because they were big. Green Day hadn't blown up yet, the Offspring hadn't blown up yet; it was Pennywise that those bands were opening up for. Pennywise made a video, and all of a sudden all these people were saying, "Well, Pennywise made a video, so I guess it's not un-punk to make a video, because Pennywise did." So now all of a sudden I was the "it" guy, because people go to the person the other person used. It's the same with making records. Then everyone started calling me, and I had nothing to do in life because I was young and trying to be a filmmaker and be a new video director. So I was spending time at Epitaph Records and meeting bands and going on tour with bands. As all the different subcultures of punk were exploding, I was sitting right there in the middle. I was one of the only guys actually doing it non-stop. When I got there, I was raised on all things video and all things loving David Fincher and Sam Behr and everything. Those guys were punk rock guys also making videos, and I was filmmaker video geek making punk videos. I just thought these should be big and grand and these should be movies, so maybe that's what set those videos apart. I was the only guy there for about seven years doing every video I could get my hands on.
Music Consultant:
And that's segued into a career for you. You've made videos with Mraz and Colbie Caillat and everybody.
DD:
I didn't leave.
Music Consultant:
That's a big part of it: consistency.
DD:
Yes. You stick around long enough, and you're there.
Music Consultant:
You've now done videos that were probably very shoestring budget, and very extensive on the other end. What advice would you give to artists just starting out? What are some common mistakes you see with artists trying to make their first video? It has to be a very dangerous place to play, because before you know it, you're spending thousands of dollars and you haven't even started.
DD:
I would say, never make a video based on a treatment. I would always make a video based on somebody's work. Have they done it? What have they pulled off? To this day, I'd say that to any musician. I'd say that to U2. I'd say, "Bono, seriously? Some of your videos are horrible." Artists have this amazing ability to self-deceive themselves, because what they saw on paper may have matched something they got connected to. And then when the final piece gets done, they can't even see that it's not what it is. If you spend a lot of money, the self deception seems to be an even more fortified reality. You can't accept that it went horribly wrong.
I don't write a lot of treatments. Lately I've had to write a lot because there have been more people saying, "Please write something for us," and I say, "OK, I'll write." But all the things I'm famous for I didn't write for. They were the kinds of projects where someone said – usually Cathy Pellow, who is a phenomenal asset to music videos in general as a commissioner. Cathy would always say, "Just get on the phone with Darren." So that's Mraz, Caillat, Shinedown, Buck Cherry. I don't have that many hits, but those hits were because Cathy Pellow got on the phone.
Music Consultant:
I'm sorry. Where is Cathy Pellow?
DD:
Cathy runs a company called Refuse TV and represents a couple directors, but she also does video commissioning for labels, so she was commissioning for Atlantic for a while. If a band gets an idea, that's what I wanted to run with. If a band says, "I'm just seeing red for this song," all of a sudden I'm thinking blood and communion wine and red. And ideas start flowing. If that's all an artist has, then I can build off those ideas and bring something to them that's fresh. They might say, "This is all about my grandma." And then we'll work with family and age and generations. But this idea of blind treatments with no names on treatments, you have to be kidding me. You would never do anything else in your life that way. You would never hire a doctor who wrote a treatment on how they think you should be cured. And you've got cancer, and the person says, "I'm going to cure you through lots of candy and watching movies."
Music Consultant:
What steps would you recommend groups take to prepare before they even sit down to talk to a director? Does there have to be a specific vision? What do want people to have thought about before getting to your doorstep?
DD:
That's going to depend really on who the artist is. There are some artists who are good artists and some that are bad. There are some artists that are deep and some that are not deep. My approach for as long as I can remember – and it happened pretty early on – is that I believe a music video at its best should be an extension of the song/an extension of the artist. With that approach, if the artist is knowable and personable and can communicate beyond what he has already communicated, then you have a good base. Sometimes you sit down with somebody and realize they are just in it for the scene. They're not deep and not going to last, and there's not much to extract. In that situation I'll just make the sexiest performance-based video I can make to help these guys live out their fantasy.
Music Consultant:
What about advice for the people that may not be at the point where they can do anything but something on their own? Are there DIY things that you see in videos that you see that you can't believe someone did that people should avoid?
DD:
I'd have to categorize how I would answer that. I don't mind when a really bad video gets made for a really bad band. New director, new artist – they're growing together. Anything worth doing is worth doing badly. I like that. Everyone is so afraid to be bad. The arrogance and the ego that people think they can be good right out the gate is beyond me and blows my mind.
Music Consultant:
Even simple technical things though, as simple as "I see them using this handheld and it's shaking." What is something that's so cliché that no one should ever do it? I can only liken it to being an A&R guy and getting a band photo of four dudes standing in front of a brick wall.
DD:
I think they should avoid thinking they are worth anything. As long as you avoid that, you're fine.
Music Consultant: How would that thought come through in a video?
DD:
If Band A is really good, and they go looking for someone to make a video for them, and once again the person that gets to make the video for them has nothing to show, or what they do have to show is probably what their video is going to look like. If the band makes that decision, I say stick with it and live with it. If you can't tell it's a bad video, it's like someone wearing a really bad outfit. I don't know what to do when I see someone wearing a bad outfit. But sometimes a person can wear such a band outfit but be so cool that it doesn't matter. Sometimes it just doesn't matter. I don't think it matters what kind of video Coldplay makes at this point. People love Coldplay. I don't think Johnny Cash could've made a bad video. But mediocre band, mediocre director – you have to take what you can pay for, and take it if someone makes it for free. No such thing as a free lunch, no such thing as a free video. It's going to be a free video. To the person making the video, I'd say, "Great, you made a horrible video. Now make another one, and another one and another one." If I'm not on a project I shoot almost every day of my life. I film something every day. I know I'm a filmmaker because I film every day. 9.9 out of 10 people I met that say they are filmmakers are not filmmakers. If I play basketball, I'm shooting free throws every single day of my life. I get that there are people that like to film and make videos and that do make videos, and if I met them and could get into their heads, I could tell if they were filmmakers. Filmmaking is the new accounting or the new web designing.
Music Consultant:
So you find there are very few are professionals out there?
DD:
Very few people are going to keep doing it and care about doing it. It's just like bands. There are a lot of "bands" out there, but only a couple real bands. I don't want to get caught up in all this Tony Robbins culture: "Tell me what I have to do. What is the secret? What is the tip? Give me the Oprah 'You can do anything if you try.'" That's a lie. That's the biggest line of bullshit I have ever heard in my entire life to tell kids they can do anything. You can't do anything. What are you talking about? Have you been to Cirque de Soleil? You can do that? No you can't. There's a great line, and my kids and I always quote this. One of our favorite films is The Incredibles. And there's a line of The Incredibles, and I forget exactly what is said, but he says, "If everybody had superpowers, then nobody would be super." When you say in terms of abilities, "You can do anything," what you're actually saying is, "Nothing is a big deal." There's nothing special about the person that actually does that, because you can do anything. Thanks, but you're wrong. That's not how the world works, and it completely destroys the unique abilities that people have, whether intrinsic or by hard work. No one naturally does what happens at Cirque de Soleil. They have to work to do that. So when you say, "Anyone can do that," it's not true. Now you have to assume all these things. We watch the Olympics and think anyone can do that, but no. You don't tell people they can do anything. And what we have now is a culture that has been raised on everyone from Denzel Washington to PBS telling kids, "You can do anything." So they say, "I love this, therefore I can do it." But they don't want to work hard. That's what someone should've been telling them: "Work your ass off, and you may be able to pull something off. But if you don't pull it off, at least you worked your ass off, and now you can go do something else." Because at the end of the day, the currency and the actual stock that you want to have as a person is a work ethic. If you cultivate a work ethic, you can go do anything. You said it at the beginning of our conversation: "Who do you know that is just doing one thing right now?" But if you think about it, even when everybody did have their cushy jobs somewhere, we were always doing more than what we do. I don't spend 90% of my time as a director. I spend 90% of my time as a hustler, manager, agent, a camera operator/geek/tech guy. That has nothing to do with directing. Now those that actually had a good work ethic and knew how to do more than one thing, in times like these are doing three or four things, because people with a good work ethic can work three jobs. If people stop wanting music videos, I'll go do something else. I don't live off a passion for filmmaking. It's not my identity. I try to have a good work ethic, and if it doesn't work out, I'll look around, and as long as there is somewhere someone is hiring, I'll go get a job there.
Music Consultant:
I do get the sense and have always gotten the sense from you that you very much enjoy what you do.
DD: I love it. I absolutely love it, but it's hard and it sucks a lot of the time. It sucks less the older I get, but it has sucked most of the time. It's a hard career. It's hard doing six videos in a week. And that's in my 20s. I would shoot two videos a day and sometimes five videos over Saturday, Sunday, Monday morning so I could get the one-day rental and get it back Monday afternoon. I'd pick up a camera package for under $2,000 on Thursday, and I would always try to get earlier pickup. I'd get it by noon and I could shoot a video Thursday, Friday, and two videos on Saturday into Sunday and get more pickup shots on Monday. If I could get two or three videos at $2,000-$3,000 per video, I just brought in $10,000-$12,000 in a weekend. If I keep my expenses in at under $6,000 I'm going to make $3,000. If I could do that twice or three times per month, I'm making a living and can pay my rent. I just cleared $9,000. I didn't look at it as nine videos. It was four days of filming. Nothing's really changed for me. I'm still filming all the time, and they're not longer projects. I used to pick up my gear on Thursday and be done by Monday. When I go do a Jason Mraz video, I'm just filming for four days with Jason Mraz. I think now the time I used to spend doing four videos I now spend doing one video, so that's why my videos may stand out more than other videos.
Music Consultant:
If you learned how to squeeze that much out of every hour on a low budget, I can only imagine that guys that did not have to scrounge for that existence would not be able to do that.
DD:
And that's why the old guard is falling apart. They're saying, "We'll give you two locations." I'm looking at Jason Mraz's video, and they have helicopter shots, they're shooting on three islands and have shots underwater. That wasn't even a big budget video. I don't compete with anybody. I just keep doing what I do, and I'm still low budget. Everybody knows I'm low budget. I'm the cheapest guy in town. I couldn't care less. I'm the top of the C level world. But when all of a sudden the industry dips into the B world, the guy at the top of the C world are poking their heads up and hiring me and saying, "Well, he doesn't do treatments, but we don't have money, so I guess that's a good give and take." As long as I'm filming that's what I do. That's my job, and there are times when it's horrible. Who doesn't know that? That's what jobs are. There's a great line by Chris Rock. He says, "Don't call it a job. I have a career. Jobs are the thing where there are too many hours in the day, and a career there are not enough hours in the day."
Take a moment to look at Darren's Projects and to get more information check out his company Level 4