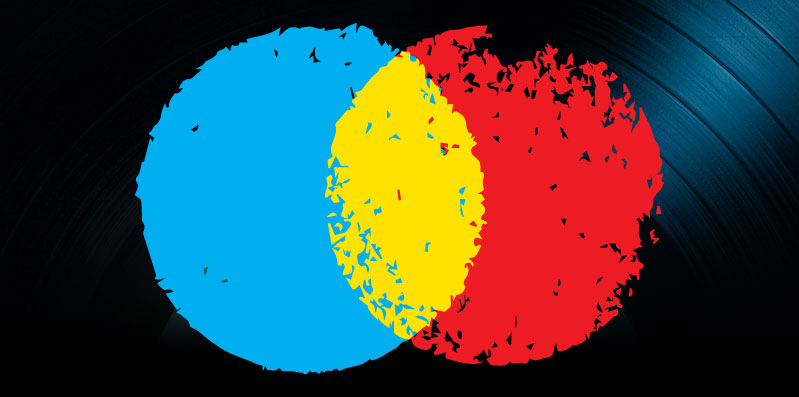 Virtual Concerts- A Reality?
Sibley Verbeck is the Founder and Executive Chairman of The Electric Sheep Company – an Emmy award-winning creator of virtual worlds and social games.  In 2003 Sibley was named as one of MIT Technology Review's top 100 Technology Innovators in the world under the age of 35.  I decided I needed to speak to Sibley after I saw the Electric Sheep Company's new application – StreamJam which is currently in Beta.  Streamjam is a 3D environment application that allows fans to create avatars of themselves and watch live streaming events with other fans.
Music Consultant:
Tell me about how you came to put together the Electric Sheep Company and how Stream Jam came about.
SV:
In terms of my own career path, I had started with a couple other folks a company called Stream Stage in 1999, and we did computational linguistics research and search technology for audio and voice, so I was dealing with video there. We did that for six years, and eventually sold the company to Comcast. In parallel with that I was always interested in virtual worlds. And in the 90s there was the whole flurry of work on virtual worlds and then it quieted down for a while and then there was more again, and there were all the MMOs (Massively Multiplayer Online game).  I'm not a huge gamer, but I've always been really interested in following that industry and thinking about how that technology applies to things that are not strictly speaking games.  A lot of people like to think and dream about that and realize there's a huge potential, but for some reason we as people have been bad at starting to tap that potential. There have been a lot of interesting prototypes and stories, but not a ton of really great products using virtual worlds or video game technology for non games. Nevertheless, in 2005, I felt like some of that was really coming along, and Second Life was a really flexible tool, and we wondered what we could do with that. So we started the Electric Sheep Company specifically to create virtual worlds for other companies and start learning from that and building technology from that, and starting to decide as we grew as a company what our own business could be.
Music Consultant:
Tell me a little bit about what you've built for who and what those applications were like.
SV:
We've done a pretty wide range, but the bulk of it has been entertainment – non-game entertainment and social experiences of some kind. We did make a whole virtual experience to o along with a couple episodes of CSI:  New York that we helped create. We filmed the episodes in Second Life in that case. We had a whole experience there of crime solving that people could come in and check out. That was the pinnacle of our use of Second Life, which was really fantastic but not a platform where it's easy to get a huge number of people in for an experience, so we felt like we took that as far as we could go. We worked with MTV to create some virtual worlds that were up for some of their reality shows a few years ago. We did some things with Showtime and The L Word, which won a technical Emmy. We've done some more serious applications, like training applications and internal to company applications and smaller brand integrations, some that were within those I just mentioned, like the CSI:  New York and MTV projects. They had sponsors, so we did pretty fun integrations where you could interact with virtual products that did silly things.
One of the themes that came out of that, and we had probably 50 Fortune 500 clients, is that one of the most consistently successful things we would do was live events. But none of the existing systems were made specifically for live events, they were for games, platforms or social experiences. As part of the on-going program we'd have some events, and a lot of them would either involve music or be around music. The platforms and technology weren't built to support that, so the musicians weren't making any money; they were doing it as a one-time thing, either because of their relationship with MTV or because they were just doing a gimmicky thing as a promotion, and you couldn't scale to huge numbers of users, even if we had Ben Folds or Lady Gaga before she got quite as famous as she is now – people with a huge amount of fans. You couldn't do a huge experience with tens of thousands of people. We really looked at that and said, "Of all these things, that's been consistently really exciting, and we should create a virtual world application just for that. That's sort of one of my themes looking at all the platforms that get created for virtual worlds, and many of them get abandoned.  It's interesting in the industry that everyone creates these tools that are okay for a lot of things, but not great for any one thing. We wanted to create an app that is free for artists to use and can bring the business model of virtual goods to live events and focus on music-related events in particular. That's what we're doing with Stream Jam.
Music Consultant:
Tell me how you see virtual goods playing out. Is that as simple as offering the fans who would attend these virtual events the chance to skin their characters in a concert t-shirt? What does that really look like?
SV:
That's one part of it. Yes, you can sell people virtual merchandise for their avatar, and that can be dance moves as well as clothing or a hairstyle. What you have to do on the other side of that is get people to care about their avatar. Some people will just be in there to have fun and support the artist, maybe it's an indie artist or something. They'll go in there and spend a dollar and get something. But we need to go further to make this add up for artists. We need to get fans to care about the avatar or their experience, and that means we have to get to the point where we know they're going to come back to Stream Jam, and there are other motivations. What we're doing and what we see our job with Stream Jam to be is to put in the features and use game design – not necessarily make it a game but to create those motivations for a lot of the fans that come in. You don't need all the fans to buy something, but you need a certain percentage. That's how the social games business model works. You make most of your money off five or ten percent of your users. We're creating and working towards putting into streamline things like fan leader bands to determine who is the biggest fan of the artist, or who are the biggest 100 fans. The more you participate with the artist or that artist's content, whether it's coming to their shows or buying virtual goods or playing a game or answering trivia questions, the more you'll go up on that list.
Music Consultant:
And the artist will be able to manipulate what these tiered offerings will be?
SV:
To some extent. We're trying to make it super simple for the artist, because they don't need another really complicated thing to handle. If they really want to get into this, there's a lot we can do. We can make custom clubs and dance moves and outfits and even games. That gets more and more involved and more costly to do that. We're trying to make things really turnkey. It's hard enough to take the time to make a video stream today, whether it's at a show having someone streaming, or you're an artist and answering questions from your fans streaming from your living room or your hotel room. Or you may be playing acoustically somewhere and you want to stream that. There are complications in that in getting a good internet connection and sound quality, etc. That's hard enough. If you can create that video stream, you can check a couple boxes and that video stream will be in the Stream Jam app, and you have this business model around with all these features. You can charge for entry. We will be rolling out a ticketing system, but we think ultimately lot of shows are going to be free and we will motivate fans to make purchases within. On the other side of the coin, our goal is to make the process simple for the fans as well. That's why Stream Jam is in Flash on the front end, because everyone already has it for their web browsers. Eventually we can create other front ends so it works on the iPhone or other devices, but we're starting on the web online with computers.
Music Consultant:
You just baked my brain thinking about a bunch of fans being at the actual concert but on their iPhones at the virtual concert.
SV:
Yeah. Exactly. We've played around with doing that, and have done a little bit of that on an experimental basis with some bigger companies that crossed reality, and where the people there in person can interact with the people virtually. That's why we're in Flash, so it really just takes a couple clicks for fans to get in, and they can log in with their Facebook credentials, or if they're already in Facebook, they don't have to log in. They don't have to create any new accounts or do anything . It's just "click, choose your event," and you're in seeing an artist you care about.
Music Consultant:
When are you launching? I think it's in beta now, correct?
SV:
Yeah. It is in beta and will be for a little while, probably the rest of the year. As we get closer, we'll decide on what we call a launch date. In reality, it's getting a lot more solid all the time, in its early form with the features it has. And we're constantly adding new features every two or three weeks. We do a bigger update that often. We have revenue-generating features in there now and can do events. We're open to doing more events. We do feel like especially with the things I'm talking about with more features that motivate fans to participate in the economy and come back and hang out there and perhaps the ticketing feature. We want to get some of these bigger things in before we officially consider it post beta. But we will be doing bigger events and some series of events with different artists and venues. We have a lot going on.
Music Consultant:
The Facebook application seems to be the easiest way for people to see the virtual concerts. Is there going to be a designated room for when there is not a concert going on?
SV:
Right now there is a lounge. If you load up the app, there's a button that says "lounge," but nothing is in there right now. It's on the plan for the many long-term things. We're talking to a couple labels and other parties that are interested in having their own clubhouse that's themed and has content in it and will eventually have game content in it that is themed for their artist or genre. I think we'll have some of that where there will be places worth hanging out between shows. We also hope that by this time next year and hopefully sooner we'll be having 24/7 shows. There will be constantly lots of content.
Music Consultant:
How about for artists that want to perform? Is that by invite only, or how is that working right now?
SV:
People just need to contact us. It is open. We have to be a little bit in the loop scheduling events, and later this year we anticipate getting up tools for artists online so they can sign up online and schedule events themselves and manage all that and select from some options about which features they'd like in their events. At that point they can upload a graphic that can go on a virtual t-shirt to sell or that goes on the wall on the venue. Some of those things can make it automatic and manageable. We don't have that yet, so artists have to start by filling out the little form on the website, and then we contact them right away and can get events going.  It is at www.streamjam.com and there they can find the link to the app and the contact page and get to us for an event.