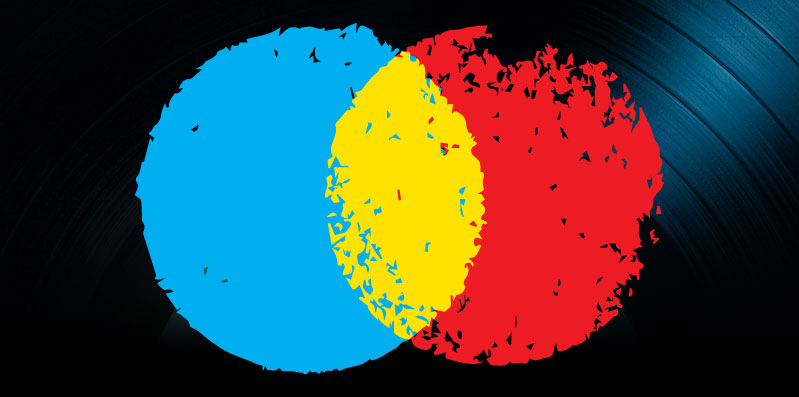 Music Publicity with Amanda Cagan
Amanda Cagan is a well known and very experienced music publicist.  She started her career as an assistant at Levine/Schneider Public Relations – the firm that handled Janet Jackson, Aerosmith, Fleetwood Mac and Tom Petty among others in the 1990s.  She subsequently worked with several different firms and has done PR for artists like Nickelback, Maroon 5, Green Day, Deftones and Korn among countless others.  Amanda started her own firm called ABC PR just over eight years ago and she currently handles several artists including Silverchair, Jonny Lang, Sevendust, Dredg, Pierce The Veil, The Dear Hunter, The Cringe and American Hi-Fi.  Amanda was kind enough to take time out of her day to speak to me about Music PR and how that role has changed.
Music Consultant:
Tell me about the challenges of a publicist when you first started in the 1990s.  It seemed like so much more of a straight, Point A to Point B sort of business where you went out and developed your relationships with the journalists and editors that controlled the print media. What was your day in and day out like back then?
AC:
It was definitely different before the Internet became what it is today.  When we were still Levine/Schneider Public Relations we had two computers for the entire music department that everybody had to sign up for to have their own chance to type up press releases. When I finally got my own computer myself, because I was Mitch's (Schneider of Levine/Schneider) assistant and needed one, that was a very big deal. In 1995 when we moved to MSO (The Mitch Schneider Organization) that was right when America Online was starting. I remember a colleague of mine at MSO went to my computer guy's office to learn about the Internet. We were blown away and had no idea what we were looking at or what the potential of all of it was. It was all very new to us. Before the Internet, I was making a lot more phone calls, faxing was a very big deal, because that's how you got things out to people. I would have a fax trail of about 50 people, and I would have to stand there at a fax machine faxing a press release over and over again to all these different people like Rolling Stone and the LA Times and things like that.
Music Consultant:
My experience with publicity is that a large part of a publicist's job is crafting a compelling story and pulling out their interests and their essence.  Can you elaborate on that part of the job?
AC:
That's what we as publicists have to grab from the artist. We have to look for what's the particular story. If it's just a matter a group of guys got together and formed a band because they are high school friends, that's all well and good, but it's not really very interesting, because frankly every person on every other block is forming their own band. You definitely had to dive deep into the artist's mind and figure out what the good story is, and if someone has an interesting family background, if someone has famous relatives, if someone went through rehab, if someone went through the High School of Performing Arts and graduated with honors and won all these contests before signing a record deal, anything like that. That's the main core about how we determine what is worthy to work and what's not.
Once a band reaches a particular level, like when I was watching the rise of Alanis Morissette. People gravitated towards Jagged Little Pill, her first record, because of how brilliant it was. People at the time were learning about her story about how she was a Canadian pop princess and now was segueing into mainstream American rock and had joined forces with Glen Ballard who is a big time record producer. She signed with Madonna's record label and that was a very big story, in addition to the fact that she is an amazing musician and wrote these incredible songs that were relatable to pretty much every girl in America. Then, of course, she went on to sell over 26 million copies of that album. It starts out with just the story, and then it explodes she had songs on the radio, and that's when the press came calling. Everyone wanted to do interviews with her and book her on television shows. The radio success definitely helps. That's still true- if a band isn't played on the radio, it's definitely going to make things harder when it comes to editors and TV bookers paying attention to them.
Music Consultant:
It really does seem that the more you have going in one area, the easier it is to get more going on- like rolling a snowball down a hill.  What about for people who don't yet have radio and famous producers etc.?   In that case, what makes your job easier as a publicist?  You can't exactly say to somebody, "Go get interesting quick." What have you seen from people that were everyday people, other than talent, that helps get press?
AC:
At the end of the day, it's all about the music. If the music speaks for itself, an editor or anybody else in journalism will latch onto a band just because they like the music. It doesn't matter if their story isn't all that interesting or if they're not played on the radio or not playing 300 shows a year. If they love the music, that's what's going to speak volumes to them, and that's what they're going to want to cover in order to expose the world to that particular artist. If you're a band that is up and coming … that's a good question. There are so many bands around that are trying to make a name for themselves, and certainly that makes my job a lot harder, because the more bands out there, the less space there is, the less time editors have to pay attention to the bands I'm pitching.
Music Consultant:
It's almost like you have to do something explosive to get people to pause long enough to even listen.
AC:
Exactly. If you're just starting out and don't have the luck of being signed with a major label or don't have the money to hire a publicist or a radio rep or anything like that, the best thing to do is to try to get in touch with journalists at the local publications, like the weekly publications, even if there are any city-based websites. For example, there's LAist, there's all of the Onion websites. Almost everybody lists email addresses on websites. If you look for writers that are writing about the same kind of music you're doing, you can drop them a note and say,  "Hey, I play in this band. I'd like to send you some music. Here's a little bit about us." With the regional publications, some are more open to getting in touch with local bands and have their own local coverage. That's definitely a good way to start and get reviews.
If you can go to a prospective record label and say, "The San Diego Reader wrote this about our band," and if it was an amazing review, that's definitely something to add to the resume. That's something worthy of doing. You're not going to want to hit up the person that's writing about Alanis Morissette and Vampire Weekend, because those editors are really busy with the A-Name artists, so they might not have the time to give you. For me, it's always worth a shot, but just know if you send those editors a note or a package, they might not have the time to get back to you because they are so busy. I have to deal with that on a daily basis myself. Even though I've been in the business for almost 20 years, there are some editors, a lot of editors that are just busy. I just have to keep sending pitches their way and hope they will eventually get in touch with me, even if it's just to say, "No." That part of it never ends, but they have to at least let the journalists know they exist, if they feel like they're in a good place where they think it's time to be reviewed. If they just started a band last week and area already itching to put a demo together and get it out to people, they might want to wait a while and develop the band and make sure they're submitting it when everything is on point. The editors will know when things sound amateurish or when they read something that's amateurish.
Music Consultant:
Speaking of which, talk to me about presentations and marketing materials and dos and don'ts. I'm sure there are a lot of "Spinal Tap" moments.
AC:
You always want to try to be interesting, especially in photos. A band up against a brick wall, that's definitely nice and boring, but if you're working with a photographer that knows how to use filters or a fisheye lens or something that makes it interesting, great. Every band these days is all about making interesting photos. It's not just about standing against a white wall anymore. That's something to pay attention to. They could find a mural in their local town or go into an alley that looks beat up and use the scenery around them. If they're a nature band, find a field somewhere and go take pictures there, or go into the desert or get all crunched up into the back of a car and take a picture there. The bio just should be the story of the band, how they got together, any of those interesting tidbits that might make it appealing to the editor:  awards they might have won; if they've been able to open up at Coachella or any big festivals that were opening up in their town; if they won an unsigned band contest. Those are the kind of things to include in a bio. You just have to come up with something. If it's just, "We really love music, and we decided to play." That's not going to be enough for some people. It's not enough for me sometimes, and unless I totally love the band I wouldn't necessarily sign a band that got together just because they love to play music. It's like I said before, everybody and their mother is trying to do that these days. There has to be a hook. If a band was releasing a record today and are on their fourth record, I need some kind of story. It's not just that this band is releasing a fourth record. It's what did they do during recording? Did anything happen in their personal lives that I can use to make the story interesting to the editors?
Music Consultant:
What about the use of media? The assets? How important is it that a band collect B roll footage and photos and document their life for the purposes of distributing this content to social networks and to provide ammunition for a publicist or ammunition for themselves if they are their own publicist?
AC:
I think it's very important. Most bands these days have flip cameras, cameras on their cell phones. So if you're working on a song in a studio, record it. Do a tour diary if you're going from town to town,. Record some of it and post it on a website, or, Myspace is still free, so create a really good-looking Myspace page and post video diaries and live footage of a performance. Sit and look into a camera and tell the story of who you are. That kind of thing fans really love, and I'm still telling that to my clients today to do that kind of thing. The fans eat it up. Even though me as one of the band's employees might not look at that stuff every single day, there are kids all over the country that live and die by that stuff. They want to see what life is like on the road and know if bands are going to these cities they can only dream of going, what it's like for their favorite bands to go and see. If a band is going into the studio for the first time ever, record it and say, "Our guitar player is laying down his first ever guitar tracks, and it's the first time he's ever been in a studio." Make it interesting. Most people know how to edit videos. I see videos on Facebook all the time. Create those pages and get the word out, and tell your friends and they will tell two friends and so on and so on, and you create the buzz that way. Those online assets are very important.
Music Consultant:
Do you get a lot of mileage when bands are able to find their way into photos with more established artists, or for artists that are adept at getting themselves in a collaboration or in the same room with other artists? Is there an upside to this kind of co-branding? Does that make your job easier when someone is standing next to someone of considerably more celebrity?
AC:
That kind of thing is definitely appealing. If you're a new band and someone of a big name shows up at your concert, and you get a photo of everybody together or live footage of everybody together that is definitely a great angle to let people know what's happening. It's posting it on the MySpace page or contacting your local media outlet and saying, "Hey, So-and-So showed up at our concert last week and we have footage if you want me to send it." It definitely helps. With any of my clients, if I ever get photos like that I always use them as much as possible. When I was working with Deftones and they were in the studio, and Robert Smith of the Cure happened to be in the studio at the very same time, and I wound up getting a photo together of the band with Robert Smith and sent that out to magazines and that was published in a bunch of places. That kind of thing is never ending, and definitely a really good hook. If you're lucky enough to be in the same room with someone, try to get a picture or get it on video and work it.
Music Consultant:
Knowing what you know now, if you were all of a sudden 18 and an artist or starting your life over as an artist, what would you look for in hiring a publicist? There are so many people out there that are hanging up a shingle that have good track records or not good track records. What would you look for in a publicist?
AC:
There are publicists in most cities that advertise on their own. If you look in your local music publications, most of the time you'll see advertisements for publicists that work with local artists. Even though they might not be working with the clientele that I might be working with, if they work on the street level and have delivered for other local artists, I would definitely give them a chance. They're not going to charge you an arm and a leg, but they are going to charge something. The band just has to know that everybody has to have their services paid for and be realistic that way. Even if they are a local publicist, they still have to make money to keep their lights on, and frankly the band is paying for the traction the publicist has with editors and anyone else that they feel might be able to give them some traction. If they have connections at some websites that are open to covering unsigned artists, then might as well give that local publicist a chance, and maybe give it two or three months, because it usually takes that long to get coverage. Coverage does not happen overnight unless you're Vampire Weekend or Britney Spears. If you're a local band, it's going to take time. You have to get music to the editor and give them time to listen to it, and then the time to actually get the coverage together to appear. I would investigate in your area to see if there are people like hat who will work with up and coming artists. If you feel you're at another level, you could do an online search for other publicity firms. Most of us have websites these days. You go by the clients they're working with. If they are working with the kind of music you're playing, and if you feel you're at a stage where you have a good story to tell, are going to be doing a lot of shows, have a manager in place, if you're on the way to getting a record label or have investors that are working on getting you a label deal, definitely work the Internet. Look for companies that would be suitable for you. Otherwise, hit up your local people and develop that relationship. Maybe in the long run if things really explode, that publicist can grow with the band, and that's a nice way to start a loyal team also.
If a band only has $500 a month to spend on services, they shouldn't be contacting very established PR people.  Don't get me wrong, I'm doing this because I love it, my other buddies are doing it because they love it, but we also have our limits to what we can and will work.  Everyone has their own set of rules they live by and guidelines for working with new clients. Hiring a publicist is really just a matter of getting a good vibe from someone, someone that has the experience in working the kind of music you're playing and someone knowledgeable about who the proper editors are to be pitching- because that information changes daily. If you're an up and comer and can find someone local who wants to take a chance on you and get you exposed to the people necessary to get the ball rolling, I would consider those people first and foremost.
———-
Fore more information on Amanda and her PR firm check out her company- ABC-PR