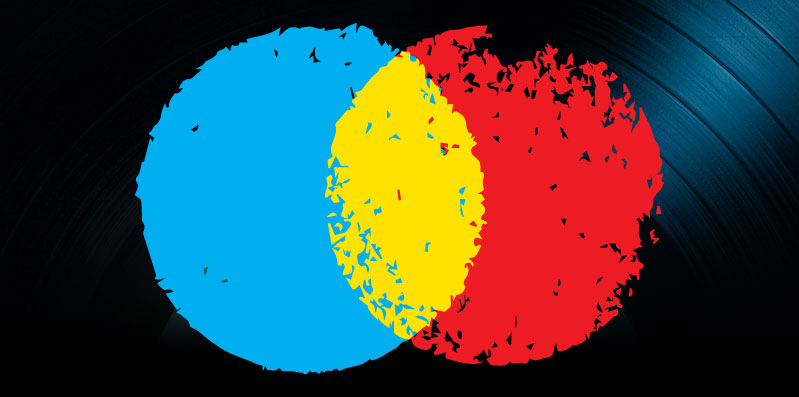 Amy Meyer is a music publicist and the owner of Meyer PR, where she works with a small and diverse roster of artists, including hip hop artist Sam Adams, Xavier Rudd and the up-and-coming band Oh Darling. She began her career in the music business at nineteen years old when she landed an internship in Business/Legal affairs at Interscope Records.
This interview with Amy was conducted in 2011. If y are interested in music marketing and management services please contact us to see if we are a good fit for you. If not- please read on.
She quickly moved into the Sales/Marketing department where she learned from some of the industry's leading executives. After leaving Interscope, she worked as an assistant for a famous Japanese musician and producer where she had a behind-the-scenes look at an artist's life as well as how to run his recording studio. After some time in the advertising department at Warner Bros. Records, Amy moved onto Elektra Entertainment, where she worked with an eclectic mix of major artists such as Metallica, ACDC, Third Eye Blind, Pantera, Missy Elliot, Busta Rhymes and The Old 97s. It was there she settled into her career path as a music publicist, and went to work for d.baron Media Relations, a high-end independent publicity firm based out of Santa Monica, CA specializing in public relations for many Latin crossover artists, including Enrique Iglesias and Shakira. She branched out on her own in 2002 and started Meyer Public Relations. During this time, she also was a member of a small but passionate team that ran independent record label, Ironworks Music, owned by Jude Cole and Kiefer Sutherland. She was a key player in the label's growth and also took on management duties for two of the label's artists.
I recently had the opportunity to sit down with Amy and talk about how she developed a passion for music PR, how she works with musicians to build their image, and how artists just starting out can get press themselves before they are ready to hire a music publicist.
Musician Coaching:
Thanks for taking some time to talk to me today, Amy. How did you first make the transition into music PR?
AM:
After working at Warner Bros., I pretty much decided to make a complete switch to the opposite of advertising. When I was working in advertising, the publications pursued us. As a publicist at Elektra, I was basically wooing and begging the publications to cover my artists. I started as a tour publicist, so I did mainly regional tour press for a bevy of artists, all different genres. When I first started working as a publicist, I honestly didn't even know what a publicist did. Someone took a chance on me, and I got a great job, and just fell into it naturally, so I stuck with it.
Musician Coaching:
And how did you make the decision to start your own PR company?
AM:
I actually didn't know I was going to do it. I left d.baron Media, and was at home and had a lot of clients I'd worked with in the past or who had known of me from other campaigns I'd done, and I started getting offers. I've now been on my own for about eight years. I feel very fortunate that I've had that. I've gone back and forth between wanting to be on my own and wanting to have someone here to help me so my company could grow. But I've decided I really like what I have. I've been lucky enough to be able to be selective and only work with musicians and teams that I love.
Musician Coaching:
So, you started at a big label, moved onto a smaller boutique PR agency and then went out on your own to work with large independents. How has publicity changed since you've gotten smaller and smaller and closer and closer to DIY methodology?
AM:
It's vastly different from where I started in publicity, and I prefer it this way. I enjoy being a part of an artist's development phase. This indie-minded world works for me, because it allows me to be a part of an artist's career from the beginning.
Musician Coaching:
What does your job entail?
AM:
I like that I can tailor my job to each campaign. Normally, I'm one of the first people on a project, so there isn't a separate online media person or video person yet. When I take on a project what I like is helping an artist tell their story, either by creating a bio or tailoring the bio they have to better represent what they're about. A lot of people don't realize when you come out of the gate, whatever you come out with will stick with you for the rest of your career. In helping an artist tell their story, I make sure they understand the elements they put together now will be the things journalists will always ask them. As an artist, you need to be able to want to talk about these things. In the beginning, I usually give some media training to explain all that to an artist. I see my job as helping the process of building an image and telling a story from the beginning to the camera-ready presentation to the world, whether that's print media, online, television or anything else.
Musician Coaching:
What are some of the common mistakes people make when they don't have media training?
AM:
The most common problem is not thinking through their response and not having a genuinely thoughtful answer. I try to make artists realize that their words will extend beyond the conversation they're having with a writer and it's important to consider the question before responding.
Musician Coaching:
And how do you train someone to be thoughtful?
AM:
With most artists you can pull together the top ten questions they'll be asked over and over again. If we cover those questions while giving them time to think through their answers, then they will always have their go-to responses. Luckily enough, these are creative people, so they'll be able to switch up their answers a little bit each time, so they can make it more exciting for each interview. As an artist, if you have those bases covered, it frees you up for the occasional question that's outside the box. You can take a moment to think about it. With my clients, I do email interview tests with them. Sometimes if they need it, we'll also do video interviews so they see themselves and how they respond. Ultimately, it's about teaching them that they have to be aware of what they're presenting to the world.
Musician Coaching:
What are some of the questions most artists are going to be asked at some point or another?
AM:
Most people ask about the band name, how the band met, how they got into music, who they think they sound like – which makes most artists cringe – and then what their musical background is. They also often ask what the artist's or band's top favorite artists are. I can't tell you how many times I've had an artist finish an interview and come back and say, "They asked me what my favorite musicians are, and I said the wrong thing." That's often the thing they are most sensitive about. They want me to call back and give an updated list. If you go in knowing your go-to answers – which are genuine answers – it's just about being ready to deliver them on the spot and being consistent.
Musician Coaching:
So, it's just a little bit of rehearsal before the show.
When you're an artist, there are a lot of pitfalls involved with doing your own press or even hiring someone you don't know directly. What else should people be aware of when doing their own press or hiring a publicist for the first time?
AM:
I think the best thing is to know what your goals are, and what you want out of it, other than getting into Rolling Stone. You have to be realistic and aware that people at magazines and websites and any outlet are very limited with the space they have. They're being pitched by tons of publicists every day on multiple projects. You really have to be on the same page as your publicist about what you want to get out of it. You want to hire someone that specializes in what you do and that has the time to really focus. I think a big mistake a lot of publicists make is taking on too many things. Choosing your publicist wisely as an artist is knowing who you're hiring, the kind of time they have for you/that they will make you a priority and that you will both have the same expectations. As a publicist, my job is never done. There's always another outlet, someone else to pitch, someone else to follow up with, especially in the online world. It's endless. Knowing you have someone that is really going to work for you and with whom you have the same goals is really important and will make you a good team.
Musician Coaching:
I find a lot of artists come to me and say, "I have this new record. Get it written about." My whole thing is, in 2011, an artist or a band releasing a record is not newsworthy in and of itself. There are too many. Which exercises do you have your artists go through when you're trying to help pull a story out of them? How do you help people find their unique story?
AM:
That's really why I actually enjoy writing bios or creating bios for my artists in the beginning. It's the same questions I would ask down the line. Everyone is unique and everybody has a different story. Sometimes people, especially musicians, just don't know what sets them apart. Most musicians think, "My music should sell it." But you have to have something else to make people even open their ears to your music. I would like to say to everybody that it's a record that makes all that happen, but it really is the story. I talk to them and learn about them. I listen to my artists' interviews even in the beginning, because I learn about their hobbies, how they grew up, even their thought processes. You have to be really creative these days. It's about finding out the little things and creating stories about those things. I probably drive them crazy, because I ask them so many questions.
Musician Coaching:
A lot of the folks reading this are at a stage where they are not ready or able to hire a publicist. What advice would you give them in helping determine their uniqueness and their story?
AM:
I think it's really about taking a good look at yourself. If you're a band, look at the individuals and also what sets you apart as a whole. It might be your history. It might mean you come up with creative ways to do things on your website to create a fan base. If you don't think you have anything that sets you apart, you can really create whatever you want. That might be creating a unique online presence or doing funny skits. It depends on what you want to put forth in the world. It's a matter of looking at yourself as people and how you got to where you are now and what your end goal is.
Musician Coaching:
Any other parting words of advice for artists?
AM:
I want to put one more thing out there. I get approached a lot by musicians that I think are musically ready but don't have the funding to hire me. If I weren't running a business, I'd probably have tons of "favor" projects. But as an artist, if you're not ready on the financial side, there are so many things you can do on your own in the beginning. Every website has a contact section. I would shoot for a lot of the smaller ones in the beginning. A lot of bands can do some of that on their own, but they have to be willing to work. I think a lot of people forget that, even when they hire someone. They think when they hire someone, the work is done on their part. But it's a team effort. Even before you get a publicist, the more work you do, the further you'll go. And you'll increase your value before you get to the point of hiring someone. Be realistic and look to like-minded artists. See what they've done and which websites cover them, and appeal to those. Create a page online with your music, on whichever platform you want and try that avenue on your own. You can do it in the beginning.
Musician Coaching:
Do you have any advice for approaching those folks if you're not with a publicist?
AM:
I'm not talking about going to the big print magazines or websites. Some of the bloggers or music websites pride themselves on finding music early. Sometimes they'd prefer to get it from the artist rather than getting it pitched to them by a publicist. There's an openness there. If you show you have music and are doing the work behind it, and that you have a mini bio on your own and have it together; and if you show you have shows going on in your area, I think people are going to be really open to you.
Musician Coaching:
In your experience, is personalizing each email the best route to take?
AM:
Absolutely. You need to know who you're reaching out to. Even with people that I have worked with for years in the media I still go and take a look at what they are currently covering before I reach out. It's a good conversation piece. You talk about a piece the writer has done, and the person knows you're going to them because you saw they like a certain artist that plays music similar to yours. The thoughtfulness that goes into that will go a long way.
To learn more about Amy Meyer, you can keep up with her on Twitter.