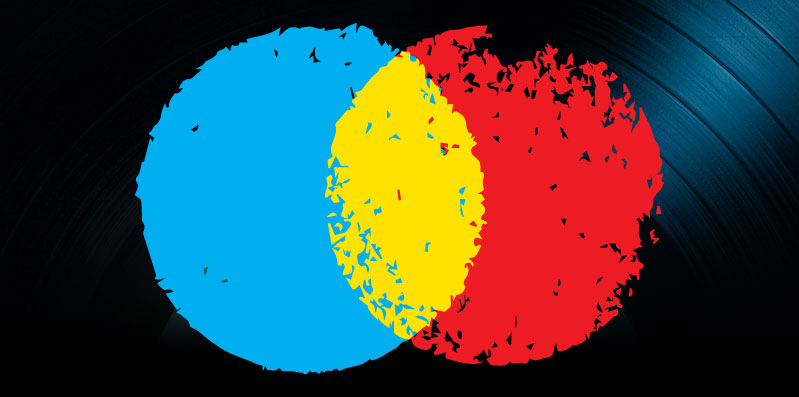 More about Touring and Music Placement
Josh Zandman is the CEO and founder of the music licensing company Song and Film.  He is also a writer, producer and a musician.  Prior to starting Song and Film Josh was signed to  A&M / Interscope records as the keyboard player of the band Burlap To Cashmere.
Music Consultant:
Josh, thanks for taking the time to speak with me today.  Before we get into what you are doing now tell me what it was like for you as a major label recording artist?
JZ:
They wanted us to basically have a grassroots following because of the genre of the music, so we toured over 300 days a year.  We were constantly on the road for five years.  Even when we got a tour bus, we were showering in truck stops.  If we were lucky enough to get one hotel room, and sometimes there were bloodstains on the sheets. We stayed in crappy places. We always would say, "We're living the dream." Even when we were playing for 10,000 people, it could be rough.
Music Consultant:
Many people just don't really realize just what constant touring entails.
JZ:
The experience is and was incredible. I always say the prize is an empty box, but it's all about the journey, especially in the music industry. There's usually nothing to hold on to but the people you meet and the music itself – that's what it's about.
Music Consultant:
There aren't a lot of artists that do 300 days per year.  Today, very few people have tour support and DIY is the rule not the exception.  Most people gig doing the weekend warrior thing with three-day weekends if they're lucky and it seems that almost everywhere you go audiences are as jaded as they are in New York and Los Angeles.
JZ:
When we started, it wasn't like that. We started in late 1995. The digital stuff wasn't as popular as it was now.
Music Consultant:
It was also a very different economy.  People had some spare money too.
JZ:
Exactly. We would book ourselves initially. We started out slow. Then we got picked up by PGA when PGA was booking REM and others. Our conga player wanted to be on the road all the time, so he would say, "Put us out." And he just booked us. When you're playing for the Christian industry there are so many shows. It's very supportive from the fans. There are endless numbers of shows. Of course, you're not playing every day. Back then we were saying we shouldn't be playing all these shows and just be doing the big ones so we could concentrate on writing and radio, which I think we'd still be together if that had been the case.
Music Consultant:
You did this for five years- what would you have done differently had you had all that experience when you started out?
JZ:
You need a leader in the band. You need somebody to make final decisions, and we didn't have that. We had seven people all complaining, and nobody was making decisions. Also, the best thing to do is if you're a writer in a band and living together and working together, you need to give some of that publishing to the other guys. Because otherwise in our situation, the writer was making all the money, and we never made anything except towards the end, when made a little bit. But when you're making $20,000 per show playing for 10,000-40,000 people and not making anything because it's going all back into tour support, you wonder why you're doing it. You look at bands today that have been around for 20-30 years and they split the publishing. They're all considered writers, and that's why they're together. They're all making money and all happy and having fun.  I also would have made different choices regarding our management.
Music Consultant:
So the band split up- then what happened?
JZ:
I left the band and was in a crappy apartment.  I couldn't afford rent in Jersey. I had done a demo of a song called Beautiful out in Nashville. It was just a demo, and I did it for free with a guy named Rick Elias, who has had some really big songs on albums in the Christian industry. I sat on that song for a year and didn't do anything with it until that website Demo Diaries was up and running and popular. I e-mailed Gary there and said, "This song has a Dawson's Creek kind of feel. Can you put it on your site?" At the time A&R execs would contact you if they liked it when you were posted on that site.  Gary asked me "Was this ever on Dawson's Creek, and do you want it on?" When I said "Not it hasn't" and "yes please" he told me to e-mail this girl who was the editor to the show and to say that I was recommended by him, and she said, "Thanks, I love it."
No joke, a week later the music supervisor said, "I need a song for the closing scene in this episode." And she said, "I just got the perfect song." Two weeks later, this song was on one of the biggest shows on TV at the time. I was floored. I had been ready to give up on music, and then that happened. Then I tried to get publishing companies to help, but there were no companies out there like Film and Song that pushed songs to TV and film. There were only publishing companies. Nobody would push my stuff. I decided to do it myself and started Song and Film as a tips sheet like Demo Diaries to gain contacts for myself. So I would find bands I thought were awesome and put it up on the site with their contact info. I wasn't doing it for the money. I was just trying to gain relationships with people. What happened was, in the first two  weeks I had the Vice President of Fox Music pick four bands for two pilots coming out. I didn't know what to do, so I just told him to contact them. Within four months I became known in the music industry because I was doing something different. Putting links in e-mails to music was something nobody was doing at the time. People were excited to be able to just click and listen. That gained a lot of attention. That was seven years ago. Since then, we've tried different things, and it has become what it is now. During that process I also wound up playing piano for Kanye West on his first album, which was fun.    
Music Consultant:
You've gotten music placed on Dawson's Creek, you've started Song and Film. What other victories have you had for your music and other people's music?
JZ:
That was just the first thing that happened. During that time I also signed with Cherry Lane Publishing. So I had songs I wrote with them that were placed in movies, and I was writing with people. What happened with Song and Film was that I got more excited about other people's music, so I never even pushed my own. We have over 300 major placements in A-List movies, from Epic Movie to movies with George Clooney, Patrick Swayze along with national and regional commercials, iPhone and iPad games, indie films, corporate CDs. We work with anything or anyone that licenses music, we've had great success.
Music Consultant:
When people ask me "How do I get my stuff into film and TV?"  I never have a clear cut answer except that doing so is a full time job.  What I try to explain is that when you're calling up and say, "Hey, I'm an artist and I have three albums worth and they generally sound like this," anybody on the phone is generally listening and thinking, "Okay, great, but I've got Sony on the other line and they have all of Western music. Can you hold?"  Was the idea to work with more music than just your own a strategy to build a bigger catalogue so you could have more conversation currency with these people?
JZ:
Honestly, I wasn't even thinking that. All I was thinking of was, "One day I want to be a music supervisor, and in order to do that, I need to get music placements." I thought that at the time, but now I realize it's just who you know to be a music supervisor. At the time I wanted to build relationships and placements. When I would find a band, all I was going off was my passion for music. That's it. I get very excited when I hear a new song, and it really excites me and I want to do something with it. This was the vehicle by which to do it. And that was my passion – to play stuff in TV and film. So for me it was, "I love this song and want to send it to these people." I think it's your passion and desire that fuel that whole process. It just took off from there. I built up relationships over the years, and everyone was saying, "Wow, these guys are sending me incredible music, and they're nice. They're not hard to deal with, and they are simple."
Music Consultant:
What kind of deals do you do with artists?  Exclusive vs. Non Exclusive etc etc… ?
JZ:
We have two different deals. We opened a publishing company called Snow Jacket. It's basically still Song and Film, but Snow Jacket is under the same umbrella. We're only signing single song deals, and we're doing more of a campaign-style push to break the artist, an that's brand new.
Music Consultant:
Elaborate on campaign style.
JZ:
Campaign style is basically that Song and Film runs as a library. Usually leads come in and we say, "Yes, I have this song" and we send it. Campaign style is, "Okay, I have this song, and this band is touring, and we want to help break this artist into the music industry." So we try to get them high-level placement, promotion, anything that can promote them like crazy by getting links on websites or spots on TV where it mentions their CD is available on iTunes. We do anything we can do to help break the artist. And we pull in our favors from all our clients to say, "Hey, we want your help in breaking this artist and want you to be part of their success as well." That's basically the campaign style theory. It's more that we're managing a song.
Music Consultant:
I was a player, but I was never much of a writer. What do you recommend in light of the fact that there are so many placement agencies that are non-exclusive, and you have to worry about people going out and signing up for 15 of these things and that pissing off supervisors because they're getting pitched with 15 re-titled songs from 15 different people? You now have seven years worth of experience on almost every side of the film and TV placement and scoring, and you're fortunate enough to have a publishing company doing your placement for your own material. What would you recommend for someone that wants to get songs placed?
JZ:
What I would recommend is not going with a bunch of different companies. And I tell that to artists when they sign up with us. We have a non-exclusive deal as well. We take 50% of the licensing fee, and that's it.  If you work with multiple houses the music supervisors can say, "Who do I give this licensing fee to, because I got the same song from two different pushers?" They hate that because they lose their relationships with one of those people. So, don't go with all these different people. Find a company that can showcase all their placements. On our site we put up all our placements because we have nothing to hide. We say, "This is what we do. We have nothing to hide. If you like it, great. If not, this is what we do." And also, do research on the people that run the company. Google them and do tons of research because you want to be working with somebody that is enthusiastic and passionate about what you're doing. I hear so many stories from artists that their song has been sitting in the place for so long and not doing anything.
Music Consultant:
Frankly, that's the rule and no the exception.  Artists sign up their music with a library or five libraries and more often than not they never hear back at all.
JZ:
Yes, exactly. And that's the problem. These people are just trying to gain a huge catalogue. It's like a mission that you're going to get so many songs. We only have 40 artists. We're very selective about who we pick and what songs we pick. We have actual friendships with all the artists rather than them just being clients. They call us up for advice on other stuff, and we encourage them all the time. That's what it should be like. It's exciting and is supposed to be fun.
Music Consultant:
I find that when working with some of the larger catalogues, now you don't have to work the music supervisors but you have to work the person that has your song because they forget what they own they have such a large catalogue.
JZ:
Here's the funny thing. When I first started this, there was nobody in TV and film. Now TV and film has become really popular. Artists became aware of it and now these startup companies are just all over the place and saturating all these people. But it's all about the relationships, and they're learning that. They're here, and then they're gone, because they don't have relationships with the supervisors.
That's where our relationship building comes into play. After seven years, they can't forget us because we're on their short list. When a new movie comes out, we're one of the few companies that are notified of the lead. All these other companies are chasing it, and we're just getting them handed to us now, which is awesome. It takes a lot of work to get there, and it doesn't mean we limit ourselves to just that. We go out and get new clients all the time.
Music Consultant:
I know talent and writing a great song and all that is kind of an X Factor, and it might seem a little ridiculous to reverse engineer this process, but I remember that when I was doing campaigns on the agency side, certain themes kept coming up, so everybody wanted "Here Comes the Sun" by the Beatles or "Walking on Sunshine" by Katrina and the Waves. If you had a song about sunshine, you had a shot at getting heard because of the thematic element. Are there artists or themes or things that reoccur?
JZ:
Definitely. And you said it. "Sunshine" or the word "shine." If you put it in and make it positive and generic so it can be used in a million ways, you're golden. It's amazing how much they'll get placed. And then if you do anthematic-type choruses. We're working with a song right now called "Believe." And the message is "you gotta believe." It can be used in so many different things. Don't tell a story. Stories rarely get placed. You have to fit the story they already have.
Music Consultant:
I did an interview with Bill Meadows – a supervisor with Crispin Porter, and he told me a majority of the things he placed were instrumental. Do you find that to be true as well?
JZ:
We do place instrumental stuff, but not as much with what we work on. Bill Meadows works on TV commercials, and they use instrumentals more than the stuff we work on as far as movies and TV shows where they are trying to get a specific message across and need a lyric to support that. We have a deal with MTV and place hundreds and hundreds of songs with them for artists. And they use tons of instrumentals for background because they use so much music. It's typically more lyric based.
Music Consultant:
It's still handy for musicians to have their instrumentals and stems handy though, correct?
JZ:
Yes. Definitely. Always have your instrumental ready and if possible the stem of the whole song.
Music Consultant:
Any other thoughts in closing or stuff we didn't cover?
JZ:
The best advice I love to tell artists is when you're submitting to a company to push your songs, don't write a story about yourself in an e-mail and read the instructions on the site. I say, "Send me an mp3. If we like it, we'll get back to you." And I get ten mp3s in an e-mail or links to all these different places like Sound Cloud. I just delete them now because I'm too busy. An mp3 is the easiest way. Make the e-mail as short as possible. Introduce yourself and let your music speak for itself. You don't have to try to sell me in an e-mail. A song is a song, and the song is what sells.
Music Consultant:
What do you want to hear from someone that approaches you cold?  Do you want them to give you ideas of how it should be used?  Do you need to hear about the artist's accomplishments? What gets your attention?
JZ:
Definitely don't say what it could be used for, because you want the person listening to it to make that decision. When I hear it, I know my clients and what I work on. Introduce yourself and mention your placements or deals or that you're touring. Send three sentences. Don't tell me you have 50 songs in your catalogue. That's the worst, because I know I'm going to have to go listen to them if we work together. Just say, "Here's an mp3" or send a direct link to your Myspace. Don't link to your website where I have to go and click "music" and then go find it. The simpler you make it, the better it is. Just "Hi, my name is John and I've had a few placements on TV. Here's a song I think you'll like."
Music Consultant:
Are you in fact looking for something that's off the radar, or are you looking for someone with key performance indicators?
JZ:
It definitely makes a difference.  It is worth mentioning if you are doing something notable and not just playing boring coffee shops. If you're touring right now, it will grab my attention, because a lot of music supervisors want to help break a band. And we get requests sometimes saying, "Is there a band from New York right now that's doing well? We want to place them in this show." They'll request a certain band from a certain area. It doesn't happen often but it does happen. It's eye candy. Mention a cool little couple things you're doing. It doesn't matter, but it's subconscious. I think, "Oh cool. This is a working musician and someone that is doing stuff." And then when you listen to a song, that's subconsciously in the back of your head. It's all about the song no matter what. But if it's a short e-mail, I know who I am contacting and how to talk to the person. I don't have to figure out how to start the conversation.
——-
Learn more about Josh and Song and Film