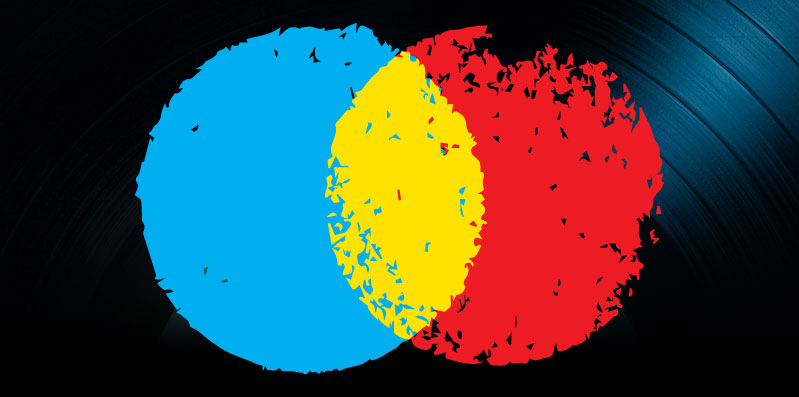 Nikki Hirsch is the Director of Music Strategy and Alliances at Translation, LLC  – a branding and advertising agency that handles clients such as McDonalds, Target, State Farm, HP and Wrigley's among others.  Prior to being at Translation Nikki was a product manager at Atlantic Records and the Capitol Music Group where she handled artists like Uncle Kracker, Korn, The Click Five, Meatloaf, Fountains of Wayne and K.T. Tunstall.
Music Consultant:
Nikki, thanks for taking the time to speak with me today.  Tell me about which clients you are currently working with at Translation.
NH:
The four who are current clients are McDonalds, Wrigley's, State Farm and Target. I'm working on multiple projects for all of them right now.
Music Consultant:
So you have been in marketing for over ten years and have seen both the product side and the music side of the playing field.  Has the way that brands engage with music changed?
NH:
About 15 years ago and more there was a negative perception when artists were aligning themselves with brands. I don't think it was received well by fans and the public. You didn't see a lot of big branded initiatives the way you see them now.  I think with the industry being in the state it's in and sales being down more than 54% in ten years you're seeing a climate where artists and labels are more reliant on brands than ever. I think that notion has trickled down to the consumer and fan where they are a lot more accepting of artist endorsements today. That's not to say everyone is accepting of it. I think there are some musical purists out there who will dump an artist when they see them aligning with a brand but I think it becomes fewer when that alignment has authenticity and doesn't feel forced. I think it's just becoming more widely accepted by fans because they realize that sometimes you need the brand dollars to get the music into your iPod.  I think we're seeing it become a lot more acceptable and that the stigma has been removed.
Music Consultant:
Can you tell me more specifically what the actual brand – music engagement looked like several years ago? What did brands used to do with artists and was it efficient?
NH:
I think the endorsements they were doing were largely before I was getting into the business. Because when I started in 1999, the Internet was in a position where it was really starting to change everything.  Prior to that you saw a lot of tour sponsorships. That was probably the mainstay once you got past the traditional artist endorsement, like Pepsi and Michael Jackson, where Michael Jackson was featured in the commercials. I think the broadcast component and the tour sponsorship component were the main pathways through which brands utilized artists. You saw banners on stage scrims and signage on stadiums, which you still see today, but we try to stay away from it because it's a little "cookie cutter." You saw a lot of shallow integration back then. You didn't see the type of campaign we recently did with Chris Brown and Doublemint.  In that campaign Chris remade a vintage jingle and practically turned it into a brand new song.  The song was then promoted in a way that it wasn't obviously associated with the brand.  Only after the song was out there in pop culture was the association made know.  You also never saw anything innovative online because music didn't exist online. "Online" was barely a word.
Music Consultant:
You've already touched on sponsored content or branded content which I was going to ask you about. Is branded content the prime example of the deeper engagement you mentioned, or does it look different in different cases?
NH:
I think it's one of the ways we're seeing brands work with music. They say content is king. It's always a large component of every deal we put together, because that's what the brand wants. Everyone is trying to get their hands on something exclusive, some kind of visual or video or song element that the consumer can't get just by buying the record or going to see the artist perform on their standard tour. Content is playing a big role and has been in the past ten years but even more so now. Now we're diving deeper than content. Now it's that content is a given, it is about what can we do above and beyond that is new and groundbreaking and has never been done before.
Music Consultant:
What then does modern brand engagement with music looks like?  I know Justin Timberlake wrote the McDonald's jingle (ba-ba-ba-ba-ba I'm Lovin it) but how else does it play out today?
NH:
Something that is really interesting is product innovation. I don't know how familiar you are with Gwen Stefani and the Hewlitt Packard Harajuku camera.  It was before my time here, but people at this company played a role in bringing that to life.  They were leveraging the celebrity of Gwen Stefani, and it was larger than just "We're going to utilize her music" or "We're going to utilize her image and likeness." It was, "Let's bring her in to these product development meetings and create a brand that is tied to Gwen Stefani, but make it something that is really unique and own-able for Hewlett Packard." And that was wildly successful. That is a deeper level of engagement that you don't typically see.
Music Consultant:
I heard Polaroid hired Lady Gaga in some capacity?
NH:
That's another great example. They made her creative director.
Music Consultant:
Tell me about what this space looks like for the independent artist. Other than Free Credit Score's recent initiative, I can't think of any other examples off the top of my head but several brands have used an unknown piece of music or an unknown band. I am also starting to see the contest theme and brands leveraging the entire independent music community by having artists compete for some kind of prize.  I guess this brings attention to a brand's products in musician circles.  Is that something you've noticed?
NH:
I think there are certain brands for whom that kind of contest element makes sense. And then for some of the clients we work with it won't make sense, because it's the kind of campaign where you're going to need a label to help you take the project and put it through the traditional industry marketing channels, or you're going to need the artist to have a label to make sure the manufacturing and distribution is happening and that it's not the brand's responsibility. When you look at the music syncing space, like when you see a company like Apple take a song or an artist that is virtually unknown and feature their song in a campaign, that song almost always goes on to have some success. I think in the syncing space, especially in regards to soundtracks or featuring songs on shows like "Grey's Anatomy," I think it's definitely a great idea to utilize independent artists.  First of all because you have that mystique and cachet of featuring someone nobody knows yet, and you can own that as a brand.  Then you have the obvious factor, which is that it's cheaper. In some cases the artists will own their own publishing because they are not signed and you can do a much less expensive deal with them. I think if it's that type of proposition where you're not looking to do a deeper integration other than using the music, it's definitely a good idea to look into the independent landscape.
Music Consultant:
Have you seen any examples of independent artists doing deep integration with brands, even if it's small brands or local businesses? I can ask you this from both sides, because you have worked with small and large artists and brands.
NH:
There actually is a great example that was just brought to my attention the other day by one of my strategists here at the office. She sent me a video that was the car company Fiat, who had partnered with an unsigned artist. Fiat was looking to do product placement in their video and there was a little deeper integration element. They were maybe putting their band in their TV spot. I remember looking at that and thinking I didn't know if I would recommend one of my brands get behind a completely unknown and unsigned artist like that, because they are unproven and have no business backing them to help with the necessary components a brand or ad agency might need to make the brand successful. For example, say we needed product. Who is going to make it? Say we need online promotion. Who is running that? Say we want to utilize the social network of those artists. If it's just their brother James and their cousin Joe, who is going to buy into the brand? I thought it was interesting they'd made that decision for those reasons…
Music Consultant:
Is there any advice you would have for artists that want to approach brands or points of entry you know of that are not the front door or traditional way to approach?
NH:
First I would say from a philosophical standpoint, it's important for artists to start thinking of themselves as a brand. That's not just, "What genre is my music?" but it is "What do we stand for?  What are our brand attributes? What is our value proposition?" That's how the brand side is thinking of things.
Music Consultant:
Flesh those out for me. Tell me how you would answer those questions?
NH:
Let's take Lady Gaga. Say we were talking about the brand that is Lady Gaga. If I were defining it, I'd say that brand is edgy, dramatic, avant-garde, cutting edge, bold. I would take more time to define my target demographic. It's not just predominantly female, 12-34. It's club culturists, gay/lesbian/transgender, fashionistas, cultural influencers. And then I think the artist should then define the brand as, "Philosophically if we were to align with a real brand, what would that look like? Who would make sense and who wouldn't make sense?"
Music Consultant:
What about value proposition? How do you look at music in terms of a value proposition?
NH:
I think that is subject to interpretation. Is it, "our music aims to do this?" For example, Rage against the Machine. Did they ever sit down in a room and say, "We're providing a viewpoint on modern politics in America?" I don't know. If you think about it from the standpoint of, "What do you want your music to do?" Do you want it to inspire? Do you want people to be reflective? Do you just want to give them something they can shake their booties to in a club? Do you want to brighten their Monday? Do you want to make them somber and to think about their lives and what's going wrong? I don't think artists really think about those elements from a brand and marketing perspective. I think they look at it more like, "I wrote this song about my ex girlfriend and it's going to make you sad." It's a very subtle distinction. And at the end of the day, that's what it comes down to a lot of times is that nuance.
Sorry if that sounds fluffy, but unfortunately I think that's a lot of what marketing is. I think artists really need to give that some thought before they set out to align themselves with brands. Because when you don't have that clearly defined and you don't know what you stand for and what it is you are looking to bring into the world, how are you going to figure out what brand it makes sense for you to align with? How are you going to distinguish between the idea that "Converse is a fit for us, but Chrysler is not." If you don't know what you stand for, how do you expect the brand to know whether or not you make sense for them? I think if the onus could fall upon the artist to set that up, it would make things a lot easier for people like me in the agency world to align them with brands. It's those authentic partnerships that really make sense.
I remember years ago Eric Clapton did something with Michelob, and when that went to market, he was in AA. So that's not an authentic alignment. One that we talk about here was one that Steve Stoute (Founder and CEO of Translation, LLC) used as an example of a bad partnership when he did the Billboard Conference last year. We like to throw it into our case studies as an example of what not to do. That was when Victoria's Secret partnered with Bob Dylan. You watched the commercial and it was creepy, and the takeaway was, "What does an old, rugged, Americana crooner have to do with young, fresh ladies lingerie?" The answer is, "Nothing that's not going to make you nauseous."
I think when you're coming from a standpoint of brand alignment those are two examples of things that don't make sense. Should the artist use the product? Yes. Ideally the artist should. Some of the products we represent on Wrigley's, we have Orbit, Juicy Fruit, Skittles. I get calls from people all the time where the person will say, "Common loves Orbit." And I will say, "Great. I love knowing that." Because now when I'm thinking about people that make sense for the Orbit brand, I can keep in mind that Common loves it and chews it and has a favorite flavor and has real loyalty to that brand. That is the foundation of a successful brand partnership.
You can learn more about Translation LLC at their website.