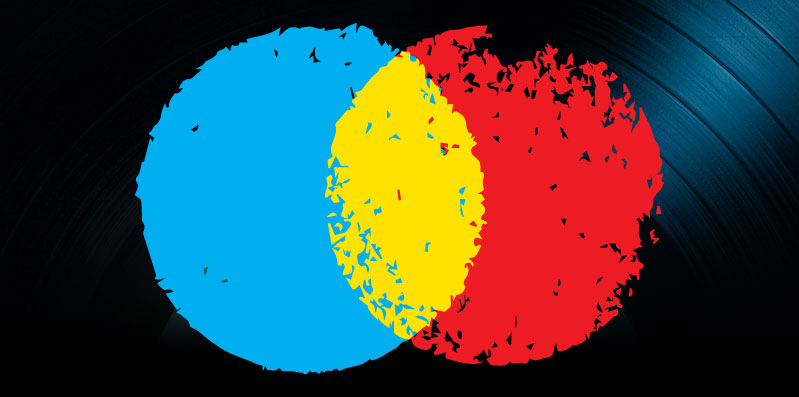 YouTube Profits, Net Neutrality and Global Release Day News, March 1, 2015
Analysts said YouTube is still not profitable despite one billion monthly viewers. And the Federal Communications Commission (FCC) finally voted on Net Neutrality. Also, the global music industry established Friday as the new universal release day.
YouTube Failing to Turn a Profit
YouTube still is not a profitable business venture for Google, reported the Wall Street Journal. Although the video-sharing site brings in one billion viewers per month, it is still barely breaking even.
YouTube was snatched up by Google for $1.65 billion in 2006. It made $4 billion in revenue in 2014, up $1 billion from the previous year. This growth can be attributed largely to a new premium ad platform that was introduced last year, Google Preferred.
The reason for the site's stagnant profits are that in spite of newly-implemented ads and other revenue-grabbing techniques, most users still watch videos on the platform through links from external sites. As a response to the latest news, Google is making plans to unveil more auto-play videos and new targeted ads that rely on Google search data.
The FCC Saying "Yes" to Net Neutrality
The FCC voted on February 26 to accept proposed rules that protect neutral treatment of data over the high-speed Internet. According to Billboard, a board of five members chaired by Tom Wheeler decided to regulate ISPs under provisions of Title II of the Communications Act that demands providers to treat all data the same and forbids them from creating "fast and/or slow lanes."
FCC lawyer Melissa Kirkel declared, "Broadband providers may not block access to legal content, application services or non-harmful devices. Providers may not impair or degrade service based on content … they may not favor some Internet traffic over other Internet traffic."
The vote was 3-2, with two Republicans in opposition. Also present for the decision was the inventor of the World Wide Web, Sir Tim Berners-Lee, developer of The Killing, Veena Sud and Etsy CEO Chad Dickerson who all spoke before voting began.
Commissioner Michael O'Reilly worried about how new rules would affect small ISPs offering service to underserved areas in the U.S. However, Berners-Lee expressed, "Today's FCC action is about consumer rights, free speech, democracy … and a platform for business."
President Obama supported net neutrality and the reclassification of high-speed access in November, which experts said could have influenced Wheeler's vote. In his closing statement, Wheeler said, "The action we take today is an irrefutable reflection of the principle that no one, whether government or corporate, should control open and free access to the Internet … The Internet is simply too important to let broadband providers be the ones making the rules."
The net neutrality debate stirred up over four million comments from the public during the FCC's "Open Internet" proceedings, and most were in favor of keeping an open, neutral Internet.
Verizon was involved in a court decision that caused much of the commission's regulatory authority over broadband-peddling ISPs to be taken away and responded months ago through its VP of public policy and government affairs, Michael Glover: "The FCC today chose to change the way the commercial Internet has operated since its creation. Changing a platform that has been so successful should be done, if at all, only after careful policy analysis, full transparency, and by the legislature, which is constitutionally charged with determining policy. As a result, it is likely that history will judge today's actions as misguided."
The hearing on February 26 tackled a critical issue: whether or not the FCC should overturn laws that prevent local broadband networks from expanding. Wheeler explained, "You can't say that you're for broadband, then turn around and enforce limits on who can offer it …You can't say you're for competition, but deny local elected officials the right to offer competitive choices … This is no more a plan to regulate the Internet than the First Amendment is a plan to regulate free speech."
Friday Established as New Global Release Day
The new music release day in the U.S. will change from Tuesday to Friday in summer 2015 in accordance with the new global release day established by the International Federation of the Phonographic Industry (IFPI). Rolling Stone said the British organization announced its decision to make the change on February 26, which was based on the fact that most music fans' paydays are on Friday.
The IFPI said it believes the move will help reduce piracy, enable artists to better target their social media campaigns and "re-ignite excitement and a sense of occasion around the release of new music." The idea was first suggested last summer, and since then, the IFPI has been in talks with artists, unions, labels and retailers in order to help make a decision. Additionally, consumer research gathered strongly suggested that listeners buy most of their new music on Fridays and Saturdays.
The Music Business Association, which represents U.S. music retailers and Spotify, Rdio and other international music stores expressed support of the release day switch.
IFPI CEO Frances Moore also wrote, "Music fans live in the digital world of today … Their love for new music doesn't recognize national borders. They want music when it's available on the Internet – not when it's ready to be released in their country. An aligned global release day puts an end to the frustration of not being able to access releases in their country when the music is available in another country."
Cary Sherman, RIAA chairman and CEO added, "More than ever, the music industry has become global, and we represent international companies marketing international acts in multiple markets … Geographic lines are often irrelevant to digital marketing strategies and fans' expectations of instant access to their favorite music. This change will be good for fans and good for the business."
However, not all in the music industry are thrilled about the new day. Martin Mills, head of indie label Beggars group said he believes the release day change is "crazy" and will be especially detrimental to independent labels and artists: "It astounds me that the major labels are not listening to their customers, their interface with their artists' fans … I fear their consultation has been a charade, and the market leaders were always going to push this through. I fear this move will also lead to a market in which the mainstream dominates, and the niche, which can be tomorrow's mainstream, is further marginalized. I fear it will further cement the dominance of the few – and that that is exactly what it is intended to do."