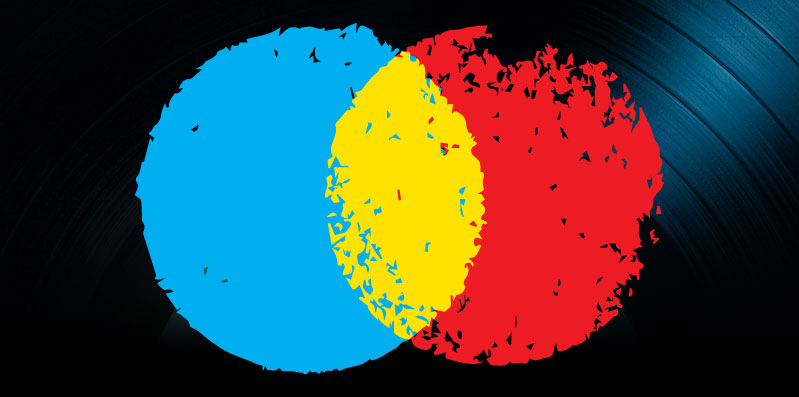 Twitter Followers, YouTube Streaming and Social Media Engagement News, July 11, 2015
Adweek outlined ten characteristics of an attention-grabbing call-to-action on Twitter. Also, a study determined that YouTube is still on top of the streaming music game. And the SocialTimes discussed ways to improve social media engagement in the current climate.
What Makes Followers Act on Twitter?
Creating compelling calls-to-action is incredibly important for musicians who want to direct their fans towards a point of purchase or some other active form of direct engagement. According to Adweek, "actions" brands want to encourage on Twitter are clicks, follows, rewteets, replies and favorites.
Contributor Lauren Dugan described ten Twitter calls-to-action that work for artists and others trying to release new music, introduce more products or get fans through the sales process.
First of all, users need to create a sense of urgency. This means creating a call-to-action that has a very specific time limit. For example, "Buy before midnight" has more urgency than "Buy now."
The message must also be clear, or their messages will get lost in the hundreds of thousands of other tweets coming through on a daily basis. If they want fans to visit their website, they need to tell them to visit their website directly by providing a website address.
Twitter users need to also make the benefits they are offering shine and tell fans why they should engage with their music and brand. What will followers get for following or clicking a link?
Musicians must also build followers' confidence. A call-to-action asking someone to sign up for a free song, a free trial or some other low-risk product will work more efficiently than asking that person to buy an entire album or sign up for a long-term subscription. Introducing a low-risk option first will be more successful than asking for a major commitment right off the bat.
Promotional Twitter messages should also be short. If the message includes a URL, username, image or other form of multimedia, the call-to-action text should only be five or six words in order to have the most impact.
Dugan added, "active" language is the most impactful. Directions such as "click here," "download now," "start your free trial" and "retweet to win" all start with verbs and are direct, which will compel fans to take action.
Call-to-action tweets should also feel personal. This means musicians need to study their Twitter audience and be able to customize calls-to-action in a way that addresses their interests.
Persistency is also important. For example, if the promotion an artist is using is only running for 24 hours, that artist cannot simply tweet about it once during the day. Space out tweets during that time frame, changing the language each time to get the point across.
Hard data should be used to create tweets, not just a "gut" feeling. Artists need to look at timing, audience and past engagement data in order to figure out which types of calls-to-action resonate best with fans. Sending multiple calls-to-action with some variation in order to test can be helpful to achieving this end.
Momentum is also important. Dugan stressed that the most effective Twitter calls-to-action do not just die on Twitter. They are part of marketing efforts across other channels, including Facebook, email and others.
YouTube Still #1 in Streaming
YouTube is still the biggest music streaming service on the planet, reported Music Business Worldwide. And it is growing at a faster rate than Spotify or any other competing platforms. According to a study of the latest market statistics in the United Kingdom and the U.S., YouTube grew its market share of total on-demand streams in the first six months of this year. This means that music rights holders may need to get over their frustration that it is not paying them enough and find a way to work it into their strategies.
In the U.S., on-demand streams grew 92.4-percent year-on-year, and the majority of this growth can be attributed to YouTube (which includes Vevo and other video services), which experienced a stream volume increase of 109.2 percent. Audio on-demand streams on Spotify, Rdio, Rhapsody, Beats Music and others increased by 74.2 percent.
Between the first quarter of 2013 and the first quarter of 2014, audio on-demand streams were up 60.5 percent in the U.S., with video streams growing at a slower rate of 49.3 percent. Some experts noted the potential impact Taylor Swift's exit from Spotify and other streaming services had on YouTube's growth, since it coincided with the boost in video, and her catalog was available on Vevo.
The U.K. experienced similar growth numbers. The BPI said that during the first six months of 2015, 11.5 billion tracks were streamed on audio services. And 14.8 billion audio tracks were streamed in the entirety of 2014, double the number recorded in 2013.
Video streams showed bigger growth in the U.K., even though they were not included in the territory's official charts data. The BPI stated that the first six months of 2015 experienced 12.5 billion music video streams, up 98.2 percent from the number seen during the same time period in 2014.
This means video streaming services, ruled by YouTube, are vastly out-performing audio competitors in volume and growth.
The fact that YouTube is still mostly free has helped the platform's popularity significantly. The IFPI reported that by the end of 2014, music audio subscription services enjoyed 41 million paying subscribers worldwide, who gave $1.13 billion to record labels.
However, total global revenues to record labels created by free-to-consumer advertising-supported services, dominated by online video platforms only totaled $641 million. Analysts are eagerly awaiting the end-of-year numbers to see the impact Apple Music will have on the audio streaming market.
Improving Social Media Engagement
How can artists and others improve the quality of engagement on their Facebook pages? Whether the goal is to grow awareness of their brand and music, or getting more mailing list subscribers, founder and CEO of ActionSprout.com Drew Bernard shared some tips with SocialTimes for increasing online engagement.
Following the industry standard is critical, as it can help those running professional Facebook pages figure out where they fit in with the bigger picture when it comes to marketing strategies. Artists in particular can use the industry standard by finding other artists who are "killing it" and emulating their strategies.
Facebook users also need to know their audience. Having an understanding of the larger industry is helpful, but gearing posts towards the needs and desires of musicians' audiences is very important. For example, some artists might find that their fans are more turned on by simple text posts than images or videos, or vice versa. Frequency of posts, post type, voice and more should also be considered.
Building community engagement on Facebook is also critical. Bernard's graph, taken from HubSpot's 2015 Social Media Benchmarks Report shows that posting two, to three times per week is the minimum frequency for most pages. However, posting ten or more times per week encourages more interaction from fans.
On a similar note, artists need to maximize their capacity for posting and post as many times per week as they can without taking time away from the other important parts of running their careers. This helps grow overall content engagement. And Bernard pointed out that there are a lot of ways to boost the number of posts without adding on significant time, i.e., Facebook Insights or Timeline.
Artists also need to look at metrics over time. Bernard explained, "While analytics will help marketers better understand what content and post frequency performs best for their particular audience, many struggle with how to calculate engagement over time. The best approach is to examine an aggregate number of posts from over several weeks (for example, 200 over a three-week period), which will give a view into the level of engagement for content in general." This approach helps artists and others look at a large collection of posts and helps them focus on growing engagement steadily over time, which can allow them to retain more followers.
Average engagement per post is one of the most important metrics to manage on a daily basis, because it is a measure of whether or not a page's content and audience is improving long term.