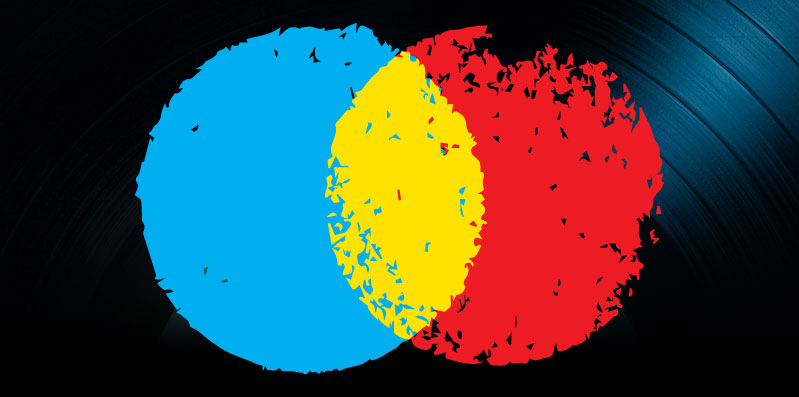 Tidal Lawsuit, Berklee College of Music Report and Live Music for Millennials News, July 21 2015
Lil Wayne's former record label filed the first lawsuit against Tidal over artist release exclusivity. And a new report released by Berklee School of Music explored the true state of the music industry. Also, a professional study showed the importance of live music in the current market.
Tidal Facing First Lawsuit over Artist Exclusivity
Lil Wayne's former record label, Universal-owned Cash Money filed a lawsuit against new streaming music service Tidal for exclusively releasing Lil Wayne's latest album, Free Weezy Album, reported Complete Music Update. Tidal said it carefully looked over Wayne's legal agreements with Cash Money and saw nothing that would stop him from giving them rights to distribute Free Weezy Album. However, Cash Money claimed that the artist is not allowed to license out any new recordings until he has tied up all the contractual obligations to the label.
Lil Wayne as one of Tidal's first celebrity backers, and his latest release was his first new album put out without the help of Cash Money. He sued the label in January for an unpaid advance on Tha Carter V and asked to be cut from the label without penalty. Since the album has yet to be released, Lil Wayne put out a second edition of the Sorry 4 The Wait mixtape. The Free Weezy Album is his second "stop-gap" release to reward his fans for waiting on the Cash Money album.
TMZ reported that Cash Money called Tidal's deal with Lil Wayne "a desperate and illegal attempt to save their struggling streaming service." The lawsuit also cited that Cash Money believes the "tepid" reviews the Free Weezy Album has been getting will negatively impact future sales of Tha Cater V if it is released. The label is asking for $50 million in damages.
Berklee College of Music Report Examining Challenges within the Music Industry
The Berklee College of Music in conjunction with its Rethink Music initiative released a 29-page report, "Fair Music: Transparency And Money Flows In The Music Industry" on July 14 detailing the problems inherent in the modern music business. According to Billboard, the report, authored by associate professor Allen Bargfrede examines the many broken/outdated components of the music industry including performance rights organizations, collection societies, subscription services, major labels, digital retailers, publishing companies and others and how they affect modern artists, managers, etc.
The biggest issues discussed in the paper are surrounding the failure of many within the industry to get up to speed with technology that give artists a better view of meta data, including who is listening to their music and how much they should be getting paid.
The paper also included case studies, one of which is of the "confusing and error-filled royalty statements" that were given to a Grammy-nominated band by its label. The statements arrived quarterly in a paper binder that had to be digitized by the group's manager in order to make it even readable. Bargfrede explained, "For an artist to try to understand it, it's a complete mess … If there's one key takeaway, it's the inapplication of technology and data standards that are already out there, that could be adopted and readily used, so artists aren't getting 120-page paper statements that they don't understand."
"Fair Music" also sheds light on missing royalties. The problem is that there is no common database for musical works that allow labels and collection organizations to figure out who is owed what. The report indicated, "Services and [performance rights organizations] that can't distinguish a rightful royalty recipient … end up placing this money into escrow accounts and eventually distributing these unattributable monies to labels and publishers based on market share … Such monies are usually not shared with artists or composers signed to those labels or publishers, since they can't be attributed to any rightful creator."
The copyright laws that also dictate performance and mechanical licenses and the many subsidiaries recording and composition complicate the industry further. According to the paper, the industry is set up to be complex.
Radiohead manager and former chair of the Music Manager's Forum Brian Message said, "keeping things complex is not a bad business strategy." He added, in reference to companies such as Vivendi, "The corporations that own the labels are conducting licensing practices for their own management and shareholder gain – and that, as a short term strategy is going to lead to long term problems." He pointed out the huge advances paid by streaming services to rights holders like Universal Music Group that were made public in the leaked contract between Sony and Spotify earlier in 2015. These royalties are not payable to artists when a streaming service does not use all of the licenses it paid for during the contract term.
Bargfrede clarified, "To some degree, the opacity benefits the people who are creating the opacity. Everyone in that value chain could contribute to helping make this process flow better than it currently does. One of the examples we use in the report is the air traffic control system – if they had implemented technology that already exists, we wouldn't be looking for [Malaysia Airlines Flight 370] a year later. There's technology that can solve these problems, but in a lot of cases it's not being adopted."
"Fair Music" also offered up some recommendations. A standardized creator database would be one of them. Also helpful would be modernizing the legislative process around mechanical licenses and the rights and consent decrees that rule PROs including ASCAP and BMI. The establishment of a non-governmental organization that would oversee a "fair music" certification for businesses would also be helpful to transforming the music industry. Real-time royalty verification and payment would also be possible already using blockchain, the technology that runs Bitcoin.
Bargfrede said he is planning on releasing a second part to the "Fair Music" paper in Fall 2015 in collaboration with MIT and Harvard Business School.
Live Music Popular among Millennials
A new study run by music marketing agency Momentum Worldwide and concert promoter AEG Live surveyed 1,048 people (75% of whom were millennials, 18-34) and found that they are more likely to recommend brands sponsoring live music events.
Music Week reported that 93-percent of millennials said they look favorably on brands who sponsor live music events, and four-fifths of those surveyed said gigs and festivals with brands attached engaged them more than unbranded gigs and festivals.
Additionally, 83-percent of those surveyed who attended one or more live music events, whether a gig or a festival, in the past year also said they were more likely to trust brands partnered with the events, while 55-percent said they would be more likely to purchase their products after the festival and 80-percent said they would recommend them on social media. Almost 89-percent admitted they would see a brand as "authentic" if attached to a live music event.
Billboard found that over 14.7 millennials on average go to at least one music festival every year, but not all are remembering the names of brands attached. Glenn Minerley, VP group director of music and entertainment at Momentum Worldwide explained, "Millennials aren't always retaining which brands they interact with at live music – that's a real gut check for us. The industry's just not doing music-marketing experiences right. It's not about putting a car on a pedestal in a festival village anymore."
Vice president of digital, social media and marketing at AEG live added that "70-percent of respondents told us [social media] actually improves the live event experience. That makes it critically important for us on the corporate and business side to make sure we have the opportunity to create social-media channels that work and function optimally, and share that intelligence with our clients to make sure they have the right mobile-first creative programming in place."
According to the survey, millennials also still enjoy owning music vs. just streaming it, with 78-percent of respondents saying they buy music after a live event. And they are also attracted to exclusive content: 37 percent said they would purchase a brand's product if there was exclusive content, and 58 percent said this exclusive content would make them more likely to recommend the brand.