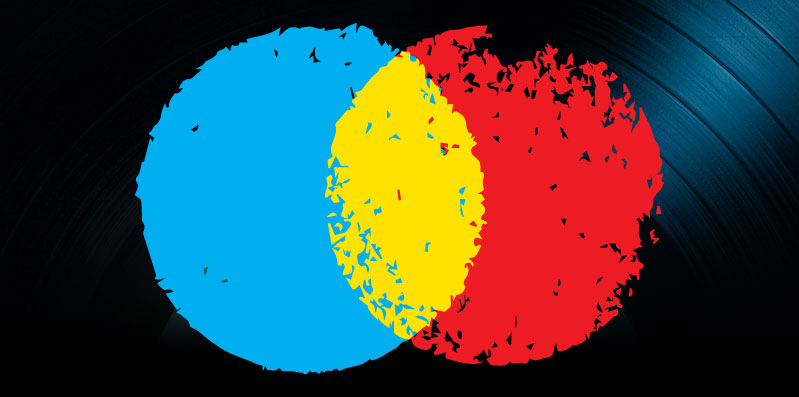 Tidal and the Charts, SoundCloud Monetization Partnerships and YouTube Subscription Service News, April 12, 2015
Billboard explained how Tidal's exclusives could negatively affect a song's chart position. Also, SoundCloud continued to build its monetization strategy with a new partnership. And YouTube announced the launch of its new paid subscription service.
How Will Tidal "Exclusives" Impact the Charts?
Jay-Z's music service Tidal is making waves for potentially better royalty payouts to artists than other streaming music platforms, but signing up could mean losing some steam on the charts, said Billboard. If artists only debut a single via Tidal, fewer people will listen to it, leading to a lower chart position on Billboard's Hot 100 and other charts that take streaming data into account.
Billboard outlined some examples of recently popular songs by artists who are backing Tidal to illustrate this phenomenon. If Nicki Minaj's "Truffle Butter" had been streamed exclusively at Tidal, it would have dropped from No. 15 to No. 19 on April 11th's Hot 100 chart. And Beyonce's "7/11" would have dropped eight spots, while Drake's "Know Yourself" at No. 52 would've dropped off the chart completely. And Kanye West's "All Day" would've fallen 22 places, from No. 62, to No. 84.
While no artist above has yet exclusively released a song via Tidal, Rihanna has already released two: "Bitch Better Get My Money" and "American Oxygen." "Bitch Better Get My Money" debuted at #23 on the Hot 100 chart, but this was largely due to its digital track sales.
The speculated chart positions were calculated under the assumption that eclusive tracks' streams from on-demand audio services would drop 95 percent. Billboard made this estimate based on several factors: there are few Tidal subscribers in the U.S.; Spotify accounts for 80-percent of one major label's streams; Nielsen Music, the provider of streaming data to Billboard, does not yet track streaming on Tidal.
SoundCloud Further Supporting Monetization with New Zefr Partnership
Once free audio streaming platform SoundCloud continued to build a strategy for monetizing its content with a partnership with Zefr , which will help identify and categorize content posted and listened to on the site, revealed TechCrunch.
The announcement of the SoundCloud-Zefr deal came on April 9, when a Zefr spokesperson said the goal of the partnership is to "better understand the sharing of content on the platform."
SoundCloud co-founder and CEO Alexander Ljung explained its push to monetize more of its tracks through ads and paid subscriptions: "SoundCloud is continuing its evolution as a mature platform for labels and advertisers … Working with Zefr, SoundCloud is taking another step to becoming the powerhouse player in the digital audio business."
The partnership will be beneficial for both Zefr and SoundCloud. Zefr is a YouTube partner and tracks how authorized and unauthorized content are posted on the streaming video platform. Its services include Content ID and Brand ID, which identify music and film streams as well as products, such as Coke and others. Working with brands like NASCAR and labels like Sony, Zefr tracks 275 million videos and more than 31 billion video views per month.
Prior to the SoundCloud deal, YouTube was Zefr's only major streaming platform partner. Zefr garnered $30 million in funding in 2014 and used the investment to further ingrain itself into media streaming and social media. It will be announcing other new partners in the coming months.
SoundCloud has received over $123 million in funding since its launch. Last year, it reported 175 million active users. That number is likely greater now. But its most recent accounts filed in the UK, where the company is registered, indicate that it has been accruing costs during its growth. SoundCloud reported turnover of $14.1 million, up 40 percent from its 2012 revenues. However, its operating loss doubled from about $14 million in 2013 to almost $29 million in 2012.
Reports indicate that SoundCloud is currently raising $150 million, valuing itself at $1.2 billion. And its need for more money is probably why it is amping up its monetization strategy with better technology.
The company's partnership with Zefr will help as it negotiates deals with primary content owners. Warner Music is the only major label that has agreed on a content licensing deal with SoundCloud, which could mean Warner is the only label making money from the platform. Experts wonder whether or not other labels might pull content or withhold it from the service until they are guaranteed some income.
Co-founder of Zefr, Zach James stated, "Zefr has been a leader in rights management for half a decade. SoundCloud is a vibrant platform where the fans are sharing content and finding the right ways to use that fan activity for the benefit of SoundCloud, its music label partners and publishers. We are excited to use our technology and expertise to help make SoundCloud a go-to platform for content creators and advertisers."
SoundCloud is still not the content behemoth that YouTube is, but it still boasts users who upload over 12 hours of music and other audio content every minute.
YouTube Launching an Ad-Free, Paid Subscription Service
YouTube just sent new terms of service to its partners regarding its new subscription service, reported SocialTimes. The site is following up with YouTube Music Key, offering ad-free video to paying subscribers and sharing 50-percent of revenue with creators.
This new service as well as Music Key and YouTube's VoD service are an effort to help fulfill the needs of different members of the YouTube audience through specific services.
According to YouTube's email, "Your fans want choices. Not only do they want to watch what they want, whenever they want, anywhere and on any device they choose, they want YouTube features built specifically with their needs in mind."
The email also made mention of the hundreds of thousands of users who have signed up for Music Key. And more than two million have signed on for the YouTube Kids app. Additionally, mobile makes up about half of all watch time on YouTube. Statistics point to the fact that the YouTube audience is splitting as either the audience is divided by corporate interests, or communities form based on common interests.
The new Terms of Service for YouTube partners will not prevent users from uploading videos to YouTube, nor does it demand that creators put their content on the subscription service. But if content creators would like to monetize content, they have to accept the ToS and let YouTube post advertising in their videos and make them available to paying subscribers.
The revenue policy for YouTube's new service dictates that 55 percent will go to the partner and 45 percent will go to YouTube. Subscription revenue will, however, not be calculated in the same way as advertising revenue has been calculated.
It will be calculated "from subscription fees that are attributable to the monthly views or watch time of your Content as a percentage of the monthly views or watch time of all or a subset of participating content in the relevant subscription offering (as determined by YouTube). If your Content is included in and viewed by a user in multiple subscription offerings, YouTube will pay you based on the subscription offering with the highest amount of net revenues recognized by YouTube, as calculated by YouTube."
Users will subscribe to channel packages through the new subscription service, then creators will divide revenue based on how much traffic they drive, with additional money coming from pooled subscriber payments. YouTube has already set up a paid channel option, although the model for that is not yet defined.
Analysts have guessed the cost per month for users will be $10, although YouTube has not confirmed this. The company has yet to announce a release date for the new service.