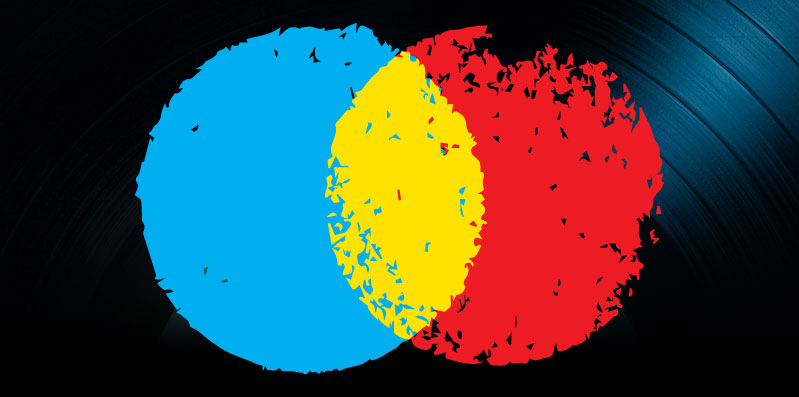 Sam Smith and Tom Petty, Music Piracy in Norway and SoundExchange Artist Royalty Payments News, February 1, 2015
Singer Sam Smith agreed to give Tom Petty and Jeff Lynne co-writing credit on "Stay With Me." Also, the International Federation of the Phonographic Industry announced the virtual elimination of piracy in Norway. And SoundExchange broke a record for artist royalties paid in 2014.
Sam Smith Giving Credit to Tom Petty and Jeff Lynne for Song without Lawsuit
British singer/songwriter Sam Smith agreed to give co-writing credit to Sam Smith and Jeff Lynne for his Grammy-nominated song "Stay With Me" after Petty's team noticed the song's chorus bore a striking resemblance to "I Won't Back Down." The Sun published a piece acknowledging they had come to an agreement in October, quoting Smith's representatives: "Recently the publishers for the song 'I Won't Back Down'…contacted the publishers for 'Stay With Me,'…about similarities heard in the melodies of the choruses of the two compositions," Smith's rep said in a statement. "Not previously familiar with the 1989 Petty/Lynne song, the writers of 'Stay With Me' listened to 'I Won't Back Down' and acknowledged the similarity."
According to Billboard, the agreement was arrived at quickly and quietly and without objection: "Although the likeness was a complete coincidence, all involved came to an immediate and amicable agreement in which Tom Petty and Jeff Lynne are now credited as co-writers of 'Stay With Me' along with Sam Smith, James Napier and William Phillips."
Tom Petty also issued a statement on his official website blog on January 29 to dispell the rumors of a lawsuit that emerged this past week: "The word lawsuit was never even said and was never my intention … And no more was to be said about it. How it got out to the press is beyond Sam or myself."
Petty also wrote, "Let me say I have never had any hard feelings toward Sam … All my years of songwriting have shown me these things can happen. Most times you catch it before it gets out the studio door but in this case it got by. Sam's people were very understanding of our predicament and we easily came to an agreement."
"Stay With Me" is up for three Grammys. However, Bill Freimuth, Senior VP of Awards said Petty and Lynne will not be eligible because, "they did not do any new writing for this work, [so] we are considering their original work to have been interpolated."
How Music Piracy was "Virtually Eliminated" in Norway
A survey conducted in December 2014 by music industry group IFPI indicated that only four-percent of Norwegians under 30-years old are using illegal file-sharing platforms to get their music, reported MusicBusiness Worldwide. In 2009, 70-percent of fans in this age group were getting their music illegally, said a survey conducted by the IFPI and GramArt.
And less than one-percent of people under 30 said that file sharing is their main source for getting music. The reason for this "near-complete erosion" of music piracy in the region can be attributed to better options – such as easy-to-use, high-quality streaming music platforms – for young people when it comes to music sources. In fact, 75-percent of Norway's recorded music industry income now comes from streaming services including Spotify and Tidal/WiMP. And 80-percent of people under 30 in Norway use streaming services as their main music source.
Marte Thorsby of IFPI Norge said these figures mean, "In the past five years, we have virtually eliminated the illegal file-sharing of music … We are now offering services that are both better and more user-friendly than illegal platforms … We have managed to reintroduce a healthy economy in music industry. We must simultaneously not forget that we are only in streaming's infancy, and that we will probably see major changes in the coming years."
She clarified, "Younger audiences are using streaming services to the greatest extent. When older audiences [start] embracing these services we will probably see a somewhat different distribution of revenues. Hopefully this will also involve a better economy for several Norwegian artists and record companies."
Norway also introduced legislation in 2013 to help them prosecute music pirates. It allowed for sites to be blocked at the ISP level. Although, to date, no file sharer has been prosecuted, figures from this recent study showed that enforcing this legislation was not even necessary.
This dramatic transformation of the music industry in Norway could also have positive implications for the future of the global music industry as music listeners continue to move in droves towards streaming music. However, as noted on TorrentFreak, while elimination of piracy in the country is "unprecedented," overall music industry revenues have continued to stay the same.
In 2009, revenues within the Norwegian music industry were $75.94 million. By 2014, they had only risen to $77.1 million, a 1.5-percent rise that did not take inflation into account. This means revenues are actually either the same, or slightly decreased.
Still, the period of 2009-2014 saw a huge shift in the system: Physical product sales were replaced by digital sales. In 2009, only 15-percent of music was provided in digital form, whereas by 2014, digital product made up 86-percent of sales.
While improvement in sales has not necessarily been seen by cutting down on illegal downloading in Norway, the IFPI study does offer some evidence to support the idea that providing people with legal, high-quality options for listening to music will make piracy "irrelevant."
SoundExchange Setting New Records for Artist Payouts
SoundExchange announced it paid out $773 million in royalties to artists in 2014, a new record for the company, according to a press release published on January 28. This figure is up 31 percent from $590 million in 2013.
SoundExchange royalties are paid by over 2,500 non-interactive Internet radio, satellite radio and cable radio services for their incorporation of sound recordings into their broadcasts. In the fourth quarter of last year, distribution was also up from the same period the previous year, with 38,800 payments made totaling $183 million.
CEO and President of SoundExchange Michael Huppe noted that the company also improved the industry in many other ways in 2014: "… Not only did we pay out more royalties to recording artists and record labels, but they now receive payments faster than ever after we became the first sound recording performance rights organization in the world to deliver monthly payments … While 2014 finished on a high note, we look forward to continuing our success and growth in 2015 which promises to be even more exciting."