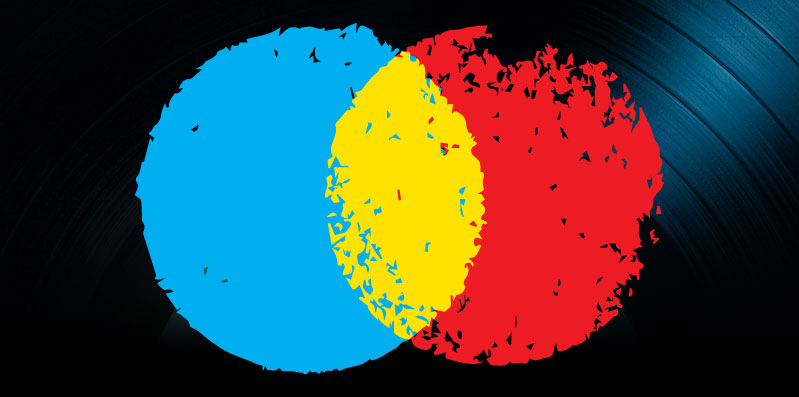 SAG-AFTRA Recording Royalties, Ian Rogers' Apple Exit and Music on the Vine News, August 30, 2015
SAG-AFTRA cut a preliminary deal to regulate copyright protection for session singers, royalty artists, announcers, actors, comedians, narrators and sound effects artists. Also, Apple Music overseer Ian Rogers left his position unexpectedly. And Vine announced a new suite of music features.
SAG-AFTRA Setting Up a Deal with the Recording Industry
SAG-AFTRA reached a three-year-long successor agreement with the music industry on August 27 that will protect session singers, announcers, royalty artists, actors, comedians, narrators and sound effects artists. It will be going to SAG-AFTRA members for review in the coming weeks, according to Variety.
Currently, the new agreement is for performers attached to Sony Music Entertainment, affiliates of Warner Music Group, Capitol Records LLC, Hollywood Records and Universal Music Group and will apply to recordings in both new and traditional media as well as all music formats, plus audiobooks, comedy albums and cast albums.
The agreement also provides a payment structure for online streaming and other temporary digital downloads for international revenues generated via platforms including Tidal, Rdio and Spotify. This marks the first instance of labels covering non-U.S.-revenue for SAG-AFTRA members.
This is the first new contract for sound recordings since SAG and AFTRA merged in 2012 and will be referred to as the SAG-AFTRA National Code of Fair Practice for Sound Recordings. The new contract will cover the period of January 1 2015 through December 31, 2017. The organization's last contract expired on December 31 of last year.
SAG-AFTRA's COO, Duncan Crabtree-Ireland, who negotiated the contract, explained, "SAG-AFTRA and the labels came to the table with ambitious, visionary goals. The changes reflected in this agreement set the stage for a significant expansion of participation for our members in the global market."
Bernard Plum, lead negotiator for the record labels added, "The music industry continues to face existential challenges, which make the importance and value of our partnership with creative talent a top priority … We are proud to have worked with the SAG-AFTRA leadership who were willing to show the flexibility needed at this critical juncture. With both sides recognizing the need to make crucial changes, we are able to move forward in a new and progressive agreement that also expands the pool of revenue in which the performers will share."
Apple Music Executive Ian Rogers Making His Exit
Key Apple Music executive left Apple for a non-music-industry position, reported the Financial Times and Billboard on August 28. This move "caught colleagues off-guard," particularly since Rogers has made a name for himself as a music technology expert.
Rogers was the general manager of Yahoo! Music and then was made the CEO of the artist-to-fan marketing and sales platform Topspin. He also managed the sale of that company's technology to Beats Music for the streaming service that blossomed into Apple Music. He helped develop Beats 1 radio and brought Beats 1 head Zane Lowe away from the BBC.
Rogers' next job will take him to Europe, where he will be working in a non-music-related industry.
Rogers worked with Jimmy Iovine, Trent Reznor and Apple executive Eddy Cue to develop Apple Music. The latest figures revealed that 11 million people had signed up for the new streaming service's free trial in late June/early July.
Rogers is the second senior executive from a high-profile streaming service to make an exit from the music industry in the past few weeks. Spotify's second-in-command, Ken Parks also left the company in order to take on the role of executive chairman at the streaming video company Pluto TV.
Vine Unleashing New Music Features
Vine added music features on August 28 that will help artists and other users more efficiently post music content, stated Billboard. The six-second video sharing app explained its "Music on the Vine" offering in a blog post.
A feature called "snap to beat" will help artists make "perfect"/"seamless" loops for their video posts plus trim videos in order to make "never-ending music loops" that play continuously. There will also be sound effects available for artists to use in their performances.
Vine's blog post explained that this feature will add a music discovery component to the platform: "To date, our creation tools have focused on the visual components of your Vines … By focusing on how your Vines sound, you can make better Vines, and share new music for the world to uncover."
Other music discovery features will include "featured tracks" and a feature that adds song titles and other valuable meta data into music posts, so users can easily identify sound clips and artists when watching videos.
Vine also partnered with Billboard this summer in order to add its popular songs into the Billboard Social 50 Chart, acknowledging the growing impact the platform is having on helping artists get their music heard.