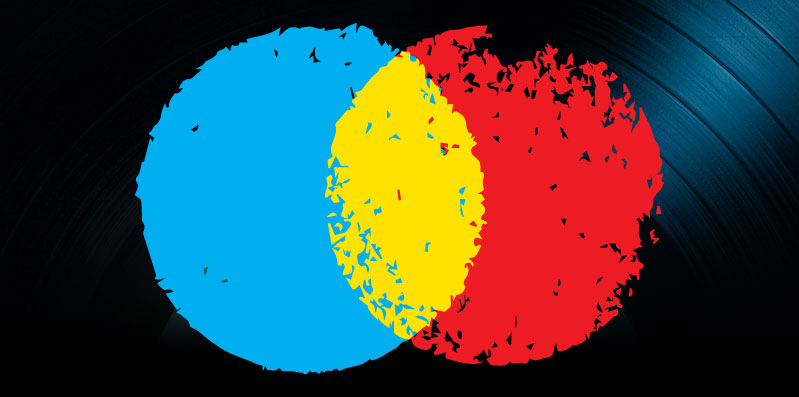 Instagram Engagement, Pandora and the Ticketfly Acquisition and Facebook's Video Feature News, October 11, 2015
Organic engagement fell on Instagram with the implementation of the new ad feature. Also, a piece in Billboard explored why Pandora's acquisition of Ticketfly could be beneficial to the music industry and specifically to artists. And Facebook's video offering was determined not to necessarily be beneficial to songwriters and musicians.
Organic Engagement Falling on Instagram
The relatively new Instagram ad feature has opened up opportunities for all brands to reach their audiences in new ways. But according to Social Times, ads are already affecting organic reach on the platform.
Locowise, a social analytics and reporting company took a look at 2,500 brands on Instagram and analyzed metrics through September. Findings indicated that follower growth for September was .25 percent, and engagement per post was just 1.76 percent of the post's audience. Profiles overall posted 2.62 posts per day on average, and 93 percent of posts were photos; seven percent were videos.
Photos got an engagement of 1.85 percent, whereas videos only got 0.9 percent. Only 1.88 percent of interactions were comments, with 98.12 percent of interactions being "like"s.
Still, since @music launched on Instagram five months ago, 25-percent of the top most followed accounts are music related, according to Digital Music News and Instagram CEO Kevin Systrom. The idea of the @music channel was to feature a developing artist with a re-posted photo and interview, rather than "blast" superstar artists. The channel has garnered fewer than half-a-million followers since its launch.
Still, Systrom noted that music has still become very important to the photo-centric app: "We never knew music would take off in the way it did, but now 25-percent of our top [most followed] accounts are music related … We realized there's a whole community of interesting bands and musicians on Instagram so that's what the [@music] account is all about."
Still, studies by Locowise noted there has been a marked and steady drop in organic engagement during the past six months across all accounts. The consensus among experts was that Instagram is about to go the route of Facebook and become a "pay-to-play" platform for artists and other brands: "The ads platform leverages all of the best aspects and features from Facebook's ads, so if you're already doing ads on Facebook, you will be very familiar with ads on Instagram, too. Instagram has announced that it is seeing 'significant demand' or ads, particular in e-commerce, travel, entertainment and retail."
Preliminary numbers from ad partners showed that the click-through rate on Instagram ads is 1.5 percent, almost twice the .84 percent seen on Facebook: "The average CPM (cost per thousand impressions) is reported everywhere from $3 to $6.29. Videos cost as little as $0.02 per view. A view counts when the video has been seen for at least three seconds, exactly the same as on Facebook."
Pandora's Ticketfly Acquisition an Opportunity for Artists
Pandora acquired ticketing company Ticketfly for $450 million on October 7, and the expensive deal could mark a major shift in the services digital music companies offer artists, said Billboard.
The debate between artists, labels and streaming music companies over royalties has raged on for several years. But Pandora's recent move with Ticketfly could strengthen the bond between music listening and live events and offer up new revenue sources for musicians by offering tools that help boost aspects of artists' careers beyond recorded music.
The acquisition was helmed by new Pandora CEO Brian McAndrews, who came in two years ago tasked with smoothing over a "bitter relationship" between the streaming service and the creative community. Pandora had just tried to ease its financial royalties-related burden by supporting the Internet Radio Freedom Act. In order to ease tensions and offer artists more benefits, McAndrews created an artist relations team and a portal for artists, the Artist Marketing Platform (AMP). And then in 2014, Pandora negotiated royalty rates directly with record labels.
McAndrews explained the shift: "When I joined, I felt like we were doing a really great job of using our data and building our business for listeners, and we were growing our advertising business significantly and investing there … Frankly, we had this great platform, we were doing great things for artists in that we were playing 130,000 artists a month and a great discovery platform, but I firmly believed there was more we could do with this platform to help music makers."
Ticketfly works with Pandora's AMP, which provides artists with data about their songs' streaming activity as well as personalized messages to their biggest fans on the platform. AMP is only available to a few artists currently, but audio messages are being used to target fans in specific markets and provide them with links to ticket exclusives and pre-sales. Electronic duo Odesza was one of the inaugural groups to use the tour targeting feature and was able to sell through all 25,000 tickets it was offering up through Pandora very quickly as a result.
Prior to the Ticketfly acquisition, Pandora's audio messages linked users to a third-party ticketing site. Now, it will be able to use the Pandora platform directly to reach fans and sell concert tickets without forcing them to leave the app.
WME music head Marc Geiger explained how this acquisition could change the touring industry: "Nobody has really gotten the tour date market, and I'm really hopeful that at some point that gets integrated as all these services get to scale and people are using them constantly, either when they're listening to a playlist, or they click on an artist, or search for an artist, and where they're playing within 'x' miles comes up to the user. That would make a big difference."
Ticketfly could be a "natural resource" for many Pandora artists, especially those small and mid-tier artists who play small to mid-sized venues.
The typical music fan in the U.S. goes to two concerts per year, whereas the most active users on Pandora attend many more than this. Andrew Dreskin, CEO of Ticketfly identifies this as "the middle market" and "the most vibrant part of the music ecosystem. These are the next generation acts. These are your rabid fans that go to shows day in and day out."
How could artists benefit? They will be able to use streaming services to reach existing and new fans by accessing Pandora's 80 million monthly users. They will be able to supplement their .14-cents royalty per ad-supported stream with live events that make up a majority of artists' revenue in the current market.
Other promotional channels can be expensive for artists, but Pandora offers up a direct, free path to the artists for fans that are most likely to buy tickets for and attend live shows.
Ticketfly reported $500 million in gross ticket sales last year. Its revenue from these sales was $35 million in 2014 and about $55 million in just the first half of 2015, reported CRT analyst Robert Coolbrith. This means Ticketfly's value is eight times annual sales, making the $450 million deal an expensive but smart bet.
Ticketfly was Pandora's best bet for strengthening its platform through the live market, as giants like Ticketmaster were beyond its reach. Ticketfly has a favorable blend of growth, clients and technology on top of being a privately-owned startup.
Pandora will have to continue to grow Ticketfly's revenue in order for its deal to pan out financially. McAndrews thinks "the synergies [between Pandora and Ticketfly] are enormous." Ticketfly could be a new revenue stream and a benefit for listeners and provide sponsorship revenue to artists that Ticketfly could not manage on its own: "Our core constituency at Pandora are listeners, advertisers and music makers, and we see benefits to all three groups in this combination."
means to generate sponsorship revenue that has gone untapped by Ticketfly. "Our core constituency at Pandora are listeners, advertisers and music makers, and we see benefits to all three groups in this combination."
The Pandora/Ticketfly deal could also up the game of other music streaming services and force them to offer better artist tools in order to compete. Spotify gives brands the opportunity to serve up targeted ads and "VIP experiences" but does not integrate actual ticketing. Apple Music's Connect feature is a social media tool linking users to the iTunes Music Store, but does not boost ticket sales.
Facebook's Video Feature Needs to Cater to Songwriters, said Music Executive
Facebook announced a new suite of tools for video publishers to take down infringing videos. However, according to Joe Conyers III, Vice President of Technology for Downtown Music Publishing and the General Manager of its subsidiary Songtrust, this does not benefit songwriters, who continue to fall victim to copyright infringement on Facebook and Instagram.
According to Conyers' piece on Medium, Facebook has the chance to befriend songwriters and artists through its video features and go a different direction from other digital services, who tend to allow infringement and then "later [ask] the music industry for forgiveness."
Facebook uses Audible Magic's technology to identify video and musical content within videos on the platform. But many of the songs represented by Downtown Music Publishing and other publishing companies are on Facebook in the form of fan covers, live versions, karaoke, remixes, lip syncs, etc., and Audible Magic's technology is not equipped to find anything except officially released versions. He said, "A company like Facebook has first in class technology and like Youtube should be able to build tools for songwriters and publishers to monitor the platform for their works at scale."
Facebook said that video will be a big part of its new business model, and advertisers are seeing it as a "very serious competitor to YouTube." Industry analysts predict that Facebook will bring in $3.8 billion in video advertising revenue by the year 2017. Facebook is currently investing in its partner program in order to strengthen relationships with its video partner.
Conyers admitted, "We applaud the growth of Facebook Video, and music rights holders and their songwriting partners could be huge winners in this process if we can meaningfully partner with Facebook and help them to navigate the maze that is rights management."
Still, he said, "What we don't need is more deals like VeVo or SoundCloud – Facebook should directly license with publishers." He added, "Songwriters should be a little concerned about how Facebook intends to license their music."
Facebook is currently in talks with major labels to license music videos and reaching out to artists directly, but is not necessarily having ongoing discussions with music publishers. Therefore, said Conyers, "If Facebook intends to create a music video platform without licensing music from publishers directly (as Vevo unfortunately did), this will be yet another instance where the labels are inserting themselves between songwriters and their royalties. Historically, when labels 'handle' songwriter royalties, these payments are delayed and not transparent It is our sincere hope that Facebook will license songwriters' copyrights directly with their music publishers."
Conyers also noted, "Facebook isn't like other platforms; it's both private and social." He said he feels that Facebook is not monetizing song compositions on its platform, and he would like to see it put a revenue sharing model similar to the one YouTube provides.
Downtown Music's suggestions for changing the Facebook video platform in a way that would benefit all artists, including songwriters is laid out on Medium.