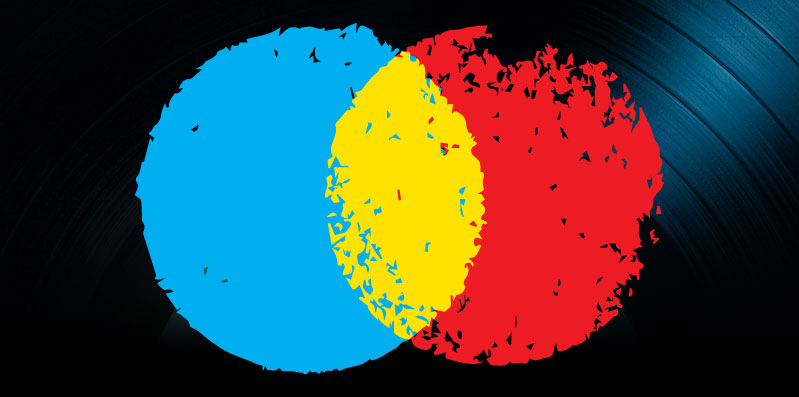 "Blurred Lines" Lawsuit, Exclusive Beats Releases and Facebook Like News, March 8, 2015
Forbes explored why a hit song is so expensive to make. Also, Apple agreed streaming music needs to be harder to get. And Facebook announced it will change the way "like"s are counted.
Why Was "Blurred Lines" so Expensive?
The lawsuit between Marvin Gaye's estate and Robin Thicke surrounding the hit song "Blurred Lines" revealed how much money it costs to make a hit single this past week. In terms of revenue, Forbes reported that Thicke has made $5.66 million from the song, with co-writer/performer/producer Pharrell Williams raking in $5.15 million. Featured performer/co-writer T.I. has also taken in $704,774.
Testimony from Universal Music Group revealed that the overhead costs involved in making the single totaled $6.9 million. Industry experts (those with insider knowledge of how major label budgets work for A-list artists) said that this figure could include the making of Thicke's latest entire album, Blurred Lines. The title track was the top-selling tune of 2013.
Included in that amount was a $1.5 million advance given to Thicke and Williams. According to Williams' testimony, there were quite a few "false starts" on several of the album's songs, which caused production costs to be higher than normal. Independent record promoters were also hired for the amount of $600,000 to take "Blurred Lines" to radio to multiple formats.
The "Blurred Lines" video got almost 370 million views (for the "clean" version) alone likely cost $100,000.
However, the biggest portion of the cost was sending Thicke worldwide to promote the song and his album. Just Thicke's performance at the 2013 MTV Video Music Awards cost Universal $500,000.
A source explained, "You have flights to bring people in, the set, wardrobe, a musical director, hair, make-up, dancers … That's why you better sell records after that." Further advertising and marketing costs make the amount for making a hit even greater.
The on-going lawsuit involving the song was filed by Gaye's estate and suggests that "Blurred Lines" sounds similar to "Got to Give it Up." A judge ruled in January that the Gaye estate could not sue based on the fact that the recordings of the two songs sound similar because the family does not own the master recording of "Got to Give It Up."
Apple in Agreement:  Streaming Music Needs to be Less Accessible
Major labels have continued to denounce streaming and free music as destructive to artist royalties and the music business, and Apple said last week it may be adding features to its new Beats subscription streaming service to help make music more exclusive, said Re/code. Apple's new service will not have a free, ad-supported tier. Instead, it will offer a trial period after which customers will have to pay to use it.
Apple executives, including media head Eddy Cue and Beats Music founder Jimmy Iovine have argued that the music business must "get behind a paywall" in order to be profitable.
Apple is currently in talks with labels for licenses in order to release a new and improved version of Beats later in 2015. Sources indicated that Apple would also like to partner with high-profile artists to exclusively distribute music before it goes to Spotify and other services.
Apple has said it will offer a lower monthly price than other streaming companies, approximately $8. Speculations that Apple will not offer any free version of Beats lines up with comments from executives at major labels. In November, the Sony CFO told reporters the company would be reconsidering its support for free streaming offerings, and Warner Music Group CEO Stephen Cooper expressed the need for Spotify and others to attract more paid subscribers.
Universal CEO Lucian Grainge was also strong in his opinion about paid subscriptions:  "We want to accelerate paid subscription … Ad-funded on-demand is not going to sustain the entire ecosystem of the creators as well as the investors."
Spotify's "free" model caused a stir when it launched in 2008. Grainge supported the company in its early stages. However, over time, Grainge has come to believe that free music on Spotify has caused the decline in MP3 download sales and that the service has not done enough to make up for the loss in paid subscriptions.
Apple is not completely opposed to free music. Those with intimate knowledge of the company's plans said it will still keep its free iTunes Radio service up, because it doees not believe Web radio services are in competition with other music sales.
Facebook Changing its "Like" System
Facebook will be changing the way it counts "like"s in the coming weeks, according to TechCrunch.
Facebook will take away accounts that have been deactivated manually as well as those that have been "memorialized" after the passing of the user. The "like"s that are taken away will not include profiles labeled "inactive" because the user has not logged in for a long period of time.

The number of lost "like"s will vary. Facebook told users to expect a "slight dip," but this "dip" will be relative to the number of total "like"s. For example, pages with only a few dozen "like"s may not see any change, whereas those with a few million might see a drastic decrease.