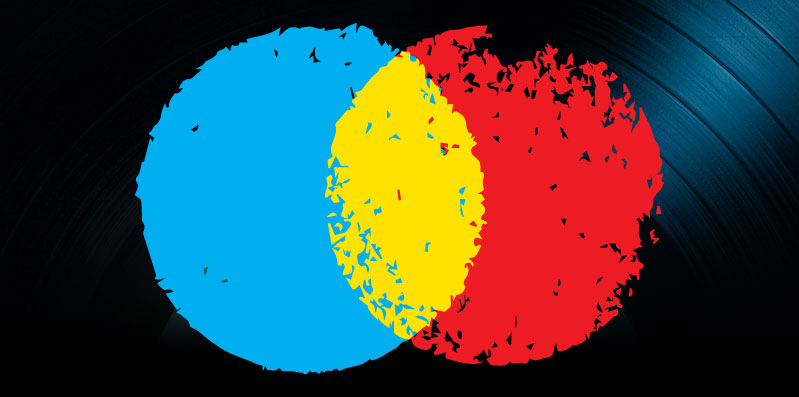 Billboard and the Global Release Date, Free Google Play Service and Spotify Analytics News, June 28, 2015
Billboard announced it will adjust tracking weeks for most of its charts to accommodate the new global release date schedule. Also, Google Play unveiled a new free, ad-supported tier. And Spotify acquired a metrics company to improve access to streaming stats for the music industry.
Billboard Making Changes in Preparation for New Global Release Date
Billboard and Nielsen Music said they plan to adjust the tracking weeks for almost all existing Billboard charts in order to accommodate the IFPI's new global release date, which will take effect on July 10. The Billboard 200, Billboard Hot 100 and all attached stories will also post on different dates on Billboard.com.
The new official release date for new album releases will shift from Tuesday to Friday in the U.S. Billboard and Nielsen will also adjust the timing of reporting of sales-based charts that rank albums and tracks so that it covers the first week (seven days) after an album's release. Thus, the new sales period for albums will be Friday to Thursday. Streaming services will also be tracked over the same time period.
The final charts of the current system (which runs on a Monday to Sunday cycle) will post on Billboard.com on Thursday, July 9, dated July 18. To fill in the gap of the week's transition, Nielsen Music will process data that takes into account an 11-day cycle (Monday, June 29 through Thursday July 9).
What changes will musicians, industry people and chart enthusiasts see in the Billboard system that has been in place since 1991?
First of all, all surveys that rank album sales, digital song sales and streams will be on a Friday, to Thursday cycle. Elements that fall into this category include the all-format Billboard 200, Top Album Sales album charts, genre-based album charts, Digital Songs and genre-based download charts as well as Streaming Songs and genre-focused streaming surveys.
Radio charts such as the all-format Radio Songs chart and genre tallies will be on a Monday to Sunday cycle. Radio Songs, which play into the Hot 100 will be on that same schedule.
Airplay will be on its own cycle – Monday to Tuesday – separate from sales and streaming so that monitored radio data from Nielsen Music will be delivered on a real-time basis, apart from sales and streaming data, which comes from many different data providers over multiple days. This schedule will ensure the Hot 100 is current each week.
Beginning on July 14, all charts will be refreshed every Tuesday morning.
Google Play Launching a New Free, Ad-Supported Tier
Google Play Music announced it will soon launch a free version of its streaming service, according to Music 3.0.
Users of the ad-supported tier will not have the power to play their own songs on demand, but will have access to curated playlists in a radio station format similar to that offered by Pandora and iTunes Radio.
Playlists will be organized by mood and situation in order to give listeners matching music for their different activities. The technology behind the new version will come from the platform formerly known as Songza, which was purchased by Google in 2014.
Industry experts speculated that Google's new offering is an attempt to compete with Apple Music. At the very least, Google is using the free version to re-introduce music fans to the Play Music service.
Google also has plans to launch YouTube Music Key in late 2014, which could have a major impact on the way music is discovered and distributed.
Spotify Acquiring New Analytics Firm
Spotify bought stats business Seed Scientific on June 25 in order to help improve its ability to improve how artists, listeners and brands interact with its service, deliver quality metrics to artists and others in the music industry and respond to competition from Apple Music, reported Tech Crunch.
Seed Scientific has worked with clients such as Audi, Unilever, the United Nations and even Apple Beats Music. Spotify's acquisition means the company will now be working only with the streaming service.
Seed Scientific boasts a team of 20 employees, who will be working from Spotify's New York office. The analytics firm has a specialty in creating algorithms relevant to getting information about businesses within the commercial, public and social sectors. It has previously provided services such as data discovery, collection, science and visualization.
Seed Scientific released the following announcement on its website: "Seed Scientific's team and technology will now become the foundation of a new Advanced Analytics unit at Spotify that combines cutting-edge math, science, design and engineering to craft insights, models and tools with data."
Spotify told Tech Crunch contributor Josh Constine that the Advanced Analytics team will help it make better decisions for its company's product and overall business. Seed Scientific will help Spotify fine-tune what to suggest people listen to, who they should follow for recommendations, where artists' fans are geographically (to help with tour planning) and what brands' ads will be most impactful on listeners.
The new analytics initiative will be headed by Seed Scientific's founder and CEO Adam Bly, who will work with The Echo Nest, the music personalization data provider that Spotify grabbed from Beats in 2014.
As both Apple Music and Google Music ramp up their special features and offerings, many other streaming services are trying to set themselves apart from the ever-growing crowd. Apple will be getting exclusives from artists like Pharrell, whereas Google is starting to jump on the mood- and activity-based playlists train thanks to its recent acquisition of Songza.
Spotify is likely relying on data to continue its growth and allow the platform to give more accurate recommendations to listeners. This could help solve a major challenge streaming faces: "having an empty search box connected to the entire history of recorded music, but no idea what to play next."