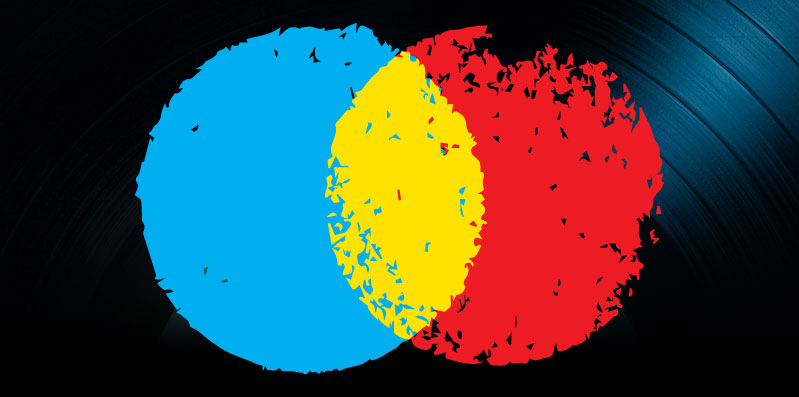 Bandsintown App Survey, Google Censorship Lawsuit and Major Label Breakage Money News, June 7, 2015
The Bandsintown blog explored how fans are transforming the digital and live music space. Also, Google filed suit against the Motion Picture Association of America(MPAA) over an online censorship plot. And major labels explained their policies of sharing breakage money with artists.
Artists Helping to Create the Modern Digital Space
A survey conducted by Bandsintown revealed that artists are significantly influencing the way fans are discovering and consuming music via the Bandsintown platform. A survey of 17,500 concert-goers revealed the following information.
Of those surveyed, 45 percent indicated they attended a Bandsintown-recommended artist they had never previously heard of in 2014. This number was up 20 percent from the previous year.
And approximately 57-percent of Bandsintown users said they are willing to travel more than 50 miles to hear their favorite band play.
80-percent of those surveyed said installing the Bandsintown app has encouraged them to go to more shows than before they had to app – an average of six more per year.
The survey also revealed that fans see music as a "necessary expense." About 1/3 of respondents have set a monthly budget of $50 or more for live music, and 53 percent buy tickets for the shows they want to see the moment they are for sale.
The survey results also indicated that live music is consumed via both in-person shows and online streaming, as 33-percent of respondents have chosen to watch a live show that was streaming online.
When it comes to marketing, fans also indicated they welcome many new marketing techniques from artists: 55-percent said they enjoy receiving mobile alerts about the show and the artist while attending a concert.
Bandsintown announced via its blog that it will be using these survey results to build a suite of new fan-friendly features in the coming months.
Google Suing MPAA Over Alleged "Secret" Censorship Plot
Google decided to take the MPAA to court this past week in order to delve into details of the online censorship plan it has been working on with Mississippi State Attorney General Jim Hood. According to TorrentFreak, the MPAA's failure to respond to subpoenas led Google to ask a Columbia federal court to force a request for information about its plot.
Hood recently launched a campaign to put a SOPA-like censorship bill in place in the U.S., and the MPAA lent its support. The State Attorney General and the Motion Picture Association of America would like to see more website blocking and search engine filtering online.
Google filed an official complaint against Hood in December, requesting that the court prevent Hood from issuing a subpoena to force Google to take down or lock access to pirated sites and other illegal online content. Google won this battle when District Court Judge Henry Wingate put the subpoena on hold. This was when Google asked for details about the Attorney General and the MPAA's plan.
In a motion to compel naming the MPAA, Google said the movie industry group and Hood have not yet produced the requested documentation: "To date, the subpoenaed parties have produced nothing … They have inexplicably delayed producing the few documents they agreed to turn over, and have objected that many of their documents, including internal notes or summaries of meetings with AG Hood, are irrelevant or protected by some unsubstantiated privilege."
Google has also filed motions against the MPAA's law firm Jenner & Block, Digital Citizens Alliance, 21st Century Fox, NBC Universal and Viacom. None of the parties have responded. Information requested includes communication with and prepared for the Attorney General and emails written directly about Google.
The MPAA stated that this information is "irrelevant" or "privileged." However, Google explained, "The relevance objections are meritless. As Judge Wingate has already held, there is substantial evidence that the Attorney General's actions against Google were undertaken in bad faith and for a retaliatory purpose."
Google's legal team revealed that the documents will enlighten them on exactly how the MPAA and other entities helped the Attorney General formulate the new Internet censorship plans: "Google expects the documents will show that the Attorney General, the Subpoenaed Parties, and their lobbyists understood that his actions invaded the exclusive province of federal law … More fundamentally, the documents are likely to show that the Attorney General's investigation was intended not to uncover supposed violations of Mississippi law, but instead to coerce Google into silencing speech that Viacom, Fox, and NBC do not like."
District Court Judge James Boasberg referred the case to a magistrate judge, for a hearing to be held in the near future.
Major Labels Asserting, "We Share Unrecouped Digital Advances with Artists"
Universal Music Group joined Sony and Warner in confirming that it pays breakage money to artists, reported Music Week. Breakage money is the unallocated money that remains when an advance or minimum guarantee from a streaming platform to a label goes over royalty payments in a specific time period.
Warner came forward with this information last week, stating it has been passing along all shares of advances, minimum guarantees and flat fees from streaming service deals since 2009. The length of time Universal and Sony have been doing the same thing was not disclosed.
A Universal Music Group spokesperson said, "Our approach to artist compensation is designed to provide income across multiple sources. While the most significant source is comprised of royalty payments, we also choose to share with artists minimum guarantees as well as unrecouped digital advances, where they exist … For example, by the end of 2015, artists will be allocated a share of unrecouped advances from the current calendar year."
However, none of the majors have disclosed the exact amount of breakage money that is shared. That amount likely varies from contract to contract.