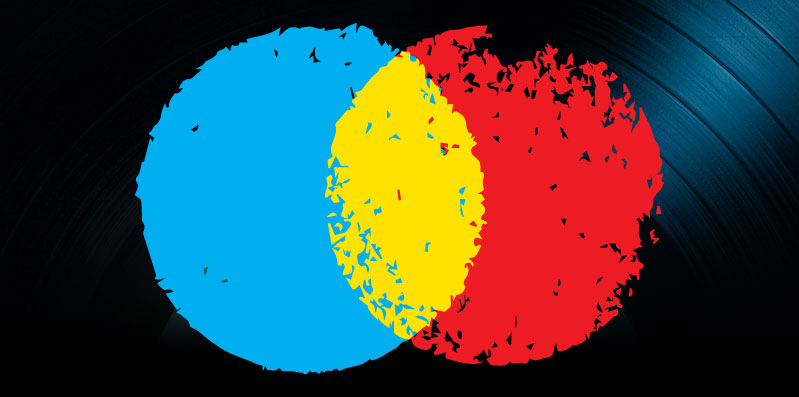 Apple Streaming Music, Facebook Events Subscribe Button and Tidal Music Service News, April 5, 2015
A survey indicated that Apple's new iTunes streaming service could add $75 million to the streaming market. Also, Facebook introduced a new Events subscribe button to help artists attract nearby fans to events. And an article in Inc. speculated whether or not Jay Z's new music service Tidal could revolutionize the industry.
Will Apple's Streaming Music Service Give Spotify and Others a Run for Their Money?
Apple conducted a professional survey of 1,000 Americans and asked whether or not they would subscribe to Apple's streaming music service, formerly Beats Music, if it cost $7.99 per month. According to the report, ten percent of respondents said they would be "very likely" to sign up, whereas ten percent said they would be "likely" to, reported The Guardian. Only 15-percent of iOS users fell into the "very likely" category. The survey was conducted by music industry analyst Midia Research.
The report's author, Mark Mulligan explained, "Make no mistake, if 15-percent of Apple's entire 500 million or so iTunes users were to subscribe, the subscription market would be transformd, growing the total number of subscribers by 75 million."
He added, "Even a year one target of a quarter of that would be transformational to the subscription market, but both numbers are far short of the approximately 250 million iTunes users who regularly buy music downloads."
However, some developments that have occurred since the survey was conducted in mid-February could change these projections. Recent reports have indicated that Apple has been pushed upwards in price by music labels to the same $9.99 per month rate that other streaming services are charging.
Mulligan said he thinks the $7.99 price will come someday, if not in 2015. But analysts wonder whether or not those that responded "likely" would still feel drawn to the service if the monthly subscription cost were higher.
Experts also noted that the 250 million iTunes music buyers who actually buy music is probably a better number to analyze in predictions than 500 million iTunes users, a figure that includes people who simply download the app but do not actually purchase music. 15-percent of 250 milion would still be 37.5 million listeners, which is still more than double the subscriber total of Spotify.
And if Apple signed up 37.5 subscribers, they would not all be new to streaming; some of them would have to jump ship from other streaming music services. Midia Research covered this possibility in its survey.
Mulligan wrote, "62% of existing music subscribers consider themselves likely to subscribe to an Apple $7.99 service … Apple has lost a lot of its most valuable download buyers to services like Spotify, Rdio and Rhapsody and it will expect to 'win back' the digital music spending of some of those consumers. It is no coincidence that this will likely be Apple's first app developed for Android."
When asked I they would upgrade to a newer iPhone or iPad to get a discounted $5.99-per-month subscription to the service, eight percent stated they were "likely" and 12-percent stated they were "very likely." Similar numbers were reported when individuals were asked whether they would buy a special "music edition" iPhone or iPad in exchange for two years' free access to the streaming service. Mulligan made it clear there is no evidence to support that Apple will plan this initiative.
Apple bought Beats Electronics, including its young streaming music service Beats Music in 2014 for $3 billion. Beats co-founders Jimmy Iovine and Dr. Dre have been working with Apple and Beat Music executives Ian Rogers, Trent Reznor and DJ Zane Lowe to plan the relaunch of the streaming service under the iTunes brand. The launch will be announced at the Apple Worldwide Developers Conference (WWDC) in June.
Facebook Unveiling an Artist "Subscribe" Button for Nearby Events
Facebook will be giving musicians help boosting their ticket sales with a new "Events" subscribe button, available on all artists' pages on both desktop and mobile, said TechCrunch. Fans who click the subscribe button will get a Facebook notification whenever the Page hosts an event near to their hometown.
Facebook created the subscribe feature in order to help bands increase touring and live music revenue streams. Local businesses running events and promotions, sports teams and others could also be helped by this feature.
Experts speculate that the new Event subscribe button could also help Facebook win back musicians' trust, since their organic Page reach has dropped significantly in the past couple years. The lowered Page reach has been declared a natural side effect of increased competition as the number of Musician Pages has increased.
In 2010 and 2011, Facebook was poised to be an enhanced version of Myspace for musicians. A large number of artists set their default landing tab to show a screen built by BandPage or ReverbNation to allow people to easily listen to their music and see their tour dates. However, in 2012, Facebook took away artists' ability to set a default landing tab, causing BandPage to lose 90-percent of its traffic on the platform in a few months. And muscians' pages stopped looking different from each other, thus making standing out difficult.
Facebook has been slowly building features into its platform to help musicians. Its connection with Spotify and other music apps allow users to broadcast music to their friends and drive more fans towards artists. And Facebook also added a Call to Action button for Pages that let them show a "Shop Now" button, leading to their iTunes page or online store.
The new Events subscribe button will be located under the "Like" button on the Events section. Events users subscribe to will also show up in their Events Dashboard like invitations. And users' friends will also be able to see subscribed-to events.
The feature could not only bring more fans to shows, but also rebuild artists' loyalty to Facebook. Twitter, SoundCloud and others are actively trying to improve connections between artists and their fans, so Facebook will need to provide an incentive to keep musicians on the channel.
Jay Z Taking on Streaming with Tidal
Jay Z's relaunch of the streaming service Tidal on March 30 may transform the music industry, according to Inc. According to the article, the new venture provides further proof that Jay Z is not only a successful musician but also a savvy entrepreneur and an investor.
Jay Z bought Tidal in early 2015 for $56 million. The Swedish company allows user to stream music to their computers and smartphones but offers no free, ad-supported option. A-list musicians including Kanye West, Calvin Harris, Coldplay, Beyonce, Madonna, Nicki Minaj, Daft Punk and reportedly also Taylor Swift have already come on board. Artists joining the "movement" changed their likenesses on social media for a hue of Jay Z blue last week in order to show support.
Jay Z's foray into streaming music comes when rival Spotify has 15 million active users and might be poised for a $14 billion acquisition. Tidal currently has 35,000 paying users.
Tidal is not Jay Z's first recorded music venture. 20 years ago, he started his own record label, Roc-A-Fella Records with Damon Dash. He sold over 100 million records through the label.
Tidal's artist payment terms are reportedly superior to those attached to any other streaming service, suggesting other artists might join, causing giant Spotify to lose some traction.
Jay Z, aka Sean Carter has built an entrepreneurial entertainment and lifestyle empire during his career, proving he might very well be capable of thriving in the music streaming market as well. His companies include Rocawear, the chain of 40/40 Clubs, a liquidated interest in the Brooklyn Nets, Brooklyn's Barclays Center, J Hotels, Aqueduct Entertainment Group (AEG), Roc Nation Sports and Armand de Brignac champagne. The secret to his success, said Inc. is that he has been able to build a unified brand; each item in his "portfolio" has "synergy" with his other ventures. For example, two years ago, superstar baseball player Robinson Cano was first major signing for Carter's Roc Nation Sports management company. And Cano is now advocating for Tidal.
Jay Z has already experimented with releasing new music using innovative strategies through new platforms. In 2013, he partnered with Samsung to release his new album to Samsung phone owners in exchange for them downloading the promotional app.
On its website, Tidal describes itself as "the first music streaming service that combines the best High Fidelity sound quality, High Definition music videos and expertly Curated Editorial." Under Jay Z's guidance, the platform will continue to offer exclusive editorial content, articles and interviews with musicians.