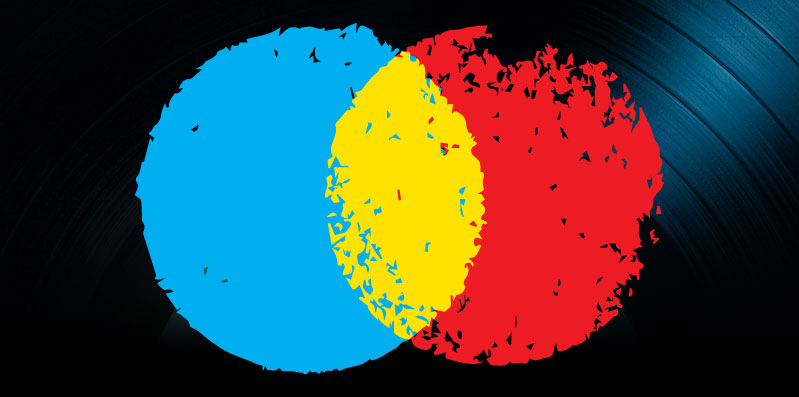 Apple Music Subscriber Numbers, Nielsen's BDSradio and Deezer News, September 27, 2015
Apple Music grabbed 15 million paying subscribers via its free trial. Also, Nielsen's radio service reported 40-percent growth since 2012. And Deezer revealed its true subscriber numbers.
Apple Music Thriving with Free Trial at an End
Apple Music reported snagging 15 million users on its platform this past week through its three-month free trial, which ends on September 30. According to Digital Trends, half of them have not yet turned on the auto-pay option to start paying for the service on October 1. Experts predict that approximately 7.5 million free trial customers will convert into paying subscribers once their trial is over.
The exact number of users who will manually unsubscribe once they are asked to pay $10 per month next month is unclear. Still, industry analyst Mark Mulligan said Apple Music's launch can be considered successful even if only a third of users keep their subscriptions.
Mulligan said, "… above seven million would be a strong success." However, that number might be optimistic. Other analysts expect about five or six million users to pay for subscriptions in October. And as many as two million could opt out of the paid subscription after just one month, which would still leave three, to four million subscribers and put Apple Music in a competitive position.
Leading streamer Spotify has garnered 20 million paid subscribers since it launched in October 2008. And Spotify has a free, ad-supported option that adds another 55 million users to its roster, even though this tier has been regularly questioned by major labels and other rights holders for not paying out appropriate royalties.
Apple Music will be tapping into new customers in the coming months with the launch of the iPhone 6S and 6S Plus. These phones will have the service already installed. The New York Post also revealed that Apple recently spent millions on television ads, broadcasting them during the VMAs and the Emmy Awards.
iTunes International VP Oliver Schusser stated that more improvements are in store for the streaming service: "Our focus is on editorial and playlists … and obviously we have teams all around the world working on that, but we're also adding features and cleaning up certain things."
Nielsen's BDSradio Growing
Nielsen Entertainment's BDSradio service announced 40-percent growth during the past three years via an official press release. The company started reporting streaming data in BDSradio in 2012 in order to boost the power of its analytics reporting by accounting for more detailed user-driven activity than ever before. The 40-percent growth represents its highest user activity level since the service's launch in 2000.
Nielsen is well-known in the music industry for its rich analytics tools. BDSradio collects and implements airplay, sales and on-demand streaming data in one platform. Nielsen's 2015 Music 360 Study showed that 75-percent of consumers listen to their music online each week. Therefore, new insights into the details of this music consumption and activity offers up real-time information that helps inform adjustments in on-demand streaming that benefit artists and millions of music consumers.
Deezer Admittted True User Numbers and Activity
Deezer's IPO filing provided insight into real user numbers and other activity on the French streaming service, reported Music Week.
The filing stated that 52-percent of the company's active users are French, though Deezer has recently begun to focus on gaining a greater following in the UK.
Deezer hit 6.34 million paying users at the end of June, but over 50-percent of them (3.34 million) are classified as "monthly inactive bundle subscribers," or users who had Deezer bundled into mobile contracts but did not use the service at all within the last 30 days.
However, these stats are not necessarily an indicator that the bundling strategy has not been successful. 1.54 million of Deezer's users were "standalone," users who paid for independent subscriptions, whereas 1.46 million were "monthly active bundle subscribers."
Deezer UK & IRL MD Christian Harris clarified that the streaming platform "was very much a partnership-led business," although the new advertisements it launched in the UK will "[make] sure Deezer is a well-known brand, that it's recognizable and that [the company] acquires customers not only through partnerships but also direct through major campaigns."
Music Ally noted that of the inactive Deezer subscribers, 796,000 still bring in revenue through telco deals, which brings Deezer's total revenue-generating subscribers up to 3.79 million. In comparison, Apple Music reported between 11 million and 15 million, but none are official subscribers yet.
Deezer's IPO document also showed that the three major labels make up 13-percent of the service's catalog, yet 67-percent of the total music streamed.